80 Reviews
Recommended by 99% of couples
Quality of service

4.9 out of 5 rating

Average response time

4.9 out of 5 rating

Professionalism

5 out of 5 rating

Value

5 out of 5 rating

Flexibility

4.9 out of 5 rating
22 User photos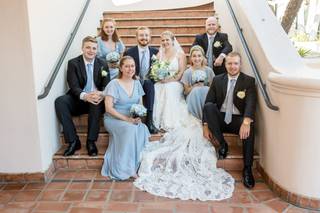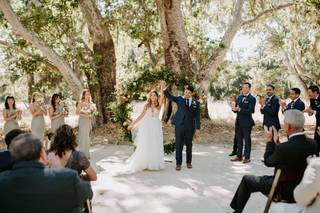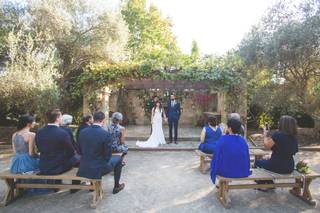 + 18

photos
Destinee C.

Getting married on 10/23/2025

Best Friend's Wedding!

Toby was the wedding coordinator for my best friend's wedding and she was absolutely amazing! She was super attentive and made sure that my friend had everything exactly how she wanted it on her special day. Toby was in constant contact throughout the months leading up to the wedding making sure to send us lots of rough draft time lines for the day of the wedding to ensure everything was perfect. Toby is very professional and is an absolute sweetheart. I highly recommend Toby!

Frank D.

Married on 11/13/2022

Professional and Personable

Toby is amazing! What would we have done without her?! Having Toby coordinate our daughter's wedding was like working with a consummate professional and a dear friend at the same time. She is organized, knowledgeable, connected, and supremely gifted in coordinating beautiful and memorable events. At the same time, Toby is personable, caring, listens to you, and so supportive every step of the way. We're extremely thankful for Toby, for how easy and enjoyable it was to work with her, and for the wonderful wedding and reception she coordinated for us. We love you, Toby!

Haley W.

Married on 07/30/2022

Thoughtful, professional, above and beyond

We could not share enough good things about Toby. She was absolutely incredible from start to finish in helping us plan our special day. From our first phone call with her, we felt completely reassured and excited about this daunting process. Toby was organized, competent, detail oriented, and calm--all while making the process fun, listening to our needs, and providing sage advice. She was reliable, knew when to step in and provided her years of advice to ensure all our details went smoothly, we knew our options, and we had realistic expectations. When we encountered some unexpected twists prior to our wedding (out of anyone's control), she was there to support us in all ways and was incredibly professional. On our wedding day, she went above and beyond and was a joyful, reassuring presence. We are incredibly grateful for Toby and could not recommend her more highly.

Santa Barbara Wedding Coordinator's reply:

Wow lady - thank you! I thoroughly enjoyed being on Team Haley and Cameron. So glad we found Cam's ring quickly back at the hotel - right?! Your day was glorious and I'm so glad I was a part of it. Blessings -

Toby :)

Are you interested?

Send a message

Daniel V.

Married on 06/18/2022

Toby is amazing!

We are so glad we found Toby to be our coordinator. Her experience, positive attitude, and precision really kept us at ease during what can become an extremely stressful period. Whenever we had questions or ideas, Toby was already on top of it and onto the next thing. She is a go-getter that will make it all happen! We cannot say enough nice things about how great the entire process was with her. This was even her first time at the venue we chose and you would have guessed she has coordinated a wedding there 100 times. She is also very well connected with a network of vendors. Hiring Toby was the best and easiest decision we made!

Santa Barbara Wedding Coordinator's reply:

Wow thank you Daniel! You and Ashley were dream clients, truly. I appreciated your great attitudes and flexibility. Many blessings -

Toby :)

Rhonda Y.

Married on 05/28/2022

Wedding Coordinator

Toby did an outstanding job lining up many vendors and servers; coordinating everything so we (mother and father of the bride) could relax and enjoy the months, weeks, and days leading up to the wedding. The wedding day went so smoothly because she handled the schedule beautifully. She was professional and enjoyable to work with! I would highly recommend her!

Santa Barbara Wedding Coordinator's reply:

Thank you Rhonda! Your family was a dream to work with - just pure delight. So glad for a lovely and fun day. Many blessings to you and Hayden and Brenna... :)

Pamela A.

Married on 11/20/2021

Perfection!

We had been organizing a very small wedding from the U.K and had been abandoned by a previously contracted co-ordinator. I contacted several new possibilities and Toby responded immediately. I could not have found a more perfect fit. She was professional, efficient (providing spreadsheets, timelines, etc), providing great ideas and vendors. I was more reassured when I met her face to face and saw her warm welcoming smile. She handled everything perfectly from beginning to end! We had our dream wedding thanks to Toby!

Santa Barbara Wedding Coordinator's reply:

SO glad to hear you had a marvelous day! You guys were so charming and fun - thanks for allowing me to be part of your sweet story. Blessings -

Toby

Natalie K.

Married on 11/06/2021

Toby is amazing!

We had the perfect wedding (2/26/22) and the most amazing day all thanks to Toby and her team. Toby was so easy to work with and made the planning process fun; she's extremely organized which my Type A personality truly appreciated. She ensured we were focused on the important moments and removed all stress from the day. I'm SURE there were hurdles that Toby handled without us knowing they existed. I highly recommend Santa Barbara Wedding Coordinator to anyone getting married in the area!

Mishelle P.

Married on 10/16/2021

Amazing coordinator!

Toby was an amazing coordinator and made our day run so smoothly! Throughout the planning process she was very attentive, organized and easy to work with. She thought of every little detail and made sure we stayed on track with our deadlines. There were a lot of moving pieces the day of, as we had to bring every little thing into our venue but Toby orchestrated it perfectly! If there was an issue I never knew about it! We are forever thankful that Toby was a part of our special day, we truly don't know what we would have done without her expertise and guidance.

Santa Barbara Wedding Coordinator's reply:

Wow thank you! You and Ciaran were so fun, flexible and wonderful to work with. I loved that we both are min-pin parents too. ;) Many blessings in your new married life...

Moby C.

Married on 09/25/2021

Very easy to work with!

Toby was very professional and worked with a smile on her face, enthusiasm and a great attitude. She really had a good sense of what needed to happen in the ceremony. I was the wedding "minister" and I loved working with her guidance!

Chase R.

Married on 09/25/2021

Absolutely The Best!!!

Toby became family once we decided to go with her to coordinate our wedding. She is so easy going and has Santa Barbara weddings and vendors down to a T. We had our special day at Godric Grove and, thanks to her, it was smooth sailing all the way through. We didn't have to think about anything as we simply enjoyed our big day thanks to her. She went above and beyond , doing what was best for us whenever we came to a cross road on decisions. Covid even got in the way and she completely handled the postponement and communicated with us at every step along the way. We can't thank her enough and can't wait to see her next when we're back in town! Thanks Toby!

Santa Barbara Wedding Coordinator's reply:

Thanks Chase! Loved working with you and your family - all superstars from start to finish (even with Covid stress). I loved seeing every...single...guest! on the dance floor after dinner. Many, many Blessings to you and Lacy -

Toby :)

Norman P.

Married on 07/03/2021

Wonderful Coordinator!!

We were blessed to find Toby in a random yelp search. She was a great match to be our wedding coordinator in Santa Barbara. We chose to have the ceremony at the Courthouse Gardens and the reception at Hotel Milo. Toby had extensive experience coordinating weddings at the Courthouse Gardens, so we were in very capable hands. We live in the SF Bay Area so it was key to have a coordinator by our side. Toby did a great job; everything turned out beautifully. From our first zoom meeting, she was attentive, smart, organized, encouraging, and full of good ideas and twenty plus years of experience. She had a ready group of vendors including caterer, flowers, musicians, and event rentals. She stayed within the budget we gave her. She worked very well with the Hotel manager. Hotel Milo does not regularly host wedding receptions. Toby was an integral part and went above and beyond when she hand delivered the food boxes for the mixer which followed our rehearsal at the hotel gardens.The app we used for inviting and communicating with our guests (withjoy.com) was suggested by Toby and worked very well. She also had a site of her own for tracking all of the vendor contracts and details but this ended up not being useful to us simply because she introduced it to us well into the process and we had already tracked everything on our own googesheet. Toby was cheerful and calm always; this was super great especially on the big day when the groom was a little tense. On the big weekend, Toby was always where she needed to be. We never had to ask "where is Toby?". She knew exactly what to do and where to be at every moment; the results were outstanding and we felt well cared for!

Santa Barbara Wedding Coordinator's reply:

Wow! Thank you for the lovely words and thoughts. Your day was so special and sweet. I loved the intimate gathering and the deep relationships you had with all of the guests. Many blessings to you and your lovely wife! :)

Jenn

Married on 06/26/2021

My Wedding was Perfect! Highly Recommend!

I could not imagine there being any wedding planner out there that's better than Toby! She is a MUST HIRE! We live in San Diego so we needed to hire a planner to help plan our wedding in Carpinteria. We hired her as our part time planner for our wedding in 2019 and due to COVID, ended up working with her until June 2021! She puts in so much extra effort that she felt like we hired a full time planner. She was there for us every step of the way from Day 1, during COVID and our postponement, and was excellent on our wedding day. Her assistant is great too! Toby goes above and beyond to make sure all of your questions are answered/responded to very promptly and makes you feel confident in every decision you make. She has a great list of recommended vendors as well! Not to mention, she has a super fun and bubbly personality which makes working with her fun! Highly Highly recommend you hire her!

Suzanne W.

Married on 06/22/2021

SO happy we found her!

Toby was absolutely awesome to work with! She provided a lightness & joy combined with wisdom & experience. Covid issues were thrown at her at the last minute & she pivoted instantly with compassion & creativity. We are so appreciative of all she did to make our wedding so magical.

Christine D.

Married on 04/17/2021

Toby is amazing!

After our wedding was postponed in August 2020 and our venue remained closed into well 2021, we decided to switch gears and plan a smaller wedding at new location. Toby was highly recommend by Pure Joy Catering. We gave her a call, and from that moment on she stepped up to help us quickly plan a much smaller wedding at an entirely new location 8 weeks prior to our new wedding date. Toby is extremely connected to all the local vendors in Santa Barbara and shared amazing recommendations for music, lights/power and transportation. She is very organized, an expert at juggling the many vendors, shares greats tips for how to have a smooth wedding day, and is always a pleasure to be around! We thank Toby so much for helping to make our new wedding day absolutely perfect!

Nina S.

Married on 04/05/2021

Amazing planner, incredible person.

Do yourself a huge favor and hire Toby as your coordinator. She went above and beyond for us and we will be grateful to her forever. Honestly, there is not enough space in this box for me to properly sing her praises.

I knew I liked Toby the moment we spoke because she's someone who just gets it. Not to mention, unlike most other planners I spoke to in this price point, she allows the line of communication to be open throughout the ENTIRE wedding process as opposed to 30 days out, etc. making her package the most bang for your buck out there. She is prompt, knowledgable and sweet as sugar. Every vendor she pointed us towards was lovely and talented. I was so worried about wedding planning being stressful, but she made it so easy.

On a more personal note as well, we were a couple set to marry in Spring 2020. When we had to postpone, not only did Toby swoop in and completely handle moving our date for us, she also pulled out all the stops to impromptu plan the most beautiful elopement I could have ever dreamed of. A lot of things didn't go our way, like so many other 2020 couples, but Toby saved our day and we are eternally grateful. No matter how sad we felt about our postponement, whenever we spoke to her she had a smile on her face and infectious enthusiasm that got us excited. It was a huge gift in a very trying time.

1000% recommend! We can't wait to work with her again in 2021! She's become so much more than our coordinator, she's our wedding guardian angel.

Ryan M.

Married on 10/11/2020

Best Investment We Have Ever Made

If Toby Theule can handle a 2020 wedding, she can handle anything.

Our original dream wedding was perfectly planned and coordinated for April 2020, about one month after the entire country shut down. At that time, there was a ton of panic in the event industry and not a ton of solid guidance from local authorities on what events were and were not allowed. Somehow, Toby new exactly what to do and was able to talk us down the ledge from having a massive panic attack about the whole thing. She helped us reschedule all of our vendors for October, made sure we didn't lose a dime, and helped us plan an entirely new (covid-safe) intimate ceremony with our family. And when we found the new, perfectly intimate venue that doesn't usually allow events, she was able to convince them to trust us to have our wedding there. Throughout it all, she made sure to ask all of the questions that we never even considered, helped us make decisions that kept us within budget, and was so understanding when we had no idea what we were doing. The big kicker is that she did it all with grace, humor, heart, and smiles.

We absolutely adore Toby and highly recommend working with her. It will be the best investment you could possibly make for your wedding.

+ 3

photos

Amanda C.

Married on 10/09/2020

Toby Theule is a fantastic Wedding Coordinator

When looking for a "Day of Coordinator" my husband and I were very lucky to stumble upon Toby. When we met she explained that there is no such thing as "day of" because working with her, she would help us manage all the fine details up to the completion of our wedding, which she enthusiastically did. When we spoke of our expected wedding budget, she respectfully explained that I could not have the wedding I wanted on the budget I planned. While that took a few days to sink in and not be upset about, I came around to the fact that she was the expert. Turned out, she was exactly right about what our budget would be at the end of the day. Working with Toby was easy and I felt confident at all times that she would be all over every detail of both our ceremony and our wedding. We were married on 10/24/20 and our wedding exceeded all of our expectations. I highly recommend Santa Barbara Wedding Coordinator

+ 2

photos

Santa Barbara Wedding Coordinator's reply:

Thank you Amanda! I (literally) enjoyed working with you and Barry for the entire experience. I so appreciated your positive, flexible attitudes. I wish you both many blessings~

Toby :)

Kelly K.

Married on 09/18/2020

Excellent to work with!

I don't know what I would've done without Toby during our wedding. She was always responsive and extremely helpful throughout the entire process, especially when we had to postpone due to COVID. On the day, Toby and her team took care of every little detail. We didn't have to worry about a thing! She listened to our wants and needs and helped us deliver the wedding of our dreams. I highly recommend Toby.

Santa Barbara Wedding Coordinator's reply:

Thank you Kelly! We certainly had a wild ride, and I so appreciated your patience and peaceful attitude. Wishing many blessings for you and Matt~

:)

Kai

Married on 11/09/2019

The Best Decision You Will Make

Hiring Toby will be the best decision you can make during your wedding planning process. She exceeded every expectation we had and quite literally saved our wedding day. My fiancé and I were not prepared for rain for our outdoor wedding so when the unexpected rain forecast rolled in we were devastated. Toby worked tirelessly to make our wedding as special as we had hoped for. She spent days putting together multiple rain plan options for us and spent hours and hours on the phone with all of our vendors coordinating the new plans. In the end, the day turned out even more beautiful than we were anticipating, all thanks to Toby. Her attention to detail is impeccable both with the decor and timeline. She kept us on schedule while assessing the behaviors of our guests and adjusting the timeline accordingly. She consistently checked in on us and anticipated our needs before we did. She is organized, adaptable, collected, and an absolute joy to work with. An extremely necessary part of any wedding budget, I highly recommend hiring Toby. Our day would not have been the same without her.

Christine W.

Married on 08/24/2019

Extraordinary wedding coordinator

Our daughter's wedding in August 2019 was a tremendous success due in large part to Toby Theule and her hard working assistants. From the beginning, Toby was instrumental in bringing my daughter's ideas to fruition. Her experience and knowledge of the Santa Barbara area was key to helping us choose the venue, the caterer, the rental company, everything right down to the choice of napkins. Toby was meticulous about details, keeping us on track throughout the year and a half it took us to plan everything. The best part is that the day of the wedding went super smoothly. If there were any hiccups, I never knew about them. The response from our guests was fantastic. And it all started with choosing the right wedding coordinator!



Santa Barbara Wedding Coordinator's reply:

Thank you Christine! Your family was a fun and active bunch. Parent/wedding couple dynamics always make for an adventure. I appreciated your calming presence, your flexibility and your attention to detail. And Kay's fabulous ideas were some of the most creative I've seen (especially her Rubik's cube inspirations). And my heart just swelled with joy seeing Bill (Dad) dancing so happily to the band's outstanding music. What a day! Many blessings~ Toby

Brittany

Married on 07/13/2019

Best Decision Ever

My husband and I had the absolute pleasure of working alongside Toby for our wedding and we cannot say enough positive things about how well of a job she did. She truly is so dedicated to the craft and to making your day perfect - she does not wait to start working with you until the month of like many coordinators do, but jumps right in upon contracting and makes sure you are on the right path in planning and are aware of the next steps that should be taken. I am so thankful for her experience and the guidance she provided me in the many decisions needing to be made.

She was so wonderful in ensuring that every detail was being taken care of and done so just as we would like. She even went above and beyond to save us a significant amount of money by negotiating fees with a vendor without us even asking.

She made me feel so genuinely cared for throughout the entire process and the day of our wedding went more smoothly than I could have ever imagined possible. I know beyond a shadow of a doubt that 100% of that credit is owed to Toby. We are so thankful we were lucky enough to work with Toby and forever indebted to her for making our wedding day dreams become a reality!

Kathleen

Married on 05/18/2019

Absolutely amazing

There are not enough great things that we can say about working with Toby! We live in CO and had our wedding in Santa Barbara and she made the distance non-existent.
Her relationships with basically all the vendors in the area gave us such peace of mind when planning. Her ability to communicate with all our family members is also something to note/applaud. She really can talk people off a ledge I tell ya :)
She had every detail thought out leading up to and executed the day before and day of flawlessly. Also should note that it RAINED on our wedding day. She coordinated a COMPLETE transformation from an outdoor wedding to an immaculate indoor wedding in 15 minutes!!! Not kidding. 15 minutes was all she needed to rally her team to basically make magic happen.
We got and continue to get so many compliments about how great our wedding day was and how it was so well-thought out and it is all thanks to Toby. We love you, Toby!!!

Bonnie H.

Married on 05/18/2019

Talk about a top notch Wedding Planner!

I am a local DJ, and have been meaning to write a review about this incredible planner. I have worked with Toby and her staff numerous times, and she gives 100% to every wedding she works. Her attention to detail is extraordinary, and if there's a hiccup (big or small), she deals with it with humor, professionalism and thoughtfulness. Santa Barbara is so lucky to have her!

Kendra

Married on 03/17/2019

Amazing!

Our guests came from far and wide and had been to countless weddings all over the world, and yet so many told us this was one of the best weddings they had ever attended. This is a testament to Toby and her incredible organizational skills. You expect things to go a bit awry on the big day, especially when you have 11 bridesmaids, 11 groomsmen and 180 guests, but if they did we never had an inkling of it. The day went off perfectly and everyone, but especially my husband and I, had an incredible day and night. Toby helped us find excellent suppliers who all acted with professionalism and diligence - the caterers (Pure Joy) were great as was the rental company (Ventura Party Rentals) the lighting and sound team (AMS Events) were fantastic, and the flowers (Beautiful Day Productions) were stunning - and these were all recommended by Toby. Our absolutely amazing venue was also found by Toby! What you want from a planner and coordinator is excellent contacts, first-class organisational skills and a candid nature, that is Toby in a nutshell. She always listened and worked with our ideas and what came out was more than I could have ever imagined. There is not one thing I would change and that is greatly in part to Toby! She has our gratitude for helping to make our wedding truly memorable - for all the right reasons! Thank you Toby!

Santa Barbara Wedding Coordinator's reply:

Thank you Kendra and Louis! I appreciated your flexibility and your kind hearts. We were a great team and I am so glad your big day was what you had hoped for. Many blessings... :)

Mihui E.

Married on 03/09/2019

Wish we had more friends who aren't married so we can recommend Toby

We interviewed a few coordinators for the "day-of" coordination, but as soon as Toby and I got on the phone, I knew immediately she was different. She clearly had a lot of wisdom to impart on me (our first wedding) and she gave me a lot of things to think about, plus not only that, laid out a timeline in which we can accomplish it together. She definitely went above and beyond of her "day-of" duties and helped immensely --got on multiple phone calls, was accessible, gave us mini missions, reminded us of deadlines, helped us get top vendors, even met up with us multiple times. In your search of finding day of coordinators, I guarantee that no other professional will devote that much time to you as much as Toby does. Of course, the day of our wedding, she and her assistant helped every guest have a wonderful time and stage-managed flawlessly. Our guests even made a note to me how helpful she was. Thank you so much Toby for investing your energy in us as people--that is your invaluable love language.
Are you interested?
Send a message