29 Reviews
Recommended by 100% of couples
Quality of service

5 out of 5 rating

Average response time

5 out of 5 rating

Professionalism

5 out of 5 rating

Value

5 out of 5 rating

Flexibility

5 out of 5 rating
Awards
18 User photos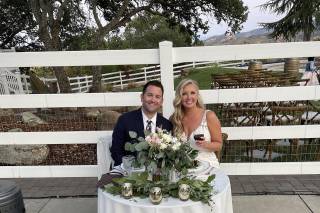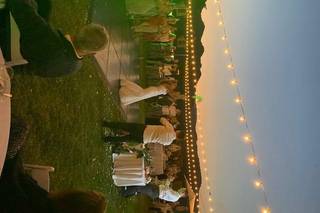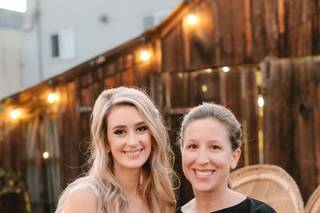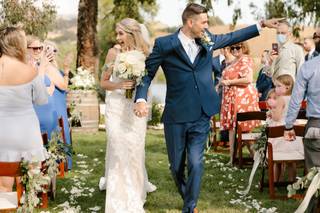 + 14

photos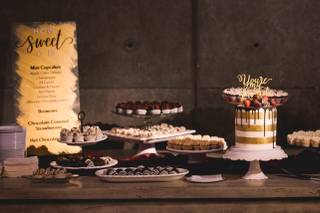 Hali J.

Getting married on 03/03/2023

Best choice I made when planning my wedding!

Hiring Renee to be our wedding coordinator was the best choice we made when planning our March 2021 wedding. She went above and beyond to make sure everything was absolutely perfect. She was communicative, kind, and flexible throughout the entire planning process. Our original 100 person wedding ended up being an elopement with a dinner for just my husband and I after our wedding ceremony. Renee made that dinner happen for us and it could not have been more perfect. She went above and beyond to make sure our night was special in every way. I would gladly recommend her to anyone and everyone.

Renee Weber's reply:

It was such a pleasure working with you. You had the best attitude through all the crazy changes that covid threw at us. I wish you and Alex all the best!

Emily T.

Married on 10/08/2022

Renee is the BEST!!

Renee was the glue that held our wedding together. There is no one better!! WOW. Renee made the entire wedding process (a daunting experience for even a semi-organized person) a dream. She answered every one of our questions quickly. She has amazing insight on local vendors. She is cool under pressure, she always has a plan b, and she TRULY loves her job -- if she wanted to, Renee could run a small country!
If Renee is available on your wedding day, you are a fool if you don't book her immediately to plan or coordinate your event. She was the gift we didn't know we desperately needed.

Renee Weber's reply:

Thank you so much for your kind words. Congratulations to you and your new husband!! I miss working with you!

Brian Y.

Married on 06/25/2022

Great Wedding Coordinator

Renee was such an amazing and helpful coordinator for our wedding day! She went out of her way to come meet with us multiple times at our venue and was incredibly on top of every little detail in helping us plan our wedding. On the actual day, she was always in the right place at the right time to help us out, or hand us a cocktail, snack, or dessert. We truly cannot recommend Renee enough!

Renee Weber's reply:

Thank you Brian and Katelyn. It was a JOY to work with you! I loved all the fun and personal touches you put into your wedding.

Are you interested?

Send a message

Marissa H.

Married on 06/25/2022

Easily the BEST choice we made!

Working with Renee was easily the best decision we made when planning our wedding. Renee is easy to work with, responsive, and has incredible calming energy. Every time I felt overwhelmed by the planning I would then get off of the phone with Renee and immediately feel at ease. Renee thought of every little detail which allowed me to sit back and enjoy the process. It was because of her that our wedding was more than we could have ever imagined. Friends and family were amazed by Renee and commented on how impressed they were by the organization of the day. We can't begin to express our gratitude for Renee and all she did to make our day extra special. We simply can't recommend her highly enough!!

Renee Weber's reply:

Thank you so much, Marissa. You are a 5 star client with a heart of gold. Wishing you and Connor all the best!!

Delaney P.

Married on 11/13/2021

Our dream weekend!

Renee made our dream day come true! We absolutely loved working with her for our wedding weekend. She was organized, responsive, and easy going which I really appreciated. Renee made it so I did not have to stress about any of the little details during the wedding day and got to enjoy every minute with my husband, family, and friends. My sisters and I were raving about her all weekend! She did an amazing job and any bride would be lucky to work with her!

Renee Weber's reply:

Thank you for your kind words. It truly was a joy to work with you, Matt, your families, and friends!

Megan G.

Married on 08/21/2021

Best wedding planner ever!

Wow, where do I even start! Renee is truly the most amazing wedding planner there ever could be! Never once during the planning process did I ever feel over whelmed or stressed. Renee took care of everything and our wedding turned out so beautiful all thanks to her. Our wedding guests came up to me during the reception and said how talented and amazing she is. It's really true! We had a rustic backyard wedding in Atascadero with wine barrel decor, beautiful flowers, amazing DJ, caterer and bar tenders. Renee's vendors are awesome!!! Renee has such a calming nature about her which really helped calm any pre-wedding jitters :) She's truly an amazing and caring person and it shows in her work! Go with Renee!! You won't regret it.

Tamie S.

Married on 07/17/2021

We were able to be a guest at our son's wedding!

I am finally coming up for air after a wonderful weekend and amazing wedding!! I may be biased, but what an absolutely perfect wedding! I truly can't imagine pulling this wedding off without you, Renee! When we first met you, I remember you saying that if you were doing your job, we would be a guest at our own wedding! I really feel like that happened. It was so amazing to look around and see that everything was going so smoothly and with such care to our families and guests! After such a rough 2020 - it was so very special to have our loved ones come and be part of such an important day. You were always 10 steps ahead of what was coming up next! Your professionalism, work ethic and attention to detail allowed us to relax and take it all in. Thank you again for being a part of one of the most important events in our family's life! You were truly a Godsend!

Monika M.

Married on 07/17/2021

Don't plan a wedding without Renee!

Renee's guidance in planning the wedding and knowing the right vendors was super helpful. She answered all my questions and asked us the right ones, to cover every detail. Her coordinating everything the day of the wedding was priceless; we could not have had such an amazing wedding without her expertise!

Patricia Y.

Married on 05/22/2021

Best money ever spent!!

Hiring Renee for the wedding day was the best money spent! She and her assistant took care of everything so that we were able to enjoy the day and our guests without having to worry about anything! It helped us enjoy this important day!!

Ashley M.

Married on 06/13/2020

The dream wedding coordinator!

My oh my, where to begin! My husband and I got married on August 15, 2020, which makes it close to 2 years since we booked Renee as our wedding coordinator. And let me tell you... that was the hands down, most definitely, one thousand percent, the absolute GREATEST decision we could have possibly made throughout the entire wedding planning process.

Renee was initially our "month of" coordinator, but little did we all know, she was going to be so much more. My husband and I were originally set to be married on April 18th, but unfortunately like many of other couples, we had to push our wedding. From the very beginning, I had exchanged emails with Renee and even from just that, I had known we would love her. We had our first consult in February, and I was completely right... we LOVED her. She was incredibly sweet, professional, and helpful with recommendations, suggestions, putting together layouts & timelines... the list goes on. She was everything you wanted in a coordinator!

Fast forward to March, we were faced with the difficult decision to postpone due to the pandemic. Now, my initial response of course was to freak out and worry, but Renee did everything possible to keep me calm and grounded. Her and I went through many phone calls, ups, downs, updates, changes, and some tears. But most importantly, Renee was always looking at the bigger positive picture. "How can we get you married? What can I do to make this dream come to life?" Whatever she had to do, she would do it. And she successfully did! If there was anyone as determined to get us married, it was Renee. She completely took charge and did what she does best as an incredible planner. She went back and fourth with vendors on many emails, updated many timelines layouts and locations... and all while doing that, kept this bride extremely anchored. Her dedication, willingness and genuine heart to make our wedding day beautiful is something we will forever be grateful for. It would not have been at all possible without her.

So finally, our big day came, and it was an absolute dream! Renee coordinated the wedding like a total rockstar and that alone would have been more than perfect. But lucky for us, we got to truly see the incredible wedding coordinator and person that she is. We will always remember right after we said "I do", she was right there waiting for us with champagne glasses in hand. We sure did need it! She always had the best interest for us and you could just see how happy she was to see us finally get married!

I could go on and on with this novel, but the best advice I could give to future brides is to simply book Renee as your wedding coordinator. I can not stress this enough! You will be so grateful that you did. Pandemic or not, she is insanely talented and will make your big day come to life as she did for us!

Renee, we are so grateful our paths crossed. We couldn't have dreamt of anyone more perfect to work with throughout the entire planning process. You began as our coordinator, and now easily can say a wonderful friend! From the bottom of our hearts, thank you so much EVERYTHING!

With love,
Mr. & Mrs. Machens

Renee Weber's reply:

I am so touched by your kind words. Seriously, this made my day. And I was SO happy to see you two get married. Congratulations!!
Love,
Your Pandemic Party Planner :)

Ryan D.

Married on 01/08/2020

Renee is the ultimate wedding aficionado for the COVID-era!

For anyone planning a wedding during COVID, you are probably feeling mixed emotions. The stress is only natural, so why not hire a coordinator to make everything a little less stressful? Renee does that and so much more. She over communicates to everyone involved in planning and makes sure that you're ready to go on your special day. She even stepped in as a therapist when needed. All jokes aside, I would confidently send any recently engaged couple in her direction. She made our lives so much easier during planning and is a really great person to work with. Thank you, Renee!

Renee Weber's reply:

Thank you for your kind words, Ryan. It has been a pleasure working with you and Jenna. I wish you both all the best in the next chapter!

Erin

Married on 11/24/2019

Renee was GREAT

We hired Renee through Kramer Events for month-of coordination. We met one time and Renee had such a good vibe and understanding of what I wanted out of the day. She helped rangle all of the final details and logistics coordination with the vendors and handled the floorplan for the tables/chairs, etc for the event. My mom mentioned the restrooms could be a bit more welcoming and she brought some last minute touches from home to make it work! Renee did such a great job executing my plan to a T and added her own sparkle to it making it above and beyond! HIGHLY recommend her!

+ 11

photos

Renee Weber's reply:

Thank you for the kind words, Erin. You did such a great job planning the wedding and I loved working with you!

Mikelle W.

Married on 09/08/2018

Renee was AMAZING! Hire her!

Renee took complete care of our well-curated plan and gave us her all. She was like a fairy behind the scenes making sure everything was perfect. Our advice: hire her and then listen and trust her expert advice. You and your guests will have an unforgettable experience! Thank you, Renee!

Renee Weber's reply:

Thank you, Mikelle. It was a pleasure working with you and your family. And I LOVE the photos I'm seeing!!

Laura

Married on 09/08/2018

Professional, problem-solver

Renee was a huge help to us in the month before our wedding as she helped build out our schedule, communicate with vendors, and make sure everything ran smoothly on the wedding day itself. As my groom and I no longer lived in SLO, she coordinated a site visit for the vendors when we couldn't be there, and generally made sure we didn't have to worry about a thing at our wedding! She even counted all the glassware and table cloths to make sure the vendor delivered everything, and she was there with cleaning supplies to help us set up the venue the day before. She is very professional, calm, and quick-thinking - exactly the traits you want in a wedding planner! If anything went wrong, I didn't know about it! Thank you, Renee, for helping make sure we had a spectacular day!

Renee Weber's reply:

Thank you so much for your kind words, Laura. It was indeed a spectacular day. Best wishes to you and Vince!

Lindsay

Married on 10/21/2017

Renee was an absolute rockstar! She made sure every single little detail was covered, which allowed us to completely relax and enjoy our special day when it came. Her communication, flexibility, motivation, consideration, professionalism, supportiveness, expertise and thoughtfulness are top notch and worth every penny. We felt so taken care of throughout the entire process; I highly recommend Renee! 10/10 hands down!

Renee Weber's reply:

Thank you, Lindsay. It was such a pleasure working with you and Ben!

Lorena

Married on 08/19/2017

For any couple who is on the fence about hiring a Day of Coordinator, our advice is to DO IT and hire Renee! I am incredibly particular about what I like and how I like things done. As a result, I knew that I wanted to plan the wedding myself, but needed help on the actual wedding to make all my planning flow seamlessly without needing to rely on friends/family. We met with Renee first on the phone for initial consultation and I found her to be incredibly patient and she exuded a sense of calmness (which is opposite of me, I'm more high strung), so I knew she'd be perfect fit.

We met with her in person a month before wedding to develop timeline and she was super accommodating and agreed to use my Google spreadsheets to collaborate on timeline, vendor info, decor set up and this worked out perfectly because it allowed us to make real time changes. The title Day of Coordinator is super misleading because Renee pretty much worked with me the whole month prior, reaching out to vendors, coordinating timeline, doing site visit the day before wedding and helping with rehearsal. I tried to be as organized as possible to make Renee's job easier and it's very hard for me to give up control, but Renee truly makes you feel at ease and I trusted Renee completely so my wedding day was flawless. Renee not only managed the day and the vendors, but she also helped with our decor and she did an amazing job at making my Pinterest board ideas a reality!

Even when there were minor glitches (which there will always be), Renee took care of them and I didn't even find out until after. I loved working with her, she was so easy to talk to, extremely responsive and just made you feel that everything was going to be okay and it ended up being far better than okay. It was perfect. Aside from being incredibly responsible, patient, organized and calm, she was also super sweet and funny and just overall a wonderful person, so I'd absolutely recommend her to anyone who wants peace of mind.

Paul

Married on 02/11/2017

I was referred to Renee to help plan a surprise proposal. She came up with a great surprise plan that included a creative twist in transportation, a beautiful picture perfect venue at a hilltop winery, a stunning and long lasting red rose bouquet, a heart shaped flower covered wine barrel hoop, and a great photographer to capture our expressions with the extraordinary views of our proposal table overlooking a green grass covered valley close to sunset.

Thank you Renee! It was a home run, in fact a grand slam! Everything worked wonderfully and your planning and hard work created everything I could have hoped for and more!


Amanda

Married on 08/27/2016

Renee was an absolute pleasure to work with! She is so sweet and very patient. She always said the right thing especially when I was having a "bride moment." The day of the wedding she was just a SUPER wedding coordinator. She took care of things! My husband and I were so happy with Renee. I would highly recommend her!!

Leslie

Married on 09/04/2015

I am so glad that we hired Renee as the wedding coordinator for our daughter's wedding at the Canary Hotel in Santa Barbara. Upon our first meeting I liked her calm and efficient demeanor. Her fees were quite reasonable, even including (because she lives an hour north) a hotel stay for her the night before the wedding. My daughter, with help from her fiancé and I, had planned the wedding and booked all the vendors. Renee contacted each of our vendors to coordinate the timeline and final details, becoming our "go-to" person for the two weeks before the wedding. On the day prior to the wedding, Renee led the rehearsal event for us, and she did a very admirable job; her attention to detail putting us all at ease. On the wedding day she worked tirelessly behind the scenes to make our day perfect, and it really showed! She did everything from spreading the rose petals on the aisle... it was so lovely, and everything looked just as I had pictured it... to laying out wedding favors on the tables, and making sure every detail was just so. My husband and I were able to fully enjoy the ceremony and reception, and all our family and friends. We only had one incident where the cake vendor forgot the topper on the cake. I pointed it out to Renee, and the next time i turned around the topper was on the cake! I think Renee actually had to perform a small miracle to make that happen so quickly. We are left with only wonderful memories of a very happy day.

Jean

Married on 05/30/2015

We live in PA and our daughter was recently married at a winery in Paso Robles, CA. Looking at a list of wedding coordinators from 3000 miles away can be stressful. I called at least six possiblitlies including Renee Weber and we could not have chosen a better person. Renee's quiet and calm demeanor compliment her outstanding organizational skills. She moved around so quickly and efficiently making sure every detail requested was completed as planned. It seemed that any time something was needed - water, tissues, scissors, etc, she was right there with whatever it was. Never obtrusive - pleasant and thorough from beginning to end. Her had work meant we all could relax and truly enjoy the celebration!

Christy

Married on 05/02/2015

Renee was FANTASTIC! She was our coordinator for our wedding, and we highly recommend her to any bride and groom! We hired her as our day-of, but she was very much involved weeks prior to the wedding to gather all the info, and helped me do all the last minute wedding things that build up right before the wedding. She orchestrated the rehearsal, and helped break the ice with the wedding party which was such a huge help. She contacted vendors and sent an organized schedule for the day-of and made sure everyone was on board with the plans and timing. She was the liaison for questions and details I had missed along the way which was inevitable. The actual day of the wedding went so smoothly having Renee. She helped set up tables and was busy making sure things were going to plan. I gave her drawings of table setup and she made them look beautiful! A touching thing she did during the ceremony was help our very young flower girl feel at ease before walking down the aisle by giving her a little pep talk and a high five! Renee really helps calm a bride's nerves during the wedding so that you can enjoy your day. There were so many things she did behind the scenes that I probably wasn't even aware of. At the end of the night, she helped gather decorations and put them in one place for us to pick up the next day. Can't thank her enough for letting us enjoy our big day without a hitch!

Nicole

Married on 04/04/2015

Renee was an amazing wedding coordinator. We opted for the day of package but she did much more than just helping us the day of the wedding. She met with us twice before the wedding and was very easy to contact. She gave us suggestions and was very helpful. The day of she was amazing and we knew we didn't have anything to worry about while she was there. She kept the timeline going and also came to us with changes and made sure we enjoyed our special day. She also made sure we ate and were taken care of in addition to caring for our guests. She set up our tables beautifully. I would recommend her highly.

I wasn't going to hire a day-of coordinator at first, so let me give you my first piece of advice..DO IT! IT'S ABSOLUTELY WORTH IT. My next piece of advice is to hire Renee. She was absolutely amazing. I'm a very list-oriented type A personality and she was always one step ahead of me, and thought of things that we hadn't even considered. She responded to emails incredibly promptly and the entire process she was so sweet, accommodating, and incredibly professional, not to mention affordable. I know how overwhelming looking for vendors can be, and Renee may not be at the top of the search list, but she is a HIDDEN GEM and I am so glad we hired her. I would highly recommend her..she helped make our day absolutely perfect.

Sabrina

Married on 10/12/2013

Our wedding would not have been anywhere near as successful without Renee. She is absolutely amazing, so nice, and so easy to work with. Issues came up on the wedding day and Renee simply dealt with them. I didn't even know that there were any issues - they were simply handled.

I can't say enough about Renee. Renee was our favorite vendor to work with. If there was one vendor that was the most flexible, easiest to work with and so highly responsive, it was Renee. She is truly a life saver and I would highly recommend her!

Erin

Married on 05/05/2012

I came across Renee Weber as a wedding coordinator quite by accident. Before I knew she was a wedding coordinator, we were friends and neighbors. In a passing conversation, I mentioned the need for a wedding coordinator to help with the last leg of the wedding planning process, and Renee piped up and said that she was a wedding planner. On a whim, I said "yes! let's work together!"

Good thing I listened to my intuition and followed that whim. Renee was AMAZING. Where do I start? Well, her services started well before the day of our event. She met with us 3-4 times to review how our planning was coming along, then to build a schedule and provide the guidance we needed in the final weeks before our big day.

She was there when we needed her, but never demanded too much attention or time - she is excellent at being self-driven and tackling any level of tasks on her own. Renee contacted all our vendors, and was more than happy to work with one of the vendors that I had communication problems with - stress immediately came off my shoulders. At our rehearsal and wedding set-up, she was there to provide her insight, knowledge, but to make sure that we were happy with how everything was coming together.

As with every wedding, glitches and snags happen - they just do. Though, I wouldn't know it because Renee was there to fix anything before I even know there was a problem. By the time I heard about an issue, there was already a resolution or a list of alternatives that Renee had prepared for me.

Aside from her knowledge and expertise in the field of weddings and planning, Renee is incredibly calm. She's sweet and gentle, but firm where you need her to be. Her presence instantly relaxes you. She is also timely with responses, engaging and enjoyable to work with.

I have received nothing but amazing compliments about our wedding. I know in part it was the vision we had, the details we put into it. But the flow, execution, gently guiding guests along to keep the reception from becoming stagnant? That was ALL Renee. I truly believe that she deserves an amazing amount of credit for how well our wedding went.

After the reception, that night, Renee packed up all the special items (family heirloom pieces or items I wanted to ensure I wouldn't lose) to give back to us the following day. She also handled all payments, returning of rental pieces to the florist, and any follow-up coordination that was needed.

Both my husband and I say that our wedding would not have been nearly as amazing as it was without Renee. She really made it come together for us.

If you need assistance in planning your entire wedding or coordination closer to the actual date, Renee is the ideal coordinator. Professional, personable, trustworthy. You absolutely cannot go wrong.
Are you interested?
Send a message