45 Reviews
Recommended by 100% of couples
Quality of service

5 out of 5 rating

Average response time

5 out of 5 rating

Professionalism

5 out of 5 rating

Value

5 out of 5 rating

Flexibility

5 out of 5 rating
16 User photos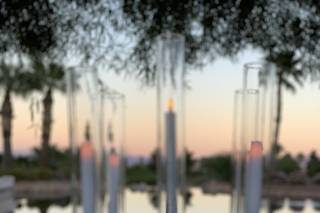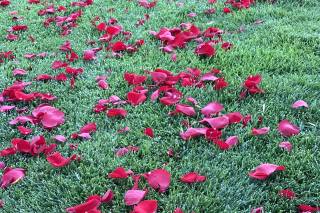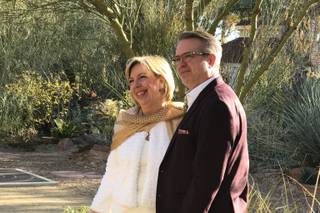 + 12

photos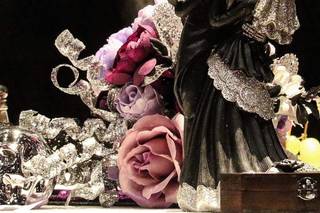 Featured

Corinne L.

Married on 10/31/2020

Incredible experience

If I could give Rachael an infinite amount of stars, I would. Rachael went above and beyond - yes, she helped me with my vision, but she did so much more than that. She helped me with my vendors - Rachael has a background in law and was an excellent resource to have by my side when negotiating COVID terms in contracts. She helped me with my plans to move to a micro wedding. She helped with the "fun" details I would have otherwise overlooked. Most importantly, she helped me feel as grounded as possible and was the best thing I could have done for myself (and honestly, my relationship).

I selected Rachael as my wedding planner based on excellent reviews from other couples, and they all rang to be true. Do not hesitate to reach out to her and hear what she has to offer - you will be happy you did!

Rachael's Custom Events's reply:

Corinne - thank you so much! Thank you for choosing us, and allowing us to be there for you - especially during these crazy COVID times.

Lyndi

Married on 04/09/2021

Harry Potter Wedding

If you're looking to hire a wedding planner, please do not look any further. Rachael and Tim are the most professional yet down-to-earth people. They made sure every step in the planning process was easy and stress free. Each decision was made with sincerity and grace. I can't say enough about these two wonderful people. We will never forget our magical day!

Rachael's Custom Events's reply:

Lyndi - thank you so much! We loved everything about being your wedding team. The theme was so much fun, and you and Matt are such a wonderful couple.

Carol M.

Married on 12/01/2020

Very Impressed!

Rachael and her team are a dynamic trio who created a wonderful birthday party experience for my husband. Rachael provided valuable assistance in every aspect of planning this event, from locating the right venue, a photographer, the decorations, linens, table settings and music. I feel the cost was reasonable and the implementation of the event was perfection.



Rachael's Custom Events's reply:

Thank you, Carol! It meant a lot to be part of Bill's milestone birthday. I still think his cake was one of the best ever!

Are you interested?

Send a message

Taylor W.

Married on 10/09/2020

Timely, organized, and flexible

Rachael fought for my husband and I to build the wedding of our dreams. Even with COVID restrictions, she helped us find a way to hold onto our resources and not settle for a wedding we didn't want.
I would HIGHLY recommend Rachael to anyone looking for a fun and organized experience.

Rachael's Custom Events's reply:

Taylor - we are so grateful to have had the opportunity to help you in whatever way we could. We were very much looking forward to your celebration, and it broke our hearts that your plans had to change. If we were able to bring any comfort to you and make it all even a little bit better that makes us very happy.

Rebecca A.

Married on 08/01/2020

Attention to detail and thoughtful care throughout the experience!

Rachael and Tim helped us out with a fairly complex private corporate event at an upscale venue in Las Vegas. They were available for meetings and a walkthrough in advance of the event and very attentive to requests for calls, etc.

They spent time researching our themes and decor purchasing, as well as liaising with our venue before the event, as well as booking additional help to facilitate set up and our guest check-in process.

On the day of the event their team was essential to getting everything done on time. I leaned on them heavily for their event production expertise and they did not disappoint!
When it become clear we were short-staffed, they also found and hired a third event helper on short notice and did not charge for it.

If you want your big day to be a success, I cannot recommend Rachael's Custom Events enough! Their careful attention to detail as well as patience when dealing with a stressed corporate event producer (myself) was second to none.

Thoroughly impressed, will be using them again!



Rachael's Custom Events's reply:

Rebecca - thank you so very much! It was a great event and we thoroughly enjoyed working with you! Looking forward to the next event.

Samantha W.

Married on 05/26/2020

Amazing Service !

Rachael and her team did such a beautiful job with our wedding. My husband and I wanted something simple but beautiful and they really delivered. When we arrived to the venue it really took my breath away. The photographer and officiant they suggested we're great too! Definitely will be using them again for my next event !

Rachael's Custom Events's reply:

Samantha - it was truly our honor! Your ceremony was so beautiful and intimate. COVID can't keep love away!!

Melissa S.

Married on 01/18/2020

Winter Vegas Wedding

It's been just over one month since our winter wedding. Just enough time to reflect and realize just what a special time this was for Jason and me. And it wouldn't have been possible without Rachael and Tim. They created the wedding event we both wanted. We wanted a Las Vegas wedding that didn't feel like a "Vegas wedding" … that is until Elvis made his perfectly timed appearance. From the first phone call to the last text, they listened and heard our desires, they were responsive to any and all questions along the way, they were attentive to the details I requested, they were exceptional at giving well-earned advice that created the flow and feel we wanted. They even kept Elvis a complete secret until he sang our walk-out song. When they were working our wedding, we were their only focus. I never felt like just another client. That is a gift and very appreciated.

I appreciate you both so much. The care, the detail, the communication, the coordination, the expertise. You both are gifted, and I consider myself blessed to have been married with your support!

Givi P.

Married on 10/06/2019

Rachelle is the best!

Hiring Rachelle was the best decision we made. We thought we could plan our wedding alone, and 6 months in we realized we need help. We hired Rachelle and since day one she took over and took charge of everything. She helped us finalize the vendors, the timeline, she helped us hire a trio to play during Cocktail hour. But most importantly she was there in charge on our wedding da, which allowed us to have a blast. Thank you Rachelle!

Kenna H.

Married on 05/17/2019

Best coordinator ever

Rachael and Tim were absolutely amazing. From being so organized, to always calming me down throughout the entire wedding planning process, I am so thankful to have had their help. Their calm demeanor and positive attitudes are exactly what every bride needs when planning their dream wedding. Because of Rachael and Tim, our wedding was the best day ever and we would do it all over again if we could!

Rachael's Custom Events's reply:

Kenna - we loved being part of it all! The setting in California was so perfect for the two of you. We certainly enjoyed the times we traveled to meet and go over details. It turned out to be an amazing and fun weekend. We would do it again, too!

Suzi H.

Married on 05/17/2019

Rachael and Tim, you guys are amazing!

From the very beginning, Rachael and Tim made us feel like we were the only wedding that they were working. They treated us like family. Their attention to detail is what made my daughter's wedding come together so perfectly. From late night texts (that would often get a call back immediately), to our conversation two days before the wedding ( because Rachael wanted to make sure nothing was causing us any stress), to running the rehearsal and decorating the venue, Rachael made sure that everything we had planned got done. All of their special touches made the day run so smoothly (including lighting literally hundreds of candles in the evening). Rachael even set up a "kids table" with gift bags for each child. Each bag had the child's name on it and had age appropriate snacks and toys inside. The kids loved their bags and the parents were amazed at the thought put into it.

Rachael and Tim took the worry out of what is often a hectic day for a Mother of The Bride. They truly are the best at what they do!

Rachael's Custom Events's reply:

Thank you so much! We were so happy to be part of Kenna and Gavin's special day - and all that led to their wonderful destination wedding. It makes us happy to know your experience was stress free, and that we helped create that for you.

Gavin S.

Married on 05/17/2019

Stress-free professionalism

I feel like our lasting memory of our wedding experience would have been completely different if not for Rachel and Tim. Thanks to them, not only was our planning experience SO MUCH easier and stress free, when it came to the day of they let us focus on the most important part, each other. We weren't worried about vendors, our guests getting fed, or our decorations being the way we wanted them. All of it was taken care of without us having to even think about it. We will always just remember how much fun we had, both during planning and during our day. It wouldn't have been the same without them.

Rachael's Custom Events's reply:

Gavin - you are most welcome! Thank you so very much for the kind words. We loved being part of your day - and all that lead up to it.

Whitney

Married on 05/04/2019

Rachael and Tim are the best

We highly recommend Rachael and Tim for your event. They became like family to us and our wedding wouldn't have been as perfect as it was without them. Everything ran smoothly because of them and we will be forever grateful for their help!

Rachael's Custom Events's reply:

Hi, Whitney - thank you so much! We really appreciate your kind words, and it means a lot that you and Jon felt that way.

Justin S.

Married on 04/26/2019

Thank you Rachel and Tim, Everything was perfect!

Rachael and Tim made what we expected to be a stressful destination wedding planning experience relatively stress free. The wedding and reception were perfect and we wouldn't have changed a bit of it. Thank you Rachael and Tim for helping to make our most important day perfect. -Justin and Kristal

Rachael's Custom Events's reply:

Thank you so much! We are so happy to have been able to help - especially that our negotiations with the venue turned out so much in your favor. You are a wonderful couple and we wish you a lifetime of happiness!

Chantal T.

Married on 01/04/2019

She made it a wonderful journey!

Being remote, Racheal has always been available and very helpful in this wonderful journey. I came to her with no reference, and never has it been a problem. From the beginning she took charge of everything, securing all aspects of our ceremony. She is surrounded by very competent people, the officiant, photographer florist etc. Together with her husband, made it a memorable event. Thank you!!!

Rachael's Custom Events's reply:

Chantal - it was an honor to be part of your 'secret' wedding! It was a beautiful and intimate ceremony that really touched us.

Jessica

Married on 11/23/2018

Best planners ever

Rachel and Tim were so helpful and professional. We planned our wedding last minute and it was the day after Thanksgiving! She gave me suggestion on where to get my dress steamed and where the groom could rent his tux. She was on top of responding to any question I or (my mother) had! She coordinated day of event and it went swimmingly! ;) Hands down the best team in Las Vegas! I am so grateful that they were available and honesty they made my day the best day ever. It was so magical and fun!

Rachael's Custom Events's reply:

Thank you so very much for your kind words. It was our sincere pleasure to be there for you. It was a great day. We can't wait to see the pictures!

Melissa

Married on 10/14/2018

Great Help and kept me sane!

My husband and I were planning our wedding from another state and we needed help. I am a bit of a control freak so handing off so much of the biggest day of our lives was hard. As we began to look into planners we found some planners very narrowminded about working with a couple who had non-traditional ideas and spiritual beliefs. None seemed to get our vision or make us feel as relaxed as Rachael and Tim, from the first call with them, I knew we were in good hands.

Through the year of planning, there were times of high stress and a hug from Rachael or a text message letting me know it was going to be ok was just the ticket.

Our venue had a short set up window and everything came out looking wonderful and if any problems came up I was blissfully unaware. Rachael was fantastic about listening to my ideas and blending her decor, ideas etc in with my decor and DIY's. No idea we came up with was too strange and she really helped achieve the look and atmosphere I was going for. She coordinated with our other vendors and everyone was ready to go on time. She even got the DJ to add in a song at the last minute because we didn't realize we needed one for the bridal party to walk in with.

I highly recommend Rachael and Tim especially if you are a non-traditional couple. They are so accepting and easy going and they will make your day even better than you imagine.

Rachael's Custom Events's reply:

Melissa - we LOVED working with you and Dan, and your theme/colors were so much fun. It was our great pleasure to make sure your day came together - and make sure you did not stress. Thank you for letting us be a part of it!

Jeanine

Married on 10/06/2018

I learned about Rachael by attending a bridal shower and wedding reception for a very close friend. The events were so lovely that I booked Rachael's Custom Events to work with my daughter for her wedding. Rachael is very professional, responsive, and really seems to understand the importance of that 'big day'. It is so helpful to have someone in your corner who can handle all the details. When you just want to enjoy the event as the bride or the mother of the bride, this is the way to go! She has great ideas, but is also sensitive to what the bride and groom want and making that dream real. If given the opportunity, we would work with her again!

Alyssa

Married on 10/06/2018

Highly Recommend

Rachael and Tim were AMAZING and sooo HELPFUL at my wedding in October. I didn't always follow the traditional wedding concepts and they were great at going with the flow, but also giving me advice when something didn't seem to be quite right. They were always there when I needed them and always answered the phone. They helped me find some microphone supplies I desperately needed and had a low budget for. I didn't want to pick out music for the ceremony or during dinner and they hand music ready to go for me. I did a lot of planning myself, but when it came to the Day-Of I didn't have to worry about anything but getting ready and practicing my vows. They handle it all and helped me create the wedding of our dreams. Thank you Rachael and Tim for all that you did!

Jess G.

Married on 09/22/2018

Great experience

We had found Rachael online, we got married in Vegas and live in the Chicago area. We were so pleased over the professionalism of Rachael and her husband Tim. My husband and I are were kinda clueless and where to start to plan a destination wedding. Rachael was really good on giving us great advice and guidance. Although we had struggled with a venue cancellation, our wedding ended you being a hit. Rachael and Tim were very attentive and made sure our reception space was set up quickly and correctly (the venue only gave them 30mins to do so). They even helped in moving a lagging wedding party along when they had over stayed their time in the ceremony space. They were great on being able to do all the things we couldn't because we live in Illinois. I can't thank Rachael and Tim enough for helping and giving us piece of mind for wedding.

Rachael's Custom Events's reply:

Hi, Jess! Thanks to you and Matt for having us along on your journey! It was a spectacular day, and we enjoyed every minute along the way!

Lydia J.

Married on 09/15/2018

Wedding Angels

Rachael and Tim Johnson were incredible!!! Aside from thoughtful and specific recommendations, they provided much needed encouragement throughout the planning process when we felt overwhelmed. You can FEEL how much they truly care about helping you to create the wedding day that reflects what's important to you as a couple. Their organization, attention to detail, and commitment to excellence and executing our vision was a tremendous stress reliever, which enabled us to be fully present and savor our rehearsal dinner and wedding: our day could not have been more perfect

Rachael's Custom Events's reply:

We loved being there for you and Aaron! It was such an amazing day and great journey. We know you will have a lifetime of happiness!

Katia

Married on 09/08/2018

At first, we were on the fence on hiring wedding planners because of the extra cost. However, we can confidently say that hiring Rachael and her husband Tim was one of the best decisions we have ever made! They were amazing and very professional wedding planners. They were timely on their responses to any questions we have and punctual whenever we would meet! Also, they pitched in some great ideas for our wedding and gave us some helpful advice on how to stay on our budget.

On our special day, Rachael and Tim worked together to make sure everything was on time and the event is running smoothly. They really went above and beyond what we asked them to do and they will make sure you too are well taken care of and would not have to worry about anything!

Rachael's Custom Events's reply:

Katia and Axl - we thank you for your kindness. We enjoyed your event and being on your wedding team! Thank you for trusting us.

Ben

Married on 08/04/2018

AMAZING!!! We had an absolutely phenomenal experience with Rachael & Tim. We worked with them for 6 months, planning our Vegas wedding remotely (we're from MN), and it was a blast! We're about the worst planners (and best procrastinators) and they made sure everything went off without a hitch! They made everything so easy on us. We even had our original venue (and caterer) cancel on us SEVENTEEN DAYS before our wedding, and Rachael had it figured out in less than 24 hours! Everything was beautiful and we did zero set-up or take-down. Tim was our DJ and the music was spot on! All we had to do was enjoy our day. We had the best day of our lives, and it's all thanks to Rachael and Tim. Seriously, can't recommend Rachael's Custom Events highly enough! Thank you both for going above and beyond for us. We'll never be able to thank you enough! #cheeseburgers ;)

Rachael's Custom Events's reply:

Ben - we had so much fun working with you and Echo. The pics of the cheeseburgers came out great - your reaction to my surprise was really rewarding for me. It was an honor to be part of your squad!

Eric

Married on 06/30/2018

Rachael and Tim were our wedding planners and they did an amazing job. We held a 4 day event in Eden, Utah. It was Thursday evening thru Sunday morning with 110 guests in attendance.

The entire weekend went amazingly smooth and we owe so much of that to Tim & Rachael. They brought a ton of decorations with them, they set up each venue throughout the weekend, took down each venue, organized all of the decorations and decor.

They came out and walked the venue with us prior to the event. They helped design the whole theme, the reception, center pieces, table set ups... They helped us find vendors.

They clearly have a ton of experience with weddings and thought of things we would have completely missed.

I would recommend them to anyone planning a wedding who needs someone in their corner.

Thank you so much Rachael and Tim. It was the wedding of our dreams and we never could have done it without you. You're the best!

Rachael's Custom Events's reply:

Eric - it was a great honor to have been a part of your wedding weekend. You and Josephine are a truly wonderful couple, and it has been a wonderful adventure!!

Adriana

Married on 06/09/2018

Rachael & Tim are beyond wonderful, and we really enjoyed working with them!

Through our many phone conversations before the wedding, we could tell that Rachael & Tim are very passionate about wedding planning. Chase and I thought we were well organized and thought through the details and logistics, but Rachael & Tim helped us think through and plan for so much more! We realized how much we did not consider and we were so happy that Rachael & Tim were helping us!

They were just overall fantastic and helped the wedding day go smoothly even with everything Mother Nature threw at us and unforeseen schedule changes. Our ceremony start time got pushed back, and Rachael & Tim handled it wonderfully; they kept us calm, planned ahead for the remaining day-of schedule, and got our schedule back on track without feeling rushed.

We would highly recommend Rachael & Tim to anyone planning a wedding! They are fantastic wedding planners and even better people!

Rachael's Custom Events's reply:

Adriana and Chase - WOW. You two are so in love and sweet. We had a great time with you. The vineyard was such an amazing backdrop - the whole day was breathtaking. We were honored to be there for you!

Georgia

Married on 05/30/2018

Rachael and Tim were amazing throughout our wedding planning. Rachael was so friendly and helpful giving us tips and info as we were planning from the uk. We hired wedding decorations separately and she meet us to collect everything some where that was good for us. We wouldn't of had a beautifully decorated room without them. Thank you so much

Rachael's Custom Events's reply:

Georgia - thank you so much! You had such a lovely intimate event. It was an honor to be a part of your destination wedding!
Are you interested?
Send a message