39 Reviews
Recommended by 99% of couples
Quality of service

4.9 out of 5 rating

Average response time

5 out of 5 rating

Professionalism

5 out of 5 rating

Value

5 out of 5 rating

Flexibility

5 out of 5 rating
5 User photos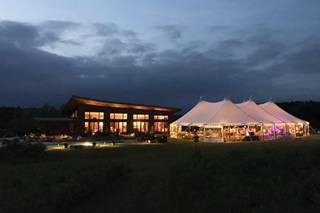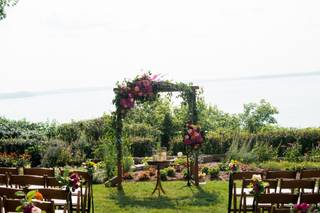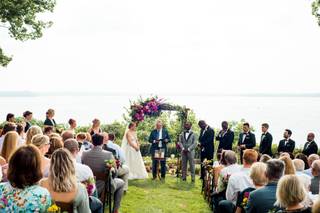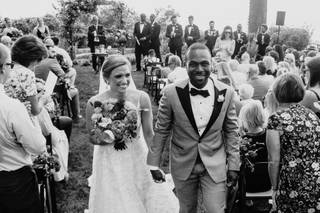 Spencer B.

Married on 08/08/2020

Unbelieveable Planner

Betsy was amazing in helping us plan our big day. We basically had to do it twice with a covid postponement and Betsy was with us through the whole 1-2 years of planning. She was on top of everything and handled the vendors really well. She stayed in touch making sure we were on top of everything we needed to be throughout the process. Her "day of" help was superb and she handled some curveballs of rain and storms really well and made it so we didn't have to worry about a thing on the big day. Overall an amazing planner who knows the area extremely well and will help make your day the one you will never forget.

Diana G.

Married on 06/28/2019

Happy with Piece of Cake's planning and execution

I could not be happier with the execution of my daughter's wedding and we could not have done it without Betsy! Her experience and advise ensured a smooth planning process. All the vendors that she recommended did an excellent job, the band was so much fun. She made the wedding day seem effortless. I would definitely use her services again. Thanks Betsy!

Aislinn

Married on 06/15/2019

You won't regret booking Piece of Cake Consulting!

We hired Betsy as our day of coordinator for our wedding at the Monona Terrace this past June and she was outstanding! From our first phone call with Betsy I knew she would be wonderful to have on the day of our wedding. Each phone call or email Betsy was personable, professional, and very helpful for keeping us on track and informed as to what questions we need to get answered. Each time we talked to her we felt less stressed about the whole planning process and keeping everything running smoothly the day of. Even though we had only hired her as our day of planner, she still offered and booked our rental chairs for us through Event Essentials and coordinated everything with them. The day of our wedding was absolutely perfect! She was our point of contact with our venue and if anything went wrong AT ALL during the day, my husband and I still to this day have no idea if it had happened. She was always there when we needed her and just seemed to know where to be when and how to keep us organized and sticking to our timeline perfectly. I would also recommend hiring Betsy to do take down at the end of the night. Not only did Betsy set up our venue space EXACTLY as I envisioned and asked her to, but she also took down our decorations and made sure to pack everything away so no one in either of our families had to worry about ending the evening cleaning up after the reception. Betsy went above and beyond for our wedding and honestly made our day perfect. – Thank you so much Betsy – we couldn't have done it without you!!


Are you interested?

Send a message

I've contacted Betsy to help with my niece's upcoming wedding and I have to say she is a book of knowledge when it comes to planning a wedding. She has already taken the stress out of the planning by setting up an timeline for us as well as giving us a list of venues and vendors that will help us stay within our budget. She pays attention to all of the little details to make sure we don't miss a thing. She has been available to answer any questions and is so much fun to work with!

Abby

Married on 08/11/2018

Betsy is the Best!

My husband and I got married this past August and couldn't have pulled it off without the help of Betsy. Even though we live out of state we were able to meet with Betsy in person as well as over the phone. After each meeting we were left feeling less stressed and knew we were on track, which is the best feeling to have when planning a wedding! Betsy was always very organized, provided great tips, vendor recommendations and was very bubbly and fun to work with. Finally when our wedding day arrived, everything went off without a hitch! Everything was on time, people were where they needed to be, flowers were transported, and the list could go on. As the Bride, I was worried about everything coming together and I can honestly say I am so happy with everything! I was able to enjoy our wedding day without having to run around like a mad women making sure everything was ready to go! Betsy was a godsend to have throughout the whole process and my husband and I recommend her to any couple looking for an organized, hands-on, delightful person to work with!

Piece of Cake Consulting's reply:

Abby, Thank you so much for the great review. I really appreciate you taking the time out to share your experience! I count myself lucky for customers like you. It was such a pleasure to work with you and your families. Cheers to a lifetime of love and happiness.

Josh

Married on 02/24/2018

Betsy was incredible for our entire wedding planning process. We went with the partial planning package, and it was well worth the cost. From helping us create a budget, answering all our questions (like do we need an open bar?), and her list of recommended vendors, her services were easily paid for with the money she helped us save. Betsy always kept our vision in mind for the wedding to help us create a day that was meaningful to us. She's extremely professional, always responds promptly to emails, texts and calls, and was flexible in scheduling meetings. She and her assistant helped set up, organize people, and kept tabs on all the vendors the day of, making it stress free for me and my partner. Overall, we can't recommend her highly enough!

Laura

Married on 09/23/2017

I found Piece of Cake Consulting LLC after doing a lot of research on wedding planners in Madison, WI area. She promptly responded to my request and setup our first meeting. After this I was completely happy with her professionalism and how organized she was. Her checklist and list of recommended vendors was extremely useful during the wedding planning/preparation. I really enjoyed the pre-wedding meetings we had, because she was full of great ideas that were within our budget. During the wedding, Betsy and her assistant were delightful. She picked up food for the bridesmaids, made sure that we were on time, worked on the decoration, in other words, she made my day stress-free. Also, during the reception, Betsy took a stroller my now husband''s niece and walked her in the room, so that my sister-in-law enjoyed her dinner. She went above and beyond even putting the decor away. I am so glad that I had her during my special day. Thank you so much for making my day so special!

Ann

Married on 08/05/2017

I worked with Betsy to plan my out-of-state wedding and she was invaluable. She had great suggestions for venues, caterers, photographers, musicians, etc, which I greatly appreciated since I didn't live in the city. I used a number of them and they were all excellent. I most appreciated her day-of support and keeping things organized and on-schedule with the rehearsal, wedding ceremony and dinner. She and her partner Terri didn't miss a beat and went above and beyond from start to finish. It was a pleasure working with them!

Katie

Married on 06/03/2017

Betsy and her team were an amazing help to me the week of the wedding, and on the day of! We reached out to her very late in the game as we realized that the day of was going to be a little more complicated, and we probably needed some professional hands on deck, and she was able to get up to speed and work with us in a very short amount of time. We had our reception for 220 people at a more complicated venue and had lots of vendors to work with, and the entire day was executed flawlessly. Betsy was able to handle a few last minute snags and ensured that I was able to relax and have fun on my big day. They were fun, easy to work with, professional, and kept everyone focused and calm. I could not have imagined our wedding coming together more perfectly! The best thing we did for the wedding was to make sure we had Betsy on board - it would not have been as big of a success without her.

Michelle

Married on 05/13/2017

If you want your wedding to be exactly what you want, with little stress, you need Betsy from Piece of Cake Consulting. Our wedding was exactly what we wanted, in no small part because of Betsy's hard work. From our first meeting, Betsy really listened to what we wanted in our wedding and inspired confidence that she could make it happen. We both liked Betsy's style – a nice balance of flexibility but also asking good questions about our ideas to make sure we had really thought things through. Betsy took it from ideas to reality. She provided recommendations and references for vendors, but was not pushy about it. She worked well with everyone involved. The week of the wedding, Betsy really took over, confirming (and re-confirming!) all of the details with the venue, vendors, etc. By the time the wedding came, everything was in place and it went so smoothly. (We suspect many thing were going on behind the scenes, but Betsy and her assistant took care of everything and we never saw any snags or issues.) Betsy is organized, detail-oriented and can take control when needed, but also super easy to work with and, not unimportantly, she made wedding planning actually low stress and fun! We HIGHLY recommend Piece of Cake.

Laura

Married on 10/22/2016

Betsy did a fantastic job of keeping everything organized the day of our wedding, and dealing with any last minute issues (I wasn't even aware of them, if something did come up). Additionally, her recommended vendors list made our search for vendors much easier. I highly recommend her!

Justin

Married on 10/01/2016

Betsy was AMAZING! She executed our wedding FLAWLESSLY, and even when we found out later that pieces got delayed unexpectedly, Betsy handled all issues with finesse and we didn't even notice any problems during the whole day! She is fantastic to work with, providing great advice along the way on etiquette and proper protocol, and assisting us with ideas wherever possible. Because of her, all our family + guests were able to have a great night free of responsibilities, and she efficiently completed all her duties early to make sure everything that needed to be done got accomplished. We will HIGHLY recommend her as someone to manage a wedding/large events, her professionalism and skill are unmatched. This is the ONLY wedding I have ever been a part of where EVERYTHING was ON TIME!!! This never happens at weddings!!! People still keep complimenting our wedding on how perfectly executed it was, and Betsy deserves all the credit!

Inthava

Married on 09/10/2016

Betsy is an amazing planner. It was so helpful to have her and her team to execute our special day.

Besty is organized, attentive to our questions and had great vendor recommendations. Planning a wedding can be stressful. She definitely saved my husband and I from a few disagreements. She's a great soundboard and is quick to respond.

She made our wedding run smoothly from contacting our vendors the week of the wedding, being the point of contact for the day to our many vendors, setting up table décor and end of the night teardown. At the end of the night we literally jumped on the bus home and didn't have to worry about a thing.

We are so glad we had Betsy. I would recommend her to anyone looking for a wedding planner.


Mary

Married on 09/04/2016

Betsy is very organized and great with follow up. She has excellent recommendations for vendors. We were from out of state so had to rely on her for all of the vendors. She kept our wedding running very smoothly. Very accommodating. You will be in good hands with her!

Paulina

Married on 09/06/2015

Betsy is a lifesaver. I'll start with saying that. After a previous wedding planner essentially dropped the ball, we were left with less than 2 months before our set wedding date with nothing having been done. Desperate, I sent several e-mails to numerous wedding planners in the area, seeing if any were available to plan a wedding in a short time frame. Within a few minutes of sending that e-mail, my phone rang. It was Betsy, who was moved by our story and motivated to pull off our dream wedding. When we met with her for the first time a few days later, she was full of energy and ideas, with a notebook already full of potential venues, vendors, etc. -- and everything based on our budget. We told her we needed a lot of hand holding due to our busy schedules, and she did not disappoint -- she kept on top of everything and communicated with us on a regular basis, getting us organized, setting timelines, and doing a million things that, if left to us, wouldn't get done.

The actual wedding day was amazing. Betsy orchestrated it like a pro. I don't think it could've been any better even if I had a year or more to plan the event. I keep recommending her left and right, and if I could give her 6 stars out of 5, I would.

Elizabeth

Married on 05/09/2015

My husband and I were very fortunate to have an entirely stress-free and very enjoyable wedding, and we feel we owe a good part of this to hiring Betsy as our wedding coordinator. As Chicago residents planning a wedding in Madison, she was incredibly helpful in finding us vendors in the Madison area that not only fit our budget but were tasteful and professional too. She was indispensable in giving us advice on wedding day details such as how much we should tip the various vendors and ways to trim our budget without sacrificing the overall look and feel of our day. She invested in our wedding with a level of care and attention to detail as if it were her own, and even created a cute sign for a table near the exit of our reception to let guests know that they could take flowers home with them. When I changed the location of our hair/makeup prep 2 days before the wedding, she made sure all our vendors knew about the change. When I had a last minute (day of, right after our ceremony) addition of a guest to our reception, Betsy made sure that guest had a seat and felt welcomed. Throughout the whole process, she was incredibly kind and fun to work with, and was very understanding of both my husband and I's hectic schedules. I would recommend Betsy to anyone planning a wedding--she is truly the definition of a lifesaver!

We hired Piece of Cake Consulting to provide day-of help with our recent wedding. We are so very happy we did! We were able to fully enjoy every moment of our wedding day, worry free. Betsy created an itinerary in advance to make sure that all bases were covered. This also helped tremendously by making sure that everyone in the wedding party knew where they needed to be. Betsy was also the perfect level of involved during the wedding, making sure everything was going smoothly and that everyone was happy, while not being at all intrusive. Before the wedding, Betsy made sure we had thought through everything we needed to (and pointed out many things that I would have never thought of on my own). She also gave great advice on vendors and budgeting. She was always available to answer any questions we had. I would absolutely recommend Piece of Cake Consulting!

Amy

Married on 08/16/2014

Betsy was so wonderful. I wish I had hired her sooner! She really has made this last month of my wedding less stressful. With the changes at my venue she stepped right in and assured me that all would be ok. I would recommend her highly! I know the day of the wedding will go smooth as well.

Len

Married on 08/02/2014

Betsy and her assistant were a worthy addition in streamlining the wedding day . My wife and I hired Piece of Cake Consulting for "on the day event" planning and coordination. So they were there making sure that everything went smoothly. Betsy contacted all our vendors ahead of time and became their point of reference for the wedding and assisted them in carrying out their roles throughout the day. This way both my wife and I could focus on what was most important. As a bonus Betsy was very willing to go above and beyond in order to fix unexpected problems when they arose. At the last minute she was able to run and buy two roses for the ceremony and disposable cameras for the reception that we completely overlooked. She also graciously offered to help set up our table centerpieces, and she did an amazing job at that. Betsy was always very caring in her service and frequently checked back with my wife and I to see how we were doing and if we needed anything. A must if you are like us and don't eat or drink much due to nerves. I really admired her for her work, especially when she stayed behind late after the reception had ended and helped put away the reception hall and decorations.

I would absolutely recommend Piece of Cake Consulting.
Thank you for all you've done.You were great.

Betsy was seriously fantastic to work with! She was so flexible and really understood what we wanted in our wedding. She made it happen!

Anna

Married on 05/25/2014

Betsy was the most incredible wedding planner ever! I cannot say enough good things about her! She made my day a dream. She not only took care of every little detail for me but she gave me suggestions on all my vendors and I couldn't have been more happy with how they turned out either! She was very reasonably priced for all the amazing services that she provides. It truly was a hastle free planning process and especially wedding day for me, because of Betsy. I could go on and on for days about how amazing Piece of Cake Consulting is. I live out of state and Betsy made planning from SC a breeze. I would recommend her to anyone looking for a wedding planner to help you make your dreams come true :)

Sally

Married on 05/25/2014

Betsy provide excellent service for my daughter's wedding. My daughter lives in South Carolina and the wedding was in Madison and Betsy provided that "extra hand" in ensuring all the vendors were contacted. She took much stress off from my daughter to ensure her wedding day was perfect. She also suggested many of the vendors that all turned out to be fantastic.

Brooke

Married on 05/10/2014

Betsy did an incredible job with our wedding. She kept everything in line, but could read me enough to know when to push things back and move them forward during the day. She handled everything that day (and so much random stuff the days afterwards while I was on my honeymoon!) with ease and grace. I gave her an idea of what I was looking for and she transformed my venue in to my dream wedding.

My husband tells everyone that the best thing we did for our wedding was get Betsy. And my family all says in passing that "I wish I had a Betsy" - these are for things not wedding-related, they just all loved her and her ability to get things done! We love her!

Hiring a wedding day coordinator was the best decision we made. Besty was so professional and organized, she went above and beyond her duties for our wedding. We really had the perfect day and it couldn't have went smoother, thanks to Betsy. She kept everything on time and was able to take care of any problems that arose. She even helped cut and serve our cake. She also packed all of our stuff up at the end of the night so we could spend more time with our family and friends. She really was awesome and I would recommend her to anyone.

The Evelers 9.13.13

Jillian

Married on 08/24/2013

Betsy was essential on the wedding day and took all the stress of coordinating between vendors off of our shoulders.
Are you interested?
Send a message