Reviews
5.0 out of 5 rating
Quality of service

5 out of 5 rating

Average response time

5 out of 5 rating

Professionalism

5 out of 5 rating

Value

5 out of 5 rating

Flexibility

5 out of 5 rating
100%
Recommended by couples
98 User photos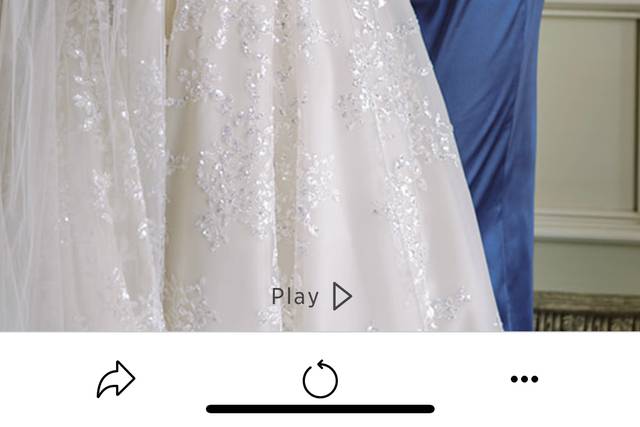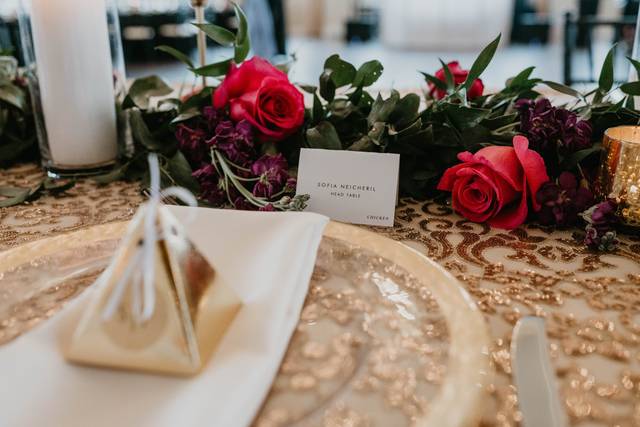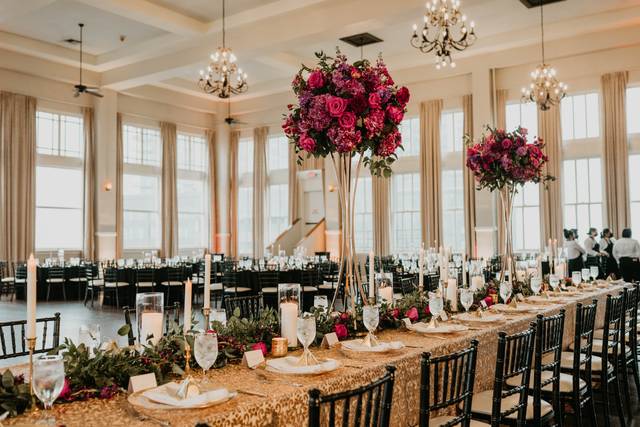 + 94

photos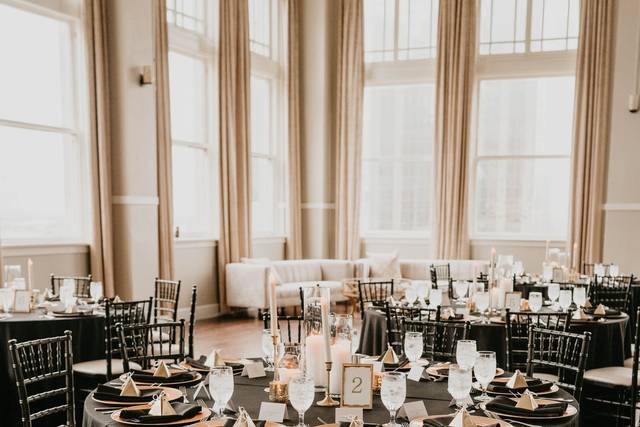 Donna C.

Married on 09/12/2022

Outstanding Service

When I reflect back on my daughters wedding, one of the best decisions I made was to hire MK Event Planners. Hannah and Annie were professional, responsive, worked diligently to make sure the wedding was perfect in every way. My daughter and son-in-law chose to get married at their home and there were so many logistics that had to take place. Annie took over and made all of the decisions seamless and without stress. Hannah and Annie worked so hard the weekend of the wedding to make sure everyting was perfect. I highly recommend MK.

Mona L.

Married on 05/20/2022

I could not have had the problem free day with out Hannah.

Hannah Here's owner of MK Event Boutique was recommended to me by a friend who had used Hannah. Everything she told me about Hannah I found to be absolutely true. She was such a blessing to work with! She captures your vision, and is detail oriented. Hannah came to my rescue just a little over 60 days left to pull our wedding together after our venue Planner failed us. Hannah came in and saved us on so many levels most of all calmed us by giving us direction and confidence that she could step in at this late date and take over. She totally was able to see the picture of not only what we wanted but also captured the essence an atmosphere we wanted for wedding day. As mother of the bride I wanted to be able to focus on that day and my daughter and not deal with any problems that can come up on days like this. Hannah gave me that freedom!! There are no words to thank her for taking us as clients with barely 60 days left!!! She was a godsend!

Sofia N.

Married on 02/26/2022

The most beautiful day!

We are coming up on our 6 month-iversary and I wanted to share a small taste of the best day of our lives, perfectly executed thanks to Hannah and the MK team. I was so relieved not to have to worry about anything during the day of our wedding, and even more pleased that our parents didn't have to lift a finger. Hannah helped to make so many different ideas come to life and expertly wove my Indian cultural elements into our fusion wedding. Everything was expertly organized and perfectly timed. Our families and wedding party were impressed by the minute by minute timeline Hannah created for everyone. Six months later, our guests are still talking about how our wedding was the most beautiful, warm, and "love-filled" event they have ever attended, and we agree! My husband and I felt so well taken care of and we couldn't have picked a better planning team. Thank you Hannah!

+ 17

photos

Are you interested?

Send a message

Kim T.

Married on 02/19/2022

Surrounded with love and dedicated support

Hannah and her team helped us celebrate our daughter BIG! We felt blessed by our 'teams' that surrounded us in general and then the ones that came in to surround us during this season. The seamless support of both groups of teams coming together to bless our bride and groom and our families made our hearts swell. Each member of Hannah's team contributed heartfelt measures to ensure a joyous celebration! Hannah even helped our girl get down the aisle with some steady breathing and encouragement! :) We couldn't have done it without her and I literally didn't lift a finger all night! It felt like a WHOLE room of loved ones equally invested to share the love!

Bailey B.

Married on 01/08/2022

Great Experience

As the MOB who was paying for the wedding, I wanted to "do it all" myself. My daughter convinced me to do a Day-of-plus service. I am so grateful that she did! Annie was fabulous with her suggestions, recommendations, and (most importantly!) coordination! Thanks to Annie, my daughter's big day went off without a hitch! Could not be happier - HIGHLY recommend!

Adam P.

Married on 11/13/2021

Absolutely stunning.

It's been a little over a month since the wedding and I haven't been able to stop thinking about that day. Hannah and her team at MK Event Boutique definitely understood the assignment. As cliche´ as this Tik Tok reference may be, it truly defines the art of wedding planning and the attention to detail that was brilliantly curated throughout the day. Looking back on when we first started planning, we gave Hannah an obscure idea of what we envisioned our wedding day to look like. A year later, that vision became a reality. From start to finish, I was blown away. Hannah and her team made the entire process seamless and really helped ease my anxieties throughout the process. From what I was told, the week leading up to your wedding can be a nightmare - Hannah made sure I didn't have to lift a finger that week. On the day of the wedding, the team made sure that my Husband and I were able to cherish and enjoy the little moments. To the team at MK Event Boutique, there are no words to describe how wonderful you all are; I cannot begin to thank you enough for what you did for us.

With Love,
Adam Phillips

+ 10

photos

Erich K.

Married on 07/03/2021

Amazing and very organized and attention to detail is flawless!

We have used Hannah and the MKEventBoutique team to do both daughters weddings and we couldn't have done it without their organizational perfect efforts! Their suggestions of vendors and ideas was very helpful during the planning process. It also makes it extremely convenient that they do paper products as well because they were able to do all of invitations, weekend items, and day of signage. On the day of the wedding Hannah literally made the day perfect. She was beyond detailed with her timeline of events and vendor detail. I didn't have to do a thing and everything was done to perfection. I was able to enjoy the day because I knew Hannah had the whole day organized. Both weddings were absolutely beautiful and people raved about everything. I can't recommend MKEventBoutique enough. They are not only amazing at their job but very kind, creative, and trustworthy. Hannah made my daughter's April wedding so perfect that we were sad when it was over!

Bryan B.

Married on 05/22/2021

Experience of a lifetime!

We could not be more pleased.
As parents of the groom we were not the direct planners of Andrea and Nick's event.
However, the event was flawless from our perspective. The MK team was always available, timing was well planned and timeline was adhered to.
All of the vendors were wonderful and did an outstanding job. The flowers / florist were amazing. Catering staff and photographers were great.
Overall a fantastic experience. We are very pleased.


Cheylee

Married on 04/24/2021

Best DFW wedding planner team!

Hannah was amazing to us. We planned a wedding during the height of the pandemic when many unknowns were happening. Hannah kept in communication with us and vendors through the whole year of planning. She helped me find the best vendors to fit my wedding dreams. She reassured me during the planning process and took a lot of the stress off my shoulders. We used MK for wedding planning, save the dates, invitations, stationery at the wedding, and thank you cards. We were not disappointed with any of the services, everything turned out beautiful. Annie helped us design everything and did an amazing job. On wedding day, Hannah made my vision come to life. Everything went smooth and we had an amazing day that was stress free for both families. MK will listen to you and help you create your dream wedding. They are a one stop shop and can help you with everything you will need. Hannah is a talented and passionate wedding planner with an amazing team around her. I highly recommend using them for your wedding day dreams!

Kc Weigel

Married on 04/24/2021

Excellent ~ 5 STAR!

Hannah was my Life Line from Naples Florida to Southlake Texas! The 72 hours before the wedding was proof in the pudding...she delivered an uneventful EVENT that was perfection! A marker in all our lives ❤️

Emily K.

Married on 04/17/2021

Highly recommend!!

MK Event Boutique truly made my dream wedding come true. Hannah and Annie worked with us to ensure that every detail was perfect. They met with me several times to make sure that they understood my style, vision, colors, etc. They were organized, meticulous, and thoughtful with all of their suggestions. They made sure that I did not have to worry about a thing on my wedding day. I trusted them completely and they made sure everything flowed beautifully. Like I said before, they are the reason my dream wedding became a reality and I am so thankful for all of their hard work! :)

Craig K.

Married on 03/27/2021

Incredible

We got in a bind planning the wedding during COVID, and then the winter snow storm knocking out our venue 1 month before our wedding day. So thankful we had Annie, our wedding planner, who saved the day with amazing alternatives and made the whole weekend better than we ever could have imagined! So thankful we had Annie and MK events looking out for us!

Christina W.

Married on 02/27/2021

Don't hesitate to book with MK!

You truly NEVER know what life will throw your way, and when planning a day as big as your wedding. You need a planner like Annie or Hannah on your side!

When I first talked to Hannah in early 2020 and booked our month of planning package, we had no way of predicting the pandemic that would all take place during the planning process and the once-in-a-lifetime snowstorm that would hit Texas the weekend of our wedding.

We are forever grateful that we had Annie on our side as our month of planner. From the first meeting, she was a champion for us and our vision coming to life on our big day. Despite all of the challenges, our day went off without a hitch. The peace of mind having her on our side was invaluable and truly allowed us to be present and have such vivid and treasured memories of our big day.

The past year and a half are a true testament to how quickly everything can become uncertain. Having a planner is a true necessity and choosing MK is an investment you will forever value!

The N.

Married on 01/10/2021

Venue Review

Hannah has coordinated multiple weddings here at The Nest and always bring her A game! She is very professional, easy to work with, and is a wealth of knowledge to any couple looking to get married! If your in need of a coordinator + stationery artist, Hannah with MK Events Boutique is your gal! We love working with her, and would recommend her to anyone looking to get married who needs additional help tying all the details together!

Meg P.

Married on 12/12/2020

MK event boutique is the best!!

We loved working with MK Events from start to finish. In this crazy time with the pandemic, it was even more important to have them by our side. I can't imagine having to navigate without them. Annie was one step ahead on every aspect of the planning and executing! My daughter's wedding was perfect thanks to MK Events and all the vendors she recommended! We also used MK for the invitations and wedding day extras and they were beautiful. The detail put into making our event special was evident in every little thing right down to the customized hand sanitizers!! I will be using them for my other two daughters weddings someday!!

Mary J.

Married on 11/28/2020

Best day ever!

Working with Annie was a dream! She took my vision and brought it to life and made sure every detail was perfect. I am so thankful for her and her team! I cannot recommend MK Event Boutique enough.

Maddie B.

Married on 11/27/2020

So easy to work with!

MK Event Boutique was so great to work with! Hannah handled our month of planning and was very easy to work with and on top of every detail. She is extremely helpful when it comes to the little details that you may not think about. She's very responsive and easy to get ahold of if you have any questions or concerns. She made sure our wedding day was perfect and everything went smoothly. She definitely eliminated any stress leading up to the wedding and the day of! We love Hannah and highly recommend MK for your planning needs!

Amanda K.

Married on 11/21/2020

The best wedding planner in DFW!

I don't think I could have had a better experience with MK Event Boutique. Annie was our full service wedding planner and she was absolutely amazing. From helping select wedding vendors that fit within my budget (that she helped create) to helping calm me down during wedding planning freak outs... she really did it all! She was extremely prepared for every vendor meeting and was always patient, kind, and professional. Annie made herself available via text, phone call, and email which was very convenient. I felt like I was her only client!

If any issues arouse on the wedding day, I still don't know about them! I felt so relaxed on the day of the wedding knowing that Annie and Hannah were taking care of things behind the scenes. I can't recommend their services enough!

Taylor

Married on 11/21/2020

Annie was truly a lifesaver while planning our wedding! Annie (and all of MK) was extremely organized, detailed, responsive and creative. She was so helpful with every question I had. Every time we came across a "situation", Annie knew the solution! My husband and I are so greatful we found Annie, she made our wedding day perfect!

Jessica

Married on 10/03/2020

The Perfect Wedding with MK Event Boutique!

We used MK Event Boutique to help plan and execute our October 2020 wedding. MK was with us every step of the way through all of the changes and unknowns that came with planning a wedding during a pandemic. Despite the craziness, MK helped us have as stress-free, joyful, and easy planning experience possible. They were extremely responsive, prompt, professional, and kind. They listened to all of our wedding dreams and desires and helped make them happen within our budget. Huge shout out to Annie Edgar for all of her help and support this past year, and for making our wedding truly the most perfect and best day of our lives!

Brendan F.

Married on 10/02/2020

fantastic job with our backyard wedding

Like a lot of people trying to get married in 2020, we had to alter our plans. When our destination wedding plan couldn't happen, Hannah helped us go through plan B and then finally plan C in Dallas. We ended up doing a small, but awesome backyard wedding that truly exceeded our expectations. Stress free. Fun. And in the end, exactly what we wanted. Highly recommend.

Luke G.

Married on 08/12/2020

Love MK Event Boutique!!

Hannah and her team at MK Event Boutique are seriously the best when it comes to planning your wedding day! Everything was seamless and smooth from the beginning of the planning stage to the end of your wedding day. They are extremely fun and easy to work with and everything worked out just as my wife and I intended it to be! Would highly recommend them to anyone that's looking for an exceptional team that truly cares and would do anything for their couples! Love them and my wife and I are so grateful for them!

Jana E.

Married on 07/31/2020

Mk event boutique

I cannot say enough about Annie with MK event boutique. We had to cancel my daughter's wedding 2 weeks prior due to COVID and reschedule the whole thing for 4 months later. Annie took care of everything with all of the vendors and keeping us updated. I live out of town and having such a well organized event planner let me really enjoy the planning I did with my daughter. Plus my daughter and I had a lot of fun with Annie in the process. Thank you Annie and Hannah. I cannot recommend these two ladies enough. ❤️

Alyssa M.

Married on 07/31/2020

Pandemic Wedding

Putting a wedding planner in our budget was easily one of the best decisions we made! Annie and MK Event made the entire process a lot easier and far less stressful. Annie kept us on track during the entire planning process as well as the day of. Even when the pandemic hit and we had to postpone, Annie jumped in and contacted all of our vendors to confirm availability for the new date. My mom was able to enjoy the day of the wedding with me because all of the behind the scene details were taken care of. I can't recommend MK Event enough for your wedding planning needs!

Shari N.

Married on 05/01/2020

Highly Organized Wedding Planner!

I would highly recommend Hannah and her team to plan and execute your next wedding. Hannah was professional, organized, detail oriented and flawlessly made my daughters wedding day the BEST DAY EVER! I so appreciated her holding my hand during the whole process and allowing me to enjoy the wedding day to the fullest. I never worried about a thing. Hannah was in all the details, even packing the get away car with food and drinks as well as packing up my car at the end of the night. Want a stress free wedding? Then book MK! You won't be disappointed!
Are you interested?
Send a message