Reviews
5.0 out of 5 rating
Quality of service

5 out of 5 rating

Average response time

5 out of 5 rating

Professionalism

5 out of 5 rating

Value

5 out of 5 rating

Flexibility

5 out of 5 rating
100%
Recommended by couples
13 User photos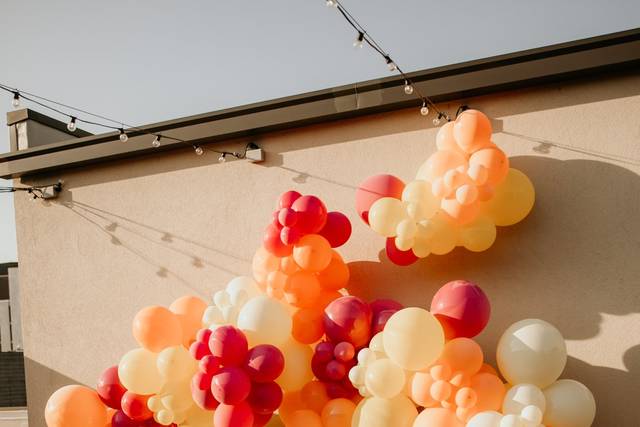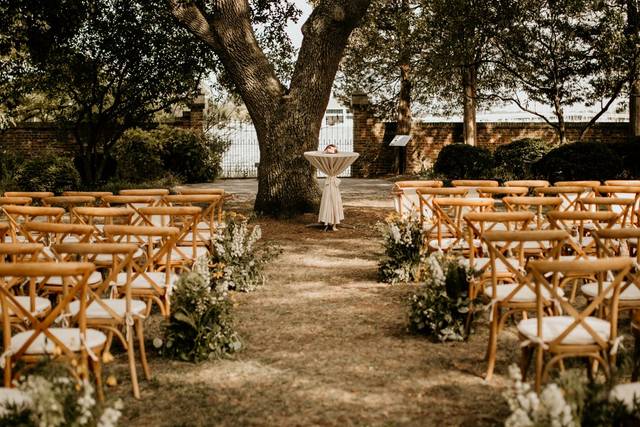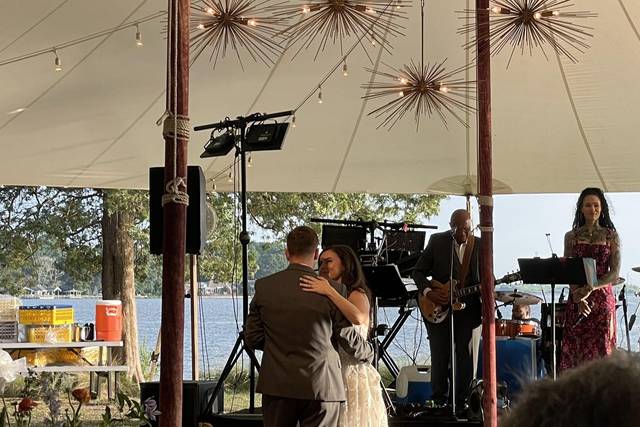 + 9

photos
Xyrene C.

Married on 10/14/2023

Maep is amazing. Best decision

I could talk for hours about Michelle and her team! This past October my now husband and I had the opportunity to work with her for our Chrysler Museum Wedding. We all know how stressful wedding planning can be and throw in moving across country not once but 3 times, Michelle was a life savior. She has an amazing list of vendors and was so easy to get in touch with whenever I had a question or just needed someone to remind me to slow things down and get off pinterest. Planning felt like breeze with her professionalism and organization. Day-of Michelle was AMAZING! As a couple we genuinely felt taken care. Michelle and I were able to share a sweet moment as she was ushering me over to my parents to walk down the aisle, it's honestly a moment I'll remember because I could feel how genuinely happy she was for me and with all the planning her and I did together. It really speaks volumes for how much Michelle cares about her clients. During our reception she never let any stress come our way, constantly checking up on us, making sure we were fed and really helping everything move smoothly making sure we kept with our timeline. We were able to have the dreamiest day because of Michelle and her team and I cannot even begin to thank them enough for all they did.

Megan M.

Married on 08/27/2023

Wedding+Welcome Party+Rehearsal Dinner Planner!

Choosing MAEP was the BEST wedding decision we made! Michelle was incredible to work with. Her positive and calm attitude were extremely helpful when things got stressful. She is extremely organized, full of great ideas, and so so so helpful!! She planned our rehearsal dinner, welcome party, and wedding over the course of 8 short months and everything was perfect! I HIGHLY recommend MAEP!!

Anna

Married on 12/10/2022

Amazing Planner

We absolutely love working with Michelle and her team. She did such an excellent job and made sure our big day went smoothly and stress free. We're so thankful for her and her team and we definitely recommend her. Like what people say.. "you get what you pay for." We love you Michelle! :)

Are you interested?

Send a message

Megan A.

Married on 10/22/2022

MAEP is the best!!!

Michelle is the sweetest lady in the whole world! She was a huge help in making our wedding day absolutely perfect. She definitely knows what she's doing when it comes to weddings! She took so much stress off of the whole planning process and made everything run smoothly on our big day. 10/10 would recommend MAEP to anyone looking to hire a wedding planner!

+ 3

photos

John P.

Married on 06/11/2022

Absolutely amazing!

You get more than your money's worth using Michelle Amarillo. She is well organized, attentive, and detail oriented. Michelle did an excellent job of incorporating various aspects that my wife and I wanted included in our wedding day. She has the foresight to handle any obstacle before it becomes a big problem. She became a confidant and close friend to my wife and me during the entire process (including two years of COVID delays). Michelle's services are invaluable and will make any event exponentially better.

Dale L.

Married on 04/23/2022

Michelle is more than a planner.

There quite literally aren't enough words to describe how wonderful Michelle is. After our engagement, we knew we needed a planner. We looked around, and saw that one of my friends had used Michelle's services for her own wedding years ago. From the start, we were hooked on her work.

Over the last two years, Michelle gone from "wedding planner" to "family friend." Look, I'm sure a lot of people feel that way about their planner. I'm sure a lot of planners form bonds with their clients. We truly feel that the roots of our bond with Michelle extend far beyond simple "business partners." She went above and beyond to make us feel at ease with wedding planning. Organized, efficient, communicative, loving...the list goes on and on and on.

So when I looked to Michelle on our wedding day, and even up until the very last second of our celebration as we drove away from her, I felt choked up. We didn't want this to be "it."

The fact of the matter is that we love Michelle, and we can't put into words how much we appreciate her friendship and guidance over the last two years. She made our day possible, and she'll go to the ends of the earth to do the same for you.

Erin W.

Married on 10/09/2021

Absolutely the best!

When we started planning the wedding we knew immediately we wanted someone to help guide us and take the stress off our plate and really help execute our vision and boy, oh boy did Michelle and her team do that and beyond!!! Michelle guided us through a 1-year covid delay, negotiated vendor contracts, and took a lot of crazy texts from us like a champ!! Looking back on our wedding we have said many times we would not have changed 1 single thing and we both agree Michelle is the reason behind that. There wasn't ONE thing that didn't go smoothly and I wasn't worried about anything. Michelle is forever our go-to for our future events and we cannot suggest her enough!

Jack P.

Married on 10/02/2021

The BEST Wedding Planner Possible

Michelle Amarillo Event Planning was the BEST option for our wedding. She was responsive and active when it came to our wedding and answered questions, no matter how silly or numerous, with gusto and attentiveness that we needed. She handled everything we needed and then some. Michelle is very personable and her energy is contagious. Our day was made better by her attention to detail, determination, and willingness to listen. We would HIGHLY recommend Michelle for any event.

Robert R.

Married on 09/11/2021

The perfect planner

Michelle was absolute the MVP of the whole wedding planning and execution experience. The amount of work, care, and effort she and her team puts into your event is immense and makes you feel like they truly care. She has literally become family to my wife and I. We would never want to do an event without her assistance.

Brittany H.

Married on 09/04/2021

Amazing, amazing, amazing!

Can't recommend Michelle highly enough! She made sure that our day went so smoothly. And we were actually able to eat our food! She and her team handled everything so beautifully, from setting up the decorations to making sure our vendors were able to arrive and set up in time. Michelle handled all of the millions of little details and last minute decisions that no bride wants to deal with the day of!

Reba F.

Married on 03/06/2021

MAEP exceeded all of my expectations!

Michelle is someone that you're going to want to have on your team. She is so committed to making sure that your most special day is about you, your wants and your needs. Truthfully, my groom and I would have been lost without her guidance, her patience, her ears to listen to our concerns and her words of encouragement to get us to the big day. She really is the best! As a Covid-19 bride who was very particular about details, my journey to the alter was very stressful. Yet, even with all the uncertainties, Michelle was ALWAYS positive and reassuring. She was available for us when needed and is extremely professional, but most importantly she is a joy to be around. Our wedding was so much more than I could have ever imagined, and I know that is because I chose Michelle as our planner. We will always be grateful to her for helping us make our wedding day everything that we dreamed of.

Melinda S.

Married on 07/25/2020

Amazing!!!!

Michelle was a pleasure to work with. She always made sure I was on track with my wedding planning. I had trouble with searching for vendors but she was quick to make great referrals to me. She made sure that my wedding went as smooth as possible. Such a positive vibe! I would highly recommend her if you're planning a wedding in the 757!

Jessica

Married on 05/25/2019

Would recommend over and over and over again

I feel like my husband should be writing this review. In the early stages of planning, I talked him into hiring someone to help us as we were doing planning from thousands of miles away with little ability to get back to VB. He complained the entire planning process about why I would want to hire someone.

Then the weekend of the wedding came. And he definitely changed his tune. He said, and I quote, "This was the best investment we could have ever made."

Michelle is a doll. She comes with so much experience and made the weekend so painless. She was so easy to work with in addition to being open and available to my husband and our families. Planning from Hawaii was not easy in the sense of planning as we had to heavily rely on our family and friends to be our eyes and accept numerous packages of decorations and other items. Michelle helped us keep track of these, accepted some of the packages, and was always willing to lend an ear to my conundrums. I had an idea of what I wanted the decor to look like, but when i walked into the venue, it was so much better than I imagined. Nick and I were able to enjoy the day because Michelle took all our planning worries away. Our families raved about how kind and responsive she was and went as far as to say she seemed to just fit in to our family.

Again, if you are on the fence about hiring a planner, please invest in having the peace of mind throughout the process and the ability to ENJOY your big day. And if your husbands/fiances have any concerns, just reference my hubs. :) Thank you, Michelle!!

Karen R.

Married on 05/04/2019

Perfect Wedding Planner for our PERFECT day!

From the moment we met Michelle, we felt an amazing vibe with her and knew that she was a great fit for us. We just meshed really well with her. She always had such a positive attitude and was very accommodating. Whenever we needed anything, she was there to provide her input/feedback or just an honest opinion. And she did an amazing job with helping us figure out those last minute details. She made sure we didn't stress and that everything was taken care of every step of the way. Thank you , Michelle, for making sure our wedding day was perfect in every way possible! We were honored that we were your FIRST wedding of the season/year! :-D

Shannon M.

Married on 11/03/2018

Best Planner ever!!!

Michelle is AMAZING!!!!! By nature I am a worry wart. I get anxiety and stress about everything so I was worried that I would be so stressed with all the details for the big day that I wouldn't be able to enjoy my wedding. With Michelle as my wedding planner that wasn't the case she took care of finalizing all the details and dealing with my vendors and completely took all the stress off me. My day was perfect and amazing thanks to all the hard work Michelle did. She was always very flexible and was quick to respond to all my texts, calls, and emails. As an added bonus Michelle isn't just great at her job, she is also a genuinely awesome person and I always had a fun time working with her .

Kathleen M.

Married on 08/25/2018

The Glue That Held It All Together

Michelle didn't know this, but what ended up becoming a dream wedding for us came after some logistical roadblocks and a severe car crash. My husband and I rebuilt our wedding vision in a completely different geographic location (Hampton Roads), after taking a deep breath, and found that we also needed a wedding coordinator, and quickly. I found Michelle on Google, and I was attracted to her clean, crisp marketing aesthetic and friendly vibe. She did not disappoint, either first on the phone or later in person. She is genuinely friendly and supportive of even a very indecisive bride.

While we had already made some of the big decisions when we met her, Michelle filled in the blanks with tried-and-true suggestions (shout-out to Tara Liebeck Photography, Gather floral, and Bella's Custom Cakes), which also came in at great quality and price-points. Her e-mail reminders and ample opportunities for communication kept my head on straight.

I truly understand that Michelle believes in love and in seeing a dream unfold. On the wedding day, she whisked herself in and out of my field-of-view, with cues, treats, and last-minute touches to the day. I am grateful for Michelle's services and genuine nature. It really was a beautiful day. Thanks, Michelle.

Maryann

Married on 06/02/2018

We used Michelle for partial planning services and day of coordination and she was a lifesaver. At the time of connecting with Michelle, we had already booked our venue which included catering and our photographer. So while I thought I was in good shape having already had a good portion of my planning organized, I didn't appreciate just how much I would need to relay on Michelle in the final stretch to our wedding. Our venue and their event team were really unorganized and difficult to work with but thankfully Michelle mediated, organized, and seamlessly made sure our wedding went off without a hitch. When we had unpredictable weather, Michelle facilitated setting up the outdoor ceremony we dreamed of literally 15 minutes before go time. She is as lovely as can be and we were so grateful for her presence. My only regret was that we did not book her for full planning services!

Richelle

Married on 10/27/2017

I have always loved Michelle's work with past weddings and I told my fiancé if we ever needed to hire a wedding planner for a big day then it would have to be Michelle. We started planning by ourselves with the help of our family until life events caught up to us and we realized that the time was now to get in touch with Michelle. We had a vision for what our day would be like and working with Michelle to make it come true had been an absolute joy! By the end of our wedding planning journey, out of all the stressful not so fun moments Michelle brought such a positive light and was there for us every step of the way. She not only made everything easier with keeping us track with to do lists, she helped with ideas, day of obstacles and communicating with vendors when I didn't know the answers. She was my shoulder to cry on when I had a wedding dress emergency, I don't know how much I can thank her for being there for me. Our wedding day was everything we wanted it to be and so much more. We wouldn't be able to experience such a magical night with out Michelle.

Leigh A.

Married on 10/08/2017

Michelle was recommended by a few of our friends and I definitely understand why. As soon as my husband and I had our first meeting with Michelle, I knew we found our planner. I saw how much hard work she put into all the planning and it definitely showed on our big day. She was there every step of the way. I can't thank her enough for all she's done for us!

Abigail

Married on 05/13/2017

I think I could plan a wedding for myself, but when you add everything else in life - I doubt I could do it without losing my sanity. That's what Michelle is... peace of mind to say the least. We picked Michelle since some of the best weddings we've been to were coordinated by her. Finally, it was our turn to have her!

My husband and I both have busy jobs and it doesn't help that I work crazy hours as a health professional. Michelle is very accommodating to meet with us to the point that when our schedules weren't matching to meet in person, we met by video conference. Michelle is also very flexible in helping a couple find what they want. I say this because I had a vision in how I wanted my flowers to look, but the initial quote at one florist had me worried that it wouldn't happen. Instead, Michelle gave us options on what we would be comfortable with and it turned out even better than I could have imagined.

I also love how organized Michelle is. There is this awesome master google doc she makes that keeps everything in one place for both my husband and I to see. I also love that she keeps all our contracts and details in one spot to easily reference. Other than organization, Michelle helps couples see the big picture. It's easy to get lost in the details, especially when my husband can be nit picky as a graphic designer. If ever there was a debate about design or protocol, Michelle would be the verdict on what was right.

What I value the most about Michelle is that she really becomes your family throughout the process. There were some issues that came up and Michelle would be the one that handled it so we would not have to worry. She was always our advocate throughout the process whether if a vendor was running behind or just keeping us in line for our budget. I am truly going to miss all the time we got to spend with her!

Laura

Married on 10/22/2016

I cannot say enough about Michelle! She is one of the best people I've met and she was an AMAZING planner. I felt so comfortable on our wedding day knowing she was there. I knew with her there it would be perfect, and it really was! Leading up to the wedding, she met with us maybe 3 or 4 times which meant she had to travel each time. I cannot say how much I appreciate that! She was so helpful each time we met at the venue and then followed up after with what we needed to do next. She was so responsive each time I had a question! She was a perfect match for our big day!!!! I HIGHLY recommend you contact her for you big day!!!!!!!!

Chaz

Married on 09/10/2016

We got married in Sandbridge and had to plan our wedding remotely from our home in Chicago. Michelle was a HUGE help throughout the process. She was very amenable to evening calls so we had time to get home from work and call her from our Central Time Zone. She visited our wedding venue numerous times to take photos and measurements when we needed. We knew we could count on her to respond thoughtfully and promptly to any of our inquiries. To top it all off she was a wonderful person to work with and it was a joy getting to know her.

Although we only hired her as a partial planner Michelle continually checked in on us as our wedding date grew closer to make sure we were on track. We had a lot of last minute requests and a number of DIY decor projects and Michelle did a great job keeping everything organized. She kept us on our timeline and we even arranged for her assistant to pick up a large order of Taco Bell for a late night snack. I can honestly say the wedding day went perfectly and if there was a problem we had no idea. We were able to relax and focus on getting married without having to worry about a thing.

Karen

Married on 08/27/2016

Michelle Amarillo Event Planning was absolutely fantastic! From the first time we talked, until days after the wedding, Michelle was super helpful. Even when she was on maternity leave, she was still communicating with me. Everything went so smoothly the day of the wedding (: I would highly highly recommend MAEP for any event!

Michelle

Married on 06/16/2016

Michelle was amazing! I had looked all over for same day wedding planners and I did not really get a good vibe from any of them that told me they were the one. As soon as I talked to Michelle though, I knew she was it. Not only was Michelle on point when talking to her but she is a partial wedding planner rather than a same day planner which meant she was so much more involved throughout the whole process. Usually in everyday life, I consider myself pretty organized and a planner but not when it comes to planning your own wedding. There are just so many vendors with different payment dates, trying to coordinate the vendors together and filling out all of their questionaires. I really didn't know up from down. That is where Michelle really excelled. She was organized, gave good advice and got things done. You would mention something in conversation throughout the planning and it would be on her list of don't fogets before the wedding. Which by that time I you are like "oh yea I forgot about that." She really listens to what you want and makes sure it happens. If you hadn't talked to a vendor about something, Michelle did it for you so your to do list got smaller. Which is nice because then when your family and friends get into town you can just enjoy their company. Rather than still having to run errands or make phone calls. I know our wedding definitely wouldn't have run as smoothly if it wasn't for Michelle. She is worth her weight in gold and more! Thank you Michelle for an amazing wedding!!

Hiring Michelle was one of the best decisions I made in my wedding planning process--she was the first and last day of planner I spoke with because she just RADIATES competency. Michelle has the rare quality of being able to tell people what to do--aka, boss people around--without seeming rude or condescending. My family and vendors all loved her. She was kind, patient, responsive, and flexible. I didn't have to think about a thing on the day; she handled it all. Oh, and she was seven months pregnant at the time!! Just an amazing and hard working woman.
Are you interested?
Send a message