27 Reviews
Recommended by 100% of couples
Quality of service

5 out of 5 rating

Average response time

5 out of 5 rating

Professionalism

5 out of 5 rating

Value

5 out of 5 rating

Flexibility

5 out of 5 rating
17 User photos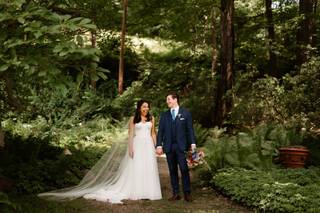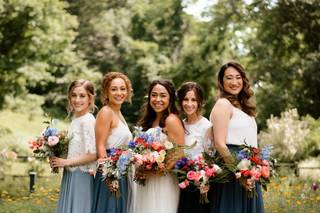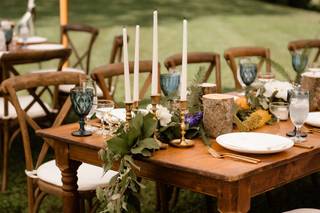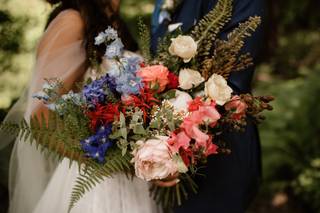 + 13

photos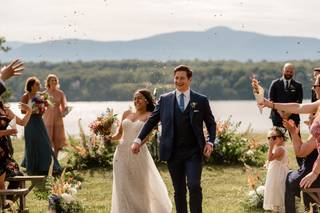 Rebekah R.

Married on 06/25/2021

The Only Choice

Covid Bride here! I can honestly say I wouldn't have made it through this process without Magdalena. From the beginning, she was so on top of things, responsive, just aligned with our vision. Every vendor recommendation she made was on point and eventually what we went with. After we had to postpone, Magda was so supportive and proactive. We ended up having to replay most of the day due to availability not lining up. But my husband and I regularly say, we liked our second wedding better than our first. So if you're looking for someone you can feel comfortable with, rely on, and trust to execute and enhance your vision, Magdalena is the only choice.

+ 3

photos

Kahai O.

Married on 12/10/2020

So fun to work with!

I had the pleasure of working with Magdalena at a wedding recently. As a DJ (VOX DJs) I work with many different coordinators, all with different styles of running things. Magdalena was extremely easy and fun to work with! Very organized and detailed oriented which was key for me. She also took many of my suggestions and thoughts for the event as well which is always fantastic!

I can't wait to work with her and her team again!

Cynthia G.

Married on 10/03/2020

Out of a dream!

I connected with Magdalena after coming across our dream caterers. We were in the process of re-planning our wedding due to COVID and were on a very tight timeline- 2-3 months! To say that Magdalena and Arielle helped us pull off our dream wedding is an understatement. They quickly became our rocks. Magdalena's calm, professional, friendly, and caring demeanor became one of the highlights of our planning process and our wedding day. She took what I thought was my nebulous vision of an elegant yet rustic affair and made it come to life in a way I could have never imagined. I had full trust in her and her creative process and I am so happy I did.

To this day, my new wife still talks about our "super hero" Magda and how we will absolutely be using her the next time we plan an event of any kind. If you are lucky enough to have the chance to hire Magdalena, you will not regret choosing her for a second.

Are you interested?

Send a message

Julie S.

Married on 05/24/2020

Love is not cancelled!

Magdalena actually planned two weddings for us: our original June 2020 celebration with 130 guests and, ultimately, our intimate COVID wedding on the same date at a new venue with 99% of guests on Zoom. In a nutshell, Magdalena made our Plan B feel like the wedding of our dreams. She connected us at the outset with a fabulous team of vendors who, like her, were amazing, flexible and supportive as partners through it all, plus a joy to work with. We can't recommend Magda highly enough, especially if you're looking for someone with experience thoughtfully planning socially distant weddings and/or weddings with a Zoom component.

Martin B.

Married on 09/14/2019

Best Planner Ever!!!!!

Magdalena was absolutely the best we could wish for in a wedding planner. Not only did she come with great ideas for our wedding weekend but executed everything flawlessly. She always was on top of things and never ever seemed to get tired of our endless questions (and changes). She took a real honest interest in making our wedding weekend a very special event for us and for our guests. Even when she was working on other events we always had the feeling that we were the only ones she would care for. Selection and coordination with vendors, taking care of all the "little" things along the way, coordinating with guests and everyone onsite during the weekend...thanks to her, there was not a single flaw along the way. Decorations during Friday night rehearsal party and even more so during the wedding were spot on matching our ideas and vision. Every guest was highly impressed how she ran everything. We recommend her highly and would hire her again in a heartbeat!!!

Alison

Married on 06/22/2019

Highly recommend Magda and her team!

Magda is an extremely talented and professional wedding planner! We worked with her for over a year and a half, and she was amazing from start to finish. We wanted to have a backyard wedding at a private family home, so we needed to bring everything in and didn't know where to start. Magda had a wealth of local knowledge and connections, recommended amazing vendors that aligned with our preferences/style, advised on design elements and timeline, and coordinated all details for rentals, alcohol orders, etc. Throughout the process, Magda was responsive in answering questions and providing advice, including on elements of the planning that were beyond her scope. During the wedding week, Magda coordinated all the vendors and set-up, kept events on-track, and managed everything behind the scenes seamlessly. Her strong reputation and relationships helped her build an effective team of vendors on the day. It was truly our dream wedding, and Magda played a critical role in making it happen!

Jonathan W.

Married on 05/26/2019

Magdalena is amazing!

Magdalena was the planner for our wedding in the Hudson Valley in May 2019, and -- thanks to her -- the event was incredibly memorable, special, and executed perfectly. We went back and forth at the beginning of our process as to whether we needed a wedding planner, and are so unbelievably happy that we not only decided to go with one -- but specifically that we went with Magdalena.

Here's why: Magdalena conducted numerous site visits to understand the venue (a private home where she'd never worked), and to map out exactly how the day and night would flow; she recommended almost every outside vendor that we ended up booking, and created a team who made everything seamless; she kept us to schedule and made logistical decisions genuinely fun and enjoyable; and, on the day and night of the wedding, she was somehow both carefree but also extremely diligent in terms of moving things along, making us aware of anything we needed to know, and putting together a beautiful evening. Her name is synonymous in the Hudson Valley (as well as in the Berkshires) with extremely high-quality, yet somehow low-stress weddings and events, and everyone we worked with mentioned how Magdalena has a shining reputation and executes everything she touches so incredibly well. We can't agree with them more.

And still, we feel that our event was unique to us, and full of little moments that we'll remember forever because they reflected our personality. Magdalena knows exactly how to put together the big picture (with so many moving parts) without sacrificing the little details that couples invest their time in and care about deeply, and that's what makes her so phenomenal. She creates the types of weddings that look and genuinely feel like a personalized fairy-tale that couples escape to for the rest of their lives together.

Neal

Married on 05/25/2019

Wonderful Planner

Would recommend whole-heartedly. A hands on dynamo with a wealth of practical wisdom about weddings. Extremely knowledgeable about vendor standards and costs (what should be expected, what's nonsense), and when and how to get things done. Very reassuring to have involved at the event - always a step ahead and in the know.

Pegi

Married on 10/06/2018

Thank you Magdalena and team!

Magdalena went above and beyond for our recent wedding in Sheffield, MA. We planned the entire event while living in San Francisco, and she always made me feel like everything was under control. She is creative, professional and fun. Our wedding couldn't have gone any better and it was truly because of her! My car battery died (accidentally left the lights on the night before) and she had a solution within 10 minutes to help me out. My only regret is that I didn't use her for the full wedding planning services because I know she would have made the process even that much easier. She is a true gem and I would recommend her for any and every event!

Christin

Married on 09/15/2018

Magdalena was our wedding planner for our mid September wedding and we were so happy with her services! She was calm, professional and extremely knowledgeable. On the weekend of the wedding, she went above and beyond with everything. She was there to help me with anything before I even asked. I'd highly recommend her to any bride to be!

Eleni

Married on 08/25/2018

Magdalena is a wonderful person and a fantastic planner.
We started working with Magdalena about two years out from our wedding. From the beginning she kept us organized and helped us navigate bumps along the way. She had wonderful ideas and contributions while allowing us to be creative and keep things personalized. She helped us achieve the most magical wedding day we could have imagined. Magdalena gave us fabulous vendor recommendations and did a beautiful job with design and feel of our wedding. On the day of, she did such a wonderful job tying all of the details together, keeping our large wedding party and families organized and happy. Everyone remarked on what a wonderful job she did. We hired Magdalena as a month of planner but she was oh so much more. She went above and beyond her planner duties and in addition she truly became a friend. We can't thank her enough! If you are planning a wedding in the Berkshires or in the Hudson Valley, hire her! She will be an invaluable planner and make all of your wedding dreams come true. Thank you so much for everything, Eleni and Angelo

Marc

Married on 08/11/2018

I don't really know where to begin. Magda has become our best friend this last few months and my wife and I really will miss our weekly phone calls with her. I can say with absolute certainty - our wedding would not have been the day it was with out her. The attention to detail and professionalism coupled with her amazing warmth and friendly personality made it an absolute joy to work together. She handled difficult venders with class and never let it get our spirits down, she even became a master seamstress when my wife had a lil dress issue on the big day. Right before our wedding the weather decided that it really didn't care for any of the plans we had made together. Not to let a little rain dampen our spirits though, Magda turned our would be summer lake-side wedding into the most magical barn ceremony the world has ever seen. We still have no idea how you managed to do all of this in a day, on your own, while keeping us so relaxed and happy! We wouldn't have changed it for the world... it was better than perfect. So in short, If you would like a beautiful, magical, fun, stress free wedding and a new best friend to boot, Magdalena is the planner for you!

Katya

Married on 06/24/2018

I found Magdalena on a potential venue's recommended vendor list & fell in love with her aesthetic immediately.

Magdalena is very calm, but always smiling, and there are times where she'll let you do most of the talking, but she'll be processing every single detail, and you won't need to mention it twice.

We had about 5 months to plan at the Wheatleigh, and not being from the area, Magdalena was extremely beneficial in connecting us with all of the best vendors & resources on a relatively short timeline.

She comes up with great solutions when unplanned events occur & really knows how to bring a vision to life! Every little custom detail that we wanted, she was able to execute - monogram napkins, limoncello escort bottles, sparkler send-off, floor seating setup... you name it, she did it!

It was a true true pleasure to work with Magdalena & we happily recommend her to anyone looking to plan a wedding in the area!

+ 3

photos

Val

Married on 11/18/2017

I worked with Magdalena a few weeks ago. When she first contacted me , I looked online to find her company and sites that rate businesses. She had 5 stars at every site I found. That I have never seen before.
After working with her I realize why she gets all 5 star ratings. Friendly , a total pro with attention to all details.
A seamless event

Samantha R.

Married on 10/07/2017

Masterful!

From start to finish, Magdalena was a dream to work with. She allowed us to design a custom planning services package that fit our needs – we didn't need a full planner, but she was able to provide some flexible support throughout our wedding planning process, which made her an incredible value. She instantly "got" our vision for the day and helped us make it a reality, both by working with vendors and providing design elements from her own inventory. It turned out exactly as we were hoping for – maybe better. Magdalena is also a very calming presence: she is confident about finding solutions, reassuring when problems arise, and able to handle crises independently. She's extremely professional and had all the details on lockdown throughout the process. At the same time, she is fun to work with and excited to be doing something that she clearly loves. Our wedding day was beautiful and largely stress-free (except for nerves), and a lot of the credit goes to Magdalena for that. Thank you so much!

Joseph

Married on 09/16/2017

Hiring Magdalena was by far, the greatest decision we made when planning our wedding. Magdalena was incredible, she handled more than we expected and was so polite and courteous not only on our special day, but every moment leading up to it and thereafter. You will not be disappointed if you choose to use Magdalena's services, I can guarantee that. Thank you so much for all you did for us Magdalena, you were such an instrumental part in making our day as perfect as it was! Your kindness and hard work will never be forgotten.

Catherine

Married on 09/02/2017

Magdalena Events is a fantastic wedding planning company! Magdalena is smart, friendly, helpful, and creative. She helped us with month-of and day-of coordinating which was SO helpful. Even before the month-of period, Magdalena answered questions for us, gave us ideas, and was generally available as a sounding board. She honestly went above and beyond compared to what her contract called for. Would definitely recommend.

Meg

Married on 08/26/2017

Because of Magdalena, I was able to enjoy my wedding day and the entire planning process. I never thought of investing in a planner until my caterer mentioned it. Boy was he right - it was the best money spent! I hired Magdalena for her partial planning and she took care of all the nitty gritty details I didn't want to deal with. I took the week off before my wedding to help set up and with any last minute details. Silly me, Magdalena didn't need my help and I was instead able to spend the week relaxing with friends and family. It was truly the best week of my life! When my wedding day came the facility we rented looked spectacular. Magdalena puts so much thought and effort into everything she does. The day was seamless from getting ready, to the ceremony, and dinner. Magdalena surely knows what she is doing. I recommend her in the fullest regard. She was a treat to work with from the earliest stages of planning, to the day after clean up. I was able to enjoy my engagement and wedding day with the ones I loved most instead of worrying about all the details. You cannot put a price on that!

Kathleen

Married on 08/12/2017

Magdalena was indispensable in the 8 months leading up to our daughter's wedding, and beyond essential on the actual wedding day. Her insight, experience and overall awesomeness calmed our nerves on many occasions and allowed us the confidence that all of our collective planning would go off without a hitch! Even when we did have an unforeseeable hitch Magdalena kept us calm and made sure Plan B was effective. Our daughter's wedding day has been described by several guests as "magical" and "fairytale" like. I am beyond grateful that we had Magdalena & her assistant Kathryn working with us to give our daughter the wedding of her dreams. I'm not going to lie, I actually miss Magdalena, now that our wedding planning is over.

Adrianne

Married on 06/17/2017

Magdalena was probably the most important person we hired for our wedding. We had a long engagement, close to 2 years, and Magda was there every step of the way with creative design ideas, budget saving strategies, and overall planning organization. Her responsiveness, patience, work ethic is unmatched and I truly believe that without her as part of our big day it would not have been half as successful. She has a great way staying calm under pressure and worked so seamlessly with the other vendors we hired. She helped us plan and execute our rehearsal dinner/welcome party and our wedding. Not only did she help with all of the lead up planning but she was also onsite before anyone else and didn't leave until way after we did and the events were over (we're talking almost 2-3am). Her work ethic and attention to detail really stood out and separated her from other vendors we worked with during our wedding planning process. Working with Magda I never once felt like we were bothering her or overstepping (even after the 100th email we sent her way). She really felt like part of our team and went the extra mile (multiple venue site visits, multiple rental company showroom visits, attended our tasting, provided us with design ideas etc). Beyond being absolutely fabulous at what she does, we really loved working with her as a person. You can tell she genuinely cares about us as people and we never once felt like just another couple she's planning a wedding for. We absolutely loved working with Magdalena and would hire her again in a heartbeat! We can't recommend her enough and trust us when we say it'll be the best decision you make for your wedding! xo Adrianne and Chris

Lilia

Married on 09/03/2016

It would be impossible for me to truly sum up all of the wonderful things about Magdalena and her work in 3500 characters. I keep telling people who ask how our wedding went that it was literally like someone took my wedding dream, ripped it out of my head, and threw it in a field. That really isn't an over exaggeration, and it is in such a large part thanks Magdalena and all of her wonderful recommendations. She put us both myself and my husband at such an incredible level of ease throughout the entire process and TURST me, once you go through the wedding process you will understand how incredibly meaningful and important that is. I can confidently say that had she not been on our team, our wedding would not have happened as seamlessly and magically as it did. The day after the wedding everyone was raving about how amazing, helpful, kind she was. I am so lucky to have been given the opportunity to know and work with her and it is an experience I won't soon forget. Her kindness, positive attitude, and work ethic, are so genuine and I hope we have the opportunity to work with her again in the future!

Rebecca

Married on 08/20/2016

Magdalena is the BEST. Our wedding was so, so beautiful, so organized and so minimally stressful. Despite my husband starting grad school and me starting a new job 2 weeks before our wedding, Magda kept us calm, organized and stress free on our wedding day. From our first meeting months ahead of time to the days after the wedding closing out with vendors, Magda was so organized and responsive. She is an incredibly effective communicator, we always knew what we needed to be doing when and she responded to every question quickly and concisely. I can't recommend her highly enough. Hiring Magda was the smartest thing we did.

Lindsey

Married on 06/25/2016

Magdalena was really a godsend. She is incredibly organized, has impeccable taste, and most of all, she is a really great listener. My mother and I have VERY different taste (my mother was looking for a more traditional, but very elegant ceremony, while my husband and I were seeking a low-key, rustic vibe). Magdalena was somehow able to fulfill expectations on all sides, and was just an incredibly pleasant person to work with. On top of all the planned coordination activities, our wedding venue fired their on-site manager the month of our wedding- Magdalena was able to step-in and make sure that everything went smoothly! I would HIGHLY HIGHLY recommend Magdalena for any bride.

Lucy

Married on 06/18/2016

Magdalena was the reason our wedding went off without a hitch. She ensured I did not have to worry about anything on the day which is exactly what I wanted. On top of her fantastic organizational skills to make everything magically happen on the day of our wedding, Magdalena has a great eye for design and everything looked absolutely beautiful. She would make great suggestions, advise on how best to do certain things based on experience as well as hook us up with vendors who were all really great too. Magdalena was responsive and easy to work with from day 1 and was the perfect calming influence that is essential with all the wedding craziness. Can't recommend her enough!

Magdalena was instrumental to our wedding. She had a difficult job — we had an off-site ceremony at a private location, followed by transport to the venue for the reception. Plus, the venue was fighting with the caterer and threatening to prevent them from preparing food on-site. She helped with the details of the ceremony and transportation, and she helped keep the venue and the caterer working together. Although she started as day-of-coordinator, we asked her to expand her role because we trusted her to make the event a success, and she ended up coordinating our welcome party the night before the wedding. The best part: four minutes before the outdoor ceremony was to begin, the rain started. It was too late to put our regular rain plan into effect, but Magdalena improvised and quickly suggested the perfect plan, which we executed easily. We're not sure what we would have done without her.
Are you interested?
Send a message