10 Reviews
Recommended by 99% of couples
Quality of service

5 out of 5 rating

Average response time

4.9 out of 5 rating

Professionalism

5 out of 5 rating

Value

5 out of 5 rating

Flexibility

4.9 out of 5 rating
Awards
7 User photos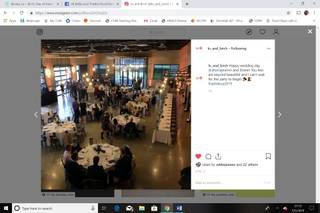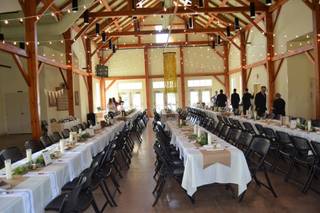 + 3

photos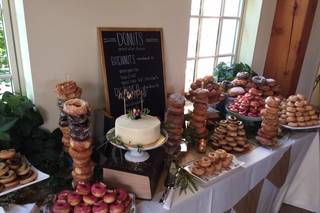 Paige P.

Married on 09/05/2020

Highly Recommend Lu & Birch!

Laura from Lu & Birch was so amazing to work with! My wedding this September was full of twists & turns & re-planning due to the current COVID situation. Laura was able to be flexible and adapt to the new plans with ease and confidence. The day of the wedding was a lot of set-up and organization and Laura and her team were able to handle it all professionally while successfully bringing my vision to life.

Maggie M.

Married on 06/13/2020

Laura is the best!

As a couple impacted by Covid, we worked with Laura on our wedding for basically two years. She was by far the most supportive, flexible, and reasonable vendor we worked with.
On our wedding day she was a rockstar and the details shined through. It's just one small anecdote, but Laura was so on top of things that she delayed our bridal party speeches because one of our parents was in the restroom.
She was on top of everything. We could not give her a higher recommendation.

Brenna B.

Married on 11/23/2019

Lu & birch is amazing!

Honestly, if I could give each rating for Laura TEN stars I would! From the beginning, my mom and I LOVED her (and that's an understatement). We met with Laura twice (and another time with just my mom) before the wedding to go over the timeline/run down of the whole day, and not once did I feel that she wasn't prepared. Also, she met us in Illinois (northern suburbs) and drove all the way from Milwaukee to accommodate us when my mom and I couldn't make it to Milwaukee after work hours during the middle of the week.

For lack of better words, she "bent over backwards" in helping us with logistics of dropping off decor when we didn't have enough room in our cars (she even dropped off our wedding cake at the hotel the next day after the wedding- I mean come on, how awesome!) She ran the rehearsal walk thru the night before the wedding in 15 minutes flat- even though the location was moved last minute, which did not fluster her at all. She spent HOURS contacting the DJ, band, caterer, photographer, florist, officiant, etc. and took copious notes which showed us how organized and on top of everything she really was!

She is an absolute delight, and coming from someone was skeptical of hiring a day of coordinator, I would urge anyone reading this to hire Laura from Lu & Birch!!! I had the best time at the wedding and not once did I feel overwhelmed or annoyed with her- she knew exactly how much to assist and when not to step in. Everyone commented to me how smooth the wedding ran and I can say truly it was because of Laura! She is sweet, knowledgable, easy going, understanding, and overall one of the main reasons I felt our wedding was a HUGE success!

I give her the highest possible recommendation! She will make your wedding seamless, I promise! (I only wish I could work with her again... but hopefully I am only getting married once, haha). I am Team Laura 1000%!



Are you interested?

Send a message

Sarah V.

Married on 11/10/2019

Incredible!

I cannot say enough good things about working with Laura! We debated whether or not to have a day-of coordinator, and I am so glad we decided to go with one, and even more glad we found Lu+Birch! Laura was professional, calming, and made the entire process stress-free. She coordinated with all our vendors to make sure that we didn't worry about anything on our wedding day. Her ideas made it possible to have the outdoor ceremony I had dreamed of, and was instrumental in transforming a nature center into our beautiful reception area in only a few hours. I would recommend Lu+Birch to anyone!

Leah H.

Married on 06/22/2019

The best person to keep things running perfectly on your wedding day!

Laura is simply wonderful!!! I met with Laura three times before the big day, over about a 9 month period of time. Every time I walked out of our meetings, I felt so calm about the plans and the timeline for our big day. She is so organized, and although we tweaked the timeline multiple times depending on photographers or venue coordinators, I could not have even started without her helping to form the backbone! we were always on the same page; Laura is so flexible, understanding, and patient!
During the rehearsal at our church, she made sure everyone knew what the plan was for the following day. She gets things accomplished with a smile on her face and great attitude, no matter the size of your family or wedding party!
It was the best money that I could have spent on our wedding day to know that Laura was going to be setting up our reception venue. It looked so beautiful! She really made my vision come to life, and it was the best feeling knowing that no family members had to give up their afternoon and miss out on the fun to go set up the reception venue. Throughout the night, she kept the event on schedule and really worked collaboratively with our photographer and venue coordinator. Laura truly goes above and beyond and I would recommend her over and over, no matter the size of your wedding!

Allyssa

Married on 04/27/2019

Incredible. Would recommend over and over again.

No words can truly describe how amazing Laura was on our wedding day.
We met Laura at a wedding show in Milwaukee and our personalities just clicked.
Laura was there throughout the entire wedding planning process, offering answers to any of my random questions including timing for the day of, vendors, etc which is above and beyond for a day of coordinator.
Laura ran our rehearsal confidently and made sure we had everything just the way we wanted it. After the rehearsal, she even loaded up all of our venue décor for the wedding day so we didn't have to worry about it the day of. There were things I even had given her that I had no clue how they'd be used and she utilized them better than I ever could have imagined.
On the day of the wedding, Laura was simply incredible. I had a blast at my own wedding as did all my loved ones that, without Laura, would have had so much more to be concerned with. Laura took care of everything from the ceremony to the very last call. She worked with the florists to set up the venues and it looked absolutely perfect. Better than I could have ever even imagined. Anyone who hasn't enjoyed their own wedding, clearly hasn't had a Laura by their side. I didn't worry about a thing because Laura had it all under control (even the 3 one-minute mother-son dances)! At the end of the night, we left with just our card box and marriage license and Laura took care of the rest.
Laura, we cannot thank you enough for everything. You were a HUGE part of why our wedding was everything we could have ever imagined and more. Thank you from the bottom of our hearts.
Everyone deserves a Laura on their wedding day 😊


Jamie S.

Married on 03/17/2018

Invaluable

From the very first conversation with Laura about the details of our wedding day, we knew we would be lost without her help! During the wedding planning process we had several conversations about what I was planning on my own. She helped keep small details organized which allowed me to keep my sanity!! I was able to express some things I was concerned about for the day of (i.e. moving guestbook from the cocktail hour to the reception, making sure bar closed while dinner was being served, etc.) and Laura took notes to make sure she handled everything while we were enjoying our wedding.

Laura arrived early the day before to help us set up tables and decorations. She later set up our rehearsal dinner while I was resting and getting ready. She took charge at the rehearsal and helped us walk through the ceremony several times while dealing with a chatty and distracted bridal party.

On our wedding day I was completely stress free knowing Laura was taking care of last minute set up of our alter and ceremony chairs. She served as the point of contact when the DJ, photographer, florist, and caterers arrived and relayed information/my requests to them. My mother, mother-in-law, and bridal party were able to enjoy the morning and getting ready together without having to worry about setting up the wedding and reception.
My husband and I were able to have an amazing evening and did not worry about a thing the whole night! Laura even had drinks waiting for us at our table when we got up to the reception!

Even now, several months after our wedding, my husband and I say we "don't know what we would have done without her". Laura and her day of coordinating services are invaluable and I would strongly recommend any bride to utilize her expertise and organization on their big day!!


Kristen

Married on 09/03/2017

Day of coordination life saver!

We used Lu + Birch for our day of set up/coordination. We had to set up our venue the same day of the wedding and Laura was instrumental in coordinating all aspects of set up (meeting vendors, setting up decorations, etc.) while I was getting my hair/make up done.

Prior to the actual wedding, Laura and I had several calls where we talked through decoration ideas and plan of events. Laura was a huge help in organizing our thoughts and making sure we had all of the necessary items checked off our list from vendors to name cards. I felt like our vision was really understood in these calls and we were able to use Lu + Birch as a neutral sounding board for thoughts and suggestions. We valued Laura's insight and opinon because of her past experiences, but most importantly because we felt like we were really listened to and were offered suggestions around what we truly wanted out of our day.

We trusted her wholeheartedly and were not disappointed on the day of! Everything went off without hitch and I could relax knowing that if it didn't, Laura would be there to help make it work! I highly recommend working with Lu + Birch for your wedding for piece of mind! Knowing that we had someone else we could rely on for our big day looking out for us alone was the single greatest "gift" we could've gotten for ourselves - it was the most perfect and stress free day!

Lizzie

Married on 10/10/2015

One of our best Wedding-Planning choices!

We utilized Lu + Birch for our day-of coordination needs, and to this day my husband and I talk about how contracting Laura was one of the best wedding-planning choices we made! Laura provided incredible support from our first meeting, past our reception, and was there to offer assistance and her wisdom for every concern and question we had in-between. With her calming nature, and ability to address problems before they even arose; we could actually enjoy the hard work that had gone into making our day happen. We decided to go well beyond the common DIY-Wedding, and Laura didn't bat an eye when we shared our plans. We had our ceremony and reception in the same room, and she flipped the room in record time, and was able to keep our service staff on task while simultaneously managing our cocktail hour. Basically, she didn't stop the entire day! She was imperative to the flow of our wedding, and without her, our day would have looked sporadic and random at best. With her years of experience in event management, eye for details, knack for creativity, and her warm and caring personality, we have Laura to thank for being able to leave my planning binder at the door, and celebrate our marriage instead of worrying about the details. I would highly recommend adding Lu + Birch to your list of "non-negotiable wedding needs", and rest in confidence knowing your day is going to be managed with professionalism, unparalleled attention, kindness, and incredible service that is hard to find elsewhere.

Bonni B.

Married on 01/10/2019

Laura is super detailed, multi task oriented and completely on point from the earliest aspect to the cleanup at the end.

I could not have had the beautiful wedding for our daughter without her. She took exact notes, kept focused even when I was off task. She thought of things I never thought of, and with a smooth, calm demeanor. She was accommodating as well. We starred with hiring her for hours and most closer went for the whole pkg. and tipped her well too. Along with the venue, band and booze she was worth every penny and an exceptional value! I wish every wedding could have her!