102 Reviews
Recommended by 97% of couples
Quality of service

4.8 out of 5 rating

Average response time

4.8 out of 5 rating

Professionalism

4.8 out of 5 rating

Value

4.8 out of 5 rating

Flexibility

4.9 out of 5 rating
78 User photos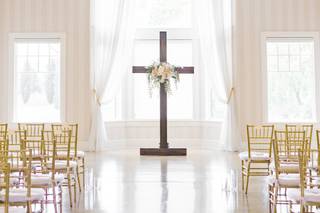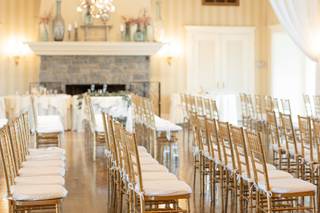 + 74

photos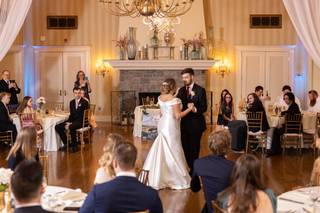 Featured

Sarah G.

Married on 09/21/2019

Made all the difference to our wedding day!

Hiring Heather was one of the easiest decisions we made during the planning process. We knew we wanted to someone we could count on - I was going to be out of the country for the three months right before the wedding, we were worried about our communication with our venue, and our parents all had high expectations - and boy did Heather and her team make the whole process SO easy! Heather helped us locate vendors, kept us on track even in two different countries, and advocated for us in difficult conversations with our venue. She is so extremely professional, timely, and met every expectation. And the day of! My husband and I comment all the time how smoothly everything went, how we didn't worry once throughout the entire day. Our parents were happy, our guests were happy, and most importantly WE were happy! Greg and Heather's vision and design of our dull venue space made it the magical forest we had envisioned. Thank you LEO Design Gallery for all that you did to make our wedding day perfect. Words will never be enough to express our gratitude!

Allen L.

Married on 04/15/2023

Wonderful Decorator Experience

We hired LEO Design to be the decorator at our wedding. They did a wonderful job. We met with them about 5 times over the course of a year and most was by phone. They are very accepting of changes and last-minute changes. They also offered us suggestions based on the information we gave them to help our imagination and dream come true.

Aimee H.

Married on 10/17/2022

Will continue to use in the future

I have worked with LEO Design Gallery on planning two events now, and it has been an absolute pleasure! Heather and her team are creative, professional, and considerate of the unique needs of event. My vision, theme and budget were given careful consideration, and the results were stunning! SO many compliments were given on how beautiful the events were. Not only do I highly recommend LEO Design Gallery, I look forward to working with them again and again.

Are you interested?

Send a message

Cassidy B.

Married on 08/27/2022

Magical Wedding Day

The best decision we ever made was deciding to working with Heather & The LEO Design crew. Heather was amazing every step of the way - from our intro meeting, timeline creation, venue walkthrough, to our day off, everything was executed flawlessly. From the minute I woke up on my wedding day, to the time we left our venue, they were on top of everything and not one thing went wrong that day in my eyes. Heather had such a positive energy around her and you could tell each and every one of her colleagues had that same positive light. Heather, Katie, Ashley and Nancy were by my side and were there for me for whatever I needed. At one point, right before my ceremony I was feeling a lot of feels and a bit overwhelmed. Thankfully Nancy decided to lead my mom, grandmother, bridesmaids and I through a beautiful 10 minute breathwork meditation, and it was everything I needed in that moment. I felt so present in my ceremony and it stayed with me through the rest of the evening. I cannot say one bad thing about LEO Design. Our entire wedding day was absolutely perfect from start to finish all thanks to them! I am still on cloud 9!

Ashlee C.

Married on 08/20/2022

Book now!!

Leo Designs was able to put draping up for the backdrop of our sweetheart table. My MOL works with them in the wedding industry and we are never short of amazed at their work, quality, and professionalism. Book now!!

Gena P.

Married on 08/21/2021

Dreams Come True

Leo Design Gallery is a 5 star business. They created a dream come true event for my daughter. From the colored up-lights to the personalized chandelier at the head table, to the beautiful center pieces and breathtaking drapery. Perfect in every way!

Jaclyn M.

Married on 08/14/2021

Heather and Greg are the best!!

I get emotional thinking about my time working with Heather and Greg. They helped us pull together our dream wedding in only 5 months, after having to postpone and changed our entire venue. Heather was our biggest advocate through every step, and literally made our dreams come true. They are the kindest people and are true professionals…some of the best in the business. If you want your wedding experience to run as smoothly as possible and to enjoy every step as much as you can, hire LEO immediately! You won't regret it!

Deb B.

Married on 06/12/2021

Gorgeous ambiance provided by Leo Design

Leo Design provided draping and uplighting for my daughter's wedding. The room was beautiful; everything was done upon our arrival and we were so pleased with the friendly service. I highly recommend them to anyone planning an event!

LEO Design Gallery's reply:

Thank you so much! We are so grateful that you trusted us with the decor and for the kind words. We look forward to working with you and your family and friends for years to come on many more special events!

Joanne T.

Married on 05/29/2021

So happy we hired Heather and her team!

About 6 months or so before my daughters wedding, I decided to look into hiring a wedding planner to help with all the final details and to coordinate all the moving parts of the rehearsal and wedding day. Up to that point, my daughter, her husband and myself and my husband were making all of the plans. It turned out to be the best decision and so worth it! Heather was so great to work with, and when I got overwhelmed with decisions or couldn't think of how certain things were going to work, she always had a solution! She was so professional, the calm in the storm, and I don't know what I would have done without her team running everything on the wedding weekend. I would hire her again in a heartbeat for the next child's wedding!

LEO Design Gallery's reply:

Thank you so much for the kind words! I loved getting to know you and your whole family. Also, thank you for your trust! I am so grateful for the time we shared planning this event and getting to know you. Also, I can't think of better people to be featured on Say Yes to the Dress! I can't wait to see the special day featured on the show! I look forward to working with you and your friend/family in the future on many more special events!

Missy A.

Married on 03/04/2021

Perfect, Professional, Amazing

I can't say enough good things about LEO Designs. I originally planned to DIY my wedding, but at the insistence of my sister, I hired Heather to plan and Greg to design and it was just the best decision I made for my day!

Heather was a master at planning, I had no idea how to deal with all the little details that came up as we were working together, but she always had a way to deal with it and make sure we got EXACTLY what we wanted for the day. She was able to suggest vendors that made everything perfect, specifically the DJ and Photographer. She knew us so well, that she knew who we would work well with to make the night amazing.

The day of, the decor was more than I could have asked for. The tent was beautiful and I was so surprised by the wave projection light for the evening. I had originally wanted a clear top tent to dance beneath the stars, but when that didn't work out, they surprised me with the projection so that we were dancing with the ocean!

It couldn't have been a more perfect beach wedding and the team at LEO Designs made me want to do it all over again! Thank you for making our day the stuff dreams are made of!

Gabriela S.

Married on 02/02/2021

Amazing Experience

Very thankful my husband and I got the chance to work with Leo Design Gallery for our wedding! We are so thankful with Heather and her beautiful team for all the hard work they did for our wedding. They did excellent!!! My family and friends were amazed by how everything turned out. If you are looking for a team to make your wedding day an unforgettable one? Don't hesitate to work with Heather and her team! Great experience from day one!

Helen G.

Married on 11/14/2020

Beautiful microwedding design

I am so happy we had Heather and LEO Design Gallery on our team! We booked them for our decor and rentals in 2019. When we postponed our big wedding to 2021, they allowed us to hold a new date, which we were so grateful for. Then when we decided to get married with a microwedding this year, Heather came up with an absolutely beautiful design for our 25 person event. It felt just as special, if not more special, than our original plan. Plus, it was a huge relief to not have to handle set-up and tear-down ourselves. Do yourself a favor and book LEO to take care of your design details! I am so excited to work with them again for our reception next year.

Robbie M.

Married on 08/01/2020

Drapery that made our venue POP!

We rented drapery from LEO Design and it was honestly one of the best investments we could have made. It truly made the dance floor pop and pulled the entire room together. I would highly recommend using LEO for your decor needs.

Olivia P.

Married on 05/16/2020

Last Minute Changes Call for Last Minute Details

In the time of COVID-19, wedding planning was not always the easiest task. We recruited Heather and Greg when we all of a sudden our wedding went from an indoor location to an outdoor tent due to restrictions. We wanted to create a beautiful, and intimate space within our tent. They were able to create the perfect look with drapery and bistro lighting, which completed our space! The team was always available for questions, and was truly a support system during this crazy time. In addition to drapery and lighting, we also utilized their fantastic rental inventory - we were able to rent sweetheart table chairs, cake cutters, and a few other finishing touches. We would recommend Leo Design to not only couples getting married but to whoever is looking to throw a fantastic party! 

Madison

Married on 09/28/2019

Leo Design Company was the best decision I made for my wedding

I cannot say enough to explain my appreciation to Heather and Greg Pasko from Leo Design Gallery. They were so amazing!!! I would recommend them to all my friends. They took time to see my vision and make it all happen! They sacrificed so much to set up all the decorations and to help me prepare for my big day. On my wedding day, Heather directed everyone and helped keep the wedding on schedule. She made sure I enjoyed every moment without being stressed at all. I could not have had my dream wedding without them! Everyone I spoke to during and after the wedding said it was the most beautiful wedding they have been to and I give all the credit to Leo. Thank you guys so much!

Heather

Married on 08/17/2019

Created My Dream Wedding!!

Heather and Greg created the most spectacular wedding my husband and I could have ever dreamed of!! I came to Heather and Greg without a true vision in mind, yet within minutes of answering their simple questions, they somehow described back to me the most perfect vision, I didn't even realize I was picturing. They had beautiful decor to offer and created the perfect wedding I could imagine. They put pintrest dream weddings to shame! Heather and Greg work as an incredible team, they are always on the same page. Heather is amazing at responding with expertise answers/advice/suggestions for my endless questions. She truly kept me calm throughout the entire process! Heather was a saving grace on the big day! She calmly kept everyone on time and never let me worry about anything! Every bride needs Heather, Greg, and their amazing team!! I cannot thank them enough for everything they did for my bridal party, family, new husband and me! Thank you Heather and Greg! My day was unbelievable thanks to LEO!

Elizabeth S.

Married on 07/13/2019

Awesome experience

We hired LEO Designs to help with event planning. They were fantastic to work with from the very start! Heather made me feel so relaxed with the planning process! The day of things were PERFECT. No really, Perfect. I can not begin to thank them for everything they did from getting me coffee from Starbucks in the morning, to sewing a tear in one of my bridesmaids dresses. This is the real deal if you want to hire an event planner. By far my best decision in this whole process was hiring Heather, Greg and the whole LEO Designs team!

Sarah O.

Married on 06/29/2019

Wonderful to work with

LEO Designs made my day absolutely perfect. Going into wedding planning I did not think we would need a service like LEO Designs -- And now I can't imagine not using them! I used them for rentals, setting up my centerpieces, and decorating the ceremony site. It was as if Heather and her team took the ideas right out of my head and brought them to life. Our venue was difficult to work with, but the team made me feel as if everything was under control and managed to make the day absolutely perfect. I could not recommend LEO Designs more! If there were more stars to give, I'd give them!

Kat

Married on 02/23/2019

5 stars - LEO went above and beyond!!

LEO Design Gallery saved the day when another event planner went unresponsive 4 months before our wedding! Heather jumped right in and spent generous time understanding our vision and planning ways to make our day completely unique to us. LEO saw our vision and ran with it, creating an atmosphere even more elegant than we imagined! Most notably, working with LEO enabled us to transform the Ballroom quickly from the ceremony to the reception. The stunning ivory ceiling draperies gave us the dreamy, romantic ambiance we envisioned, while more functional pipe-and-drape sectioned off the wings of the ballroom during our ceremony.

Heather Pasko is smart, savvy and brings tons of logistical expertise as well as creative talent to the table. She was transparent about budget and made us aware of how decisions affected our bottom line up front.

Better yet, she communicates clearly and concisely - under pressure! We brought out florals from our hometown florist about 2.5 hours away (it was February so the car was cold enough to travel with them), and when we opened the boxes we saw they had missed several large garlands. I'm told that without skipping a beat she matched the garlands with a local florist the day of, and I didn't even learn about this until after I got back from my honeymoon! That's what I call taking care of business!

Overall, we proudly recommend LEO Design Gallery to anyone who asks!!

Heather

Married on 09/29/2018

The BEST experience

We had such a great experience with LEO! Our event concierge, (shout out the Heather B.) was amazing and made the day so relaxing! She was there every moment of the day, refreshing my coffee, holding my dress, carrying everything for me, unbelievable service! She also helped us relax and just have such a fun and stress-free time. I actually have a photo of her in the gallery, doing her thing! Katie, our Professional Event Planner handled all the details of the day, managing all the things that I would NOT of wanted to deal with! I didn't have to worry about anything! Katie is the BEST! In addition, Antonio, one of the assistant planners even ran to the KOP Mall and bought my husband a new bow-tie when he forgot his at home. The exact bow-tie! The moment he found the exact bow-tie and messaged us live the whole room cheered! What a moment and THANK YOU, Antonio! Now let's talk décor. The design team was fantastic! Everything thing was gorgeous, beyond what I imagined. From velvet grey linens, to neon lights...I have no words to express how everything meshed so perfectly with what our style is, I am so glad I had this team. I would not have been to able to have this experience with out them. They really are the BEST in the area! I would not trust an event of this importance to anyone else but these experts of LEO!

+ 4

photos

Lani

Married on 08/10/2018

My vision became a reality on my wedding day thanks to LEO Design. My uncommon theme of 'Up by Pixar' presented some challenges, but LEO was there to support every step of the way. Heather is not just your designer, she becomes your friend, you know that one you call because she will put you at ease when you have a bridal panic moment. She's a calming force with a creative and collaborative approach. Greg is an artist when it comes to drape. Together with their staff they are a winning team of wedding professionals. If you don't believe me, just look at my wedding photos! They speak for themselves!!! Magical!

+ 5

photos

Chelsea

Married on 06/23/2018

Our wedding was 6/23/2018, and I cannot say enough about how wonderful our experience was with Heather and her team. They took on the challenge of working at a venue they had not yet been at, and didn't bat an eyelash at using their amazing expertise to add the PERFECT touches to our barn wedding. They listened to our wishes, made great suggestions, and overall gave us exactly what we wanted and more. We received so many compliments on our decor and linens and there is not one single thing I would have changed! They have so many options to choose from, you never feel stuck. They will have the perfect additions to any event you are looking to spice up, especially a wedding!! PLEASE check them out next chance you get!!!!!

Gabrielle

Married on 06/09/2018

Our guests continue to talk about how wonderful our wedding day was in large part thanks to you and your wonderful team. We knew from the moment we started working with her it would be beneficial and the best decision we made in the wedding planning process. Her help and guidance through all the ins-and-outs truly made everything easier and more manageable. The time line and checklist Heather provided were perfect for helping us stay on track. She was a saving grace for us, guiding us in directions and putting us in contact with people that fit our taste, style, and needs. Heather could not have been nicer also and more patient with us as we muddled through our decisions.
The day of the wedding we were so pleasantly surprised. We knew that having her there would give us ease, but we were unaware how seamless our wedding flowed due to her additional staff she brought with her! The concierge, also named Heather, at my house was essential. I had no idea how essential until one of my bridesmaids' dresses zipper ripped completely up the back. As soon as I found out, I was shocked how calm I remained. I was not even worried because Heather was already sewing it up and there was nothing to worry about! It was truly amazing how she helped us in our crunch time. She was there for whatever we needed around the house as well as while we were out taking pictures she would make sure all the girls hair was okay, including hair spraying her own hand and taming fly-aways, and especially that my train was out and picture ready. My maid of honor also stepped in an ant hill while we were taking pictures at the park and had dozens of ants crawling up the 3 layers of her dress. Heather was there picking them all out for her. She was truly amazing in every sense of the word. My bridesmaids even said, "How does anyone even do a wedding with out a Heather?? She is the best!!" and I could not agree more.


Brittany

Married on 05/26/2018

If we could give them 6 stars, we would. Heather and Greg gave us the best wedding we ever imagined. She was the most incredible planner and decorator. Our guests were raving all night about how fantastic they were and how pleasant they were to work with. Heather was sure to check on me all through the night and be sure we were taken care of and didn't need anything. Her team of decorators were fantastic and super easy to work with. They bent over backwards to be sure that our wedding was exactly as we imagined. I would recommend her to everyone over and over again.

+ 4

photos

Douglas

Married on 11/29/2017

Heather and Greg are visionaries! They took our simple, seemingly drab plans for our small intimate wedding and gave us the elegant feeling of the wedding of our dreams. Their network of vendors really made our lives simple while planning our wedding. You can't go wrong with this winning couple!
Are you interested?
Send a message