60 Reviews
Recommended by 100% of couples
Quality of service

5 out of 5 rating

Average response time

5 out of 5 rating

Professionalism

5 out of 5 rating

Value

5 out of 5 rating

Flexibility

5 out of 5 rating
99 User photos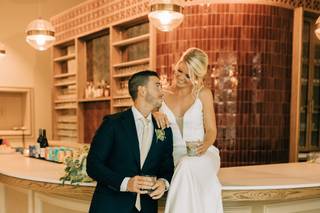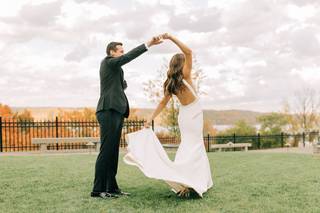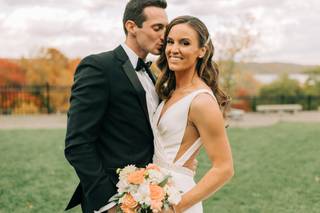 + 95

photos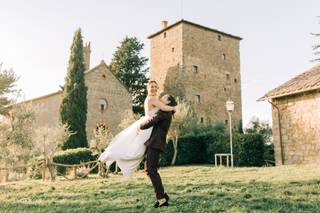 Megan C.

Married on 02/21/2023

The absolute best!!

Amazing! Laura's associate, Catherine, did such an amazing job. Laura was beyond helpful in answering any questions I had and Catherine made us feel so comfortable on our big day!

Priscilla R.

Married on 01/14/2023

Amazing Photos and Experience!

Laura is a dream to work with! Even when my wedding was postponed 3 times because of covid, Laura made adjustments and worked with us to find solutions. Her and her team made us feel so comfortable on our wedding day and the photos could not be more beautiful!


Drewmegan M.

Married on 12/10/2022

Beyond excellent!

Laura was right on time & very professional. She clearly loves what she does and seemed to have a great time alongside all of us. She was able to wrangle several military men for pictures while also being incredibly kind & funny. She made it very clear it was our day & whatever we wanted was what was going to happen, which we both greatly appreciated. She made us feel very comfortable in front of the camera, which is big feat for 2 people who aren't used to being in front of cameras. She was quick & effective while also making sure we got all the photos we wanted. I cannot recommend her enough to anyone looking for the perfect photographer for their special day.

Are you interested?

Send a message

Christine N.

Married on 11/05/2022

Incredible photographer, amazing person!!

I would recommend Laura to anyone, anywhere, anytime. From the first call, you can tell how passionate she is about her work and what a kind and warm person she is! She helped guide us through the wedding planning process from the very beginning and was so communicative. She provided incredible resources and answered all of our questions that helped us think about both the big picture and little details and helped tie everything together. On both the day of our engagement session and our wedding day, she helped create the fun and comfortable environment I wanted. She had sent a questionnaire for us to answer before the wedding that helped us plan the photo details for the day. With that information and Laura and her second photographer's guidance, the day went so smoothly and we were able to really be present at our wedding and maximize our time with our people, which we are SO grateful for. The pictures themselves are INCREDIBLE. They captured the best styled photos and candid moments made even better by their fun personalities and the vibes they helped create!! Truly cannot recommend enough!

Margaret C.

Married on 10/15/2022

We have the BEST wedding photos!!

THE ABSOLUTE BEST. If you want stunning photos, Laura and Drew will knock it out of the park. I haven't even gotten our full gallery yet, but if the sneak peeks are any indication of what's to come, it only going to get better and better. Laura and Drew were the most incredible people to work with. They listen to what you want, work in a way that makes you feel important, find a way to document the true emotion of your wedding day, and add ZERO stress to the day. They keep things on time, and put you completely at ease. Laura and Drew's attention to detail is meticulous, and their ability to make you feel like their only client is impressive - you'd never know how many other things they are juggling! Aside from being amazing people, their work is just incredible. I can't stop looking at photos from our wedding day and am so happy they were there to capture our day so perfectly. Thank you will never be enough. If you are looking for amazing photographers and amazing people - these two are the real deal!!!

Jeremy W.

Married on 10/01/2022

The Best Wedding Photographers You Can Imagine

Laura & Drew are so much more than your average wedding photographers. They bring joy, fun, and simultaneously peaceful energy that is very appreciated on your big day. To say it honestly, Laura & Drew bring an essence that is so much more than any "photographer" -- they genuinely feel like part of your wedding party! They made everyone from the young ones we had to the oldest in the crew feel loved, welcomed, and confident while shooting. Lastly, this is the first time I've even mentioned that they are incredibly talented! Both during the wedding to grab those intimate shots that really matter the most, capturing moments in time, not just a 'photo'. Beyond this, they are great in post-production, knowing that a weird light post or a strand of hair in your mom's face on the one best family picture. Like MAGIC Laura removes that item or even does a face swap with the picture where mom looked great. I 1000% recommend Laura Memory Photography to any and everyone. EXTRA POINTS FOR: 1. Anyone looking to elope, this couple would put on a parka and follow you up Everest if you wanted to. (They stayed in our venue in the Italian countryside with us for three days!) 2. If you are part of the LGBTQ+ community, or your family is, this couple supports love in all of its incredible forms. 3. You want friends for life! These two are the kind of people that you will follow their journey, and they will follow yours, because they care deep down. Your wedding isn't just a job for them, it's part of their life forever and you feel that.

Melissa P.

Married on 06/05/2022

Absolutely amazing photographer!

Laura is such a wonderful photographer. She captured such special times in our lives so beautifully - our baby announcement, pregnancy, newborn and family photos when our baby was 7 months old. She is truly an expert at her craft, she makes turning around perfect photos look so effortless. She always made us feel so comfortable and was such a natural with our baby girl. She is such a sweet, kind and encouraging person too.

Alysson B.

Married on 04/15/2022

Best photographers EVER!

Laura and Drew were an absolute dream! From the beginning with video chats to make sure we were a good fit until the day of when they went on an entire adventure with us. They were so fun to work with that I felt like I was spending the best day of my life with two great friends. The photos came out absolutely beautiful. One of my favorite parts was convincing Laura to try riding my one wheel after getting just the best shots of me and my husband at sunset right after our ceremony just riding the curves of the foothills parkway.

Christina A.

Married on 03/18/2022

Truly the best!

If you are looking for wedding/editorial/lifestyle photographers then look no further. Laura and Drew are hands down the best!!! We have many photos done by them and every time it has been amazing. Not only are they the MOST kind people you will ever meet but they are truly good at what they do. We love that so many of our best moments have been captured by them and will continue to use them for all our future special moments!! Not sure what you are waiting for reach out to them and have some of your best memories captured by them! ♥️


+ 2

photos

Sarah M.

Married on 03/05/2022

Whimsical Wedding Photography

Laura and Drew were amazing to work with and are such wonderful people. They made taking photos very easy and they came out fantastic. I couldn't be more happy with their photos.

Liam H.

Married on 01/16/2022

Best Vendor Decision Of Our Wedding

Cannot speak more highly of Laura and Drew. Their creative talent, their professionalism, their positivity and just generally awesome and comforting vibes were more than we could have even asked for. Hands down best vendor decision we made for our entire wedding. 10 out of 10 would absolutely recommend them.

Chad W.

Married on 01/08/2022

Stunning Photos!

My wife and I are so happy we picked Laura and Drew to capture our wedding day! From the start, they were incredibly responsive. We had a Zoom meet-up within a week or two of reaching out to them and quickly hit it off. And throughout our big day Laura and Drew blessed us with their incredible energy. We felt so comfortable with them, which allowed for beautiful candid moments. Once the photos came back we were also blown away. They were quick with the turn around and the quality of the images was superb. We highly recommend you book Laura Memory if you're searching for a photographer!!

Megan

Married on 12/04/2021

The BEST Photographer!

If you are in search of a photographer, search no further. Laura is your person! We booked Laura for our engagement photos and our wedding and could not be happier with how everything turned out! Laura makes taking photos easy and fun! She gives you prompts and ideas so you don't feel uncomfortable in front of the camera and by the end of the shoot, you feel like a model. On the wedding day Laura made sure to capture every moment while making sure we stuck to our timeline. Her photos truly captured the essence of our wedding and I cannot recommend using Laura enough! As an aside, she books up fast so be sure to reach out quickly!

+ 4

photos

Hannah H.

Married on 11/13/2021

The Best Photography Choice!

Laura is incredible to work with. We were lucky enough to book her in the crazy 2021 wedding year and are so grateful to have had her and Drew to work with. From the initial conversation I knew that Laura would be a great choice. Our engagement shoot was so much fun and all of the pictures are incredible. My (now) husband and I immediately printed some out to hang in our house. And those are nothing compared to the wedding photos. We got our sneak peak a week after and from that tease I knew when we got the full album we would almost have too many good pictures to choose from. I have two frames in my house I'm planning on putting wedding pictures in and I have printed out about 30 options. And the best review of all - both of our moms and the grandmothers love the pictures of all. As everyone knows it's hard to please that many leading ladies and Laura did it!

In addition to being talented, Laura and Drew are just great people. We had such a good time getting to know them and hanging out with them all throughout our wedding day. I highly recommend Laura Memory Photography for your wedding or whatever event/occasion you need photos for!

Michele K.

Married on 10/17/2021

Romantic + Unique Engagement Photos

Laura took our engagement photos and they turned out amazing!! We had the idea of taking half our photos swimming in Jordan Lake, and she was all for it! We got such a great variety of photos - from fun to romantic - and they all felt like us - not stilted at all. She made it so fun and relaxing during the session, that it felt more like a fun date night, rather than a photoshoot. We highly recommend Laura!

Emily M.

Married on 07/21/2021

Must have photographer!

Laura shot our engagement photos recently, and we had the best time! The fact that she's willing to go on an adventure really sets her apart. We started on our dock, boarded the boat and cruised to a local island, explored around to get the perfect sunset shots, and she had a brilliant idea to end with jumping in the water off our dock. She helped us with our poses and made sure we got all the shots we were hoping for looking back through our inspiration photos. That meant a lot to me because she took hundreds of beautiful photos and was thoughtful to make sure we were happy. Laura made us feel comfortable throughout, asking questions about us and our wedding. I was nervous at first because I've never hired a photographer, and that went away pretty quickly because of how kind and chill she was. She felt like one of our friends almost immediately, which really put us at ease. I also loved how flexible she was with planning for poor weather. We had a date set for photos and a backup rain date that we ended up having to use. She let us decide same day because the weather was fluctuating. By some miracle the minute she arrived the sun came out and we had a perfect 3 hour adventure shoot with a gorgeous sunset. Overall, Laura is well worth choosing as your photographer for any event to guarantee a lifetime of memories and gorgeous photos!

Thank you so much Laura, for the time and effort you put into our shoot. I can't believe you're already done editing and gave us the album in less than two weeks. I cried as we looked at all the beautiful photos, and now I have no idea which ones to print for our home. They are all amazing!

+ 7

photos

Shannon Q.

Married on 06/05/2021

Amazing, wonderful, everything you could dream for!

Let me start by saying, don't walk but RUN to book Laura and Drew for your wedding! They are so kind and fun and truly love what they do. They go above and beyond to make sure your day runs smoothly and to get the photographs of your dreams! My husband and I are not the biggest photo people but they made us feel so comfortable in front of the camera. We did our engagement shoot with Laura and it really set the tone for how wonderful it would be to have her with us on our wedding day. When she showed up, she hugged me and asked how I was feeling. They take the time to make the connections with their clients and treat them like family! When communicating with her (email or text) she was very quick to respond. There really are not enough kind words out there to express our gratitude and experience with Laura and Drew

Sarah P.

Married on 04/23/2021

Professional, Helpful, Experienced

Laura is amazing! We planned our elopement in a short amount of time, but we knew capturing the moments of the day would be important to us. Laura helped throughout the entire process and we ended up using two vendors she connected us with, who were also amazing. She had knowledge about the area and industry that we would not have been able to navigate by ourselves. We have so many stunning pictures that capture our personalities and special day. We are so happy we went with her and are so thankful to have the amazing photographs she produced for us.

Featured

Christine N.

Married on 01/15/2021

Laura perfectly captured our day and our personalities

I know a lot of reviews claim to have the best photographer but Laura was the absolute best choice for us. My husband and I were looking for a photographer for our Miami Beach elopement. We contacted Laura and she already had plans to be in Miami that same weekend for another wedding. Talk about serendipitous timing! We had a meet and greet call with her and instantly connected with her positive energy.

This is my and my husband's second wedding. It definitely doesn't make us wedding photographer experts :) but having another experience to draw from made us know what we liked and didn't. Some of the things about Laura that really stood out for us were:

- Her communication. Laura stayed in touch throughout the process, including when she safely arrived in Miami, and provided lengthy, detailed responses to all of our questions.
- Her energy! She's so fun to be around and made us instantly comfortable in front of the camera. She also gave us plenty of direction so we had a variety of poses.
- Pre-elopement, she put together a cool mood board with screenshots of different areas of our venue where we could take photos, along with a list of must-have shots. We thought that was a nice touch.
- Laura delivered sneak peek photos THE SAME DAY AS OUR WEDDING! She sent us a link to 20 edited photos a few hours after our time with her. It meant a lot to us to be able to quickly share some photos with our parents who were itching to see them.
- The private, online client portal made downloading and ordering our photos super easy. There was also a link that made it easy for us to share with friends and family (and for them to order photos too).
- Laura was happy to have our venue and vendors share our wedding photos on their social media pages and websites, and even reached out to them directly to let them know where they can access the photos.
- We were blown away by the photos she delivered. They are stunning! She perfectly captured our day and just as important, our personalities.
- She's an inclusive photographer and offers her services to everyone. It's awesome that she mentions this on her website. It's super important to us to work with vendors who share these values!

Laura is amazing at what she does. We cannot recommend her enough!

+ 2

photos

Katelin H.

Married on 12/05/2020

Laura is the BEST!

Laura and her husband Drew are amazing! From the beginning she was kind, professional, knowledgeable, responsive (especially with 4000+ miles between us), and I think her beautiful work speaks for itself!!! She is very creative and willing to go above and beyond (like hiking to a waterfall and up a mountain in the heat of July on her anniversary) just to get the perfect shots!!! She made us feel so comfortable and natural, like we'd been friends for years. I would 100% recommend Laura and I can't wait to hire her again in the future!!

Nathalie

Married on 04/24/2020

BEST Photographer!

Laura and Drew are beyond amazing. They are one of the most humbled, nicest, and fun people I have ever met. They will be your best choice for any photography session. If you are thinking about eloping, do not hesitate to have them as your photographers as well. After contacting Laura, we decided to elope to Moab, Utah. We trusted Laura and Drew in all the process, and let me tell you, they exceeded our expectation on this trip. They made sure everything was PERFECT during the shoot. They had a timeline planned so we could stay on schedule to be able to shoot during sunset/sunrise. They knew the perfect spots to go to. They made it so much fun that make this event stress free. It felt like going hiking with good old friends. Thanks to them, we had the most amazing day. Everything went better than expected. We will forever be grateful to them for making this trip worth it.

+ 2

photos

Michelle A.

Married on 02/29/2020

Your Wedding Photography Dreams Come True

I hired Laura to be my wedding photographer for an engagement shoot and for our wedding on 2/29/20. From the moment I met Laura, I knew she was the perfect addition to our wedding planning "team". From coordinating our engagement shoot to nailing down day of details, Laura was so helpful, kind, and fun. My now husband and I were a bit nervous about taking our engagement photos, mostly because we tend to be a little awkward in front of the camera, but with Laura's help we were so comfortable and had a blast!! The pictures are gorgeous.

On the day of our wedding, Laura was a huge help. She arrived early and prepared, ready to make some magic happen! She captured our day perfectly. Every guest raved about how wonderful she was at the wedding and I know that our day would not have been the same without her.

I would HIGHLY recommend Laura for any of your photography /videography needs. Not only will you get an amazing photographer/photos, but you will gain a new friend.

Taylor

Married on 01/05/2020

Amazing photographers and amazing people!

Laura and Drew were awesome! They were so easy to get along with. So fun to be around! And sooooo helpful! From the first time I talked to Laura she was responsive, enthusiastic, and really down to earth! We totally clicked! She has a great planning process and questionnaire sheet to ensure that we got all the photographs that we wanted on our day and we wouldn't have to be thinking about anything during the process. They were totally accommodating when we wanted to do a first look at a different location and were actually very enthusiastic about it! They made the whole process so easy. We aren't used to being in front of the camera but Laura and Drew made us feel so comfortable, and gave us guidance when we didn't know what to do. They are a great team and a very young professional fun couple, which is totally encouraging when you are about to be in the same married boat! Through out the night they were helping, checking if we needed anything, always were getting the photos. After getting the photos back it seemed like they were everywhere at once but I never even noticed them! Amazing! And when we got the final photos!!!! We loved them! They are so beautiful. They captured the lighting beautifully!!! We are thrilled with the results and truly happy we met such great people like Laura and Drew in this process. Thank you so much!

Michelle T.

Married on 01/01/2020

Laura is the best!

Laura is amazing. She is so talented with a great eye for beautiful shots. She gives amazing direction and is so warm and friendly which helps you feel more at ease in front of the camera. Her turn around time is super fast, which is amazing. I highly recommend her.

A K

Married on 12/05/2019

Amazing Photographer!

We were so lucky to have Laura as our photographer. She took the most AMAZING photos and we could not be happier. I would recommend her to anyone getting married in the area.
Are you interested?
Send a message