Reviews
5.0 out of 5 rating
Quality of service

5 out of 5 rating

Average response time

4.9 out of 5 rating

Professionalism

5 out of 5 rating

Value

5 out of 5 rating

Flexibility

5 out of 5 rating
100%
Recommended by couples
Awards
6 User photos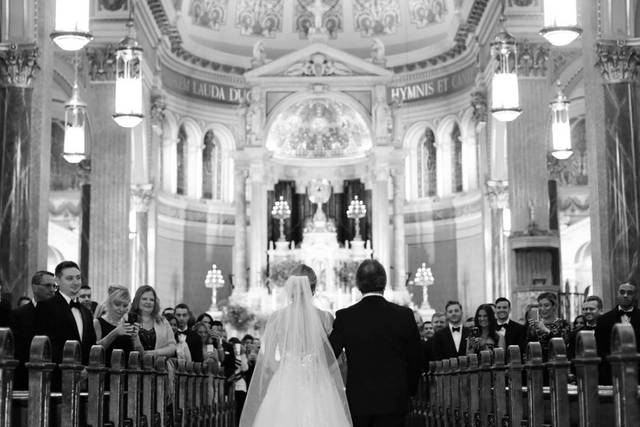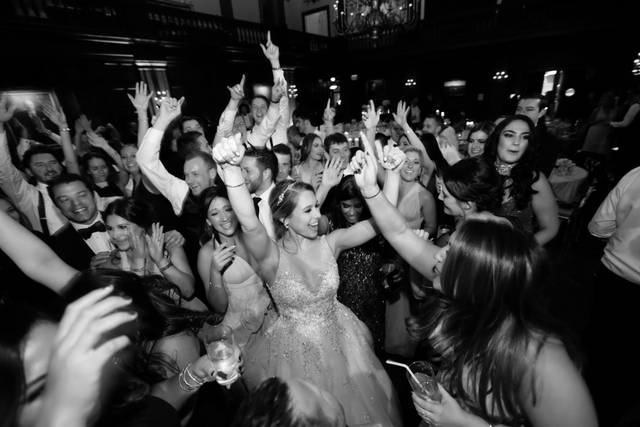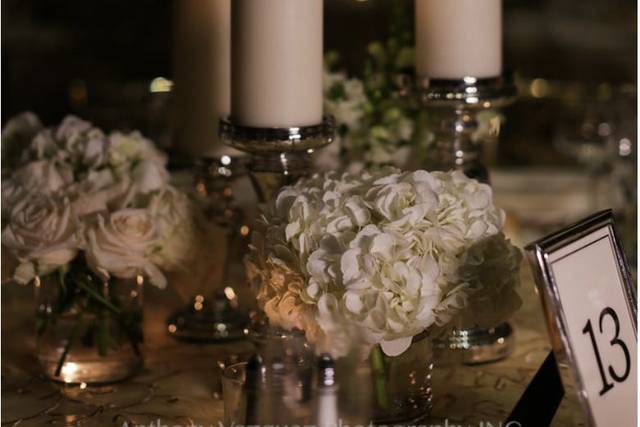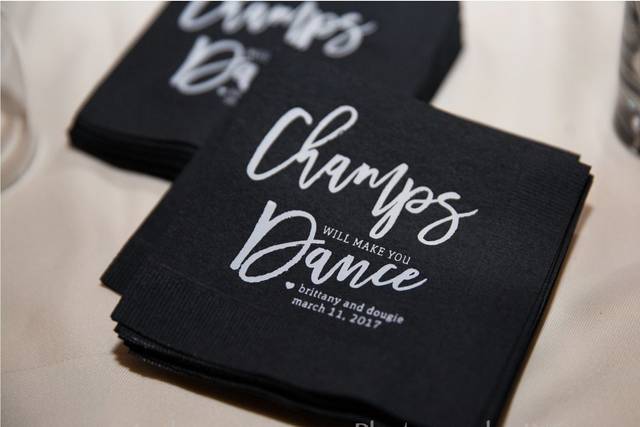 + 2

photos
Dave L.

Married on 10/05/2019

Thank you Meg and LVR for making our wedding perfect!

Happy to continue the trend of a five star endorsement for Meg and LVR Events! Meg was a calming sounding board and a true professional in every part of our wedding planning process. Her planning documents and coaching kept us focused and on timeline leading up to the event and it was so incredible to truly enjoy our day together knowing Meg was on top of everything in the background. Despite having a wealth of experience and contacts, Meg never pushed vendors or a standardized process but instead plugged into the priorities we had as a couple and made our dreams a reality the day of the event. Meg is everything you could ask for in a wedding planner and coordinator. If you're looking for an encouraging, professional and calming coach to guide you through what can be an otherwise stressful event, look no further.


Mia

Married on 10/07/2018

Meg Hotchkiss was great. I was planning a New York wedding from my home in California. There might have been challenges but instead everything was seamless because we were working with Meg.

First of all she is incredibly organized! She has all kinds of wedding experience and gave us lots of valuable advice throughout the process. One of the things we especially appreciated was that she wasn't just going to give us a "cookie cutter" wedding. She is a great listener and was able to tailor everything to our particular vision.

On the day of the wedding she seemed to be everywhere at once. Every time I might have needed her I would look around and there she was ready to help! In many cases she anticipated what I was going to ask for.

Meg is a real professional! You will not be disappointed if you use her!

We had the wedding of our dreams and it could not have been what it was without the incredible support of Meg and LVR Events.

Meg's experience in wedding business shows—she will think of things you'd never have thought of well in advance and plan accordingly, and will know just what to do if anything surprising comes up last minute. I thought she was kidding when she said she has a car trunk full of EVERYTHING one might need for a wedding (rocks to hold down place cards on a windy day, for example), but when the easel we'd ordered to display our ketubah couldn't be set up properly, Meg came to the rescue with an "extra" easel from her car. Meg is even a legal wedding officiant, just in case your officiant doesn't show up!

Planning felt so organized and seamless with Meg—communication over phone, text, and email was amazing. She was always available, quick to reply, and had answers for everything—from recommending excellent vendors (we found our phenomenal caterer Purslane from her when we were about ready to give up!), to navigating family dynamics, to recommending the most comfortable and stylish brands for bridal footwear, to the usual logistics of planning the day and month leading up– everything! Her spreadsheets and checklists were indispensable. She also does a venue walk-through—even at our venue 2 ½ hours outside NYC—to get a thorough knowledge of the site.

After interviewing other wedding planners who seemed to offer less (and to care far less about their clients) for a lot more money, I can tell you that Meg is one of the most reasonably priced planners. She even offers a range of services so that if full or partial planning isn't in your budget, you can simply set up hourly consultations or other smaller forms of planning.

To top it off, Meg is the most kindhearted, non-judgmental, and caring person. During my inevitable moments of stress, she calmed me down. I felt like she was by my side the whole way and I could always count on her.

Are you interested?

Send a message

Bonnie

Married on 12/09/2017

Meg is fabulous. We booked Meg for partial planning for our recent wedding. She's a planner, stage manager, and general wedding therapist who helped talk us through the whole process and walk us through decision points with her honest opinion, but never any pressure or expectation. She listened closely to what we wanted (and didn't). As someone who didn't have a strong vision of what she wanted, was planning long distance, and was busy with non-wedding life events, I couldn't have pulled it off without Meg. One of the number one best things she did for us was recommend an incredible array of other NY vendors who all worked together seamlessly and fit our vibe, budget, and priorities. We had a great time on our wedding day and so did our guests - because Meg had the all details under control. The number one recommendation I now have for friends getting married is to invest in a wedding coordinator, and Meg is a fantastic choice.

Denise

Married on 05/05/2017

Don't decide. Just book Meg! Meg was my fairy godmother. We would not have been able to pull of our wedding without her. She was amazing to work with. She dealt with our annoyingly last minute questions and our need to always meet after work. If I could somehow integrate Meg into my everyday life-planning, I would. Thank you Meg!

Brittany

Married on 03/11/2017

We booked Meg for partial planning, are are so glad we did! Meg is a girl boss whose calm yet unwavering approach to everything made our lives that much more easier and less stressful. She is extremely organized, communicative, proactive and hard-working--everything you need and want in a wedding planner! She was always available to chat and willing to meet in person frequently. I've heard nightmare stories from friends about their wedding planning and how stressful it was, but I can't say I experienced any of that. We were so grateful to have Meg and her team there with us every step of the way, especially on the day of our wedding. It was amazing to not have to worry about anything the day of--Meg handled everything like a pro from the set-up to how to properly walk down the aisle to having everything packaged up perfectly post-wedding for us to pick up. She was not only your wedding planner, but your friend, your therapist, voice of reason and more. She was a dream to work with, I miss talking with her almost every day!!!!!

+ 3

photos

Megan

Married on 10/29/2016

I truly cannot say enough good things about Meg and her team. We booked her almost a year in advance of our wedding for "month of coordination" but, even in the many months that followed the month of our wedding, she was incredible-- emailing us back and forth, meeting with us in person to discuss our vision for the day, recommending vendors, and just being a source of calm and sanity in the chaos that can sometimes accompany the wedding-planning process. The weeks prior to our wedding, Meg was a total blessing-- in constant email contact, reviewing all of our contracts, organizing EVERYTHING with our vendors, attending a bunch of pre-wedding meetings, and providing us with the most precise wedding timeline I've ever seen. Throughout the entire process (including an onslaught of questions from me and my mom in advance of the day), she was warm, lovely, and precise to a T. Also her husband is an incredible graphic designer who made our invitations/wedding programs/menus and did a beyond phenomenal job (at a discount). Again, I cannot say enough good things about Meg. She made our wedding better than we had ever dreamed possible and made the wedding day completely stress-free. I will wholeheartedly recommend her to every engaged couple I know.

Jenny

Married on 10/08/2016

Meg, oh sweet wonderful Meg. Meg was fantastic, organized, thoughtful, and deeply important to the success of our wedding day. Meg offers packages of varying levels of involvement, which was great for our budget. We did a partial planning package, which meant she gave us guidance from the beginning on various vendors, and then a few months before the wedding began to take over the organization responsibilities and all of the day-of coordination. She has a lot of great resources, from her budget sheets to time-tables, that really helped guide us to smart decisions. She understood what we were looking for and delivered 100% of what we wanted. If you are having a wedding with multiple vendors, and a large number of guests, then absolutely get a planner. I didn't have to worry about how anything was going on with set up on my wedding day, which left me time to enjoy being with my friends and family, and also left my friends and family to enjoy not setting things up! Meg was fantastic, I highly recommend her!

Liz

Married on 08/21/2016

We hired Meg for day-of (which is really month-of) coordinating. She was incredibly helpful in contract review, vendor recommendation, vendor coordination, and answering "would this be totally insane" questions. On the day of, she was ready with everything from a pin for a boutonniere to a voice of reason when my mother had a screaming meltdown just before the ceremony began. If anything went wrong for the rest of the day, we didn't find out about it! If you're looking for a calm, friendly, experienced DOC, Meg is your woman.


Britt

Married on 11/14/2015

My husband and I approached Meg about 5 months before our wedding when we realized that we really needed to have a wedding coordinator/planner for the last month of planning through the actual weekend itself. I interviewed many potential planners, and immediately knew that Meg was the right choice for us. She met with my husband and I and we felt at ease and that should would be able to fulfill our needs for planning. From the get-go, she helped with organizing my information and provided super helpful tips on vendors I still needed, or ceremony organization, or dealing with seating issues, etc. She was always so calm and exuded the 'I got this' aura. Perhaps this was not more evident when we realized that our wedding flowers were left in the trunk of my wedding car!! She tracked it down and the ceremony started without a hitch - not one guest knew what was up!! We can't speak more highly of her services and would recommend Meg to anyone!! Thanks Meg!

Sheila

Married on 10/17/2015

As we approach our one year wedding anniversary, I've been doing a lot of reflecting on the people who made it possible (besides my husband of course!). Meg and La Vie en Rose Events were undoubtedly godsends and frankly I'm not sure how we would have pulled it off without Meg's steady hand, unwavering dedication, and ability to manage stressful situations seamlessly. We had a 3 day multi-cultural celebration that involved upwards of 30 vendors. Meg helped us in so many ways, from recommending vendors within our price range to managing them on the ground before and during the celebrations. Honestly, we saved so much money by using the incredible vendors she had worked with in the past, and I'm pretty sure that I wouldn't have been able to find the level of specialization and quality we needed at those price points. When vendors straight up cancelled the day before our bharat, she was there to fill the gap and immediately find an incredible replacement. I still have images of her transcribing my vows into my ceremony book for me when I had no more time, setting out our place settings, and talking me off a cliff when my hair stylist didn't show up. It's rare that someone be so adept at managing so many difficult situations and that you can put all of this trust into this professional on the most important days of your lives. Leading up to the wedding in the months before, I was so happy to always have her there to give me her honest and practical opinions and to validate our wishes and desires for our wedding celebration. Where a lot of people may have given up on an idea because it was too difficult to execute, Meg never shied away and figured out how to create something amazing. I wholeheartedly recommend her and her team, and wish everyone the best in their wedding planning and coordination journeys!

What can I say about Meg and LVR..... FANTASTIC!!!!!! I contacted Meg for help because anyone who is in the midst of planning a wedding knows that it can be overwhelming. Meg was right on it. My husband and I wanted an intimate rustic but of course romantic wedding. We got that and way more from the personalized attention to us not only as a couple but individuals and to our wedding party and guests. Meg and the staff were not only professional they made us all feel like family and even though we know she is busy with other clients never once were we made to feel like we were not a priority. The other amzing note is that they LISTEN ... you know some vendors will ask you what you want and then do whatever they want not here there were specific thing that we wanted to incorporate and without hesitation Meg made it happen. We had our ceremony and reception at a rustic brewery; and I will tell you that all the guests were amazed at how beautiful everything was because of course not many people were convinced at first that you could have a beautiful reception much less a ceremony at a brewery. The other thing as if all of this was not enough the day of; as anyone who has gotten married knows; and advice to all couples getting married there will be a hiccup somewhere and something will go wrong; ours being the officiant who we secured for the day had an emrgency and could not make it. So now here we are all dolled up place looks amazing guests and wedding party are ready to go, my husband and I are ready to make our vows but of course no officiant. THE ANSWER is MEG, she is ordained but of course. She once again without hesitation and effortlessly stepped in and married us, you would think and all of our guests did that this was the plan from the start. W are so thankful to LVR for making our special day even more than we thought.

Jessica

Married on 09/13/2014

We hired Meg to help us with our September 2014 wedding. We wanted support through the early stages of the planning process (but not a full-service planner) and then help in high gear in the final month/day-of. Meg was flexible in allowing us to specify what services we wanted and then offering a fair rate. Hiring her turned out to be our best wedding decision! She was knowledgeable, responsive, professional and very organized. We were nervous about planning a wedding in a "raw space," but Meg helped us figure out everything we needed and worked with our caterer to make sure every detail was accounted for. She offered help above and beyond, including help with final paper products and purchasing umbrellas for guests when the weather report just wouldn't cooperate. She always had creative ideas to suggest. In the final weeks, she coordinated with all of our vendors and on the day-of, she ensured all deliveries, set-up, break-down, etc. went smoothly. We have no idea whether there were any behind-the-scene problems on our wedding day, small or large, because Meg ran the show and no hiccup was visible to us or our guests. We absolutely recommend Meg!

Hiring Meg was one of the best decisions we made throughout the wedding planning process. She was a great support through the early stages and even more valuable when things kicked into high gear. We really appreciated being able to trust someone with running the show so that we could actually enjoy the weekend with our family and friends. We generally asked a lot of our vendors (two ceremonies and receptions in one day!), and Meg made it seem like no big thing. We are so grateful for her professionalism, thoughtfulness, and friendship.

Sarah

Married on 09/01/2013

I cannot recommend any wedding vendor more highly. Truly, I had an incredible experience at my wedding, in large part due to the services provided by Meg. I am an event planner by trade, and went into the planning experience thinking I was just fine doing it all myself. Meg, however, blew all my expectations, handled everything with a calm caring spirit, and allowed me to fully enjoy the day and not be "working the event" at my wedding. We had an outdoor wedding on a rainy day, and it could have resulted in a great deal of stress, however Meg handled all of the logistics so I never had to. I am a tough, discerning customer and truly cannot recommend anyone more highly. If I had it to do all over again there are few things I would change about my wedding because it was so wonderful, but the first change I would make is that I would involve Meg and her team earlier. I'm happy to answer any questions you might have about my experience, but please know, you'll never regret working with Meg and her team.

Katie

Married on 06/01/2013

I can honestly say that hiring Meg was by far the smartest decision we made throughout our wedding process (other than choosing to marry each other, of course). We hired her to be our "Day Of" planner-- but that couldn't have been further from the case, as she was involved and accessible from the moment we hired her (several months before the wedding) to the day after.

We got married in a photography studio/loft space, where every single element of the wedding had to be brought in. Several people had told us that we could easily manage the month of/day of coordinating ourselves-- thankfully, we listened to our florist/stylist who strongly encouraged us to have someone put together all of the pieces... and referred us to Meg/LVR. The number of things that come up throughout the wedding planning process, and particularly at the end, are immeasurable. Meg was on top of every single one. From realizing that our mini whoopee pie favors had the wrong date printed on them (and re-printing and re-sticking ALL 150 of them the night before the wedding) to providing suggestions for numerous hair/makeup people when our original choice fell through, Meg was there. Even better, her graphic designer husband did all of our last minute paper goods (escort cards, table numbers, signage) since we had neglected to get this together.

We wholeheartedly recommend Meg-- and truly miss working with her, now that the wedding is over.


Carol

Married on 05/18/2013

I almost married Meg instead. As a busy bride, I appreciated it to the moon that she was able to shoulder the responsibility of all the big tasks while continuously looping me in on the important decisions. Her husband is a graphic designer so they were able to take care of all the paper goods I had not thought of with excellent style that fit our personality exactly. On the big day, she made everything run seamlessly. After the ceremony and my feet felt like they were about to fall off because of my heels, she had a pair of flats for me to wear.

Rachel

Married on 04/13/2013

Meg was the coordinator for my April NYC wedding. By the time I hired her I had made all of the big vendor decisions and thought I was just looking for someone to help with last minute logistics, but Meg went above and beyond my expectations and was very, very involved starting about 2 months before the wedding. We met several times to go over tons of details, and she was always a calming presence filled with helpful suggestions and stories. She came to meetings with the florist, caterer and photographer and truly cared that I was in a good place every step of the way. I was a very meticulous, organized bride who didn't think she needed much help, but Meg was really the glue that held my wedding together -- I got married in a loft space and had to bring everything in, and she did all of the coordination between the florist, caterer, and rental companies, and a ton of behind the scenes work that I didn't even realize would need to be done. The day of the wedding Meg was there every step of the way to make sure everyone was working according to the timeline that she'd created, and during the party she was really running the show, checking in with me or my mother or husband frequently to give updates and make sure we were okay.

I would wholeheartedly recommend that you hire Meg - I am happy to share more details; email me and we can talk LVR Events!

Helena

Married on 01/13/2013

Choosing La Vie En Rose was one of the easiest and best decisions we made. Meg made the planning process infinitely easier and more enjoyable, was really responsive and knew exactly what we were looking for, even though we weren't always articulate or decisive. We used her to help us find a venue for our brunch reception and day-of coordination (which is a misnomer considering how much she fielded in the weeks leading up to the wedding) and I'm convinced we'd still be engaged without her. She found a restaurant that was lovely (under budget, too!), hauled everything around for us and was always two steps ahead. She's sweet, funny, and calm while being really professional and on top of everything. I didn't have to think about anything beyond getting married, any wrinkles that needed to be ironed out never made it to my radar. If I could hire Meg to manage the rest of my life, I'd do it in a heartbeat.

Meg is AMAZING! Our wedding was thwarted by Sandy- our venue was under water just a few days before our ceremony. Less than 48 hours before we tied the knot, Meg found us a lovely new venue. While my fiancee and I were wringing our hands, she was rearranging all of our plans, working her magic & fighting for us. Her day-of coordinating made the whole day smooth, beautiful and stress-free. We were able to enjoy every minute of our wedding, and I wouldn't change a single minute of it. We honestly could not have done it without Meg and her team of magicians!!

If I could give Meg more than five stars, I totally would! She came in fairly close to my wedding date to coordinate all the many DIY details I had planned, and then realized I could never hope to get set up while still enjoying my wedding, and was just a complete lifesaver! She really paid attention to everything I discussed with her, and brought her own great sense of style to my wedding as well to make everything even more perfect than I had ever thought it could be. She also was probably the most thoughtful and flexible person I have ever worked with. Hiring her was the best wedding-planning decision we made!

Rukhsanah

Married on 04/28/2012

My husband and I called on Meg to help us finalize the wedding planning and organize the day of and it was the smartest decision we made in the whole process! Meg was simply amazing. She took care of everything we needed and made sure that our day ran smoothly. Her organizational skills and professionalism are beyond comparison; she worked so well with our other vendors, our family, and our guests. Our wedding day would not have been so special without Meg and La Vie En Rose Events!! Thank you, Meg!

Jonathan

Married on 09/11/2011

Meg is the best! You never have to worry about anything after you book her! Always follow up and very responsive. If you want a painless wedding planning process, call Meg!

Praveen

Married on 11/15/2008

They were fantastic! My bridesmaids got to enjoy my wedding instead of working up a sweat. On the day of my wedding I was so happy to have Meg by my side to help with everything. She was the ultimate bridesmaid, and I didn't have to feel bad about asking for help! I highly recommend La Vie En Rose to help plan your wedding and more importantly, be there on your wedding day to make sure everything runs smoothly.

Meg is AMAZING! We hired her for planning help and coordination. We seriously could never have done it without her. Every time I'd start to get super stressed about planning, we'd meet with Meg and she'd talk me down. We booked most of our vendors ourselves, but her lists of questions to ask were invaluable, and she reviewed all of the contracts for us. She also handled the hotel block, which was a huge pain due to the distance and competing events in the area. Her google drive thing kept us organized and on top of things.

As we got closer to the wedding, Meg took over coordinating with all of the vendors and put together a super detailed schedule. Everything went very smoothly.... I think. I have no idea, really, because if anything went wrong, she handled it. We handed over all of the stuff for the ceremony and reception, and everything showed up where it was supposed to, like magic. Because Meg is magical. And so great to work with - like a good friend, but not afraid to tell you the truth. Also magical.

Also, her husband Aaron is a graphic designer and designed everything for us - save-the-dates, invitations, place cards, menus, etc. He did an amazing job - we got a ton of compliments on the invites.
Are you interested?
Send a message