Reviews
5.0 out of 5 rating
Quality of service

5 out of 5 rating

Average response time

5 out of 5 rating

Professionalism

5 out of 5 rating

Value

5 out of 5 rating

Flexibility

5 out of 5 rating
100%
Recommended by couples
Awards
8 User photos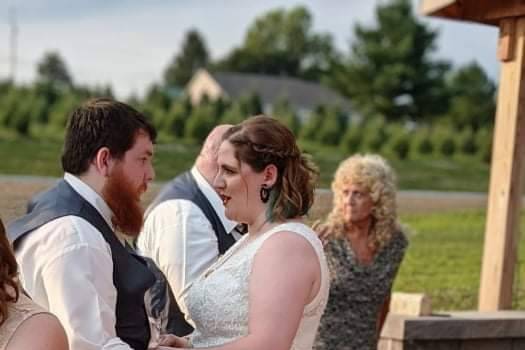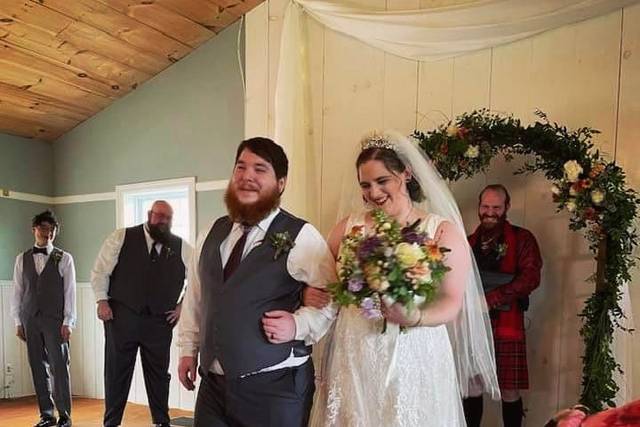 + 4

photos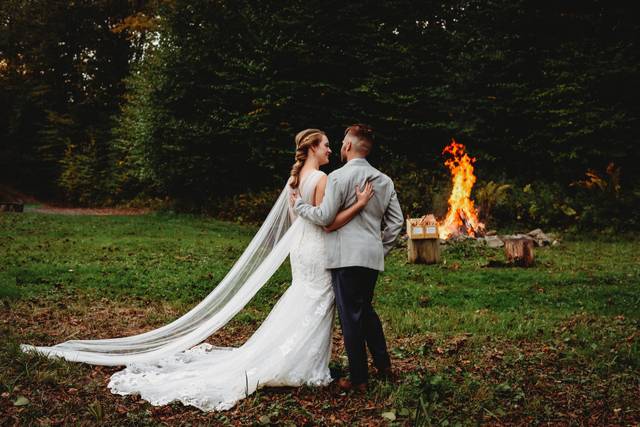 John A.

Married on 07/21/2023

Nothing short of SPECTACULAR planning and execution

Do yourself the favor of this one first step in planning your wedding: CHOOSE THIS WEDDING PLANNER. Our wedding, and all the many activities around our wedding day, were planned and executed with profound creativity and personalized service. Recommendations for vendors, all booking/ scheduling and confirming details of venues and lodging and local activities -- even the individualized notes on each of our guests and their needs: this team took it all and ran with it in excellence! Terrific communication throughout the process. The team may have had other couples they were working with on their weddings -- but we truly felt like we were their only client. Rachael and team ensured that we truly could "just breathe" and truly enjoy the creative input of planning and participate actively in the the multi-day events, knowing that the details were already taken care of. WE CANNOT ENDORSE HIGHLY ENOUGH -- the best investment we made in our wedding was to work with Just Breathe.

Just Breathe. Weddings & Events's reply:

I can't tell you how much fun I had planning with you from start to finish, and seeing how the plan morphed over time into this stunningly beautiful and thoughtful day. Thank you for including us and I hope to stay in touch with you through our years! I am so happy that you felt like "the only client" - we certainly want everyone to feel that way because your day and YOU are unique and special and perfect. Thank you Victoria & John!

Carly

Married on 05/27/2023

Organized, amazing, and so down to earth!

I found Just Breathe via a Google search shortly after I got engaged. Afterwards, I realized my MIL had worked with Rachael previously, so my decision seemed pretty obvious. I knew we'd be in good hands, but boy did Rachael exceed our expectations! After our first Zoom meeting, we hung up and I said to my (then) Fiance, "She is so thorough. I think I'm going to like her." Fast forward to the month before the wedding… when she handles EVERYTHING for you. Rachael's master spreadsheet is something you do not want to miss out on as a bride. Each part of your day is broken down step by step and is so detailed- she does not miss a thing! Not only did she help me stay organized, but she also complimented me on everything I had done on my own (and if you're a bride, you know that means the world)! I am a type A, excel-spreadsheet-loving woman, and someone who very much likes having control. I was very nervous I wouldn't be able to rely on someone else to handle things on our behalf, let alone relax on my wedding day. I truly believe the main reason I was able to fully enjoy the day was knowing Rachael had everything under control. And the day turned out perfectly! I've heard horror stories of people hiring event coordinators they clashed with, disliked, and regretted hiring. I can confidently say Rachael is the exact opposite. Hire her for your big day, you won't regret it!

Just Breathe. Weddings & Events's reply:

What a serious pleasure it was working with YOU! Everyone reading this - this woman is SO organized, has a true talent for using a cricut and so much more! I was so proud and happy to take care of everything the day of your wedding. Cheers, sister!

Jacqueline

Married on 03/04/2023

All of the stars!

The name of the business is so fitting. Rachael was extremely professional, timely, responsive, and positive, and she provided great insights and advice. I truly believe I was able to enjoy myself because she was there. She gets the big picture while also taking care of the smallest details.

It is true she brings a new energy to planning in that she is so kind and friendly to offset the usual dread associated with wedding planning, and that was much appreciated! I can't recommend her services enough - she deserves all the praise!

Just Breathe. Weddings & Events's reply:

Tears flowing. Jae you are back from your honeymoon and back at it! You had everything so perfectly planned already and I was so, so excited to be part of executing the whole day. Your vision 😍 and it all was so perfect. Thank YOU for this review and for being you, and for allowing me into your inner circle for the wedding! I WILL MISS YOU. 🤍

Are you interested?

Send a message

Katelyn S.

Married on 12/02/2022

The Best Money Spent at the Wedding

Rachel is meant to do this line of work. She was extremely professional, always responsive, and handled all the details with the other vendors. She went above and beyond on the day of the wedding (Even cleaning my wedding gown!) Our family and friends were so grateful to have her. Highly recommend her services!

Just Breathe. Weddings & Events's reply:

We absolutely loved working with you and your families to make sure you had a great day. You had an awesome team of vendors working together behind the scenes and cleaning dresses is part of the job. :) Seeing you feel better about the spot clean was WORTH IT!

Ben C.

Married on 07/09/2022

Amazing, Professional

Rachael with Just Breath Wedding and Events is one of the most organized event planners I have ever met. She takes pride in her work and makes each event she plans feel like it is the only event that matters. It is amazing how much she can accomplish for you. Highly recommend!

Just Breathe. Weddings & Events's reply:

Thank you so much Ben! Working together for Mia & Marissa's B'not Mitzvah has been a blast and you've been so extremely helpful! Thank YOU!

Lizzie K.

Married on 07/02/2022

Rachael and her team are AMAZING they will ensure you have the best planning process and the most perfect wedding day!

Using JustBreatheEventsCo. for our planning process and day of wedding coordinator made our planning process and wedding day beyond enjoyable and the BEST day ever. Rachael is amazing to work with and has such a gift for understanding the planning process and what to do to make it an enjoyable and exciting experience. Her spreadsheets she creates allows you to have all your information in one spot for your big day and leaves nothing out... it plans even to the tiniest detail which only leads to perfection on your big day! Her team goes above and beyond on your day to make it the best and ensure that you only worry about having fun and enjoying your day! I recommend her and her team to anyone that needs help planning their wedding or needs a Day of Coordinator!

Just Breathe. Weddings & Events's reply:

Lizzie this is so very, very kind of you to share! We are so happy our new style of planning with the master sheets was helpful to you. We certainly tried to think of everything to make your day easier!! And Rachael & Liz both loved working with you and Cortez to create your amazing experience. Thank you for choosing us!

Tracy

Married on 05/05/2022

Simply amazing!

There is no way our wedding would have gone off without a hitch if not for Rachael! Her beautiful, kind, calm energy is contagious and you will quickly realize that she's got everything under control!! The last minute details that you suddenly remember that you forgot? Rest assured, because Rachael didn't! Even when both of my father's shoes broke (yes, that's exactly what I said!) right before the ceremony, Rachael was on her phone working magic! Hire Rachael and her team, you will not be sorry!

Just Breathe. Weddings & Events's reply:

Tracy it was an absolute JOY being there for you and Chae for your wedding. I would have moved mountains to make sure you were happy. The day was so beautiful and perfect for you both. Thank you for asking me to help!!

Karon W.

Married on 04/30/2022

Just Breathe is the best!

We can not say enough good things about working with Just Breathe Events for our wedding. Rachael is amazing to work with, calm under pressure, organized, flexible and kind. Everything and more that you can ask for in a wedding planner. Our wedding turned out just as we imagined and hiring Just breathe I think made it a stress free weekend and allowed us to have fun instead of worrying about logistics. We loved working with Rachael!

Just Breathe. Weddings & Events's reply:

What a beautiful whirlwind of a weekend your wedding was! You seriously thought of everything, and it was so beautiful from Friday-Sunday. We are so, so happy you weren't stressed and had the best day!

Maria

Married on 08/28/2021

Rachael is the best!

Rachael was absolutely amazing! Not only was she organized, she was also so kind and kept my mom and I calm leading up to the big day and on the big day! Rachael did everything from organizing the tent layout, to reaching out to vendors, to running us through rehearsal. On the big day, she made sure all of our vendors were on time and doing exactly what they needed to be doing and that all the wedding party/family members were in the right places. She also kept the day moving. Every aspect of our day flowed so well, thanks to Rachael! Looking back on the day, we could not have done it without her and her expertise!

In addition, I heard from many family members/friends telling me kind things Rachael did for them throughout the day. For example, Rachael offered to watch one of the kiddos during the reception for a couple to dance, last minute ceremony seat adjustments, finding my dad's tie, this is just a few. She went above and beyond!!!

Just Breathe. Weddings & Events's reply:

This is just the NICEST review, Maria, thank you!! It's so funny how you forget about the little things (like watching the kiddo and finding the tie), haha, because it's just fun! I'm so lucky to have been part of your day and I loved getting to work with you and your family. Congratulations and ALL my best!!

Amanda S.

Married on 07/11/2021

The absolute best

Rachel and I started our planning journey over 2 years ago. She's been with me and my family helping plan my wedding through covid and planning a mini pandemic wedding and helping us keep the dream alive with an entirely new schedule and date. She's the most amazing person and we were lucky to have come across her in our search.

Just Breathe. Weddings & Events's reply:

What a journey it was to plan a Covid wedding, right? But how lucky that you came into my life so that I could help you through it all, and make friends in the process. We were so, so happy to make all the parties a success!!

Alicia G.

Married on 07/03/2021

Great Experience

If you're on the fence about Day of Coordination for your wedding...do it! Working with Rachael and Tyrae was such an easy and stress-relieving experience. I truly felt like we were in such great hands, and was able to relax and actually enjoy my wedding day instead of spending it stressing about the small details. At one point, well into the wedding, I realized I had forgotten to plan for a spot to cut our wedding cake (it was an ice cream cake, so it was in the freezer and not on display). I mentioned this to Tyrae and she said she'd take care of it. Sure enough, when it was time for cake cutting, we had a cute little cocktail table set up with pictures and decor moved from other areas of the venue where they were no longer needed. The Day of Coordination package is absolutely perfect if you have everything else figured out, but just need help on the actual wedding day! You've spent so much time planning the day, do yourself a favor and make sure you can enjoy every second of it!

Just Breathe. Weddings & Events's reply:

We are so lucky to have worked with you both (and Andee)! We love being able to solve any issue and think ahead to make sure you are stress free!

Samara J.

Married on 10/06/2020

Amazing Event Planner

Our event would not have happened without Rachael. She was amazing. Organized, professional and most of all caring. Our girl's party was perfect!

Just Breathe. Weddings & Events's reply:

Thanks so much for your review Samara! It was SO fun getting to create the girls' B'Not Mitzvah together. Thank you for letting me get creative and meld together both of their visions. So fun. :)

Jennifer M.

Married on 09/06/2020

One of the best decisions we made!

We began working with Rachael right after we secured our venue and it was one of the best decisions we made. When the pandemic hit, all our friends were moving their wedding dates but we decided to keep ours and Rachael helped us navigate all the changes and complications associated with a covid-era wedding. This included downsizing from 100 to 25 people, hosting a livestream of our event, and moving our entire ceremony and reception outdoors. Overall, having Rachael guide us from start to finish helped with:
1. Stress-free wedding planning: Rachael is a true professional and served as a wedding expert to fill in our knowledge gaps, keep up organized/on track, and provide alternative solutions when things didn't go according to plan. She was always calm, organized, and knowledgable, and we were really able to relax during the planning process, knowing that she was there to keep things together.
2. Having an advocate: Occasionally, hiccups or miscommunication can occur with vendors and in these scenarios it's always helpful to feel like you have someone on your side. Rachael was very proactive about stepping in to mediate these types situations in a way that was firm but always polite and friendly.
3. Day of the wedding: After working with Rachael for almost a year, we really trusted her to have things covered on our wedding day. This allowed us to really relax and live in the moment. Our guests raved about her as well! So many people expressed to us that she was incredibly personable, helpful and really helped make our wedding memorable.

Just Breathe. Weddings & Events's reply:

Jennnnnniiffeeerrr this is the kindest review!!! Thank you SO much for taking the time to write this. I loved working with you and James and BOTH your families were so nice. I'm so glad that I could help you during such a weird time when there were lots of changes. You had a beautiful day and I wish nothing but happiness to you and James (and the pups)!

Andrea S.

Married on 08/22/2020

Thoughtful, patient, and on point.

Due to Covid, we had a two+ year relationship with Rachael. She was a joy to work with through a micro wedding in 2020 and the celebration in 2021. On point at all times.

Just Breathe. Weddings & Events's reply:

You became my second family! While it was a tough time to have to postpone all your wedding day items, you and your family had a beautiful microwedding and then big party! I am SO lucky to have met you, your family and help you bring it all together. xoxoxoxox

Maria B.

Married on 07/26/2020

An Absolute Blessing

There isn't enough space to tell couples how amazing Just Breathe actually is! The attention to every little detail is unmatched! From the first meeting, you can tell how passionate Rachael is about wanting to make your special day perfect! As a pandemic couple, she was with us every step of the way and allowed us to truly just breathe!

Just Breathe. Weddings & Events's reply:

I am so happy our paths crossed Maria. During such a hard time for so many couples, you and Mike just loved each other, wanted your families to stay safe and wanted to be married. Creating a smaller version of what you were hoping for was my pleasure. Hopefully into the future our paths will cross again!

Beth K.

Married on 10/08/2019

Rachael's got this!

Rachael from Just Breathe. was fantastic to work with. She was recommended by a friend whose wedding Rachael had planned in full. For our wedding we were looking more for just day-of-event coordination to take the stress off the bride, who otherwise was pretty intent on planning all the details herself. But Rachael was always there even during the planning, checking in to see if we needed any help or guidance, offering her thoughts/suggestions as appropriate, and then helping to pull all the final details together leading up to the big day. She was very attentive to details, took the time to make sure she understood our vision for the day, and hustled endlessly on our wedding day to make everything happen as closely as possible to plan! I was confident going into the wedding day that Rachael would handle everything and I didn't need to stress about the details, and that made for a day I could truly relax and enjoy; and she absolutely delivered!

Just Breathe. Weddings & Events's reply:

Thanks so much for taking the time to write this review Beth! It was so much fun working with you, and seeing how truly organized you were. You knew exactly what you wanted, how and when, and I loved being able to take that info and run with it for you. Thank you for trusting me and my team to make it all happen for you. You had a beautiful day and everyone clearly had a blast! I'm so glad you were able to enjoy the day in full and just be married! :) I look forward to seeing you around town and best of luck in all the planning YOU do for work!

Julia K.

Married on 09/28/2019

Highly Recommend

Rachael's team was crucial to helping our estate wedding run smoothly. We were married in a non-traditional venue, and Rachael's team made sure that little details a typical venue would take care of (which we would not have even thought about) were all accounted for. We trusted her team to get our vendors situated and make our big day run smoothly, and they delivered. We were able to enjoy ourselves without having to worry about logistics, which is all a bride and groom can ask for from a day-of coordinator!

Just Breathe. Weddings & Events's reply:

Thank you so much Julia! It was my pleasure to work through all those little details with you so you could relax in knowing you thought of everything! It's daunting heading to a different state and you want to make sure you have everything! I was so, so happy to help.

Kimberly

Married on 08/24/2019

Above and Beyond!!!

Rachael and her team went ABOVE & BEYOND!!! They conquered so many things for our wedding day! Rachael at every meeting calmed down my craziness and helped me stay excited rather than stressed. Once the big day came, her team could not have done better! I do not even have the words to expresses how grateful I am, my Husband is and our parents are with the job that her team did! It never would have gone as smooth as it did without them! We had a lot of moving parts and they handled it all!

Just Breathe. Weddings & Events's reply:

Thank you so much for your review Kim! We LOVED working with you and were just so impressed by how creative and organized you are. You made my job easy, and I'm so glad that I could keep you calm. :) You and JR are the best and I wish you every single happiness in life!

Lexi

Married on 08/03/2019

Look no further - Rachael is AMAZING

Rachael was one of the first vendors we hired and man are we glad we did!!! She went above and beyond from beginning to end, taking on more than we expected many times. She even helped us out BIG TIME when our caterer bailed! She was always willing to help and went above and beyond from months before the wedding to days after! She was there to calm us down throughout the whole day and did an excellent job at being the go-to person for everyone involved in the wedding. Honestly the value you get is amazing - I would have paid much more for the level of service she provides. Seriously don't look anywhere else - Rachael is the best!!!

Just Breathe. Weddings & Events's reply:

Thank you so much for these amazingly kind words Lexi. It was my pleasure getting to work with you and David. It's always stressful when vendor selection doesn't work out and I'm SO glad I was able to help reel things back in and get them back on track. Working with you both was so fun, and you two are just the coolest. Not to mention your cool families too. :) I wish you both all the best in the future and life!!

Aprilj

Married on 06/01/2019

Excellent experience

My daughter's June 2019 wedding in eastern PA would have been so much more stressful to plan and execute had it not been for Rachael Romig and her joy for helping us plan a beautiful wedding day! Since my daughter and her fiancé (now husband) live in western PA and the parents four hours away on the other side of the state, we had some unique planning challenges and only 10 months to figure them out. Rachael was so willing and able to tackle these challenges, doing everything from contacting vendors to easing fears that things wouldn't be planned in time. Rachel was also very attentive their style and the themes that were important to the kids. She never pushed in a direction they didn't want to go and always made suggestions that fell in line with the themes they wanted to emphasize for their day. On the wedding day I felt like I, as mother of the bride, could just relax and take it all in while Rachael and Tyrae made sure everything was in order, people were in the right place at the right time, and things were squared away with the venue. At the reception our entire family could just have a blast without worrying about small details that we knew Rachael had helped us plan for. We could not have hoped for a more fun, family-filled, beautiful, exciting, stress-free wedding day where we truly could "Just Breathe!"



Just Breathe. Weddings & Events's reply:

April thank you so much for this beautiful review. It was such a pleasure getting to meet you and hear about your family traditions, and what you were hoping for for your daughter. Then meeting April and getting to learn about her favorites and important pieces for the wedding just made me fall in love with your family! I love knowing that my team was able to help you, especially as the mother of the bride, just breathe! I truly hope our paths cross again in the future and I wish you, your family and new son-in-law all the best!

Jennie

Married on 06/23/2018

Rachael of Just Breathe Weddings & Events made my dream wedding come to life! I would not have been able to create our BEST DAY EVER without her on my team. She kept me in one piece when I thought I was going to explode with her calm, cool, and confident demeanor - there's so much to do! She's an absolute PLEASURE to work with - so kind and thoughtful - and I feel so fortunate to have had such a capable person walk me through things from start to finish. She was able to help me organize my thoughts (no easy task) and make my vision a reality - AMAZING! She also made it so much easier to enjoy the process with my fiance (now husband!) and I am forever grateful for that. THANK YOU, RACHAEL!

Just Breathe. Weddings & Events's reply:

Jennie...this is such a kind review. I had SO much fun working with you and Sam (and Ava!) during this whole process. From start in 2017 to end in 2018 it was amazing to see all of your visions come to life. It was MY pleasure to be able to be a part of it all. Thank you for choosing me to help you. I wish you all the best in life and love! xoxo

Kirsten

Married on 05/19/2018

OKAY, so I may be the only crazy person to give a review BEFORE the actual wedding but its only because I have the UPMOST confidence in Just Breathe. (I also will write another review after the wedding to make final comments on the day of services- which I know will be outstanding.) I have been able to work with Rachael for about 6 months now as she has been by my side throughout the planning of our May 19th wedding. I honestly can not say enough good things about her and her business. She not only has been my wedding planner but has become a friend as well, and I think that speaks volumes about her as a person and about her passion for her business. Rachael is outstanding at what she does. She knows the ins and outs of everything "wedding" and has a way of giving advice without being overbearing. She is honest and trustworthy. I have never gone more than a day or two before I receive a response to an email I send (its honestly usually within a few hours.) Overall, if I could go back in time, I would have sought Rachael and Just Breathe Events from day one. From the bottom of my heart, if you are even slightly considering getting a planner/coordinator, look no further than Just Breathe.

Just Breathe. Weddings & Events's reply:

Kirsten thank you so much for your review. You are the sweetest and it has been my complete pleasure getting to help you bring your visions and ideas to life. I love being your buffer, making you laugh & keeping you calm! :) Your wedding day is going to be stunning & so, so fun!

Rachel was so refreshing to work with for our wedding. She was prompt, honest, accurate and delivered on everything she promised. She is just wonderful and unlike other professionals in the wedding industry, She understands your budget and helps to get you most within your budget. Highly recommend Just Breathe Weddings& Events!

Just Breathe. Weddings & Events's reply:

Thank you so much for your review! I always try so hard to get my clients the BEST bang for their budget! I'm glad I could help!

Kaitlynn

Married on 01/30/2016

Rachael was so warm and welcoming from the moment we met her. She went above and beyond to ensure that she helped us have the wedding of our dreams.

Just Breathe. Weddings & Events's reply:

Oh Kaitlynn you are just amazing! I know it's been a while since your wedding but I still look back on photos and remember how much fun I had helping you plan the winter wedding of your dreams! You and Corey both were so wonderful to work with and now you're about to have twins! How time flies...and I truly appreciate you writing a review here on WeddingWire.

Morgan

Married on 09/14/2019

Huge Help!

Our wedding was 9.14.19 and we were so grateful for Rachael! We ended up hiring her after a lot of our vendors were already chosen, so we went with the partial planning package. My husband and I were really stressing over the little details and day of stuff. Rachael worked with us on checklists and timelines and answered any questions that we had about the whole wedding planning process. Rachael was so patient with us and our many, many questions! She made us think about all the details that we never would have thought about on our own! It was really helpful to have people there they day of to take care of setting up, moving things around, and cleaning up. At the end of the night we were able to just leave and not have to worry about anything!

Just Breathe. Weddings & Events's reply:

Thank you so much for your review Morgan! It was seriously MY pleasure to get to know you and David, help you through the planning process, and have my team there for your day-of coordination. There are so many little details leading up to the day and I love to offer my help to get your gears turning! Thank YOU for letting me be a part of that. All the best to you both!
Are you interested?
Send a message