74 Reviews
Recommended by 100% of couples
Quality of service

5 out of 5 rating

Average response time

5 out of 5 rating

Professionalism

5 out of 5 rating

Value

5 out of 5 rating

Flexibility

5 out of 5 rating
46 User photos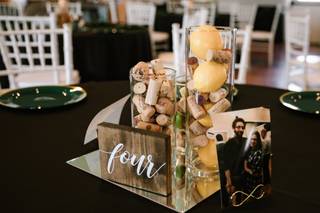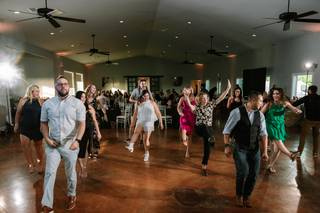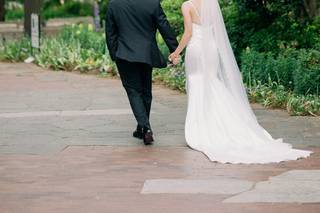 + 42

photos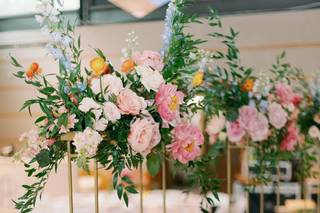 Featured

Tracey H.

Married on 02/19/2022

Perfect Day!

Barbara and her assistant Tina were amazing! Her attention to detail on the day of was wonderful and she was the best communicator! She took my vision with very little instruction and made it come to life! My day of was so stress free because of her and her assistant Tina! She also has great vendor recommendations so book her early even as a coordinator because she will make the planning process so much easier.

Joined by Love Wedding Planning's reply:

Thank you Tracey! Tina and I enjoyed working with you and Kevin! You two were great. Thank you so much for taking the time to write this! I cannot wait to see the photos!

Taylor A.

Married on 11/12/2022

Amazing Experience

Barbara was absolutely amazing. She handled everything with grace and ease. I was able to keep calm all day and not worry about minor details that usually go wrong the day of. She always responded quickly and met with me any time I needed her. Even my bridesmaids made comments after the wedding how amazing she was. Barbara made it happen and made my day even better than I could have imagined!

Joined by Love Wedding Planning's reply:

Thank you Taylor and Jimie! I loved working with you two during the planning process and it was such an honored to get you down the aisle! Your wedding party was so helpful and you had a fantastic support team! Thank you again, the pleasure was all mine!

Molly S.

Married on 11/11/2022

Highly Recommend!

I am so glad I hired Barbara as my wedding coordinator. Even though I hired her for month of coordination, she really stepped in from our very first phone call! Barbara was a wealth of information and was extremely responsive to emails throughout the planning process. She offered helpful tips and advice, and I took comfort knowing I could rely on her. Thanks to Barbara, the day went so smoothly, despite an unexpected 20-degree temperature drop and rainy and windy conditions that caused a change in plans and moved the ceremony indoors. I am truly grateful to her for making my day stress-free. I highly recommend you hire Barbara and her team to make your special day a stress-free success!

Joined by Love Wedding Planning's reply:

Thank you Molly and Trevor! Your day was absolutely beautiful and you two were stunning! I enjoyed being a part of the planning process and getting you two down the aisle! The weather did do a flip flop on us, but the backup plan was beautiful and you got married! Thank you so much for trusting me to be a part of your special day! Barbara

Are you interested?

Send a message

Matt M.

Married on 10/08/2022

Best. Planner. EVER!

I cannot explain how amazing Barbara was as our wedding planner. From the very first meeting, she understood our vision and carried that vision out until the wedding day. More importantly, she genuinely cares about her clients and makes sure they are getting absolutely everything that their heart desires, while also bringing in sound logic and with her years of experience. You'd be a fool not to hire her for your special day.

Christina H.

Married on 10/06/2022

It was a magical day!

Barbara, of Joined By Love Wedding Planning, was absolutely AMAZING! She was very prompt to respond to my request for more information for our daughter's wedding. As a matter of fact, she was the first... on the very day I sent the request! She offered me a plethora of knowledge/useful information over the phone, long before we met in person to see if we were a fit for one another! I loved her straightforward personality, and the fact that she was a true expert in her chosen field ~ which made it very easy to decide to hire her! If you are looking for someone who can help you plan your special day, from start to finish, and keep you on track, look no further! Or do! I think you will be pleasantly surprised at her professionalism and the attention she will give you in answering all your questions, being available when you call and making sure that your day is the best day of your life... that you will decide right away that SHE's YOUR GIRL! She definitely makes you feel special! You don't know, what you don't know... and Barbara has planned so many weddings, she will think of things to ask you that you may never have thought of! And for that, I am very grateful!

The venue couldn't have been set up more beautifully! It was like a fairy-tale come true! Thank you again, Barbara, for all you did to make our daughter and new son-in-law's wedding day magical!! We couldn't have done it without you!



Joined by Love Wedding Planning's reply:

Wow, I don't know what to say....thank you so much for taking the time to write this review. I really love what I do and reviews like this keep me going in a positive direction! You were great to work with and I hope to hear more about their future together as husband and wife! Thank you again! I loved working with you! Barbara

Chevy J.

Married on 07/21/2022

the best of the best!

Barbara with joined by love wedding planning was absolutely AMAZING! She's kindhearted, cares about her couples while also being stern when needed. She helped me with not only my budgeting & vendors but also with any additional décor items I needed. I HIGHLY recommend having her for your special day!

Joined by Love Wedding Planning's reply:

Thank you Chevy! You are a gem! Thank you for taking the time to include me in your big day! I am always here for you! You were beautiful and your day was amazing!

Sara K.

Married on 04/30/2022

Amazing wedding planner

Barbara was amazing and SO helpful during my wedding day. Highly recommend!

Joined by Love Wedding Planning's reply:

Thank you Sara, I enjoyed being a part of your day! Best wishes to you and Jason in your future together!

Leslie D.

Married on 04/23/2022

Barbara is Amazing!

Barbara is amazing and such a pleasure to work with. It is obvious she loves what she does and wants to ensure the special day is perfect. Barbara is so organized and stays on top of all the vendor communications. She maintained control of the reception to the point that our venue invited her to be on their preferred list. As the MOB I didn't realize just how much pressure this took off of me on our daughter's special night. The reception went off without a single hitch, and I was able to enjoy myself!

Joined by Love Wedding Planning's reply:

Thank you so much Leslie! I loved being a part of your daughter's wedding! I am so glad that you enjoyed the day! Everything was beautiful and the night was full of dancing and laughter! Thank you for trusting me to be a part of Anne and Riley's wedding day! Barbara

Sydney S.

Married on 04/02/2022

Phenomenal Wedding Coordinator

We booked Barbara roughly 15 months before our wedding day. She was the third vendor we booked behind the venue and photographer. From the beginning, I knew I wanted a wedding coordinator so that our families could truly enjoy our wedding day. From the first minute I started talking to Barbara I knew she would be my wedding coordinator. Barbara is organized, has great communication, is well-connected in DFW, and goes above and beyond to help her brides. Even though I booked Barbara for "Month of Coordination" she was there beside me as soon as I booked with her (15 months before wedding day). She helped me find amazing vendors, kept me calm through all the wedding stress and madness, provided guidance through my MILLION questions, and met with me several times in person and on the phone prior to our wedding day. I added two full-day assistants and a tear-down crew for the wedding day through Barbara. Our wedding day went flawlessly – Barbara took all the stress away and there were no glitches (at least that I knew about). I would HIGHLY recommend Barbara to any future bride. She will take care of you and treat you like family. My only regret is not getting a picture with Barbara on the wedding day.

+ 7

photos

Joined by Love Wedding Planning's reply:

Thank you so much Sydney! Your day was so wonderful and you were absolutely beautiful! I appreciate the time you took to do the review!
You had a great team of vendors that made the day run smoothly and we all worked together as a team!
I enjoyed being with you through the planning process and I am so happy for you and Rigo and I wish you two the best life has to offer!

Barbara

Lilie G.

Married on 02/26/2022

Worth their weight in gold

Barbara and Macarena are worth their weight in gold! Their help in planning and running our wedding was invaluable. Their recommendations, networking, and wedding industry knowledge saved us so much time, effort, and money; we already had some vendors picked out when we contacted them, and their alternate referrals saved us more than we paid for their services. Knowledge and experience in this industry is everything, and these folks know their stuff.

We felt that Barbara and Macarena really cared about our wedding as much as we did. It was obvious their first interest was to make sure everything was perfect for our big day, and their commitment and professionalism spoke to that. Barbara, even though she wasn't the main planner day-of, even stopped by on her off time to see how things were going. That's dedication.

Their communication is top-notch. We never had to chase them down, they were always proactive in setting up calls and meetings. They stayed on top of every vendor, and were instrumental in the day-of coordination. Without Macarena to wrangle everything at the rehearsal and the big day, our hair would have been grey by the end of the weekend. But thanks to her, all we had to worry about was repeating the vows correctly. Even now, after the event, they're following up with photographers to make sure we get our photos and handling any loose ends with vendors.

We can't recommend these folks highly enough. Let them do the heavy lifting, you enjoy your day. Joined By Love should be your first call for planning your wedding; thank us later.

Joined by Love Wedding Planning's reply:

Thank you so much Lilie! It was a pleasure working with you and Drew. Your wedding was so much fun! You were very detailed and organized and made our job easy! I am so glad your day was everything you dreamed of! Thank you again! Best to your future together!

Erica S.

Married on 01/03/2022

The Amazing Barbara

If you are planning a wedding you NEED Barbara! Barbara helped guide me throughout my wedding. I asked for her Day of Coordination services and she went above and beyond. I had planned and booked most of my vendors but she made sure everything was correct and helped me with the little details I missed. She helped me book my last vendors such as linens, DJ, and cake. When I emailed her for any questions she responded immediately. Even if she was unsure she would email me telling me she would get back to me. We talked on zoom multiple times to catch up and see what the next steps were. On the day of the wedding, she was on top of it! She made sure everyone was where they needed to be and helped guide us throughout the night. If it wasn't for her I would've been stressed, but I never felt more relaxed and ready to take on the day. BOOK HER! I promise you will not be disappointed! Thank you Barbara for making our special day unforgettable!

Joined by Love Wedding Planning's reply:

Thank you Erica! Your day was nothing but beautiful! You were so adorable and I really enjoyed working with you every step of the way! Keep me posted on your life events! I will miss chatting with you!

Lindsey W.

Married on 09/11/2021

Caring, Supportive, and Reliable Wedding Coordinator who gets things done!

Joined By Love Wedding Planning is incredible! Barbara and Tina were there on our wedding day and they handled absolutely everything from decoration setup to vendor coordination so that we did not have to think or worry about anything while we were getting ready. Barbara stuck with us for over a year when we had to postpone our wedding with short notice due to COVID-19. She went above and beyond to help us move all of our vendors, review all of our contracts, and offer advice and encouragement. Barbara really sticks up for her clients. We had a vision of how we wanted our wedding day to go and she made sure that this was communicated effectively and executed perfectly. We seriously could not have done it without her and her team! Joined By Love truly cares about their clients, ensures that we are heard and taken care of, and executes their job professionally and passionately! I would highly recommend anyone planning a wedding to use them!

+ 6

photos

Ashley A.

Married on 05/08/2021

Amazing. Seriously the best choice that we made for our wedding day.

I can not even begin to say enough good things about this business. The owner, Barbara, will make your wedding unbelievable and take care of every little thing. And if things come up, and things don't go according to plan, you don't even need to sweat it because they've got everything covered. Trust me. I have went through two pregnancies throughout my engagement and wedding planning, and we pivoted and made it through. If you hire Barbara, I promise she will become more of family than a wedding planner. I would do it 120x over again. Thank you from the bottom of my heart.

Alyssa B.

Married on 04/23/2021

Couldn't have done it without her!!!

Where do I even start! Barbara and her team were absolutely amazing!!! When my husband and I first interviewed Barbara, we knew within the first five minutes that we wanted to work with her. Her knowledge of the process, vendor connections and care for her clients really showed through and we let her know right away we wanted to work with her. During the entire planning process, she was extremely detailed, followed up with us on deadlines and coordinated with vendors so we didn't have to. Any time we had any questions or concerns or needed to change anything, she was quick to take care of it! When it comes to the actual wedding day - Barbara and her team showed up promptly, checked in on us, and worked their magic the rest of the entire day and night! I was able to truly focus on getting ready with my bridesmaids while they took care of EVERYTHING!!! I knew exactly what to do, where to go, and didn't have to stress about any details other than my own nervousness for the wedding itself lol. All in all, I will always and highly recommend working with Barbara/Joined By Love Wedding Planning and all team members!! We truly had a wonderful and perfect experience and it wouldn't have been possible without them :)

Joined by Love Wedding Planning's reply:

Alyssa! Happy tears this morning for me! Thank you so much for taking the time to review us! We love what we do and you and Alex were a dream to work with! Your vision came to life with an awesome vendor team! I can't wait to see all the pictures! The sneak peaks were so beautiful! Thank you again for taking the time to share your experience! We were so honored to be a part of your big day! Barbara

Julia A.

Married on 03/27/2021

Partial Wedding Planning

It was such a relief having Barbara in preparation for, and on, our big day! As someone who was very stressed and anxious during the planning process, Barbara brought me piece of mind. Both my husband and I, and our families, loved having Barbara on the wedding day!

Candace

Married on 03/20/2021

Joimed by Love Wedding Planning

Barbara amd her team were amazing. We were referred to her from someone who used her through a group on Facebook. We scheduled an online Zoom meeting and we both knew immediately that we would be hiring her. She is very experienced and knowledgeable has great relationships with several excellent vendors. You feel like she's your friend or family member and has your best interest the whole way and really just tries to meet your idea of the perfect day staying within your budget just I can't say enough and I highly recommend it to anyone who needs a wedding planner. We truly could not have done it without her and our day was just amazing. She was there for us every step of the way every question every idea. But when we really saw her sign with the day of the wedding he made sure my daughter was there for every evereve events so that later she wouldn't have missed anything it was just the best day ever and if you need a wedding planner she's the one you want! My daughter and I both agree that hiring Barbara was the best decision we made for the wedding!

Joined by Love Wedding Planning's reply:

Wow, I am speechless, thank you so much for the review! We absolutely love what we do! You were fantastic to work with and your day was absolutely beautiful! That dress was stunning on you, Candance! Thank you for sharing and allowing me to be a part of your Best Day Ever! Barbara

Theresa A.

Married on 02/27/2021

Amazing Coordinator

Barbara was hired by my venue to help coordinate our wedding day. Our wedding day had been postponed twice due to covid and during that time, we had 4 venue manager changes and a DJ change. We weren't sure what to expect but Barbara was always there to answer our question and tie up the lose ends between timeline and vendor communication. The wedding day was a huge hit with Barbara. She chased folks down and made sure everybody was on the same page! Guests would ask us questions or make suggestions and we were so comfortable with Barbara, we told them she's got this - it's her wedding (for coordination) and they backed off. Because of Barbara, I didn't have people coming to me asking for direction or giving me ideas - Barbara was the buffer. Being able to have somebody pull everything together so you can enjoy your day is 100% the way to go! When I had conflicting ideas with a vendor- Barbara was there to make sure we executed to expectations.

Barbara also went above and beyond! My bustle broke and she was in the bathroom with safety pins doing everything she could to get it pinned back up! My daughter wanted to wear a costume and she helped coordinate the entrance so my daughter was comfortable to dance! She made sure my vendors were fed so that I meant my contractual agreements and so the vendors didn't miss coverage of any wedding activity.

Nothing ever felt rushed or lagging -having Barbara run the wedding was amazing. My wedding party all loved being able to kick back and enjoy the party!


Joined by Love Wedding Planning's reply:

Theresa and Ryan!!!! You two are the sweetest and I feel so honored to have been a part of your big day! I am very happy that you enjoyed this day. The love you two share and the love you share with Sophia shined throughout this day! Thank you for accepting me as your coordinator and giving me the pleasure of celebrating with you and your family and friends!

Charity N.

Married on 02/12/2021

Helpful and Professional!

Barbara and her team were so helpful in preparing for our wedding day! She had great knowledge of vendors and we were very happy with everyone she suggested. We needed someone we could trust as we were not in town to meet with multiple vendors. Barbara really went above and beyond to find me a great caterer and baker who would be gluten friendly. as I am Gluten Intolerant. This was a difficult task and she worked hard to make sure we found someone great!

I found her most helpful when it was time to make decisions. She helped me prioritize what to do next and kept me on a timeline to get everything accomplished.

On the wedding day she was efficient and made sure things ran smoothly. She was great at listening to my concerns and adapting as needed. Barbara and her team were there to help set up and take down which was extremely helpful. I highly recommend Joined by Love Wedding Planning to help you plan your big day!

Hannah H.

Married on 01/14/2021

Barbara is superhuman!

Barbara is worth every.single.penny. and then some!! Her skills as a coordinator are impeccable and she goes above and beyond to make sure her bride is taken care of. Being a DIY bride on a budget, my family and I did all the decorating and catering for my wedding. So, I helped get the decorating started the morning of the wedding, told everyone what I wanted things to look like, and Barbara coordinated it all and made sure that everything fit exactly into the vision I had. If I asked Barbara to do one thing, I'd turn around a minute later and it was taken care! No matter how busy the day got, Barbara was sure to come to the bridal suite every hour and give me an update, ask if I need anything, and encourage me that everything was going well.
At the end of the day, I looked back and I was blown away at how much Barbara did and how calm, collected, but spunky she still was through it all! Barbara was a literal God-send and I'm so grateful to her! I cannot recommend her and her superhuman skills enough!

Joined by Love Wedding Planning's reply:

Thank you so much Hannah for the review and kind words! Your day was very special and truly the definition of love was displayed in every detail of your day! I hope you and Adam continue to be blessed! It was such a pleasure to be a part of your big day!

Melanie P.

Married on 12/31/2020

You need Barbara!!!!!

If you are on the fence about hiring a wedding planner like I was - just trust me, you need Barbara! Ever since our first time talking, she always made sure to ask how I was feeling about everything and make sure I wasn't feeling too stressed and was simply excited for the big day. Then on our wedding day, she had such a calm and supportive presence. We had the weather totally change our outdoor ceremony plans but Barbara handled it flawlessly, including transforming our reception space into a ceremony space and then BACK into a reception space before I could even process everything! In fact, as soon as I called her that week about the weather forecast, she already had a plan in place. Hiring her was for sure the best choice I made in planning my wedding!

Joined by Love Wedding Planning's reply:

Thank you Melanie for trusting me to be a part of your best day ever! You were a dream to work with and I am so glad that you were happy with everything! You were stunning!

Kevin N.

Married on 10/24/2020

Must have coordinator

Barbara is everything a bride and groom need on their special day. Our original coordinator cancelled on us due to COVID. So, I was on a hunt to find a coordinator and I found Barbara. From the moment I picked up the phone to the conversation we had, made me feel less stressed and I knew she would be the one to coordinate our wedding. Honestly, I'm happy our original coordinator cancelled on us, because I don't think she would have done half the things Barbara was willing to do. I suggest if you're on the verge of having a coordinator to go ahead and do so. My Wife and I had 99% of our vendors lined up already and Barbara was able to coordinate with everyone and made our lives so much easier. The line of communication between Barbara and the vendors were awesome and provided us with constant updates. On the day everything was perfect, at least to our knowledge, if anything went wrong Barbara and her team dealt with it. I would recommend her to all my friends and family moving forward. By far the best investment any couple needs to include in their wedding and will create a very stress-free environment. She is willing to deal with anything you throw at her and will not waste any time doing so.

Sam F.

Married on 10/17/2020

Caring and Dedicated Wedding Coordination

I've hired Joined by Love for my wedding coordination and they have seriously gone so above and beyond! Barbara has spent time reviewing every single contract I have with vendors and contacting them all individually to ensure everything I need for my wedding day is fully and completely covered. She has also helped me find vendors and get pricing for the services that I still need to book - everything from food, hair, makeup, photography, flowers, and hotels! She is helping me organize and collect the decorations, centerpieces, music, and details to execute my dream wedding day vision! She keeps me organized and on track with all of the wedding planning we need to do so that I don't need to worry about that myself, and she is always willing to take on extra planning activities. When I am too busy at my job during business hours she takes on calling my vendors and prospective vendors to ask them the questions that I need answers to. Barbara is dependable, reliable, and an expert advice giver in the field! She is so easy to communicate with and coordinate with too which makes everything so smooth. Joined by Love has made my wedding SO EASY and I am SO HAPPY that I have them helping me!!! I seriously would not be able to do it without their awesome assistance! Additionally, after planning all of this with the help of Joined by Love, I had to reschedule my wedding due to the COVID pandemic. Barbara handled everything for me, which took a huge weight off of my plate. She contacted and rescheduled all of my vendors. She handled the difficult conversations and rearranged my payment plans for me. The biggest impact to me though was that she gave me encouragement and wisdom when I was feeling overwhelmed and upset by everything. Barbara truly cares for her brides and will be there for them. I am so thankful to have Joined by Love on my side during this time.

Joined by Love Wedding Planning's reply:

Thank you Lindsey and Sam! Such kind words! Know that all of this has been my pleasure working with you two. The decision was hard, but you made the right one for you and the ones you love. I cannot wait to witness "Joined by Love" with you two on this Day Like no Other!

Liliann G.

Married on 10/11/2020

Stress Free!

Barbara as we like to call her Aunt B was just amazing. I gave her my vision and she took care of all the details.
Day of the wedding I was stress free, she took really good care of us and made sure it went as planned and the way we visioned out wedding.


Joined by Love Wedding Planning's reply:

Thank you Lily! Your day was a dream! I am glad that I was there to witness it and appreciate your trust in me! Let's stay in touch! Best to both of you and your family! Aunt B

Angela P.

Married on 10/03/2020

Super Coordinator

Words can not express how efficient, professional and flexible Barbara was as our Day of Wedding Coordinator. She kept me stress-free, managed the chaos gracefully and was cool calm and collected my entire event. I would recommend her services to any and everyone who needs a planner/coordinator. She is well worth the money and you definitely get what you paid for with her.

Joined by Love Wedding Planning's reply:

Angela and Derrick, thank you so much for taking the time to do this review. I am so happy that you had a great day and so honored to have been a part of it! The love that was shared, not just with you two, but your friends and family was amazing and so well cherished that day! You definitely knew what you wanted and you made my job easy! Thank you again and I wish you two nothing but the best and happily ever after!

Amber

Married on 09/25/2020

Wonderful and seamless

Barbara made our wedding day seem so perfect! I know now of the few inevitable things that "went wrong" but the day of had NO idea. She was so amazing through our entire process and kept my stress low. I can't look back and imagine our wedding day without her. SO many people complimented us on our wedding and coordinator and she was amazing with vendors.
Are you interested?
Send a message