Reviews
5.0 out of 5 rating
Quality of service

5 out of 5 rating

Average response time

5 out of 5 rating

Professionalism

5 out of 5 rating

Value

5 out of 5 rating

Flexibility

5 out of 5 rating
100%
Recommended by couples
Awards
12 User photos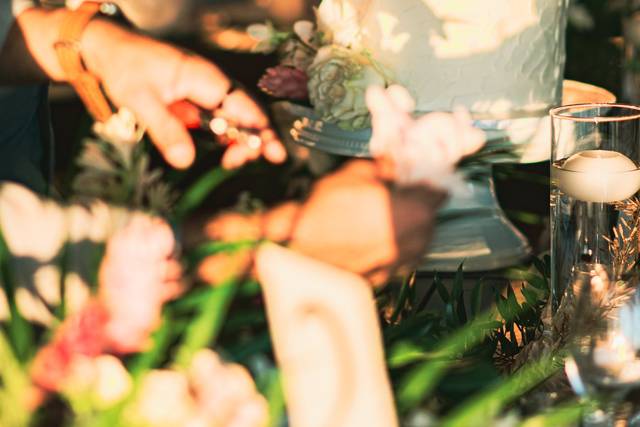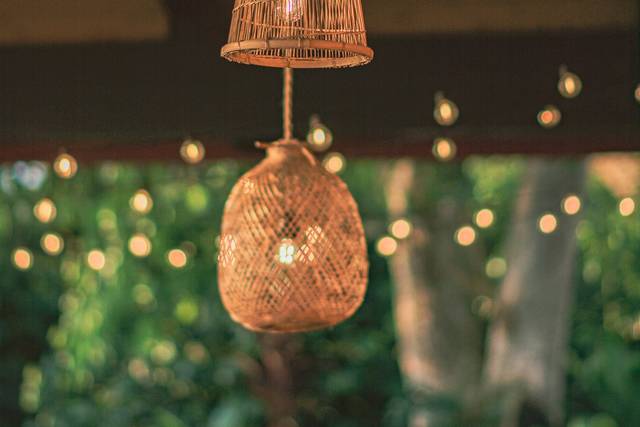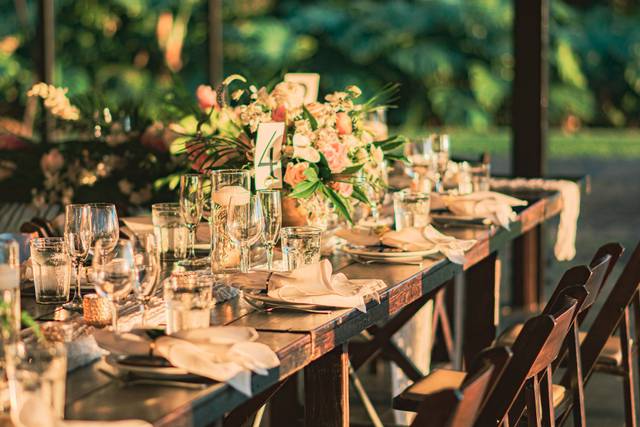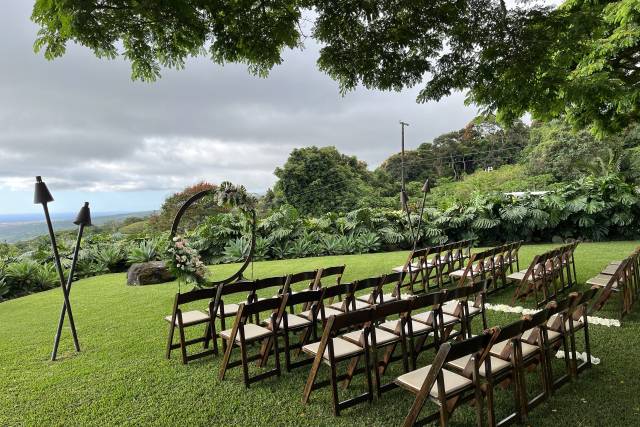 + 8

photos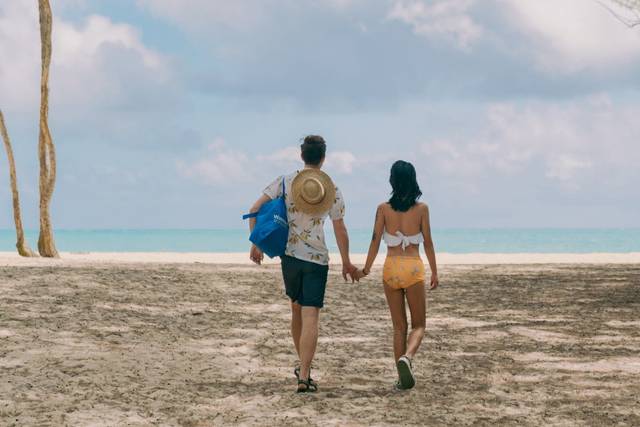 Featured

Su Zhao

Married on 01/25/2020

Excellent service eo

Hiring CJ, Emma and Hawaii-Day Wedding & Events to be my wedding planning team was the best decision we could have ever made!! I decided to move my wedding date 9 month early due to my pregnancy. I definitely don't think we could've done it without CJ and Emma, especially within less than 2-month timeline.

For the planning phase, CJ and Emma made sure that we were on top of everything for the wedding, from following up timeline to booking the vendors, especially our wedding was destination wedding and planning phase was during my first uncomfortable trimester. They provided us vender and wedding place options with pro and cons and follow up multiple times before the deadline. Due to my body condition, my maid of honor Han was the main one involved in planning. CJ was very patient and thorough with everything and provided clear to-do list for each person to complete meanwhile keep everyone in the loop.

On the day of the wedding, CJ team was on top of the timeline and made each session had enough time to celebrate as well as to take enough photos. Emma also went above and beyond to make sure everything went as smoothly as wedding could go-all the while smiling and easing my stress level. Our family was so enjoyed the day and we stayed over time at the dinner place. Both CJ and Emma stayed over till the end and helped us packing all the decors. We really appreciate their care and kindness.

Another highlight of their services are vender choosing. The biggest concern of destination wedding is worrying vender quality. I have to say Emma has very good taste to choose venders, made our biggest day beautiful and elegant. I absolutely love my makeup artiest abbie, my ceremony place and dinner place. How many times have you been to a wedding and actually enjoyed the food and wine? In fact, most of our guests raved about this food and wines. Believe or not, CJ is not only a great wedding planner but also a professional photographer. I absolutely love our wedding photos and the highlight video. I got a lot of compliment on the photos and a lot of my friends mentioned how touchable the video was. Known I have an angel boy coming up, he even made us a nice electronic photo album as a gift to us with a lot of photo fine touches!!

We can't say enough thank you to all Hawaii-Day Wedding & Events for the effort you put into my flawless wedding. They are definitely the one who can provide you one-stop shop, all-inclusive and affordable, customized to fit your fancy and your budget.


--Elvie and Su


Yutong

Married on 08/16/2023

Overall, great!

CJ and his team were a game changer for our Big Island wedding! They were on top of
everything, always had our back, and hooked us up with some awesome vendors.From flowers to food to furniture, they gave us plenty of cool options to pick from.Their thoughtful approach and genuine care made our experience stress- free and memorable. Big thanks for making our day so special!
PS: CJ is also a great photographer!

Richard H.

Married on 05/12/2023

Thank You Hawaii-Day Team!

Thanks so much to CJ and his team: Ismael, Chloe, and Summer for all of their great work in helping us plan and coordinate our destination wedding! We really couldn't have done this without them or have asked for better coordinators.

Because of our busy schedules and procrastination, my wife and I had put off our wedding planning until roughly 3 months before our scheduled wedding date (we had booked the venue + date already from pre-covid). As you can imagine, because of that, a lot of things had to be done within this short time frame. Luckily, CJ and his team was available to help us with the planning and coordinate. I had been originally interested in his team due to his multi-lingual team ( I believe he has team members that speak fluent Chinese, Korean and Japanese).

CJ and Ismael, who were involved in the planning phase, first built an overall timeline of what the day looked like, an initial floor plan based on our venue, followed by a very organized list of vendors that needed to secured, and essential things that needed to get prioritized. They also had many great vendor recommendations based on our budget and our envisioned design. Throughout the planning phase, they were also very flexible and accommodating as we had changed our design ideas multiple times and were quite selective about a few of the vendors. CJ is very honest about certain design ideas and pros/cons for each vendor which was extremely helpful for us in choosing vendors + planning the design.

Fast forward to the wedding day, Ismael, Chloe and Summer were extremely organized and did an amazing job making sure everything went smoothly. Ismael helped us smoothly incorporate some last-minute design ideas for our guest tables, helped coordinate with all of our vendors to make sure everything was there, and made sure the whole event ran on schedule. Chloe was extremely helpful in guiding my wife's and her family (and communicated with them in Korean) throughout the photoshoots and wedding day. Summer was great in helping to get everything set up, welcoming our family + guests, and helping us with our guestsbook.

At the beginning of 2023, the thought of the whole planning process had been a very stressful thought for us, but with the great help of the Hawaii-day wedding team, our wedding turned out to be unforgettable and a lot more fun and memorable than we had expected. They had also made our lives so much easier throughout the planning process.


TL;DR: Hawaii-day wedding team was great and helped us plan everything from scratch in a very short time. Highly recommend them, especially for those with family members from China/Korea.

Are you interested?

Send a message

Tuan T.

Married on 02/12/2022

Could Not Be Happier With Hawaii Day

Summer is THE ABSOLUTE BEST. Some people are just born to work in the field they're in and she is one of those talented folks! She really brings your vision to life and trust me, you're in great hands with someone so caring and experienced. She seamlessly helped us through what was supposed to be a very stressful time. I can truthfully say that we couldn't have done it without her and she truly made our big day special. Summer and Hawaii-Day Wedding should be top of the list for everyone who is starting to plan their big day!

Sunnie S.

Married on 07/31/2021

Excellent service!

CJ and summer as well as their team was excellent to work with! They were very responsive and very helpful with planning my wedding. My wedding day turned out perfect and would I highly recommend hiring them for your special day!

Luona G.

Married on 06/01/2021

CJ is the best!

CJ is super professional and patient! He did everything I asked for our couple pictures. I've got soooooooo many compliments on the photos he took. Highly recommend him!!

+ 5

photos

Parry Y.

Married on 03/03/2021

Amazing experience, planned my wedding in 2 weeks

We loved working with CJ on our elopement in Honolulu. He was able to put everything together under 2 weeks' notice due to changing pandemic rules. And I was very appreciative that the entire crew was very flexible to accommodate my schedule due to the unpredictable weather on the island. CJ was very responsive, and his team provided very professional services. I can't thank him enough to help me plan a stress-free wedding, and enjoy my time in Hawaii.

Leslie R.

Married on 08/09/2020

Amazing service!!

CJ was exceptional! Although we unfortunately had to postpone our date, he made this process less stressful on my fiancee & I. He was very mindful of our needs & thorough on the details. Great, great company!

J Wang

Married on 06/26/2020

Highly recommended!

I spent a lot of time on searching for a day-off coordinator when my fiance and I decided to host a destination wedding in Honolulu. After contacting a bunch of vendors and talking to plenty of them on the phone, I found CJ and his team is the most under-rated vendor for wedding planning/coordination services.
CJ was very accessible and always keen to offer his help even at the very early stage of my vendor searching process. We scheduled a phone call for discussing services his team can offer but it turned out we received much more information than what we expected, including suggestions on how to negotiate with our hotel venue, what we might miss during wedding planning and how the planning time table should look like - this is indeed much more than a day-off coordinator should offer. We soon made a decision on hiring his team as our day-off coordinator.
During the course of early wedding preperation like vendor searching, hotel venue planning, venue design, and etc. CJ was always very helpful and tried to provide all his honest opinions whenever we needed any advices.
We are just like all other couples during this difficult time when Coronavirus disrupted everyone's wedding planning. CJ was the first and the only one vendor who reached out to us and reminded us to contact all other vendors about the potential changes in our wedding plan. This absolutely shows his sense of responsibility and enthusiastic to offer his help to clients. Although we arrived at the difficult decision to cancel our wedding, I'd still like to give CJ and his team a 5/5 rating!

Zijie

Married on 12/09/2019

Great team

CJ and Emma did a wonderful job of arranging my wedding ceremony. My wife and I are extremely satisfied with their work, from booking the Chapel at paradise cove to all the detailed photographs. Also, Abbie helped my wife and family members to make up professionally. In all, this is a great team to work with. I highly recommend them if you also wish to have your wedding in Hawaii!

Xueping C.

Married on 08/21/2017

Excellent service

Matt and Xueping had a wedding in Hawaii at Turtle Bay. CJ's team was a very professional planner, top-notch photographer, and professional editor for the video. They exceeded all our expectations from beginning to end. Planning was seamless and he ensured that every detail of the event, from several days prior to our wedding event to meet and discuss final details, to the very end of the wedding night were all well coordinated. Having a professional planner was definitely a wise investment, as there are so many details to attend to for a special day that it takes much of the burden off the bride and groom for coordination and planning. Having a great planner like CJ to ensure all details and the event go smoothly, along with great photography and videography services that capture the event so beautifully like they did, I can say I wholeheartedly recommend him to ensure your day is only filled with wonderful memories for a lifetime!

Ben A.

Married on 02/11/2016

Unforgettable memories for two of us

Our wedding was back in Nov 2015, my wife and I chose to have a Western ceremony in Hawaii Wakiki. We met with CJ who is the wedding planner. CJ, and his team were wonderful! They are organized, energetic, genuine and friendly! They suggest a few great chapels and we chose to tie the knot ceremony in Hilton Hawaiian Hotel! Also we took some great pictures along the shore, it was very lovely. Unforgettable memories for me, my wife and our families! Thank you CJ!

Callon

Married on 01/01/2016

Amazing Team and give us the perfect wedding!

The Hawaii- Day is such a professional and diligent team. My husband and I planed to have a wedding at the winter. So Honolulu became our first choice. However, we lived in the NYC. We cannot really talk with planing team face to face, which made us feel very worried. Durning preparing time ( about half year), we had couple phone calls with Hawaii-Day team. They provided us several wedding locations, budget and progress. They explained the difference between those plans very clearly, it made us easy to make a choice. We headed to Hawaii one weeks ago. That was first time we met with CJ; He is a super nice and professional gentlemen. Within 2 hours. He brought us to the wedding locations, chose the wedding dinner and explained the specific plans. Meanwhile, he companied with us to buy the Honolulu cookies as our wedding lucky treats lol On the wedding day, we just focused on ourselves and enjoy the whole day. Because the markup team, photography team and manage team already prepared everything to you. That is a perfect wedding. All our requirement and expected, HAWAII-DAY team helped us realized. We very appreciate what they bring to us. Meanwhile, we got the baby now, we decide to bring the baby back to Hawaii and get the family photoshoot by Hawaii- Day team again. The good wedding planner is super important for us, because their professional and passion; you can save the time and energy. Your big day will become such memorable! Hawaii-day Wedding & Event it is!