Reviews
4.9 out of 5 rating
Quality of service

4.9 out of 5 rating

Average response time

4.9 out of 5 rating

Professionalism

5 out of 5 rating

Value

4.9 out of 5 rating

Flexibility

4.9 out of 5 rating
99%
Recommended by couples
56 User photos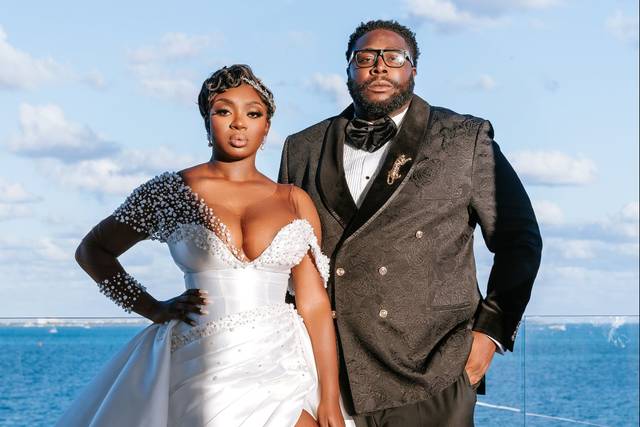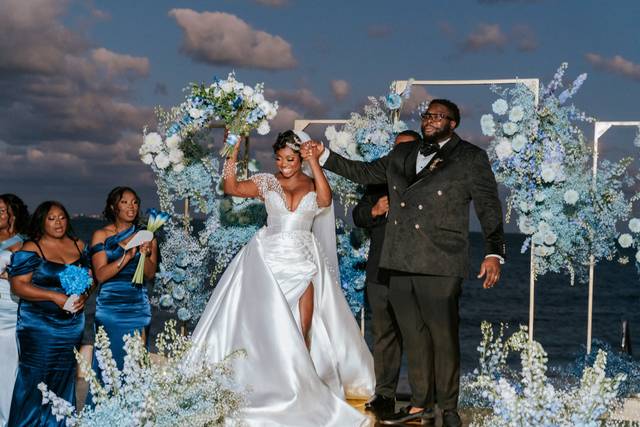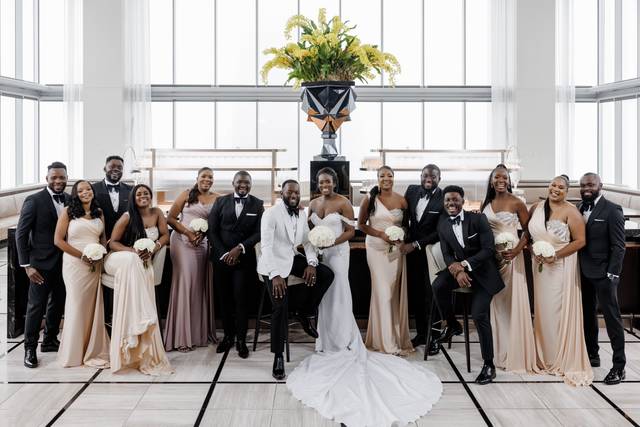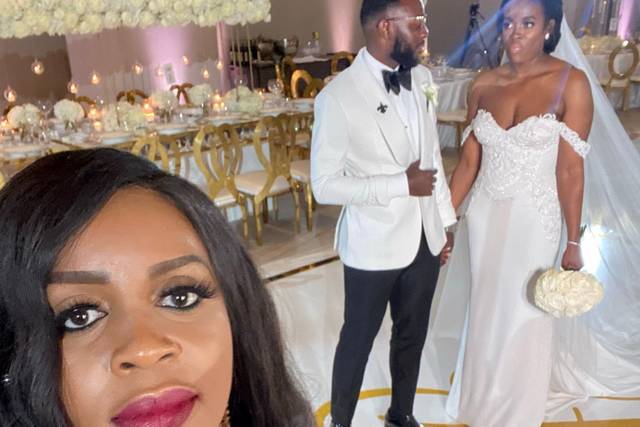 + 52

photos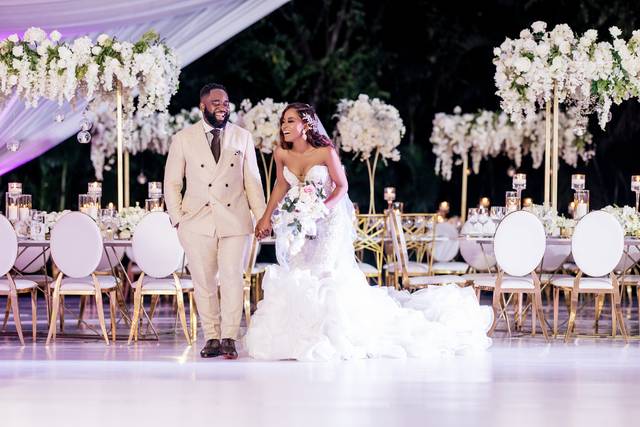 Ifeoluwani

Getting married on 09/04/2025

Great Wedding Experience

Thank you so much to Ftk and her team for making our wedding a truly magical and unforgettable day. Your passion, expertise, and dedication are unparalleled, and we are forever grateful for the incredible memories you helped create. I highly recommend them for a seamlessly planned wedding/event.

Aderike A.

Married on 07/08/2023

Perfect for Multi-Cultural Weddings

FTK went above and beyond for my sister's wedding. She took the time to learn about the nuances of the different cultures that were coming together and executed a marvelous ceremony that represented everyone there. Even through difficult times and unexpected setbacks, FTK was able to power through all obstacles and helped make the wedding planning experience as smooth and stress-free as possible.

Gbemisola O.

Married on 05/21/2022

Wedding Planner turned Big Sis

WOW FTK KONNECT! What can we say but what an AMAZING experience! I already knew FTK was going to do our wedding, just on paper she checked all the boxes we were looking for in order to execute our wedding. From our very first Zoom meeting, she had our best interest at heart. I already knew what I wanted and how I wanted our wedding to be and FTK and her team blew our minds with the execution. From carefully choosing our vendors to coordinating our day, FTK advised us on things based on her experience but never forced us into anything we didn't want (P.S. She was right about A LOT of things lol). Choosing your wedding planner is a very important part of the wedding process because it sets the tone for how things will be unveiled. She takes good of her clients, she's reliable, prompt, professional, well connected, compassionate, efficient (VERY VERY), and goes above and beyond for you. She did things personally that she didn't have to do but because of the love and care she had for us. We really gained a big sister of out this experience. Everyone thought we were actually related! Lol
She is well-versed in destination weddings! Whether you want your wedding out of state or out of the country, she's the right one for the job! She helped plan our 2 engagement shoots in Miami, our traditional wedding in Orlando, and our white wedding in Cancun. Each and every time she ran things so effortlessly, there was nothing for me to worry about. And her team is just as amazing and professional. When you hire her, you will meet sweet Wande. She was the best of the best at my traditional wedding. From lacing my corset to wiping tears. We learnt a whole lot from this wedding process which in turn will help us in our own endeavors in the event business.

Our wedding got a lot of visibility and it could have been without FTK. I could go on and on about her, she holds a special place in our hearts. This review cannot truly encompass the amazing experience we had with FTK. Words can't express the bond we created and how it showed through our wedding and post-wedding. You have to hire her, you won't regret it. She's the GOAT of the wedding industry. She's truly one of a kind.


Are you interested?

Send a message

Nichole A.

Married on 10/10/2021

The Entire FTK team was Magnificent.

Putting imagination into reality about your dream wedding is not always an easy task but with FTK you are guaranteed to make this happen. Thank you FTK and your team, and your energy and work ethics is unmatched.

Marbel A.

Married on 07/24/2021

Phenomenal!!!

FTK does her job effortlessly! She was the first wedding planner I reached out to and after that initial consultation call, it was a wrap for me. I knew she was the ONLY Planner I wanted to plan my wedding. Her attention to detail, dedication to her clients and ability to negotiate deals is simply amazing. FTK planned my bridesmaids proposal in Houston , coordinated our pre-wedding shoot in Miami, flew with us for food tasting in Puerto Vallarta and planned the perfect destination wedding for us in Puerto Vallarta, Mexico. She's very honest about pricing of items/vendors and will go above and beyond to make sure her clients have the BEST experience. Day of my wedding, I had no worries because I knew I had FTK and she DID IT! She's now part of my family and we love her so much. I pray her business continues to grow to higher heights by God's grace. FTK the one and only planner that gets to know her clients and the things they like. I don't think there's any planner like her. You are the BEAST in the wedding planning industry.

Kadijah

Married on 06/04/2021

DMV's Best Wedding Planner/ The Travel Planner

FTK and her team are literally a Gift from God! Working with FTK was always a dream of mine and I was in disbelief they day I actually booked her as my wedding planner. She is very attentive and has the ability to have all of her clients feel as if they are the most important person in the room. She is patient, respectful and very honest! She's thorough and makes sure her clients get the best value with all vendors booked. She pulled together a Faboulus wedding for my husband and I to include booking the best vendors! Starting from our California engagement shoot FTK helped coordinate our outfits and we had a great shoot! She was involved every step of the way with my wedding gown/ reception dress design and my husbands suit designs. Let's discuss decor! I didn't give her much to go on verbally however she looked at my Pinterest board and executed the best decor based off the ideas I loved most! She brought me to tears! Her team was also amazing! Day of my wedding I had absolutely no worries! Trust me! You can't go wrong going with FTK Konnect Events! She's the BEST event planner in the DMV! Love her and her team so much!

Mercy A.

Married on 05/29/2021

I love ftkkonnect

I'm still in awe of the wedding that I had. Honestly, I was not deserving of what FTK and her team did for me and my husband on both of my wedding days. They truly went above and beyond and exceeded my expectations. I trusted her and her team and I got more than what my heart desired. All of the vendors that she recommended to me and my husband were phenomenal. FTK and her team were punctual for all meetings, they were professional, and ANYTHING that I wanted, I got without question, but she always kept it real with me if she knew something was not going to work. FTK herself, advised and counseled me on so many things throughout the planning process and I trusted her every single step of the way. I never worried or questioned her judgement because truly she made me feel comfortable. She was patient with me and my husband, and she stepped outside of her role as a planner to encourage me and be there for me when I was stressed. She went out of her way to speak to my parents and ease their minds on certain issues and concerns that they had, meanwhile she didn't have to. She spoke to vendors on my behalf to give me top notch service when I did not ask her to. I don't know what else to say about how truly Perfect this team was for me. When I look back on pictures and videos, I think to myself, "how was I able to have all of this?" I'm forever grateful. I am so happy that I went with FTKKONNECT for my weddings. I LOVE FTK SO MUCH and truly this will not be the only event that she does for me! If you are looking for a team to plan your special event, you will find it with FTKKONNECT! You will NEVER regret hiring them!

Kayia J.

Married on 03/21/2021

You can't go wrong with FTK Konnect!

I hired FTK Konnect Events in July 2019 for full service wedding planning. My original wedding date was in September 2020, however, given the pandemic this was postponed to March 2021. Amazingly, FTK and her team took all the stress out of planning a wedding during a global pandemic. With every change, twist, and COVID related turn she and her team were there with solutions. Her connections are out of this world, culminating into a team of perfect vendors and the best memory of my life this far, my wedding day.

Judith A.

Married on 03/03/2021

The perfect wedding planner!

From the moment I reached out to FTK about my wedding on the first call, we got along so well. I shared my pintrest board and told her about my ideas for my wedding and she gave great suggestions on how it could be executed. She handled everything about my wedding ceremony with professionalism and really put my heart at ease on my wedding day. I also need to mention that I never met her in person before my wedding day as we both live in different countries but I trusted that she could deliver and she did! She suggested the best vendors to work with and they all surpassed my expectations with how they delivered their services. FTK is so passionate about her job and goes above what you will expect from a wedding planner to make one's special day memorable. I will always recommend her services to anyone!

Ambrosia H.

Married on 12/12/2020

Top of the Line Wedding Planner!!

In June of 2020, my husband and I, hired FTK Konnect to plan, design and coordinate our wedding. We were introduced to FTK through a mutual friend, and after only one introductory call, we knew that we wanted FTK to organize and construct our big day! Feyikemi Kukoyi, Director and Owner of FTK Konnect is creative, smart, and well-organized, and she managed to pull off the most elegant, unforgettable, exquisite wedding in less than 6 months, while being out of state, and also during the craziness of the COVID-19 pandemic.

Our guests and I were shocked by how beautifully it all came together, and she truly lifted the burden and stress that often comes with coordinating a wedding without a planner, and she made it so that my husband and I could focus on each other and enjoy the process without feeling overwhelmed.

FTK listens, understands, and offers great suggestions when and where needed, and throughout the entire process, she was timely, accessible, and communicative (even when out of town overseeing other events). We always felt like her first and only priority, and she was ALWAYS available to us. She also made it a point to check in on us regularly. Often doing far more than your average "planner". She truly became a friend. FTK is gracious, generous, and extremely professional, and any couple would be in the best of hands if they're lucky enough to land her as their wedding planner!

My husband and I are going on five months of marital bliss, and we are still talking about how awesome our wedding was till this day, and we owe it all to FTK Konnect and her extraordinary team. We can't thank you all enough!

Forever indebted,
The Hilton's


Eddie

Married on 09/19/2020

FTK connect event planning was exceptional and Amazing, everything about our wedding were perfect.

My husband and I hire FTK konnect event planning to plan our wedding in 2018 and the wedding was supposed to be September 2019, but due to Covid 19 , the wedding ended up happening in April 2021.

Throughout the process FTK was very helpful and instrumental in making sure everything was going well, from the vendors, to the bride and her maids clothes. She made sure that their dresses was ready and on time, same as the groom and his men suits. She took all the Stress from on us, she was very respectful even when things was not going well.
FTk is suck a sweetheart, my husband and I still can't stop thanking her for the elegant and class she pull out on our wedding day. What we like about her is her calm spirit and intelligence. Initially we taught she was Just a wedding planner, but she ended up being members of our family now.
My husband and adore and respect this woman for her level of professionalism and the passion she have for her job. I can't even name all that she did for us because the space is not enough.

To conclude, We just want to tell FTK konnect event planning, thank you very much for bringing our dreams to reality, May God blessed you in everything you do.


+ 14

photos

Daud

Married on 10/12/2019

Great wedding planner

she so far the best in the DMV. Great attitude, well organized and passionate.

Mojolaolu

Married on 09/07/2019

Mrs. Oyebamiji (Bride)

FTK and her team are just awesome! We started working with her midway through our planning and she made the rest of the journey seamless. Planning two weddings wasn't easy but FTK definitely eased my anxieties. And to think Hubby found her first! Her and her team came early to make sure all of the final touches were in place and they were awesome. She worked well with all of our vendors and became part of our family. Special shoutout to Wande and Bukky! Amazing girls! FTK thank you so much for your support, your prayers, and everything you are that helped us create an amazing and unforgettable wedding experience!

Marie

Married on 08/31/2019

Wedding planner

Planner and her team did an excellent job coordinating vendors and guests on wedding day. Overall, we're happy with the fact that lead planner FTK intent was for us to get the best wedding experience as we envisioned.

+ 2

photos

Curtis B.

Married on 08/19/2019

Phenomenal

FTK was Fantastic! She showed us (more so me) why having a wedding planner is so important. To take care of the little things or deal with people you may not want to deal with. To coordinate with 30 vendors putting your wedding together. To be the mouthpiece of the bride and dictate to whomever what is expected of the bride and groom. She was well organized, she listened, and was well prepared. I would recommend her to anyone that needs a wedding planner. Thank you FTK for making our day special and easy for us.

Rosa

Married on 08/16/2019

Exceptional team ... Must hire!!

We hired FTK a month and a half before our wedding and that was the best decision ever. FTK and her exceptional team were very proactive and dealt with everything leading up to and on our big day.

Dayo O.

Married on 08/11/2019

Stress free

I know wedding planning can be stressful and hectic! Thankfully I can say that wasn't my experience! My goal was to do a little as possible and simply show up! That's pretty much exactly what happened! FTK, her team, and my sister were the best

Henri

Married on 07/20/2019

Spectacular Service

FTK & her team worked very closely with us to see that our dreams come true on our big day. Their attention to get the right vendors and also negotiate deals to accommodate our needs was beyond amazing. She is a stress reliever hands down lol

Danique

Married on 07/20/2019

Exceptional!

FTK treated my wedding like it was hers. She made my husband, bridal party and I feel very relaxed throughout the wedding process. She was keen to detail and thorough with her work. She told me to trust the process and my wedding was exceptional! She brought my vision to life! I'll recommend her as an event planner to anyone!

Fortunate

Married on 09/08/2018

She made wedding planning feel easy

Mike and I became engaged in October of 2017 and by December 2017 me and FTK had had our consultation and the wedding planning commenced! FTK is amazing! During our initial consultation call I had a great feeling and that feeling transcended throughout my entire planning process and actual wedding days. Planning and executing my wedding felt like I was planning it with a friend. She is very professional and always has various vendor suggestions for anything you need! And if she doesn't have one she will find it! I initially didn't think I would need a planner from start to finish but working with FTK showed me that there were many things I would have missed along the way if I had planned most of it on my own. The day of my white wedding there was a full staff of coordinators and they were easy to find whenever I needed something.

When working with a planner you need someone with experience, and that's FTK! My day was everything I could think of and more, me and the hubby thank you so much!

Love,
The Kunle-Kehinde's

Bunmi

Married on 09/01/2018

Simply the BEST!!

Where do I begin?! FTK is simply the best!
She completely took the stress out of the whole planning process. She listens to what you want and delivers, she worked tirelessly to make sure we had the best day possible.
She instantly became part of the family, and truly wanted the best for us. She was involved with every aspect of our wedding, and I wouldn't have it any other way!
There are not enough words to describe how grateful we are for FTK being part of our special day!

Kudira

Married on 08/18/2018

My husband and I became engaged in September of 2017 and while I was incredibly excited, a feeling of fear overwhelmed me. I come from a really large family with family members strewn all over my home country Nigeria, as well as in Diaspora; how on earth were we going to bring over 300 guests all under one roof for a wedding that is grand enough to make the experience worth it? I knew that the most important tool I needed to make my dream wedding come true was to hire a wedding planner that was up to the job. Let me just tell you that Faye Kukoyi of FTK Events was the reason why our wedding was as effortlessly flawless as it was. Our wedding was a PRODUCTION and she was the brilliant director behind the scenes. Our dream venue was the Andrew Mellon Auditorium in DC and although the place is beautiful and grand beyond words, it did not come with even a chair to sit on or a broom to sweep with. FTK coordinated every single detail from chairs and tables, to dancefloor, to decoration, to lighting, to bar, to keeping everyone in check and on schedule, to the smallest detail of the bible to exchange our vows! She rolled up her sleeves where needed and did some of the dirty work herself – her diligence and dedication is unlike any I've ever seen! After the wedding, I heard all about the many disasters that loomed and threatened the wedding dates that were completely averted or resolved expediently. It was incredibly scary to hear so many crazy things that took place that we never knew about because they made sure to handle it by all means necessary. Funny enough, everyone expected a bridezilla to emerge out of me but I seriously did not have one single glitch or issue to complain about! I was incredibly calm, joyous and carefree! 8.18.18 was the best day of my life, and an unforgettable experience for our family and friends and I could not have entrusted that special day in more suitable and capable hands than those of FTK Events. Thank you for your impeccable work ethic!

+ 3

photos

Edna

Married on 08/17/2018

FTK and crew-Awesome team! I loved working with her during the wedding process. She listens, and thats a big deal and goes above and beyond to make sure that your vision comes to pass. It was a stress free process and she gives great suggestions to help you boost up your event. She was a therapist when I needed to vent and was oh so sweet. Cheerleader, she was that and she definitely advocates for her clients. She makes sure to cross every T's and dot every I's. Thanks so much to FTK and her team. Im glad I met you when I did :-) Hire her <3 xoxo Signed #TheBadjies

Nike

Married on 08/04/2018

Wedding planner

FTK and her team did an amazing job during our wedding. I got a lot of good compliments after my wedding concerning FTK. She is simply the best!

Toyin

Married on 05/31/2018

We were so happy to have FTK as our event planner for our special day. She worked with us from the beginning and was always available when we had questions. She had great ideas and listened to our requests. She wanted to make our day go as smooth as possible and she is unafraid to remind others that the day is about the couple and what "we" wanted. She was also ready to fill any last minute requests/changes at a moments notice and trust us we had a lot! We can't thank her enough for the awesome work she did during our wedding and we know she'll continue to make other people's wedding just as special as ours was!

FTK~KONNECT Events's reply:

It was indeed a pleasure working with you Toyin and Patty. Thank you so much for this awesome review. We absolutely love you guys!
Are you interested?
Send a message