51 Reviews
Recommended by 100% of couples
Quality of service

5 out of 5 rating

Average response time

5 out of 5 rating

Professionalism

5 out of 5 rating

Value

5 out of 5 rating

Flexibility

5 out of 5 rating
30 User photos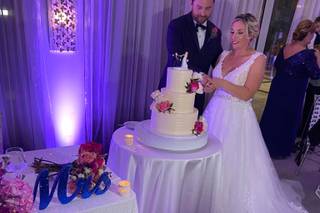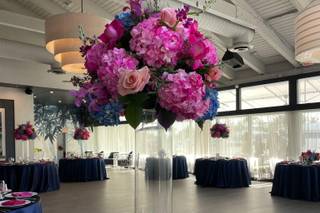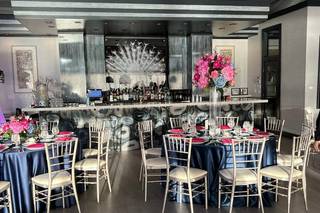 + 26

photos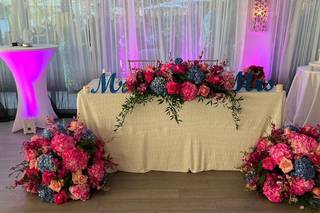 Featured

Jovanni H.

Married on 05/01/2021

Excellent experience!

Excellent experience! My wife and I had nothing short of an excellent experience with Events by Vento. From start to finish they were there to make sure everything ran smoothly. We had a beach wedding ceremony followed by reception at a hotel in Miami Beach,Fl. This far exceeded our expectations and we cannot thank the Events by Vento team enough for making our dream a reality and making my wife glow on our special day. Thank you again Events by Vento.


Tatiana T.

Getting married on 03/02/2023

Personable, reasonable, reliable, professional and a PLEASURE.

Ana was an absolute pleasure to work with and we would not have had the most perfect, special wedding day without her services. From day one she was very personal and quickly became a close friend. Ana is very visual and her design style is impeccable. She handled everything and made sure I stressed about absolutely nothing. Her recommendation of vendors was spot on. Our big day was perfect and I wouldn't change one single thing. I highly recommend Ana as a wedding planner. Personable, reasonable, reliable, professional and a PLEASURE.

Oksana H.

Getting married on 03/02/2023

Bridesmaid

Ana did an excellent job and provided over-the-top service. She was very professional, dependable, and helpful. She was there whenever we needed her. She showed grace and tact in dealing with a delicate issue that came up during the event. Ana Vento knows what she is doing!

Are you interested?

Send a message

Cindy

Married on 01/21/2023

Mrs. Cindy Kublin

Ana and her team provided the absolute best professional advice and service in planning my daughters wedding! The day went seamless because of Vento Design!

Crystal O.

Married on 04/16/2022

It was perfect!

Ana is such a sweetheart so from the beginning, communicating with her was so easy. She was quick to respond with vendor updates, information, etc. Everything turned out so beautiful. My now-husband and I thought everything looked perfect. I know why so many of my friends have also used Vento Designs for their events. Thank you, Ana!

Michele M.

Married on 11/21/2021

Outstanding wedding planner

Ana Vento planned our perfect wedding three times during a global pandemic. She kept everything organized and did an outstanding job communicating every detail. She did not miss a thing, and her optimism and calm demeanor were just what we needed to get through the many delays. Ana overcame every obstacle to create a magical and unforgettable weekend. Her team is experienced and professional and can handle any challenge. You can rely on Ana Vento to plan a flawless event and keep you relaxed and smiling. She is truly the best in the business!!!

Elana F.

Married on 11/14/2021

Simply put, Ana is incredible.

We began working with Events by Vento Designs pre-pandemic, in April 2019; at the time, our wedding date was in April 2020. Of course, the world has changed since then — and Ana stuck by our side as we postponed to April 2021, and then again to November 2021 (to ensure all our guests had time to get vaccinated). What should have been a one-year job turned into a two-and-a-half-year one with endless moving parts — but throughout it all, Ana was an absolute pleasure to work with. She and her team are professional, personable, upbeat, and calm under pressure. I'm a very visual person and quite picky when it comes to aesthetics, but Ana totally understood my vision for the big day and was able to bring it to life. When it became clear our venue coordinator wasn't the most organized, Ana worked closely by her side to make sure everything went off without a hitch. And once the big day finally arrived, my husband and I didn't have to stress over anything and could simply enjoy our long-awaited celebration. Thank you, Ana, for planning our dream wedding — it was well worth the wait!

Erika N.

Married on 05/01/2021

Our dream wedding!

Ana Vento was our wedding fairy godmother! I had a vision in my head of how I wanted my beach wedding to look and she was able to capture my vision perfectly! Ana made everything better! From the beach ceremony to our reception, everything ran smoothly. She made all our wishes come true with zero headache on our end. We truly got to enjoy our wedding! Ana and her team took care of everything while making sure we were having the best time! Her calm demeanor and assertiveness made me feel comfortable and in good hands. We are so appreciative and grateful we had Ana. I cannot imagine our wedding day without Ana and her team!

Georgia H.

Married on 04/10/2021

Events by Vento Designs Best Event Planners!

Choosing an event planner is a bit personal. We chose Ana from Events by Vento Designs from her good reviews! We did not regret it!
Ana is professional, responsive, respectful and on point! Her team is also excellent.
She has made both my daughter and son's weddings which were both very different a "Dream Come True" One in a Farm , which was truly challenging during Covid times , and the other in South Beach, Yes a total Beach Wedding. Both were beautiful and not a single detailed was missed. This we honestly thank Ana for it all!
We strongly recommend Ana and her team for any wedding or event planning event !


Lisa C.

Married on 04/03/2021

Events by Vento Designs was Amazing !!

Anna and her staff were always on top of our needs. She did an amazing job before and during the event !! Thank you Anna for making that day so special !!

Shea H.

Married on 03/04/2021

BEST planners!!

Ana and Fernanda made our wedding day vision come to life! Greg and I worked with the Events by Vento Designs for a little over a year to plan our dream celebration. After meeting with at least 15 potential planners we decided we could trust Ana and Fernanda to plan our magical day. My groom and I provided them a few adjectives to describe what we wanted in a wedding... and the dream team used their creativity and attention to detail to make it into a reality! Their team made wedding planning enjoyable, stress free and fun. We've attended many weddings and there is always at least 1 thing that goes off track, however Greg and I can honestly say NOTHING went wrong and EVERYTHING was perfect on our day. We highly recommend working with Events by Vento Designs for your wedding day or any celebration! They make dreams come true!!

Jocelyn H.

Married on 02/20/2021

Best Wedding Planner

Events by Vento design is everything and more I could have asked for. I am a laidback person who didn't necessarily have a clear vision of what I wanted; I knew I wanted my wedding to be authentic, different, and built from scratch on my in-law's farm. The one thing that was clear in my head was what I did not want, and Ana understood and respected that while helping me create my vision.
All I had was a blank canvas of a farm with nothing but grass and trees; Ana was able to transform that into my dream wedding venue in a very short and challenging time. With the upmost confidence, Ana took control and made me feel as if my wedding was the only one she was doing! She is so personal, easy to work with, keeps you on track, very punctual, honest, reliable, and realistic.
My husband and I wanted a wedding that truly represented us, our lifestyle, and something different that you would not experience at any other wedding. Ana embraced all our crazy ideas and helped us incorporate them in a tasteful way. I wanted a classy farm wedding, with an edge – and Ana made that come true. More than anything, we were able to truly enjoy our day as everything went seamless and I felt confident that everything was well taken care of.
We are beyond grateful for Ana and her amazing team for making our wedding exceptional.
She exceeded our expectations and helped us deliver an epic celebration.

Kristen I.

Married on 11/14/2020

The best wedding planner EVER!

Ana Vento is absolutely the best wedding planner out there! Ana planned our wedding in Texas and she made our wedding day perfect in every way possible. When you hire Events by Vento Designs, you can fully trust that every single last detail, some that you would never even think of, will be taken care of. You even save money when hiring EBVD because of their connections with vendors and ability to negotiate to make sure you are staying within your budget, this helped us save quite a bit of money on our rentals this way. Ana is a master at taking your vision and truly bringing it to life. She sat with me and created a detailed vision board for decor and florals that made our florist search so much easier. She is organized and takes time to ensure that everything produced is high quality, she proudly stands behind her work and treats your special day as if it were her own. I would HIGHLY recommend hiring her for any event!

Gabriela V.

Married on 02/29/2020

The best of the best!

I am so glad I went wit Ana and her team at Events by Vento Designs. My wedding was exactly what I had envision because of Ana and her team. Not only did she help me organize the wedding but also my engagement party and rehearsal dinner. I was able to relax and enjoy each step of planning a wedding because she was there to handle everything. Her experience and expertise in event planning showed every step of the way and she became more that my wedding planner. She has become a friend and like family. Thank you so much for making this process so enjoyable and for making my wedding the best day of my life.

Fern R.

Married on 12/21/2019

Ana and Fernanda were amazing!!!

Ana and Fernanda were amazing!!! Thanks to Ana and Fernanda we didn't have to worry about a single detail the day of the wedding. Everything went smoothly as planned and the day was perfect! All the other vendors I worked with spoke very highly of Ana. We co-created a wedding for my daughter that is talked about by our guests as the best wedding they have ever been to. Ana is extremely professional, genuine, caring, hardworking, and organized. I highly recommend Events By Vento Designs to anyone who wants their wedding day to be seamless. Ana is the best!!!

Alexis R.

Married on 12/21/2019

Amazing Wedding Planner

Ana Vento is the best wedding planner! She is professional, hard working, detail oriented, organized, and so nice and down to earth! She helped make my wedding a dream come true! It was absolutely perfect! She exceeded all expectations. I would highly recommend her for any event.

Melissa T.

Married on 09/21/2019

Events by Vento Designs Does it ALL!

Ana and Fernanda, thank you for putting together such an amazing wedding! From the small details to the last minute big changes, you guys were awesome at handling ALL of the stress. We didn't worry about a single thing on our wedding day and everything was executed perfectly. Ana has amazing recommendations on vendors and she's been instrumental in negotiating every rate and detail. Ana and Fernanda do it all and I'm sure there's even more they do behind the scenes! We are so thankful we chose Vento Designs to make our dream wedding happen. I can't imagine a better team handling our wedding for the past year. Highly recommend for wedding planning or any planning needs! We love you!

Neevaughn

Married on 08/03/2019

Thumbs up!

Let me start off by saying this team of women is absolutely phenomenal! At first we weren't too keen on having a planner for our wedding as we didn't think we would have found someone who would properly execute our ideas but we've found all of that and more to say the least. Ana and her team have done an amazing job so willingly skillfully and gracefully. We loved working with these women. My husband and I were very pleased with their professionalism and the overall outcome of our event. Guys thank you so much for your efforts and words of comfort throughout our journey. We definitely recommend your services!

Alena R.

Married on 07/06/2019

Working with Event's by Vento Design was a dream!

Ana and her team were such a pleasure to work with. Ana's attention to detail is impeccable and she always puts her clients first. I work on the catering sales side of event planning and having worked with many wedding planners in the past – none of which hold a candle to Event's by Vento Design. Ana's passion for what she does truly shines through her work. From her quick reply to all emails and texts to her detailed timeline day of, she goes above and beyond. Behind the scenes, I witnessed firsthand how graceful Ana handles stressful situations, all without a client or guest having any idea. Ana makes sure each vendor is on the same page, which isn't always the easiest task, however she knows that team works makes the dream work and strives for that so that her client's vision is always put first.

I look forward to working with Event's by Vento Design on many more events in the future!


Michelle F.

Married on 05/10/2019

Use a wedding planner!

HIRE A WEDDING PLANNER!
HIRE ANA VENTO and her team!
I can't say enough about Ana and her team at Events by Vento Designs. I don't think I would've been able to pulled off my daughters amazing wedding without them. Ana helped guide me in the right direction and captured my daughters dream wedding. Some might say "I can't afford a wedding planner"... Let me tell you, she goes above and beyond and makes sure you get the BEST DEAL possible, we actually saved money having her on our team.

Marjan V.

Married on 11/26/2018

Fabulous wedding planner

Ana Vento and her assistant Fernanda are the absolute best planners in Ft Lauderdale for any event! She planned my wedding last year and I could not have asked for more. She expects nothing but perfection from vendors and is very professional. She will go above and beyond to plan the wedding of your dreams. My work schedule was not the best to work with but she went out of her way on weekends and in the evenings to meet me places and give me updates! If you want the wedding of your dreams you must hire her!

Steven B.

Married on 11/11/2018

Worked with them closely on wedding entertainment

Events by Vento Designs is such a pleasure to work with! Every detail is always carefully planned and executed. As another professional in the business I highly recommend them. They are the best event planning company in the biz!

Paula

Married on 11/11/2018

Perfection

Words cannot express my gratitude for Ana Vento and her team at Events by Vento Designs. Everything was above and beyond my expectations. With Ana's professional expertise it made my planning process a smooth one and total stress free.

Ray

Married on 06/10/2018

EXCELLENT, EXCELLENT, EXCELLENT! Ana and her wonderful team were 100% committed to every detail for my best friend's wedding! I was the Matron Of Honor and after seeing my best friend stress over the details of planning her wedding I immediately got online to find a coordinator to help. Thank God for Events By Vento! The wedding was a complete fairytail and I'm not sure if we could have found another professional that could have managed with such professionalism and expertise. Also, Ana has A++++ contacts - wow! Needless to say, I highly recommend her. Thank you!

Shelly A.

Married on 06/10/2018

Vento Designs was absolutely the best!! The crew was very helpful, thoughtful, caring, and connected amazingly with my family and I! More specifically, Ana Vento took my mother's vision of elegance and beauty and turned it into a reality by providing the best vendors, and one on one personal attention/service! I would highly recommend any bride to use this superb company! P.S., I found her through my amazing Matron of Honor!
Are you interested?
Send a message