30 Reviews
Recommended by 100% of couples
Quality of service

5 out of 5 rating

Average response time

5 out of 5 rating

Professionalism

5 out of 5 rating

Value

5 out of 5 rating

Flexibility

5 out of 5 rating
7 User photos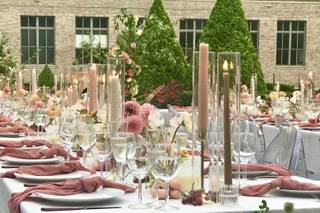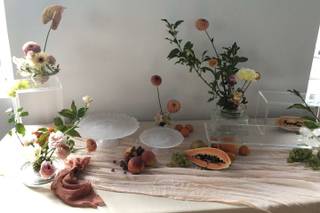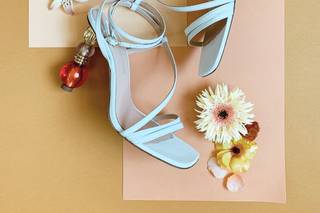 + 3

photos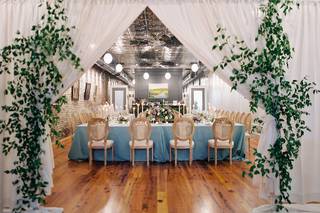 Lori

Married on 09/04/2021

Best Decision to hire Elizabeth!

Elizabeth was the wedding planner for both of my daughters' weddings. She is professional and gets things done, all with a calm and pleasant demeanor. She gracefully manages all the vendors and ensured that our special day went off without a hitch so we could just enjoy! I highly recommend Elizabeth for your wedding planning.

Howard

Married on 09/01/2019

The best planner/stylist you could find!!!

We worked with East Made for our wedding on September 1, 2019 in New York City. My wife stumbled upon East Made on Instagram and she immediately fell in love with their style. After hopping on the initial FaceTime call with Elizabeth, we were happily impressed by her passion, personality and experience. We then hired East Made as our partial planner plus stylist right away.

Although most of the times Elizabeth was remote with us, we still managed to meet in person quite a few times leading up to the wedding. She was so caring, detail oriented, organized, creative...we could not say enough great things about her and her team. The highlight is definitely her creative talent to understand our styles and perfectly incorporate it throughout the entire wedding presentation. We gave Elizabeth complete freedom around our welcome section because we simply had no bandwidth to think about it, and the day when we arrived at the venue everyone was surprised to see the beautiful installations and contemporary decors she put together with our florist. Elizabeth successfully translated our vision into something tangible, delivering something beyond the best design we could ever imagine. During the wedding day we had absolutely nothing to worry about - simply knowing East Made is there, taking care of both the grand timeline and the nitty gritty details, made us feel completely secure and relaxed.

All in all, I could not say if I'd recommend you to hire East Made as your stylist or planner because they are simply good at both realms. If possible, just try to trust them with all your heart and I have no doubt they will reward you with the most successful wedding experience ever. I can say this because East Made helped us create the most precious memory of our lives.

Kirsten O.

Married on 06/28/2019

Elizabeth is an organized, professional, detail-oriented visionary!!

I worked with Elizabeth for my wedding weekend and am so grateful I did. Throughout the entire experience - from the first introductory phone call to post-wedding details, Elizabeth made me feel comfortable and confident. On the weekend of our wedding, she went out of her way to make us feel relaxed and most of all - helped us appreciate the beauty around us. So many of our guests told all throughout the night and afterwards how it was the most beautiful wedding they've ever been to. Elizabeth has an amazing gift that sees the vision, details, and everything in between to make it all come to life. There were so many thoughtful touches that she included, that I never would have thought of.

Elizabeth shines in all of her work as an event coordinator, through organization, professionalism, ability to make and convey difficult decisions, but I feel her true talent lies in her design. Everything she designs is breathtakingly beautiful. She is so talented in creating beautiful detailed flat-lays, tablescapes, and the ability to make it all cohesive. For my floral tablescape, I was unable to find pictures of exactly what I was envisioning, and within one in-person meeting, she was able to free-hand draw exactly what I was describing. I was amazed!

Having Elizabeth as part of our wedding to make everything run smoothly and effortlessly was truly such a blessing for us. The entire weekend was truly exactly what we envisioned, everything we dreamed of and more. I would recommend East Made Co. 10/10 times!

East Made Event Company's reply:

Thank you so much for these amazing words, Kirsten! I absolutely loved working with you throughout your planning!!

Are you interested?

Send a message

Charlie

Married on 09/01/2018

Elizabeth is amazing. Hands down the best. Elizabeth was truly a life saver. Completely organized and on top of her stuff. I literally didn't have to think of anything because I know she already thought of it. Without her our guests would have being eating lasagna with their hands. My now husband and I thought we could do everything by ourselves but once Elizabeth came into our lives we quickly realized how much trouble we would have been in if it weren't for her. She made our wedding beautiful and she will make yours too!

Jessica

Married on 06/02/2018

If you are wondering if you should get a month of planner, you SHOULD and Elizabeth and her team are the best. I cannot recommend Elizabeth and her company enough! We bought the month of planning and the design package. Elizabeth is so responsive and quick to answer any questions that you might have. As it was getting closer to the day I was feeling overwhelmed with all of the vendors and coordination. She made sense of all of my contracts and put together a timeline and coordinated that timeline to everyone so quickly.

The day of the wedding looked to be heavy thunderstorms, and she quickly helped me change all of my plans to inside (including the first look photos!). She made me feel relaxed about the rain and as unstressed as was possible. We were running behind schedule and she coordinated with the DJ to make sure we still had time to do everything we wanted and in a way that was not rushed at all. In terms of design, East Made made all of the random things that I bought look beautiful and I was getting compliments all night on the look of the wedding.

She made me us feel so relaxed and the flow of the wedding was perfect. Basically it was our dream day and we have East Made to thank for that!

Sarah

Married on 03/25/2018

If you're reading this, you've wisely started the first part of your wedding coordinator search and looked at East Made's page. Now, let me tell you why you need to continue on with the second part, which is hiring Elizabeth to be your wedding coordinator and why it's the best decision you'll make for yourself and your wedding. I hired Elizabeth for her partial package, which has a misleading name, as you'll never feel like you're getting partial effort from her. She was always attentive and responsive and gave 100% effort. She started helping me find vendors and brainstorm on style ideas after I had booked the venue and set my date. For me, Elizabeth's help was 3-fold. First, after being a bridesmaid several times I knew the value of hiring a wedding coordinator who is organized and calm. Elizabeth is both those things in spades. She never made me feel rushed or stressed (beyond my own natural stress during the planning process, lol). During the week leading up to my wedding, I knew she had everything handled, she had already sent me a highly detailed schedule for the big day, and she was adept at answering all my last minute questions with the ease of someone with all the time in the world. Secondly, I was new to Maryland and needed someone to help me navigate vendor selection who knew first hand from working with the vendors herself, or through colleagues of hers that had worked with them. Elizabeth gave me so many great starting points for finding vendors that would fit me, and even reached out to a few herself to get the feel of their price points and availability. She was KEY in my vendor selection.
Thirdly, I'm not great at putting a whole vision of style together. I know the aesthetic that pleases me, but I needed Elizabeth to really tie everything together. She made for us a day that was full of gorgeous details, and exactly the vibe we wanted. The wedding day flowed so easily and smoothly, and we have East Made Events to thank for it!

Meredith

Married on 01/06/2018

I hired Elizabeth as my month-of-coordinator and she was an absolute joy to work with-- sweet, professional, creative, organized, and caring. On the day of, everything felt seamless, looked beautiful and coherent, and she made the day feel exactly how we wanted it to: warm, timeless, surrounded by love. I will recommend her over and over again and cannot thank her enough for her dedication and vision. She introduced us to nearly ALL of our fantastic team of vendors, and was a logistics queen. My wedding had a LOT of moving parts (14 degree weather, a ceremony/reception room switch, and 150 people), but she handled everything perfectly. My only regret is not hiring her for full design and planning services-- she is worth the stars and the moon!

Sara

Married on 12/02/2017

Let us start off by saying our biggest mistake was not paying Elizabeth to do more. We don't quite understand how anyone could plan a wedding without her. From the day we met her, she was clear in her thoughts, and willing to help us formulate our perfect day. She was able to take our visions and turn them into a reality. The entire month prior, she was easily accessible, and always able to help when needed. She was able to take over all the details of the day and assisted with communicating with every single one of our vendors. On the day of, Elizabeth was able to keep our wedding on track and we were never more than 15 minutes off our initial timeline. Even when "issues" came up, we were never aware because Elizabeth was able to take care and solve them on her own. We received so many compliments from guests about how pleasant of a person Elizabeth was as well as her assistant, and complimented them on their professionalism. We are so thankful for Elizabeth and know that our perfect day was made possible because of her hard work and detail oriented mindset. If you are planning a wedding, use Elizabeth.


Margot

Married on 10/07/2017

Where to begin? Elizabeth was truly wonderful to work with! I hired her for month-of coordination and she was a lifesaver. It is so clear that Elizabeth has a ton of experience in the industry and really knows the ins and outs of weddings—thinking of things I could never have thought of on my own. And during those last few weeks before your wedding when you discover that there are still so many decisions to be made.... Elizabeth was there to walk me through everything from the order of the processional to the best time to cut the cake. Her day-of-timeline was extremely helpful and made our families and wedding party really understand how the day would flow. Moreover, when it came to the actual wedding, she made sure everything ran smoothly and she insulated us from any hiccups that happened during the day. Elizabeth was extremely responsive, organized, and thoughtful throughout the process. I can honestly say out of all the things we spent money on, she was by far the best investment!

Carleen

Married on 09/16/2017

Having Elizabeth around as my "Month of Coordinator" was the best decision I could have made. She was helpful with every decision I couldn't decide on, and brought to my attention details that I never would have thought of myself. She not only was my wedding planner but my florist as well! We saved tons of money by ordering our flowers online and Elizabeth crafted all of our bouts, bouquets, flower crowns and centerpieces. She even stayed late into the evening of our rehearsal dinner to make sure everything had been completed. I would recommend Elizabeth to anyone getting married whether they feel prepared or not because no matter what, as a Bride you will most definitely forget something and Elizabeth will be there to help you along the way! Thanks Elizabeth!

Alex

Married on 09/02/2017

We were so lucky to find Elizabeth and East Made Event Co! I knew I wanted/needed a wedding planner from the beginning and she was the first vendor I secured. Her warm and calming personality during our initial phone interview sealed the deal. She was there throughout the planning process helping to keep me on task, making vendor/timeline/decor suggestions, and then later organizing the week-of event schedule, rental deliveries, etc. On our actual wedding day it ended up raining (we were having an outdoor wedding) so she stayed positive (despite my frazzled nerves) and worked with the other vendors to make "Plan B" into something just as beautiful as Plan A. In the days following our wedding, multiple people commented on how thankful they were that Elizabeth and her team were present for the event and what a big role they played in the success of the night. Investing in a wedding planner is a NECESSITY, and Elizabeth was the best.

Katherine

Married on 08/26/2017

Hiring East Made to provide partial planning for both my wedding events in two countries was the best decision ever. When I reached out to Elizabeth about planning my wedding reception in Maryland, I immediately felt like I was talking to a dear friend. Her eye for style and attention to detail are clear in her beautiful work. When Elizabeth asked if I needed help planning the second, formal wedding in the United Kingdom as well, I didn't hesitate to bring her on board. I was confident in her dedication, her eye for detail and her sheer skill. I was right. All of the planning was done while I was in a third country (Germany) and the gargantuan task was managed with the greatest of care through the inevitable ups and downs of planning two weddings at once. The results were incredible. Both events were gorgeous, fun and ran smoothly so we were able to focus on our families and friends. Words can barely express the gratitude we have for Elizabeth's talents and the amount of hours she put in working with us, advising us and providing assurance and calm words when we needed them the most. We could not have done this without her, her help was invaluable and it was the best investment hands down we could have made to ensure the success of our weddings.

Sarah

Married on 08/26/2017

Hiring East Made Event Company was one of the best decisions we could have made for our wedding! Elizabeth is warm, kind, professional, and knowledgable. She had excellent recommendations for styling details within our budget that made a big impact. I was overwhelmed by the logistical details of the day, transporting out-of-town guests from the hotel to the ceremony site to the reception, and Elizabeth developed a thorough, organized timeline for the day that put my mind at ease. She completely alleviated my stress in the final weeks of planning by contacting and confirming the timeline with all of my vendors. We also had the privilege of working with Anna on our wedding day. She managed the timeline flawlessly, and the reception venue looked more beautiful than I could have imagined. East Made truly helped make our wedding day perfect. I was so happy with the services we received with the Month-Of Coordination package, and I recommend going with Partial or Full Planning if you can!

Sarah

Married on 07/01/2017

I could not have imagined the final few months of wedding planning without Elizabeth! She worked with us for both styling and month-of wedding coordination, and her work in both arenas was invaluable. She helped create a cohesive aestetic vision for our wedding, pulling together all of my various, somewhat scattered ideas and executing them beautifully and tastefully. Not only was Elizabeth incredibly professional in dealing with me and my vendors, she was poised, upbeat, and so very kind. Thank you, Elizabeth, for relieving me of so much stress in those final weeks leading up to my wedding, and for helping my vision come to life!

Jessica

Married on 06/23/2017

My husband and I worked with Elizabeth for the last couple months of wedding planning, and she was fantastic! Her organization and responsiveness were crucial during the last hectic weeks of the process. She was effective and reliable, but also a calming presence. She managed to make us feel like we were her only concern. We highly recommend her services!

Nadia

Married on 06/10/2017

Highest possible recommendation! Elizabeth was indispensable. She is super organized, professional, and responsive. On top of that, she is so personable and nice--things go so much more smoothly when you actually like your vendors! It also helps that she obviously loves what she does. My only regret is that we didn't spring for the partial or full planning package--we were trying to keep our budget from spinning out of control, and she was really understanding about that--because her design work is really good and cohesive. In terms of the month-of package that we did get, she was awesome. She responded to every little question I had, well before the official "month of" started. On the day of, she was so calm and composed, and everything went so smoothly and seamlessly. I'm so glad that we hired her!

Kathryn

Married on 05/27/2017

HIRE HER! Elizabeth made our wedding weekend perfect – it honestly would not have been the same without her. She did a stunning job! As an organized, OCD, Type A person, I thought I may not need a wedding planner, but East Made was easily the best money we spent on our wedding. During the planning process, Elizabeth was always available via email to discuss anything - including vendors, timeline, family dynamics, favors, etc. and to troubleshoot anything that came up. She always responded promptly to emails and she checked-in regularly to keep me focused. We were able to set-up in-person meetings and phone calls easily, when needed. She made great recommendations on vendors and even introduced us to our photographer, who we adored. Elizabeth also kept us on target with budget, making astute suggestions as to when/where to spend or not spend. We got the "partial planning" package, which I highly recommend. Having Elizabeth involved in the design and styling process was ESSENTIAL. She translated my disjointed descriptions into a seamless, beautiful vision. Day-of, Elizabeth managed everything from a "missing bride," panic attack to an "illegal keg" and thunderstorms. Our wedding day was not without a little drama and she remained a calm, helpful, resourceful guide throughout. She even turned the rain and deviation from our original plan into an even better, spectacular day. My brother is marrying my best friend in a year, and East Made was my #1 recommendation to them. Elizabeth is simply a lovely, kind, humble, good-hearted and fun person, who was an absolute pleasure to work with. Now that our wedding has happened, I hope to count her as a new friend! ☺

I asked Elizabeth to coordinate our wedding without even talking to any other event planners. I felt confident about my decision because I've known Elizabeth since we were kids—we went to school together! I already knew she was a kind, intelligent, organized, responsible, attentive and detail-oriented person, so I knew she would be perfect, and she was! Since I was planning my wedding from out of state, I had Elizabeth do partial planning for us. I was able to consult with her via phone and email throughout the planning process. She was always quick to respond to emails, and her messages were thorough, thoughtful, and full of useful information. I was a bit of a difficult bride to work with because I didn't really know what I wanted and I wasn't very good at expressing my opinions. I also didn't have very strong opinions about a lot of the design aspects of the wedding, but I knew I wanted it to look nice and cohesive and, well, coordinated. I was also disorganized and left a lot of things until the last minute. Elizabeth did a great job making suggestions and helping me to make decisions, and she even did a great job taking my half-formed ideas, fleshing them out, and making them into reality. My one regret was that I don't think I really used Elizabeth to her full planning potential, because I wasn't always very good at remembering to delegate tasks to her. She still checked in regularly and kept me focused and on-schedule. On the day of the wedding, I was so glad Elizabeth was there to guide me through every step of the way and keep things on track. I had tried to keep my costs down by getting my flowers and cake from the grocery store, and by taking an Uber to and from the wedding. Elizabeth took these nonstandard details in stride and made sure everything still went so smoothly that I don't think anyone even knew we'd cut some corners. With Elizabeth's help, everything went just the way we wanted it, everything looked great, and everyone had a great time!

Lisa

Married on 03/18/2017

Looking back, hiring Elizabeth was probably the best decision I made for my wedding. As someone who is not very organized or on top of deadlines, Elizabeth kept me focused and reminded me of everything that needed to be done. She managed to do so in a way that was not overwhelming, which I very much appreciated! She thought of everything, and has a fantastic eye for decor and theming as well. She helped me make a cohesive look and feel for my wedding that was absolutely gorgeous. And I can't say enough good things about her as a day-of coordinator as well. As far as I knew on the day of the wedding, everything went as smoothly as possible. I was able to relax and actually enjoy my wedding!

Ashley

Married on 02/03/2017

TLDR: Lizzie is amazing and you should hire her immediately. She is worth all the money and you should tip her on top of that because she is seriously fantastic and a genuinely kind and good-hearted person on top of being a talented and thorough wedding planner. I plan on bombarding her with life updates forever because she is so awesome I don't want to say goodbye!

FULL REVIEW:
Hiring Lizzie was the best decision we made for our wedding. Initially my husband and I were unsure if we wanted to spend the money on a planner, but I am so happy that we did (but I'm not sure we would have felt that way if we hadn't gone with Eastmade!)

We hired Lizzie for our month-of planning, but she did so much more than just month of coordination. We had an extremely long engagement (2 years) and throughout that time Lizzie was always available via phone and e-mail whenever I had questions. I asked her for vendor suggestions, wedding decor ideas, and even more leading up to the month-of. She was always responsive, caring, and warm and really considerate of us as a couple. We actually went with her DJ suggestion, which was also another excellent recommendation and decision (basically trust Lizzie she is really good at what she does).

Here are some examples of why Lizzie is seriously amazing if you are unsure whether or not you should hire her (JUST HIRE HER ALREADY):

-She made sure all our contracts were aligned (apparently a bunch of the times were mismatched... GOOD THING WE HAD LIZZIE TO FIX THIS)
-I literally fell to the floor at one point and meekly asked her to take off my shoes AND SHE DID (and not begrudgingly, like she did so lovingly as if I hadn't asked her to do something ridiculous)
-After a disastrous walk through with our caterer she bought me coffee and calmed me down and she also told me my shoes were pretty (WHICH I REALLY NEEDED AFTER THAT WALK THROUGH)
-And seriously so much more (I would write more but, wedding wire won't let me!)!!!!

Sasha

Married on 12/31/2016

Choosing Elizabeth as our month of coordinator was one of the best decisions we made for our wedding! Her kindness and warmth make it feel like she's been your friend for years, and with every conversation you can tell she has a genuine love and passion for creating beautiful weddings.

One of the things that I worried about the most in the wedding planning process was creating a timeline that incorporated all of our vendors and would keep our guests entertained throughout the evening. But Elizabeth helped alleviate every one of my fears! She did a skillful and thorough job of suggesting timelines that would work best, and of confirming these times with our vendors. Having Elizabeth to help coordinate our many vendors gave us the assurance that things would run smoothly on our wedding day so that we did not have to stress about it— and this was such a gift to have!!

Every question in the months leading up to the wedding was quickly answered with an email or phone call, and Elizabeth handled every conflict and hiccup that came up with grace. She is definitely an advocate that any bride would be lucky to have, and we can't recommend her highly enough! Thank you, Elizabeth!!

Allyson

Married on 10/15/2016

We hired East Made Event Company for month-of coordination for our October wedding, and we are SO glad we did! Lizzie is amazing - we can't imagine a friendlier, or more responsible coordinator. Lizzie has great taste and a natural when conceptualizing and decorating a beautiful ceremony and reception. She helped us with everything from finding a great Jazz Trio to finalizing our wedding colors, and she was able to give suggestions about the flow of our wedding and even the set-up at our venue. All of our guests raved about our wedding and specifically about Lizzie! If you're considering hiring a wedding planner or coordinator (which is a GREAT idea, in our opinion) we 100% recommend Lizzie and East Made Events Company! You can't go wrong, and you will be able to enjoy your special day that much more.

Cristina

Married on 10/08/2016

I cannot say enough about how much I REALLY enjoyed working with Elizabeth. She is so professional yet relatable to the point where you enjoy hanging out with her on a friendship level! I hired her for the month of Coordination. She began corresponding with me a few months ahead of time which was appreciated. She wants your event to go just as well as you do and she has great design style. I had her set up our candy bar area and some of the entrance tables as well as run the whole event! The decor looked so good and she was there for me and my wedding party every step of the way. I knew that by hiring Elizabeth, I didnt have to worry about a single thing for our Four Seasons Hotel wedding. If you want someone who is super detailed, kind, honest, hardworking and will not price gauge you because she actually cares about you, then hire Elizabeth. I promise you that you will not go wrong. I wish hired her full time. She is that good. I will be hiring her again for future events I host.

Stephanie

Married on 10/01/2016

We are so grateful that we hired Elizabeth of East Made Event Company to coordinate our wedding, and cannot recommend her highly enough.

From the moment I came across Elizabeth's website and work, it was clear that she has an amazing eye for style and design. She is passionate about even the tiniest of details, and was always excited to trade ideas – from helping me to design our escort card display and place settings to sourcing silk ribbon and copper accents. Having someone who could bring both structure and creativity to the planning process was really important to me, and Elizabeth exceeded my highest expectations in that regard. She also took the time to get to know us as a couple, which made our experience both fun and personalized.

From a coordination perspective, Elizabeth is incredibly organized and communicative. She helped us think through every aspect of the weekend, including scheduling and set-up details that we would have otherwise overlooked. She also seamlessly managed the logistical challenges associated with a large outdoor, at-home wedding. Even when the day-of weather conditions were a little wet, she and her team made set-up and delivery adjustments to ensure everything went smoothly. I felt completely comfortable knowing everything was in her hands, and I know our vendors appreciated it too.

I can honestly say that hiring East Made Event Company was one of the best investments we made. Elizabeth is talented, humble, and absolutely wonderful to work with. Our wedding would not have been what it was without her!


Marta

Married on 09/04/2016

Elizabeth with East Made Event Company was fantastic! We hired her for "month of coordination" and I'm so glad we did!!! She made the last month (and especially the last week) so easy and stress free. Elizabeth was prompt and detailed, she even contributed her expertise towards the wedding timing and design. Although she provided input when we asked, we never felt pressured to go with her suggestions. My husband's favorite touch was the personalized day of timeline she provided the whole wedding party. The event went so incredibly smoothly - I know my wedding wouldn't have been the same without her. Elizabeth is reliable and professional, you won't be disappointed. I would HIGHLY recommend Elizabeth to anyone looking for a wedding coordinator.
Are you interested?
Send a message