Donnie Brown Weddings and Events Reviews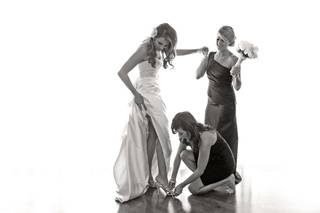 Donnie Brown Weddings and Events
Dallas, TX
View more information
17 Reviews
Recommended by 86% of couples
Quality of service

4.3 out of 5 rating

Average response time

4.3 out of 5 rating

Professionalism

4.3 out of 5 rating

Value

4.2 out of 5 rating

Flexibility

4.3 out of 5 rating
Awards
4 User photos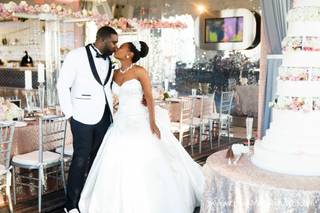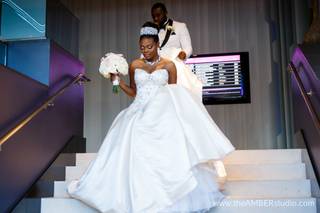 Latoya

Married on 06/04/2016

Donnie Brown and his team made my dreams come true. Although my wedding was over a year ago I still have people thanking me for inviting them to such an amazing wedding. I look at my pictures and am so grateful I chose Donnie Brown to plan and design my wedding. I highly recommend.

Natasha

Married on 06/04/2016

Donnie Brown Weddings helped us achieve our dream wedding. Donnie helped create the theme and decor which was glamorous, beautiful and tastefully done. I wish I could do it all over again. Thank you DBW for everything!

Debra

Married on 02/16/2016

This service is amazing. They really take the pressure off of you by helping you plan and suggest ideas for your wedding. I loved their service and it really made this process quick and easy.

Are you interested?

Send a message

Shannon

Married on 03/22/2014

Donnie Brown and his amazing team put together a fabulous wedding for us this past March. While it was a small wedding, he put so much design effort into it that we were amazed when we opened the doors to the reception area. Our family and friends are still calling and commenting on the spectacular wedding event. Most importantly, we were actually able to enjoy our wedding. This would not have ever been possible without a team of people thinking of all those crazy little details and managing them with such professionalism, skill, and expertise. They thought of us, even when we didn't know to think of ourselves.

My husband says that choosing Donnie was the not really a choice for me.. but a choice to keep him (the groom) sane through the process. For me, I say how fabulous it is to be surrounded by all the people you love on your wedding day and to be able to enjoy the event without stress because I have every confidence in the world that Donnie and his team has it 100% covered. Those things are priceless on one of the most important days of your life.

They've become very special people to us.

Tarabeth

Married on 03/01/2014

You want the absolute best team in the entire world? Choose Donnie Brown Weddings and Events. Donnie and Heather produced my fairytale wedding. Being an interior designer, I had a very specific vision for my wedding that was unique to me. Donnie saw my vision, and brought it to life with all of his artistic ideas. Not only was everything gorgeous, all of the vendors that Donnie put me in touch with were the absolute best. Donnie's idea of the chocolate menu cards with the antique brooches on the box were an absolute hit at our wedding. If you want a perfect, stress-free wedding, go with Donnie Brown. His knowledge and experience in the wedding industry of over 30 years just proves that he is the #1 wedding planner in Dallas.

Lola

Married on 05/25/2013

We enjoyed our year of planning our daughter's wedding with Donnie and his whole group. They helps us navigate all the set backs in plans that happen along the way and made sure we had the venue, the flowers, and the reception that our daughter dreamed of for her wedding ceremony and reception. Donnie is an artist in his field who collects around himself others of the same caliber. We will always cherish the memories of our daughter's wedding and remember Donnie Brown and company with great fondnes. If you want your event to not only be an extravaganza but reflect yourself as well as be touching and beautiful, I recommend you to avail yourself of Donnie Brown's services.

Donnie and his team were fabulous!! Donnie's advice to me during the planning process could not have been more precise. He truly looked out for me when I didn't know any better and he made sure our wedding day went off without one single flaw, and he did a super job because it was perfect! Donnie's team was there until the very end of the recpetion to make sure every detail was taken care of, it was so nice to finally not have to even think about anything. I highly recommend Donnie Brown for a wedding/event planner, his experience, creativity, professionalism and classic taste make for an extraordinary event and a very happy couple! (Oh, did I mention he can sew you in your dress, on the spot, if needed? Yup!)

Stephanie Marino Corbett

Elizabeth

Married on 11/12/2011

When I got engaged I really wanted to plan my "own" wedding! I was so excited and thought I could do everything myself. It wasn't to long before I realized that there are many more details to address than what I thought. It quickly became overwhelming. My future mother-in-law suggested that I hire a planner. I am delighted she gave me this advice!

Shelley Binion at Donnie Brown Weddings and Events is one of the most creative individuals I've ever met and has unique ideas, energy, and likeable personality make her a top choice as a wedding planner. She listened to what you wanted for my wedding day, she then turned my ideas into an event that a Bride can only wish for. You will find exceptional service & professionalism.

I will certainly recommend Donnie Brown Weddings and Events to anyone searching for a planner!

Chrissy

Married on 10/15/2011

Donnie Brown will go over and beyond to make your wedding the most beautiful wedding ever!! It was immaculate and he did it in 90 days with little instruction. I gave him my vision and he did the rest. If you are looking for a 5 star wedding planner this is your man!! LOVE LOVE him and his team. I will definitely use him for all of my events in the future!! I wish I could post a picture of my wedding because you would fall in love with how amazing he is.....

Mallory

Married on 08/27/2011

I loved Donnie Brown and his team. They were there ever step of the way! Our wedding went from ordinary to extraordinary all because of them!

Summer

Married on 08/20/2011

Donnie Brown Weddings and Events was the Wedding Planner for my wedding in August of 2011.

I currently live in Kansas but I had my wedding in Dallas where I am from. They helped me plan my entire wedding while I was out of state and lined up vendors for me to interview when I came to my one week to plan. They were willing to spend the entire week with me while I was in town!

I had to rely on Donnie and his team for advice to get me through all the planning and believe me, my wedding was fabulous. We are still told that it's the most elegant wedding people have ever attended.

They have the best vendor connections and they treat you like royalty. Who can see through what is being cost effective. As well, he can maneuver his way through vendor issues.

No request or problem was ever too big for Donnie or his team. I think that was the most comforting factor during such a stressful and exciting time. There were a couple of times the day before where I felt like I was going to really stress but it was Donnie to the rescue!

He truly is one of those people that you're lucky if you ever get to meet. I can't say enough about Donnie or his team. But, I would like to give them a big Thank YOU!!

Chasity

Married on 06/11/2011

Donnie Brown is amazing!!! He and his team went above and beyond! If you are considering a planner I would say to definately hire them! My mom actually was able to enjoy my wedding day instead of worrying about my wedding. Just because she knew Donnie was in charge and every detail had been addressed! He was there to meet my other vendors to make surre they too were on schedule. Do not attempt to plan your wedding without them!

Joyce

Married on 08/27/2011

Donnie Brown and staff were more ahead of things when needed, always had us ahead of schedule - which lead to the most beautiful wedding in 2011!

James

Married on 04/22/2017

My husband and I loved working with Donnie and especially with Heather. As two busy professionals, we didn't have much time to plan, and they took care of everything. Our wedding was perfect thanks to them!

Jamillah P.

Married on 10/19/2019

Callous, distrustful, con man

My husband and I hired Donnie to be the decorator for our wedding, and due to all of the problems with him and the eventual failure on his part to provide services, my husband documented everything, which I have provided below.

Donnie Brown, the man who was on WFAA Channel 8 News for creating a 2 million dollar wedding dress and currently has a full page ad in the most recent edition of Modern Luxury Weddings Dallas, has officially committed fraud with respect to our wedding.

Our wedding was on Saturday, October 19th. Donnie did not provide nearly $10,000 worth of services, and the day after our wedding he had the nerve to charge our account almost $500 without our authorization. Meaning that he kept our payment information on file without our knowledge or authorization. His assistant at the time, Heather Bradford, took our payment information and did not properly secure our financial information allowing him to have free access to our account at any time. I texted and called her multiple times to give her a chance to tell her story. She will not respond. We are already refuting this and will be taking legal action against both of them, but please read on for the whole story. I documented each red flag as they occurred in order to keep an accurate timeline. Also, for the accusations provided below we either have hard proof in emails, text, phone logs and pictures or we have a witness to the event. The timeline was created to be my review after the wedding so it will read as such. I thought Donnie was difficult to deal with but would still deliver on his contractual obligations, not break his contract and steal money out of our account.

If you want someone who is trustworthy and transparent, Donnie Brown is NOT who you want to deal with. Donnie will make you feel as if he is adding tremendous value when in reality he is really a con man. On several occasions he has lied to us but we had paid soooo much money already that I politely continued to deal with him to make sure that our wedding would still come together as envisioned. One of the hardest things to do is to continue to deal with someone who is swindling you out of money and you know it especially for such an important day- at the end of the day making my future wife happy was my top priority.

In the beginning everything was great, however, about half way through the process Events by Donnie Brown disappeared. No response by either the lead decorator, Donnie Brown, or his assistant, Heather Bradford. So my then Fiancé and I decided to do a swing by to his office. On his door I found a lock out notice from not paying their rent. I took a picture so I could show to my wife because she waited in the car. At that point I didn't think it would foreshadow everything that was to come. I went to the office next door and was told that this has happened to Donnie Brown on more than one occasion. RED FLAG #1.

Upon seeing the lock out notice, we sent Donnie and Heather, both of whom we had still yet to hear from in weeks, a message that we will not be paying the next installment until we see progress. MAGICALLY, we hear back and according to them it was all just a huge misunderstanding. Soon after, we go to meet Donnie and his assistant Heather at BBJ linen and everything seems fine and we are all back on track. My mother in-law spoke with them about how unprofessional they had been and pleaded with them not to let it happen again. On the way out I mentioned the lock out notice, which I still have pictures of, and Donnie says this is the first time it's ever happened. He didn't know I had spoken with the people in the office next door and they had informed me that it happens all the time. RED FLAG #2

Now it's time to send out invitations. At this time we realized we had planned for 200 but the total number of invites with plus ones ended up to be around 230-240. So we call Donnie to ask what should we do in regards to ordering chairs. We wanted to error on the safe side and thought 220 made sense. We asked if that number comes in closer to 200 what are our options. He said we will put in the order for 220 and when we get the final count, we'll release what we don't need and not have to pay for them. ( I'll finish this red flag later in order to keep the timeline in tact.)

About 60 days out from the wedding, Events by Donnie Brown seems to be rocking and rolling. Donnie is very responsive to everything we need. Keep in mind we have not paid our last payment. During one of our final meetings with Donnie, he tries to sell us the use of a software for $750 for creating a floorplan and placing tables and furniture for our reception. Please also keep in mind that DONNIE is supposed to be setting this up. If he doesn't use the software he has to do it by hand, so the software only makes his life easier. It makes us no difference. My wife goes on to get a website that provides us the same service Donnie was trying to sell us for FREE. Our wedding planner was there and can corroborate this story. RED FLAG #3.


Finally Donnie's greed exposed it all. We received our final bill and the linen section was increased by $3000. I asked Donnie to send me an itemized bill for this specific section. I have the text to prove this. He goes on to call me to explain the increase was for the addition of 200 seat cushions, ironing the linens, their error of miscalculating the weight of the freight, and extra staff to be able to complete the set up in a short period of time. This is when Donnie could not keep his lies straight. Donnie said he had to bring in two extra staff members because he wouldn't be able to get in the Friday before, and if he did get into the venue the tables wouldn't be set up. Makes sense. I call the venue and the venue coordinator tells me that they can get into the venue Friday day and the tables will be all set up. So why do you need to hire extra staff if you have 2 days to get the job done?? Also at this time, we have finalized our guest list numbers. Perfect time for us to give Donnie a call to let him know we only need 205 chairs, 2 less table cloths, 2 less tables worth of settings and to let him know that he can get in the venue Friday day so we don't have to pay for extra workers to get the job done in a 4 hour window. Essentially, I was wanting to give him the benefit of the doubt that he genuinely thought the tables wouldn't be set up. Donnie doubles down with not 1 but 2 more lies. Lie 1–When told that we no longer need the extra chairs and settings and that we want our money back for them, he says we can not get that money back because they were placed on hold for the day and therefore stopped anyone else from using them. We gave him more than 30 days notice of our final count. (Again we have the call logs and texts to prove this. We were going through him for a mirror writer so he had to have the guest list more than 30 days in advance.)But he would make it up by adding value in another way. We had paid for everything we wanted so we didn't want extra value and what could he possibly do that would stand out from what we had already paid for that we would say is a value add. So he is either lying now or was lying before. Lie 2—it's not the venue that can't make Friday work it's BBJ linen. Their inefficient time management should not be our problem if this is true.

Now the lies are obvious and desperate. Let's dig in.

Lie 1– if you've ever rented from any type of furniture rental or event company a deposit may be required but numbers fluctuate. So typically there is a 30 day or so notice required for final numbers. Let's also think about how big these rental companies are. If we released 15 chairs and some table cloths, would a company then say that we have to pay for those because they couldn't rent them out to any one else even though we gave them 30+ days notice? I don't think so because they will have more than 220 chairs. We will only cause them to lose money if they don't have the inventory to rent out. How many rental companies only have 220 chairs??

Lie2– BBJ linen is the issue. So I ask why do we need to pay for their scheduling issue if we ensured them 2 days for set up?? Donnie says we don't need 2 people for steaming and 2 people for additional labor we only need the 2 additional people to finish the job. I'm thinking exactly what you're thinking; this doesn't makes sense. I pushed to have Donnie send me an itemized bill so I can make sense of the numbers and Donnie finally says he will. But of course before he complies he tries to explain it away over the phone so that he will not have to provide the details. Something just isn't adding up. This request was on September 13th. I followed up again for an itemized bill on September 18th. As of the writing of this on September 20th I have yet to receive it. I have proof of this as well. An itemized bill should be something you can get to very easily if you are doing business the right way. How'd you get to your sum without the underlying numbers??? Donnie just flat out ignores my repeated requests. RED FLAG #4,5,6


Update:
I've been writing this review for a few weeks. As things happen, I add the red flags to the review.
What has transpired between September 20th and October 19th. At this point I no longer deal with Donnie due to my frustration.

We have decided to do a mirror that will have all the names and table seatings for our guests. And guess who is supposed to get the names to the mirror writer, that's right Donnie Brown. So my wife diligently works to make sure to get this to him in time. He said the earlier the better. Makes sense because someone is handwriting 205 names on a mirror. She sends the guest list over to Donnie and requested confirmation that he has received them because we know since we made our last payment Donnie isn't that responsive....Of course there is no confirmation email. My wife then calls and texts Donnie several times with no response. Finally, I call Heather and she doesn't answer either but Donnie emails me within a few hours as well as begins to start responding to my wife. In his email he states he was out of town for a week for family reasons. This is the 3rd time we've heard that excuse. If it's true, I pray his family is ok but based on all the lies I find it hard to believe. Who wants a decorator that disappears 3.5 weeks before your wedding without anyone else to contact or to keep things going in his absence. If there was something that came up, the professional thing to do would be to let us know prior to leaving, as well as who should we contact in his absence. We all have our phones with us 100% of the time. It would've taken two seconds to let us know who we should be talking to,while he deals with his personal matter. Red flag #7

This is a simple red flag to explain. We needed to coordinate with our venue on timing. The event manager we are working with needed the timeline for the arrival of the decorations. We have furniture, a dance floor, flower walls, linens and etc... so the logistics need to be on point. Donnie has previously told us that he will have a staff meeting on September 24th. Him and his "staff", which couldn't fill in for him while he was out of town, should have locked down the logistics on their end and should be ready to share with the venue. A week after the alleged staff meeting, my wife reaches out for the time line and guess what the response was. Donnie says "let me go over it to make sure it's correct". So what was done in the staff meeting?? Whenever we ask for any type of information he can never respond to our request within a reasonable amount of time. We are 3.5 weeks out!! Where is the information?? Red flag #8

Remember I mentioned that we had sent over our entire guests list because Donnie needed to take them to the mirror writer? So he should've seen our guest count. Also, do you remember me mentioning that we already had a conversation about the chairs and are ordering 220 to be on the safe side. Well now My wife and Donnie are talking and he said we had a significant increase in our chair count.... At this point our intelligence is being completely disrespected. Do you seriously think you can just keep lying over and over and over again without us realizing it. My wife and I are not dumb people. My job is to keep numbers in line and her's is to keep contractual language in line whether written or oral. So between the two of us we know what was said and agreed upon. So Donnie finally agrees that we told him already and that we were to just be adding value for anything over the 205. Again we are 3.5 weeks out from the wedding, and he doesn't have any of these numbers locked down. He should know these off the top of his head because we do. Red Flag #9

Updated
October 4th.— Donnie's lies continue.

So my wife has finally gotten the timeline from Donnie. On this timeline there is NO FRIDAY LOAD IN AGENDA. My wife asks why isn't there any thing planned for Friday. Donnie says he didn't think they will be able to get in the Friday before. If you remembered earlier in the review, I called to tell Donnie that he could start the Friday before. So now he is scrambling to get people to start setting up on Friday. The lies just don't stop with this guy. RED FLAG #10

Since today is the 4th, our wedding is 15 days out. We are supposed to have a dance floor with our monogram on it. My wife is trying to make sure all the last minute details are put together and so she asks Donnie about the dance floor and monogram. Donnie disappears from their text conversation once she asks. About 5 hours later he replies with an extra cost to get the monogram for the floor. I'm absolutely pissed at this moment. We are two weeks out and you are just now telling us about this? If my wife didn't bring it up, what were you going to do for the monogram? Donnie goes on to say that when there is a planner involved, they typically provide the monogram. Mind you we have had this planned since early 2018. In that meeting or any other meeting or conversation why didn't you tell us that we needed to provide the monogram. As I mentioned before, I don't even want to talk to Donnie but I had to voice my opinion. I had to call Donnie to let him know how upset I was about this. I tell him that I'm upset that you are just now telling us about this 2 weeks out from our wedding. But does Donnie apologize for this? NO.. he goes on to say "I'm not nickel and diming you.". Basically implicating himself. We already know that he is so that isn't why I'm upset. I'm upset because we are two weeks out and you are just bringing this to us and it wouldn't have even come up if my wife didn't ask about it. And when I voice my frustration with him, his response is "Over a monogram". This sends me over the top. It's not the monogram it's the failed communication, lies, price gouging, disrespecting our intelligence and then acting like it's no big deal. It's not about a monogram; it's your woefully unprofessional actions and deceitful ways to take as much money from us and do as little work as possible. RED FLAG 11 (Mind you I still have yet to receive the itemized bill. Hmmm who saw that coming??)

Update:
October 17!!

Donnie calls me today and tells me he was making sure the floor plan was correct with the linen company. He said they had it wrong and for all the corrections the net cost would be an additional $450. Mind you we've gone over this with him months before. We have the contract that shows the correct linen that we need. We already paid that amount and now he wants more money. And we have yet to receive the itemized bill that I asked for. So again you're either lying then or now but either way this is completely unprofessional, not transparent and inconvenient. When you pay as much money as we did for this service, I expect nothing but smooth, hassle free and transparent interaction. We can't even trust one word that comes out of this guy's mouth. So again I ask where did that $3000 increase come from if you didn't even have the correct invoice from the linen company but the contract between us and Donnie had the correct order?? Sounds a little off to me. I am not paying him another cent. RED FLAG 12.... two days before our wedding!!

October 18th: The day before our wedding.

I'm on the way to meet my wife to pick her and my sister in law up to go to the wedding rehearsal. On the way over my mother in law calls me to let me know that Donnie never showed up to our venue. I'm pissed. I call Donnie and let him know I'm confused with what is going on here. He responds in true Donnie fashion by trying to blame someone else with "They put down the black chairs and they knew you had gold chairs. They wanted to charge you for having to pick them up. And I wasn't going to let them charge you." My response was "Why did YOU never show up?" He responded with the "things weren't ready but don't worry it'll be there. They should've never told you guys because this type of stuff happens all the time." I let him know that I don't care if it does. He better pull this all together. How can you have this wedding on your calendar for nearly 16 months and things aren't ready? That means you were scrambling last minute to get things done. Which also begs the question WHAT HAVE YOU BEEN DOING WITH OUR MONEY? Time after time you told us that you need the money by certain deadlines to make sure our decorations were secured and held. And if I'm incorrect about this, Donnie should easily be able to provide invoices with dates and time to reflect the orders to prove otherwise. If he can produce them, I would definitely make sure that they are not photoshopped because he has already proven to be a con man.

I then asked him "why aren't you at the church yet?" He was supposed to be there at 4. He said he'll be there between 4:30 and 5. Donnie arrives the same time we do at 6. So he has to put up decorations around our rehearsal. And remember that big important staff meeting? He only had 2 people there working with him. I expected to see at lest 5.

October 19th: Our wedding day.

The groomsmen and I arrive at the church before the bridal party and they are finishing up the decorations at the church. Cutting it close but it got done. My wife and I had a beautiful ceremony and then we head over to our reception. The wedding planner asks us to hold back so she could talk to us. Donnie didn't deliver on the flower wall—$4500, the escort mirror—$1200 and a sapphire blue dance floor with a gold monogram—$3000. I'm furiously calling Donnie and of course he doesn't answer or return any calls. I was able to get Heather on the phone and explain the whole situation. I told her she better have Donnie call me back. I hear nothing from either of them. So after our reception and when we got home, I let them both know that we will be taking legal action for services not rendered. If it wasn't for our venue coordinator (TJ Land with the Room on Main), our wedding planner (Carol Hampton with The Date) and our florist (Michele Rochon), who all pulled together and each did work that was well beyond what we had compensated them for to make up for Donnie's failures and ensure that our day was still incredible, it would've been a disaster. Also, because Donnie screwed up sooo badly, he is banned from doing any business in any of the venues associated with our venue.

The day after our wedding he charged an additional $478 to our account without our authorization. Now he has committed fraud. We obviously have the reception well documented and the actual contract, so it is easy to see what contractual obligations he did not fulfill. We are already refuting our payments.

If you have ever thought about doing business with Donnie Brown, RUN AS FAST AS YOU CAN. And if you are already working with him, request an itemization of your bill. This is a man that has zero ethics, zero professionalism and is willing to even steal money from his clients. I believe Heather Bradford has a new job now. I'm not sure if she is still in event planning. Anyone who sits by and sees this happening is just as unscrupulous and untrustworthy. If her name is on your event, please proceed with caution. I gave her multiple opportunities to tell us her side of the story. Through her radio silence, I can only assume that she is going to stick by Donnie's side.



Kathy F.

Married on 07/08/2019

the biggest lier

Did not do what we agreed into my daughter was so excited talking about him but he was the biggest lier charged so much money and he did not do what we agreed into he puts one flower in each vase ... instead of what we showed him and of what he charged us .. he was the biggest mistake we've done becz maybe we're not celebrity.. just be careful out there he is horrible not honest

Christine

Married on 05/05/2018

Brides beware

hired their service over a year before my wedding date, gave them a specific vision and a strict budget, was told it would not be a problem, that everything could be done and well within my budget. Let's just say, 5 weeks before my wedding handed, they handed me a bill for almost 3 times my budget, but had been asking for my budget for my food and Decor for 5 plus months prior to this, my mom finally had to call the club and get pricing since Donnie, and his team would not. Nightmare from beginning to end, chose a venue in September based on .......we were told the grounds was going to be leveled so we could have the outdoor wedding we wanted. Wedding planners went MIA over November through Jan, then we finally did have our meeting in mid FEB, 2 and half months before me wedding date, was told at this meeting, that the flowers designer had quit ( the most important thing to me and was stated from beginning) and that the club , which was suppose to start construction in October and be finished in Jan, was not going to level the ground and never started construction. Donnie came to this meeting with no other solutions to the problem, and I was told that it is what it is......mind you, still no budget given to us even though we had already met with the club on all wedding details in October.
It continues.....wanted cake balls in the shape of a wedding cake, like a tower of cake balls. Donnie's team recommended a cake vendor, I asked Donnie's team before my appt, if they were sure this vendor did the cake ball tower I wanted, was told yes, they do everything. Well....Got to the cake tasting and guess what, he didn't do cake ball cakes, and the vendor actually ended up helping us, he called around to find a vendor that met my needs. Never got to do a cake tasting because of this mix up.
I have numerous unanswered emails that had to be followed up by texts or phone calls. I had to ask a million questions as the monthly itinerary that was given to me, was not be followed by Donnie's team. The communication was minimal and the information was false. Donnie and his team are not professional and brides, you will work harder than if you didn't hire a wedding planner. I don't usually write reviews but Donnie and his team were so awful and almost destroyed my wedding, I don't wish this experience for any bride and groom......it is really hard to describe the numerous let downs Donnie and his team made my family and I go through. I was not a bridezilla, just had a vision and a budget and was told everything could happen, not one of those this did happen.....the tears, the worry, the stress, and the heartbreak were too much....and the fact that they handed me a bill that was going to be almost 3 times by budget was to much to bear. Please beware, truly a nightmare.
Are you interested?
Send a message