48 Reviews
Recommended by 96% of couples
Quality of service

4.8 out of 5 rating

Average response time

4.8 out of 5 rating

Professionalism

4.8 out of 5 rating

Value

4.8 out of 5 rating

Flexibility

4.9 out of 5 rating
27 User photos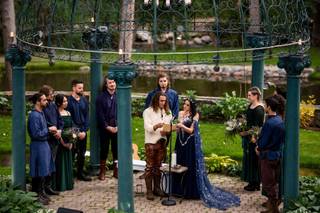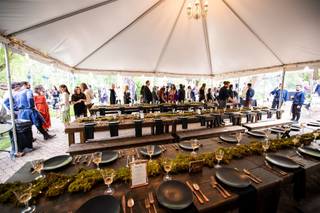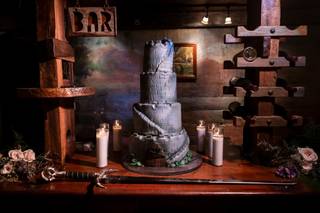 + 23

photos
Sydney

Getting married on 05/28/2023

Rockstar Logistical Genius

Mariah Lehnert, owner of detailsdetails is a logistical genius. She knows the small things that we would never know without experience with a wedding before. She also sticks to the plan and handled everything behind the scenes during the day so that you don't notice a thing. She worked within our budget, and also gave us monthly meetings leading up to our wedding. We could not do this without her. She handled every challenge that came our way the day of and no one noticed a thing.

Narcissa M.

Married on 08/27/2022

Loved Working With Mariah

Mariah is truly amazing! My fiancé and I deliberately wanted to work with a non-traditional wedding planner who not only was competent and experienced, but enthusiastic about our idea to create a medieval feast celebration. Mariah was fantastic at helping us plan our non-traditional castle-set, upscale medieval wedding. Mariah was stellar on all fronts. She was flexible, organized, and brought a great sense of humor. Most importantly, she was someone we could be honest with to carry out our vision. Additionally, she made us feel like stars on the day of the wedding. She had a calm demeanor and really worked her magic to manage a smooth, beautiful, unforgettable day. Do not pass up the chance to work with her.

+ 4

photos

Kristen M.

Married on 10/16/2021

Exceptional!

Mariah and her team were amazing to work with for our wedding! The thought of planning an out-of-state wedding during a pandemic was highly intimidating; however, we had friends in the wedding industry who recommended DetailsDetails and they were so right. Mariah was there through every step of the process keeping us on track and was so much fun to work with. You can choose various packages to get exactly the level of help you want. She is professional, responsive (which I now realize is HUGE after being in contact with vendors in the wedding industry), creative, has good contacts and has your back for everything. I would highly recommend her and her team to anyone looking for a wedding planner in the Denver/Colorado area!

Are you interested?

Send a message

Lanie S.

Married on 10/02/2021

Forever grateful! Thank you!

Mariah and her team were a dream to work with! I could not have asked for a smoother wedding day because of them. Mariah's hands-on approach is unparalleled to any other wedding planner that I inquired with. Three months before our wedding she drove 5 hours round trip to come see our venue to help us make our vision come to life. She was always willing to answer my questions via email, meet in person or do a zoom call with me. I am forever grateful for her organization, wit, compassion, and humor. Thank you Details Details for making our day so special!

Ally H.

Married on 10/01/2021

Amazing, perfect, the best!

Mariah is amazing! The year leading up to my wedding she had such amazing advice and recommendations! She always reminded me that this was my wedding and no idea was a bad idea because it was my day and I could do what I wanted!
Day of she took care of everything! Met with all vendors, set up everything! Coordinated everyone and everything!
Everything was in her hands and she made it happen exactly how I wanted.
You cannot go wrong with Mariah and Details Details!

Genevieve P.

Married on 09/02/2021

Best Day of Coordinator ever!

Best DAY OF COORDINATOR EVER!!! Mariah was with me from the beginning as we began to plan our wedding in June 2019. We had a few meetings where we discussed our vision and feel for the wedding. SHe was completely on board and understood the look and feel we wanted. Then the Pandemic hit and we were faced with the choice to reschedule. Mariah offered ideas, opinions and support during this confusing time. She never declined a meeting or even a zoom to discuss our options and what to do. I leaned on her for a lot of advice and tips and she was so incredibly helpful. We were finally able to have our wedding 9.2.21 and the planning definitely paid off! I had a vision but I asked for her and her assistant's help to decorate my venue. I could not have been happier, more impressed and blown away by their artistic choices and attention to detail and my vision. On the management side, Mariah was incredibly professional, kept our day on schedule and fulfilled all of my requests. Her skills, professionalism and personality truly added to the beautiful day that it was!

Steven

Married on 08/15/2021

Amazing wedding planner!

Mariah is absolutely wonderful! My partner and I planned our wedding during the pandemic and from across the country. This meant that we had to decide on most vendors (including our venue) over Zoom and email, as well as do all our planning under the uncertainty of not knowing what kind of wedding it would be safe to have. Mariah was amazing at helping us navigate this entire process, and thanks to her planning our wedding was WAY less stressful than it could have been. She was especially helpful at always giving us different kinds of options for each vendor so that we could figure out what type we wanted (ex. we'd never hired a photographer before, and had no idea how many different styles there were to choose from!). Thanks to her we had great vendors and an awesome wedding that we and our guests loved.

Jeff C.

Married on 08/07/2021

Amazing Service

We had been planning our own wedding for 2 years (due to pandemic and rescheduling). We ended up switching reception venues due to availability, and our "new" venue required that we have a day-of coordinator, otherwise I probably wouldn't have chosen anyone. However, I'm so glad we ended up with Mariah!

We thought we had everything organized, but she helped put on the finishing touches. She made suggestions to help make everything go smoother, and researched time, location, events, etc. to make sure there wouldn't be any roadblocks (literally... like an Ironman competition would've delayed our shuttle bus)

We had vendors cancel or were dropped just before the wedding, and she quickly sought out provided recommendations that turned out to be fantastic. Wish we could get married again so we could work with her more (maybe 20 yr anniversary planning).

Brittani C.

Married on 07/23/2021

Mariah at Details Details Saved the Day!

I contacted Mariah about 2 months before my wedding looking for a day-of coordinator. I was planning a very DIY wedding at a large VRBO rental and had originally planned to do all of the setup and day-of coordination myself, with the help of my friends and family. I started to become concerned with the amount of work I was asking my guests to do, so I hired Mariah primarily to help with the setup and decorating on the day of the wedding. And I am SO GLAD I did- Mariah literally saved the day and allowed me and my guests to be present and enjoy our day rather than running around like chickens without heads! Long story short- we had planned for an outdoor ceremony and reception, but mother nature had other plans. We experienced rain and thunderstorms starting around lunchtime. When Mariah showed up, I said "We've had a change of plans, and we need to figure out how to do everything inside," and she took it and ran with it! She figured out how to reconfigure the inside of the rental to hold the ceremony, and made sure everything was elegant and beautifully decorated. After the ceremony was finished and we were outdoors taking photos (the rain had stopped by then), she completely flipped the space to hold long banquet tables and room for the caterer and bar. It was absolutely gorgeous! She definitely took the time to understand what was important to us and the atmosphere we were looking for, and made that happen. From a bride's perspective, it was flawless- everything happened smoothly and I was able to truly enjoy my wedding day, even with all of the last minute changes. My friends and family were extremely impressed at how beautiful everything was and how smoothly the day went. I HIGHLY recommend Mariah!! If you're on the fence- just do it!! You won't regret it!

Lauren G.

Married on 05/29/2021

Amazing attention to detail, great referrals, and genuine care for her clients

Mariah made our pandemic wedding-planning process more than manageable with her kindness, humor, well-appointed network of stellar vendors, and thorough attention to details. Her company's name is on point! We valued our relationship with Mariah, as we trusted her to follow through with other vendors on myriad odds and ends, including more challenging conversations when things were not going to plan. She rose to the occasion in every way. As an interracial couple having an intercultural wedding, we also really appreciated her emphasis on inclusivity -- her work with LGBTQIA couples helped us trust that she could work with us and our diverse community too. Plus our vendors trusted her implicitly. Our 125-person wedding with multiple events (rehearsal dinner, welcome reception, ceremony in a church with a simultaneous watch party, and reception) flowed marvelously thanks to her expert efforts.

Kayla F.

Married on 06/20/2020

Mariah + her team are ROCKSTARS. Best day ever.

Mariah went above and beyond all expectations. Like many others, we had to postpone due to covid and Mariah made the stress of that even less stressful. She was very accommodating of the new wedding date. Mariah thought of things I never even thought to think of, her attention to detail is unmatched. She helped make my planning so easy and stress free. On wedding day we had hail and rain making it hard to navigate, but she still made things happen with the least chaos possible. When we ran low on specific alcohol her team ran out and got more before the guests even noticed. There was some drama with the venue and the bartenders and she handled it with grace. Not to mention she's just a rad person. Highly recommend!!

Madison S.

Married on 01/18/2020

The Reasons Why I'm Obsessed With Mariah: A List

I tried writing my review in a lovely, concise paragraph, but it was turning into a three-page essay (single spaced), so I decided to put my review in a list format instead. The following are a list of reasons why I would recommend Mariah and her team to literally everyone, in no particular order:
1. She is super cool, funny, and engaging. Working with her was a joy!
2. My husband and I wanted pizza at our wedding. We knew it was a big ask of any planner to have Cosmo's Pizza instead of a traditional caterer, and we weren't surprised when several of the planners we reached out to didn't get back to us. Mariah, on the other hand, not only responded quickly, she was also super game to make our vision a reality.
3. She wears really cool cat shoes.
4. She checked in with us regularly, asked questions we hadn't considered, and put together a game-plan that made sense for us and our day.
5. She has an incredible team that is friendly, helpful, and will do literally anything to make your day perfect (for example, when I decided I didn't like uplighting 10 minutes into my reception, and her assistant had all of them turned off the moment I asked).
6. Although my husband and I aren't a part of the LGBTQ+ community, many of our friends and family are, and it was really important to us that our vendors be inclusive in their perspective. Mariah makes it very clear that she's a strong ally to the LGBTQ+ community, and I love that she created a space where everyone I love felt safe and seen in their identities.
7. Whenever my husband and I started to panic, we'd have a meeting with Mariah, and we would immediately feel better. You can tell she's in complete control of the events she plans, and I love that we always felt less stressed whenever we talked to her.
8. Her list of recommended vendors is incredible. For example, we wanted Edison lights for our wedding, and the first two vendors we reached out to were well out of our price range. Mariah came back with an amazing lighting vendor that gave us exactly what we wanted, and we were so grateful that she was able to point us in the right direction.
9. She has great taste in coffee shops.
10. She made sure that the details that were important to us were perfectly executed. I cared more about centerpieces, tablecloths, chairs, and cutlery than I did my wedding dress, and Mariah made sure that they came out exactly how I wanted. I love that I didn't have to do a walk-through beforehand to make sure everything was perfect, and I love that I trusted her to the point that I knew I didn't need to.

I honestly can't recommend Mariah and her team enough. It's clear that she loves couples and that she's game for whatever your vision looks like. She's kind, cool, thoughtful, and a meticulous planner, and if you need a planner that's completely on board with your vision, she's the person you want to talk to.

Olivia

Married on 09/20/2019

Hiring her will be the best decision you make, promise!

I cannot recommend detailsdetails enough! Mariah is amazing. She was my "day of" wedding coordinator and wow did I get so much more support than just on the day of. Want to make sure your day is structured, coordinated, and all vendors and your wedding party know exactly where to be and when? Hire Mariah. Have an overbearing family member that you need a buffer for? Mariah's got you. Want someone watching your guests and will cut people off from the bar that are being sloppy and obnoxious? Mariah will do it. Want someone backing you up when one of your vendors screws you over? Hire Mariah. Want someone you can turn to when something stressful happens on your wedding day? You've got Mariah. In the weeks leading up to the wedding she met with me several times, got a timeline down, offered suggestions and advice, and even ran my rehearsal. As well as just checking in with me to see how I was doing and what she could help with. It's been one month since my wedding and we are still in touch, and she is helping me navigate a very rough situation with a vendor. Detailsdetails was by far the biggest asset to my wedding day. I would not have had such a fun, structured/coordinated/well ran, and relatively easy wedding day had she not been there. All of this for just the "day of" wedding coordinator services. I am so thankful for her!

Julia

Married on 09/07/2019

"not a worry in the world" is the theme of Mariah's planning style

I took a quiz on Wedfuly ( online wedding planning site) to pair me with my day of coordinator and automatically got matched with Mariah. I was very impressed with her fun but organized personality, her quick responsiveness and her creative ideas. I felt like our time together leading up to the wedding went so smoothly, Mariah asked all the questions I didn't think to and had the day planned perfectly. And when the wedding day finally arrived, I saw the vision we had together wonderfully executed. If there were any wrinkles, I didn't even notice. She worked so well with all my other vendors and added a sense of peace to what could have been a chaotic day. I feel very lucky to have been matched with her and her team!

Mary M.

Married on 09/05/2019

All the details

Mariah was a big help! She helped me pick out my vendors. She really goes above and beyond. I loved being able to hand her information and let her with go it from there. She efficiently brought up things I hadn't even thought of, and made sure of what I wanted. She made sure we knew it was our day, any everything was our choice. Having her on my side and wrangling my crew made everything thing easier. Don't hesitate hire Mariah now! She'll help you with everything you need.

Meaghan

Married on 07/06/2019

Yay mariah!

We got married on 7/13/19 - we hired Mariah as a day-of-coordinator. We had more than our fair share of things that went awry but, we were able to continue celebrating knowing Mariah had our back :)

She is super friendly, responsive, supportive. We ran into an issue with our DJ (they sent a replacement person as opposed to the person we hired) who didn't even have the right play list - she was on the ball making sure things got back in order.

She and her assistant helped us with the set up - they helped trouble shoot the crazy torrential downpours that came out of nowhere during an outdoor wedding.

Having Mariah there definitely let me be more "present" for our day and hang out with our guests as opposed to trying to fix the issues myself.

Honestly, having someone who knows the business and can be your contact for last minute changes/complications is TOTALLY worth it so you can sit back and enjoy your day.

Thank you Mariah!!!

Details Details's reply:

I loved getting to know you Megahan (and Matt!) and it was such a joy to work with you on your beautiful wedding! You looked radiant and have the nicest family and friends :) Yay for being neighbors and liking trivia too. Can't wait for a Tuesday nerd out!!!

Ryan G.

Married on 06/15/2019

Amazing and professional. Grace under pressure. Extreme attention to detail.

Mariah from Details Details, is the best wedding and event planner I have ever worked with, hands down. She is extremely detailed, personable and professional. I was struck by her amazing communication skills, and easy going attitude under pressure. She goes above and beyond for her clients, and makes every portion of the event go smoothly. If you want a perfect and unforgettable experience, hire Mariah from Details Details. I simply can't recommend her enough.

Kristen

Married on 06/01/2019

Irreplaceable

Mariah was a huge help both during the planning process, and day-of! She was responsive and on top of things from the very beginning, giving us peace of mind knowing that no detail would be overlooked. My fiancé, who is beyond type-A, was pretty particular about certain things, had lots of details that he wanted handled in a specific way, minute by minute timelines, etc. Mariah took notes on everything and addressed all of his concerns before he could even begin to stress. She handled our rehearsal with ease, met with our officiant (who was a friend) to ensure he was prepared and that our ceremony would flow, and arrived early day of to help our other vendors set up. Throughout the evening, anything we needed-- from my groom's suit coat for sunset photos, to another glass of champagne for my party animal mother-- Mariah was there. Hiring Mariah all over would be a no-brainer.

Details Details's reply:

You are the absolute sweetest Kristen! It was a joy to be a part of your gorgeous wedding and we loved having the chance to help bring your visions to life :)

Charlotte

Married on 05/31/2019

Best decision ever!

Hiring Mariah for our wedding was the best decision we made in the whole process. Not only is she a generally awesome person, but her attention to detail, awesome vendor recommendations and flexibility made her the perfect addition to our wedding. Mariah made the whole process super smooth and kept me from feeling overwhelmed, especially in the few weeks before the wedding. So thankful she was a part of our big day!

Details Details's reply:

Your wedding was SOOOOOO FUN Charlotte!!! Thank you for being so wonderful and amazing ;) If your brother ever wants to get into officiating, please please let me know!

Sylvia B.

Married on 05/23/2019

Mariah made our wedding a success!

From the moment my wife and I had our initial consult with Mariah, we knew she was the one who would make our wedding dreams come true. She is extremely experienced, professional, knowledgable on all things wedding, LGBTQAI+ friendly, and just a genuinely cool person. Her pricing is extremely reasonable compared to other coordinators we contacted, and I must say, it was money well spent! We hired her as our day-of coordinator, but she worked with us throughout the entire process. I sent her many e-mails over the course of 6+ months leading up the wedding, and she was so responsive and helpful. Mariah was always willing to guide is through the many details involved in planning a wedding, from obtaining a marriage license to coordinating with vendors and everything in between. It gave us a huge sense of security during a chaotic time. On the day of our wedding, she was an absolute rockstar! No detail was overlooked. We didn't have to worry about a single thing because she took care of it all. Our wedding was a huge success and we attribute so much of it to Mariah.

Details Details's reply:

Thank you for the kind words Sylvia!! It was such a pleasure being a part of your wedding! You ladies really set the bar :) I enjoyed getting to know you both and look forward to our continued friendship!

Christy C.

Married on 01/25/2019

All around, fantastic!

I knew from the moment I started planning my wedding, that I would be working with Mariah! She has helped me plan several events for my company, and I knew she would help make our wedding unforgettable. And, she did just that! Mariah was an absolute joy to work with! She helped us find our dream venue, acted as an incredible liaison between us and the venue owners, and made sure that we got everything that we needed! She worked magic with all of our other vendors as well, helping us find the perfect team to make our day exactly what we wanted. She is just so, so good at what she does! I can't recommend her more highly!

Details Details's reply:

It was so much fun planning your wedding with you Christy! Thank you for entrusting us with this! I miss all of the HHs and brunches, aka planning sessions :)

Lindsay

Married on 09/29/2018

5 Stars All-around!

My husband and I had a surprise wedding, which made for complicated logistics. However, Mariah was on top of everything, and handled all the details with ease. On the day of the wedding, whenever a decision needed to be made or a question arose - I knew I could trust her to make executive decisions so that I could fully enjoy the day, stress-free. Leading up to the wedding, she was easy to communicate with and worked within my budget, which made planning so much easier. I'd highly recommend Mariah for your special day!

Danny

Married on 09/15/2018

The best wedding day decision you'll make!!

Early in our engagement one piece of advice that kept coming from our friends was Hire a Wedding Coordinator. We did some quick research, discovered Mariah, and she seemed to fit our exact needs on paper. We set up a meet and greet, and immediately knew she was the one for us! Mariah stayed in constant contact with us, went over contracts, made sure we had everything we needed to keep the levels of stress manageable. For the weekend of she was hands on when we needed her and Always within eyesight in case something were to come up. She was incredibly professional, helpful in every way, and anticipated needs and issues before they ever came up. I could not have asked for a better coordinator, and I would highly recommend her services.

Rhonda

Married on 08/31/2018

Mariah was amazing! I couldn't imagine planning this wedding without her. She was the calming, reassuring voice of reason that pulled it all together without a glitch. Everything unfolded beautifully… thanks to Mariah!

Photos not yet available. Everything was beautiful however.

Alyssa

Married on 08/31/2018

Mariah was the best money we spent on our wedding - no question. We weren't going to get a planner, but decided about 2 months out that we need a day-of coordinator. I am SO happy we found Mariah, I don't know what we would have done without her. She made my vision come to life and took care of all the details so I was stress free the day of the wedding. Mariah went above and beyond to meet with us before the wedding, contact vendors, and make sure everything ran seamlessly. She is very detail oriented, professional and thorough. There wasn't anything that wasn't discussed or planned out. My mom and I felt such relief after hiring her and I would recommend her to any/every bride. I also love that she's very down-to-earth and authentic. Beyond her excellent service, she's enjoyable to be around and I always looked forward to my meetings with her.
Are you interested?
Send a message