Reviews
5.0 out of 5 rating
Quality of service

4.9 out of 5 rating

Average response time

4.9 out of 5 rating

Professionalism

5 out of 5 rating

Value

4.9 out of 5 rating

Flexibility

5 out of 5 rating
99%
Recommended by couples
Awards
32 User photos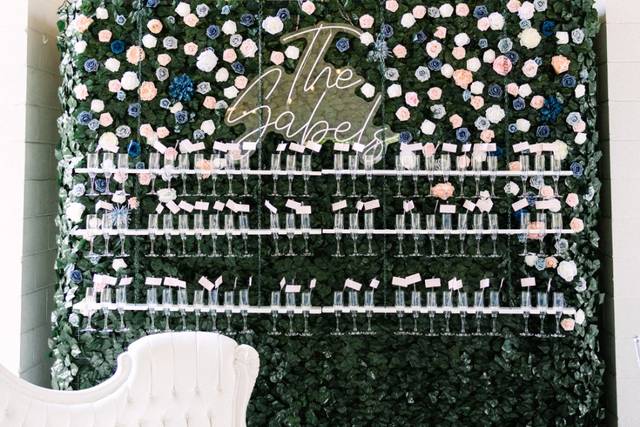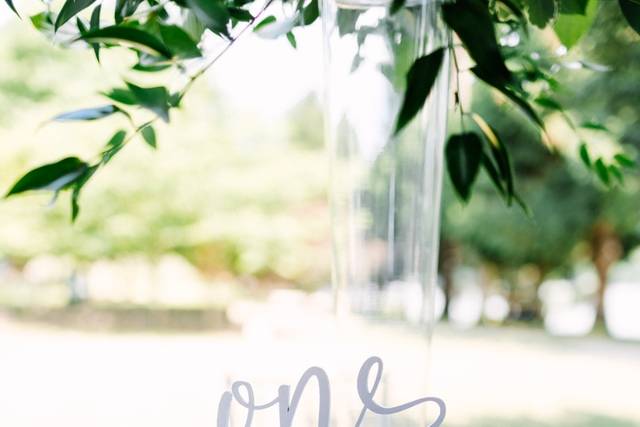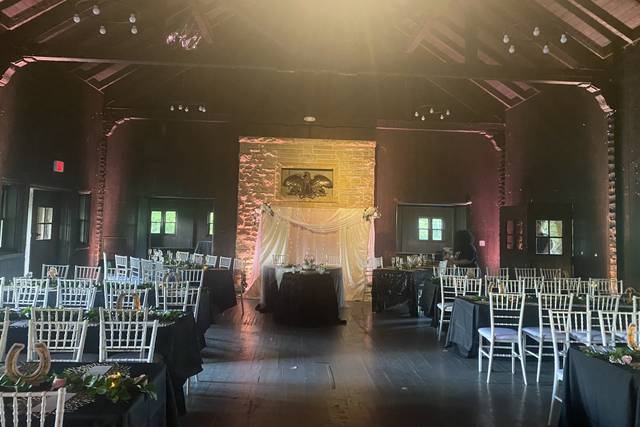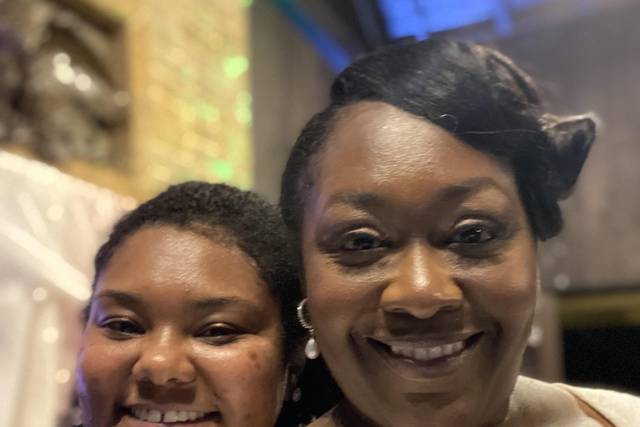 + 28

photos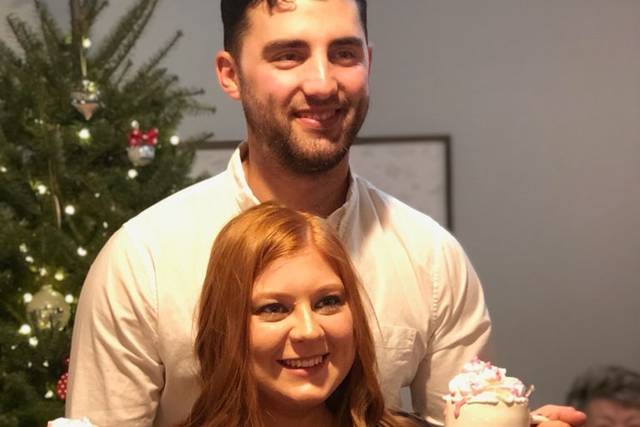 Josi

Married on 07/02/2022

This Is Your Sign to Book DSE

If I could rate 1000 stars, I would! I still have family members and friends talking about the excellent job Dayna and Shanda did and we got married over a month ago!
I interviewed a few other wedding planners before I found out about Dayna and they never felt like a good fit. While (most of them) were friendly, they just never made me feel confident. Then I found Dayna and after the first phone call, she lifted a weight off my shoulders! Talking to Dayna put me at ease and I knew we would be in good hands on our wedding day!
The weeks leading up to our wedding, Dayna was available to answer any questions we had and help us out. We had family drama going on beforehand and she even gave advice on how to navigate that without hurting anyone's feelings. I was also really concerned about our timeline and coordinating that with all of our vendors, I reached out to Dayna and within a few hours she had a timeline for us!
The week of the wedding, Dayna reached out to me several times just to check on me and make sure I was okay and reassured me that everything was going to be perfect!
I can't even explain how fantastic they were on our wedding day. I never got a chance to see all of our decor together before the wedding and I let Dayna freestyle it and she made everything look STUNNING! Dayna checked on me several times throughout the night to make sure I was okay and if I needed anything. She even would catch my eye contact if I needed pulled away from a situation. Their level of professionalism was top notch! I wish I had another event that I could use Dayna and her team for, they were that amazing!

Tammy H.

Married on 05/28/2022

The Best Right Here!

I didn't get to work with Dayna, but Shanda was amazing! After several months of planning, several decorative ideas, and a few hiccups along the way, our day was truly amazing. I personally do not know how these ladies get through these events without pulling their hair out, but I do know that it takes a special kind of person to do this work. It isn't easy, but Shanda and Dayna make it look like a walk in the park! They brought my vision to life and EVERONE stated that it was the best wedding they'd ever attended! So, THANK YOU LADIES for everything that you did to help us pull this off! THE BEST PLANNING SERVICE EVER!

Tammy & Shawn

Dayna Scott Events's reply:

Tammy! Thank you so much for your kind words! It was truly a blast getting to set up such a special day! Thank you for trusting us!

Hannah S.

Married on 10/23/2021

Dayna and team are incredible!

Dayna and her team were a dream to work with! We were really torn on hiring a day-of coordinator, but our venue required same day set up and tear down and we were stressed about how that was going to happen without us or our friends and family having to bear that burden.

In comes Dayna! She made the decision so easy. As soon as we finished our consultation call, we knew we wanted to hire her. She calmed all of my worries throughout the planning process, answered all of our big and small questions, and was such a big help overall. Her team was equally as helpful the day of with decorating and packing everything up at the end. She worked with all of our other vendors and the venue beautifully.

They were truly just so attentive to us and every detail of our wedding and personable and helpful I don't know how we would have pulled our day off without any issues without them.

Are you interested?

Send a message

Emma H.

Married on 10/17/2021

Above and beyond!

Where do I even begin? Dayna is not only an incredibly talented day of coordinator, she is also the most genuinely kind approachable person I think I've ever met. I got married this past weekend and we seriously could not have had as magical of a day without her. She tied up all of our loose ends, was there for whatever we needed and made sure that we stayed on schedule. You can not go wrong hiring this wonderful woman.

Dayna Scott Events's reply:

It was such a magical day! From the little pies to that absolutely GORGEOUS dress and everything in between; thank you for trust my team andI with your big day! It was such a pleasure getting to help you plan and coordinate.

Emily K.

Married on 07/24/2021

Get Dayna and never worry about a thing!

Dayna was incredible, y'all! She was a professional and could not have been more accommodating and POSITIVE the entire time she worked with us. She came to our house, took notes and pictures of everything we wanted done, gladly accepted videos of how we wanted things, and most importantly, executed on every single one of our requests. She didn't forget a single thing and even reminded us of everything we'd forgotten. She and Shanda were both there, ready and willing to do anything we needed on our big day, and because of her, I didn't want or need for anything. Cassie and I could not be happier - and that's saying a lot when you're dealing with not one, but two brides! She's A BALL OF FUN TOO! Made us laugh, smile, and relax throughout our incredibly stressful wedding weekend. @Dayna, you're incredible and I wish you tons of luck and great success in your continued business as a planner and coordinator. If we need anything in the future, you're our first phone call!

Dayna Scott Events's reply:

It was so so special to be a part of such a special day! You and Cassie were flawless and i wish you both so much happiness!!!!

Jill

Married on 09/27/2020

My New Friend!

Amazing. When Ingot engaged last summer everyone said book her! She is so knowledgeable and helpful. Have a question about place setting? She will email you 3 examples with in minutes. That was the fun part. The Covid happened. She has been my saving grace. She knows how to keep brides calm but be there for them. During this stressful time EVERYONE has an opinion on what you should do. But she reminds me that the most important part is people are me and my fiance. I email this poor girl daily and she always finds time for me. Honestly she feels like a friend to me now. And I have never even met her in person yet because I am planning everything out of state. No matter what happens with my wedding I know the best thing I did was hire Dayna Scott.

Dayna Scott Events's reply:

I have loved working with you and helping to navigate through the many stages of planning!! Can't wait for the magical day!

Emily K.

Married on 09/05/2020

Dayna is the absolute best!!

Wow, I am truly so happy I hired Dayna and her team to coordinate our wedding weekend. She was there for me during the planning (and rescheduling) process to sound ideas, check-in with me, and then truly nail everything during the wedding weekend. When she says she is there to help with ANYTHING, she is truly there to do ANYTHING and EVERYTHING to make your day perfect. I cannot recommend her and the team enough to have with you on your big day. Hiring a day-of coordination team is so worth it because even if your venue has a coordinator, their first priority is the venue and the event, not always you. Dayna will be by your side throughout the entire day to ensure you have everything YOU need, make sure everything is on track and running smoothly, and handling things so you can have a worry-free wedding day. Thanks to Dayna and her team for making our day perfect!!

Dayna Scott Events's reply:

Thank you for the kind words, Emily! It was such a pleasure working with you and Dan and bringing your vision to life! Thank you again for choosing DSE as your wedding planning team; I wish you nothing but all the love and happiness!

Ashley B.

Married on 08/08/2020

Dayna is awesome!!

I had A LOT of DIY so a day-of-coordinator was a necessity for me. However, I was trying to stay reasonable with the price. Dayna came recommended to me. I had an introductory call with her and I was sold. She is so kind and professional in ALL situations. Literally, always willing to help and SO, SO responsive. Even my fiance commented on how quickly she responds to texts. This was the case from the moment I hired her. She helped me with any and ALL questions (like how many customized bev naps do I order?) My officiant did not show up to my rehearsal, but Dayna did, and she handled the situation and helped us get through the rehearsal. The day of my wedding, I wasn't there to see the set-up, but my fiance was, and he told me how hard Dayna and her crew were working to get everything put together for our wedding. Then, at the wedding itself, my sister/MOH commented how when she finally saw Dayna get a chance to grab food, she commended how well Dayna did that day and Dayna jumped up and asked if anyone needed anything. Meanwhile, we were like NO please just eat something!!!! She is just non-stop; enthusiastic; professional; kind; encouraging; and going to get it DONE for you. Get yourself a Dayna Scott!!!!

Dayna Scott Events's reply:

Ashley! It was a joy to be apart of your amazing day! Thank you for trusting DSE with planning and execution; even helping figure out the motorcycle entrance! We wish you so much love and happiness !!

Ashley F.

Married on 07/11/2020

Best Day Ever!

Dayna, was a huge help on my wedding day!! When I hired Dayna I had about a month to go until my bid day but I knew I needed a little bit more help! Dayna, came in and helped in a big way!! She helped me find a bartender and someone to marry me and my now husband!! The way her and her assistant set up my parents backyard too was a dream!! We had some hiccups on the big day but Dayna was right there to help!! With her ideas we were able to transform my parents backyard into an elegant wedding! I didn't have a single worry on my wedding day because I had Dayna by my side!! She was even there to ride me to the salon for my hair lol!! She's the best!!

Dayna Scott Events's reply:

Thank you so much for the kind words, Ashley! It's easy when i get to work with amazing brides! so excited to watch your family grow with baby, C!

Olivia G.

Married on 12/21/2019

Flawless Service

Dayna was the wedding coordinator for my best friend's wedding and as the MOH I couldn't have been more thankful. Us MOH's need a go-to person too so we can stay by our brides side and keep her happy and stress- free. I was so impressed with how Dayna & Shanda quickly put out small fires all day, making the day go so smooth. So, fast forward 5 months when my best friend and I were planning a gender reveal party for my first baby, we knew we needed Dayna to help so we could live in the moment and enjoy the day with friends and family. It was nice not having to worry about the little things that feel like big things during a party (decorations, food & drink replenishment, & last minute hiccups). Dayna's husband even dressed up like Santa Claus, it was epic. Dayna always goes above and beyond for her clients and by the end of your event and planning, she is your new bestie. Thank you Dayna for your flawless service 💕

+ 10

photos

Dayna Scott Events's reply:

Liv thank you!! It's always a pleasure working with you and it's been amazing watching you start this beautiful family!!! Thank you for trusting us!!

Ashley T.

Married on 10/19/2019

The most valuable professional!

I don't even know where to start, because working with Dayna & her crew was more than I ever expected or imagined! I have always been a hyper-organized and creative person, so I never planned to use a wedding planner or day-of-coordinator. However, when Dayna came recommended by a friend of mine who was also getting married, I decided to try the DOC method to finish up with my plans for a VERY detailed themed wedding. Dayna was the calm I needed every time something felt overwhelming, and her "let me help," and "I got you" attitude was unwavering throughout the entire planning process & event itself. She did not miss one beat, whether something was going a bit behind schedule, a supply was missing, or a dessert order got messed up. She jumped in and helped fix it all! There were no snags whatsoever to my day, and if there was anything that almost fell apart, I never knew about it. I got to relax and smile and take in all of the whirlwind love and joy that is a wedding, all thanks to Dayna and her staff. Dayna's crew matched her in willingness to do whatever was needed, and they showed up early to put the finishing touches on the reception venue & cookie table. I could not have pulled off our wedding theme so flawlessly without these talented, friendly, and wonderful women! You will not regret working with them on your special day.

+ 11

photos

Dayna Scott Events's reply:

Id do it for you all over again!! I love what I do and loved getting to be the doc for such a though out day!! Thank you SO SO much for the kind words, Ashley! I appreciate you and the opportunity to be apart of you and Daniel's magical wedding!!

Kevin T.

Married on 09/29/2019

Dayna was the best Day of Coordinator Ever!!!!

Dayna was our day of coordinator for my wedding and she did a amazing job! She made my wife at ease throughout the whole day, because she knew that she would handle any problems. It was such a great experience to have her around and she met all of our needs! 10 out of 10 recommend for any of your event needs! Book her today!

Shannon S.

Married on 08/31/2019

Amazing experience with DSE!

I hired Dayna and her team based on a friend's recommendation. After my first phone call with her, I knew our wedding would be in good hands! She became like a friend to me during the process and eased any concerns I had. On the day of, I didn't have to worry about a thing. No task was too small or too big to ask of her. My friends and family raved about her as well and kept commenting on how smoothly everything went and not to mention how beautifully it all came together. Dayna will do it all with a huge smile on her face. I cannot say enough good things about her and her team! I would recommend her to anyone and would say it's 100% worth it!

Dayna Scott Events's reply:

Thank you so much Shannon! It was an honor working on your big day!!!! I am thrilled to know you had a great experience and Id do it again for you in a heart beat! Always here for your event needs! :)

Melanee

Married on 07/06/2019

Day of Coordinator

Hi!! We had Dayna Scott Events for our day of coordinator for our July 6th wedding! It was a last minute booking but Dayna was the sweetest and the most outstanding service we ever could have imagined! Having Dayna was the best decision we could have made! I was not worried about anything once my decorations were in her hands! All our guests loved her and raved about her helpfulness, great personality and how she went out of her way to help everyone throughout our reception! We are so happy with everything Dayna did for us for our big day! She set up everything, helped during the reception and did all the clean up so we could really enjoy ourselves! Definitely and highly recommend her to help you on your big day! She took away all my worries and kept us smiling! She is so sweet!

Dayna Scott Events's reply:

Melanee, thank you for your kind words!!! DSE has a passion for planning and loved working with you and Brandon!

Millie R.

Married on 06/08/2019

Such a breeze!

Dayna Scott Events was amazing!!!! I was a truly amazed at the overall professionalism, decor set up which was perfect, eagerness to assist the other vendors and guests, and ability to handle anything thrown at them and everyone could really enjoy the night. Will absolutely use them for future events!

Dayna Scott Events's reply:

Thanks so much Millie!
It was such a pleasure to work this event!! Please reach out if you ever needs us!

Brianna

Married on 05/21/2022

Overall good experience

I enjoyed getting to work with Dayna. She's such a nice person and was so pleasant in every interaction. She's a stand up business woman and I really appreciated that about her. Dayna came to our meeting/tasting with the venue coordinator just weeks before her due date, she took notes and had good input, and we were grateful to have her there. Unfortunately we had some complaints about the handling of our wedding by Shanda while Dayna was out on maternity leave. However, despite the challenges leading up to the wedding, the day of went perfectly. I have no complaints about the hard work that I know Shanda and Katelynn carried out on the day of my wedding. My decorations were set up correctly, they worked hard to make sure things ran on time etc. Shanda and Katelynn were sweating running around the hotel, there for whatever we needed, tore down the decorations.. basically everything you'd want a DOC to do. And I don't want to let that go unrecognized.

However, our complaints arose because we paid for a premium planning package and unfortunately the planning aspect just fell short. In the weeks leading up to my wedding, I had to initiate all contact with Shanda to do the items listed in the contract. No vendor contracts were collected, no communications database was created, and a master schedule was only finally made upon my request. I was still vetting emails from vendors days before my wedding, but per the contract, she should have taken over as point of contact two weeks out. I actually had to ask her multiple times to send an email to them to take over, and to respond to emails I was getting from them because I was so stressed. No one helped me with the final to do list, no vendors or family got a schedule sent to them (well, they did, but I made and sent it - after I asked them to help with a draft, which they did), and Shanda was surprised to hear that I needed her to do our welcome party setup despite it being literally outlined in the contract. I felt the need to make an extensive spreadsheet of how I wanted my decorations set up because no one kept track of decorations at any point and the sheet I got to fill out only asked what I wanted returned to me, nothing to tell them how to set up. It left me feeling angry and disappointed in the weeks leading up to my wedding, and that's not how a bride should feel.

I spoke with Dayna over the phone about all of this, and she was very receptive to the feedback. She kindly refunded our money to reflect the services we received, effectively lessening the package to a day of coordination package. We were pleasantly surprised of the offer for a refund, greatly appreciated it, and felt it was very fair. Dayna was open to hearing our perspective, understood our complaints, and had already started writing some policies surrounding some of our complaints. We really hope that the expectations set for the team in the future help ensure brides have a great experience no matter who their coordinator is, because we know how much Dayna cares about her clients!

Dayna Scott Events's reply:

Hi Bri, I appreciate this feedback again. Please remember that our small businesses depends on reviews and strive to resolve any and all problems. I thought we had done when I mentioned on the phone conversation prior, shanda did control communication and databases where she could. When we received such a thank you gift in May, then a call in September and then a review in November, I will say we were a bit blindsided. My goal for myself and my team is to execute so you can enjoy. DSE believes in open and honest communication and share that respect with our clients to move forward always on the same page; I wish you felt the same to share your feelings while planning so we could have continued strong as a team. My number one is to be an advocate for my clients and I'm overjoyed you had a smooth, happy, and beautiful day. Thank you again for choosing us, we wish you all the best!
Are you interested?
Send a message