35 Reviews
Recommended by 100% of couples
Quality of service

5 out of 5 rating

Average response time

5 out of 5 rating

Professionalism

5 out of 5 rating

Value

5 out of 5 rating

Flexibility

5 out of 5 rating
11 User photos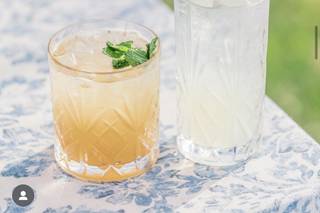 + 7

photos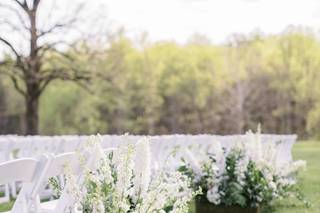 Katherine W.

Married on 07/09/2022

Great experience with Day by Fay!

We are so thankful that we partnered with Sarah from Day by Fay to plan our daughter's wedding in April 2022. She made sure everything went smoothly and most importantly, made sure our daughter's vision came to life. Sarah was organized, calm, thoughtful, realistic, creative, budget-aware, professional, and attentive. We couldn't have asked for a more caring person to assist with this special day! I felt at ease and calm knowing she was there to oversee. Sarah had wonderful working relationships with all of our vendors and it's clear they love working with her too. Working with Sarah was one of the best parts of our wedding planning process!

Kelsey M.

Married on 06/10/2022

She saved us!

I cant' rave enough about Sarah! She was assigned to us by our catering company as a day of planner. We met her two months before our wedding. The walk through went wonderful and she captured our ideas and made them seem like such an easy reality. Then covid hit.. We had to reschedule and Sarah did everything to help us and made it so easy! She really saved us and made us feel relaxed during a stressful time.
Come to our wedding in October. It was amazing! Everything went great and I'm so glad we had her!!

Megan K.

Married on 04/22/2022

Relaxed Confidence for Our Big Day!

Sarah could not have been more helpful or supportive during our planning process. She helped us navigate tricky/unresponsive vendors, provided an impeccable schedule of events, and most importantly, suggested our wedding day favors for our guests-- a gesture so loved by our family, we are still hearing about how thoughtful and cherished they are. Sarah gave us piece of mind that our big day would be seamless, allowing us to relax!

Are you interested?

Send a message

Elizabeth B.

Married on 04/16/2022

Creative and Calm

Sarah was such a wonderful addition to our wedding team! She has great ideas, understood the style we were going for and helped communicate that with all of our other vendors. She was great at speaking up with me as I attempted to communicate my vision with others. Sarah and her entire team are a calm presence leading up to and on the wedding itself. As the 30 day mark hit prior to the wedding Sarah kicked it into high gear and sent each of our vendors minute by minute schedules and directions and answered all of their logistical questions. It was a pleasure working with Sarah and her team and I know our wedding was more beautiful and much smoother because of her.

Meredith L.

Married on 10/02/2021

Wonderful to work with!

Sarah was great to work with. She listened and really understood our vision for the event. She had wonderful ideas and our wedding felt very personal. She made tasks that seemed overwhelming (i.e. picking out rentals) seem fun and easy. I don't know how we could have pulled off such a beautiful event without her assistance and hiring Day by Fay was worh every penny.

Lea C.

Married on 09/26/2021

Dream planner!

Look no further and call Day by Fay now!

Sarah was an absolute joy to work with from start to finish. She is extremely organized, detail-oriented, personable, and has a ton of connections in the area that made our planning process as stress-free as I could imagine it.

We ended up booking the Day-Of package, but I feel like she truly went above and beyond to ensure the entire planning process went smoothly. As a COVID bride, I ended up postponing our wedding date a full year later and she was gracious enough to help coordinate among all of our vendors.

I cannot recommend Sarah and her team enough - she was so key to making our wedding dreams come true!

Chloe M.

Married on 09/25/2021

Amazing experience!

Choosing Sarah as our coordinator was one of the best decisions we made! Although we chose her as a weekend coordinator, she was communicative and extremely helpful for almost a year and a half before our wedding! Anything we needed - any tiny question we had - she answered right away. As we got closer to the wedding, her organization and efficiency made me feel so comforted. She organized our timeline with vendors so that everything ran smoothly on the day of. Sarah's kindness, positivity, and genuine joy for her work radiated throughout our wedding weekend! We love her, and we wish we could get married all over again just so we'd have another chance to work with her!

Kate J.

Married on 09/04/2021

Labor Day Weekend Wedding

Sarah helped us plan our September wedding this past year and was amazing to work with! We hired her for a custom partial planning after we realized planning a wedding from another state was much more difficult than we anticipated. She took so much stress off of us and made sure to find vendors that fit both our style and budget. We had somewhat of an idea of an aesthetic to start, but she was able to take our initial ideas and turn it into a beautiful day!

Sarah took care of all communication, designed display pieces for our wedding, kept everything organized, helped us know when any decisions needed to be made, and even helped fix my bustle during her time to eat dinner! She is extremely personable, kind, genuine, and knowledgeable. My only regret is not finding her sooner to do full planning for us! Thank you so, so much!

Jessica B.

Married on 07/18/2021

Look no further...

Sarah and the Day by Fay staff were the behind the scenes stars of our wedding weekend. From our initial conversation, we knew that Sarah would be our PARTNER for the festivities, not just a "vendor."

While we booked her for just the weekend coordination of our intimate wedding, she was incredibly helpful in the 3 months leading up to the event, from making suggestions for other vendors (all of which were excellent choices!) to advising us on full weekend itinerary (not just the wedding day) to her calm and professional approach regarding some last minute hurdles. Additionally, since our event was on the small side, she was able to offer her floral services as well, which turned out great since she was already familiar with our personalities and design approach for the wedding.

As someone who thought we didn't need a coordinator/planner, I must say that booking Day by Fay was the best decision we made!

Molly G.

Married on 07/16/2021

Extraordinary Communication

When I first stated wedding planning I thought I could do it myself. I knew the type of venue we wanted, the style were going after, and the overall vibe he wanted. But as the date grew closer, the questions from vendors started rolling in and it became abundantly clear that I needed a professional to help me with all of the logistics and planning.

Enter Sarah: from our very first phone call, I could feel my body and mind signing with relief. Love at first sight isn't reserved just for the groom - I felt it with Sarah. She outlined services she could offer to me, with very clear proposed next steps. From then on, every time we communicated our actions with desired outcomes were clear. She was consistent and persistent without being unprofessional. She smoothly worked all of our vendors and even took me out of the communication so I didn't even have to worry about it.

She made our day absolutely perfect. I could not have done it without her. I can say with full confidence that if I didn't have say I would not have enjoyed the day as much as I did. I was able to focus on what was important: the Union between my husband and I.

Sarah is extraordinary. Simply put.

Hire her. You'll be glad you did.

Ethan S.

Married on 06/25/2021

Indispensable part of the best day of our life

Day By Fay, Sarah specifically, is the absolute BOMB. We are at a loss for positive things to say about our experience working with her. Other than to say, call her, speak with her, hire her, you'll never regret it. We just opened the last packet of photos from a briefly lost disposable camera and found a late night selfie that we both took with Sarah as our silent disco came to a close. Not only was Sarah warm and kind and present and prompt during the lead up (truly, an essential piece to making our big day go off without a hitch), but she was all that and more on the day of, all the way until the bitter end late at night. And more than that, we were glad to have her there with us on a more human level. She was more than happy to customize a plan that fit our budget and needs, too, what with our 15 person wedding being not exactly cookie cutter. Her joy added to our own, nothing less. Thank you, Sarah!

Mason H.

Married on 06/12/2021

Sarah is amazing!!

Hiring Sarah as our day of planner was one of the best decisions we ever made for our wedding. She helped us navigate Covid seamlessly and was so incredibly organized! She made the entire wedding process run so smoothly and stress free. On top of that she is so incredibly kind and a joy to be around! We couldn't have asked for a better day!

Allison

Married on 05/30/2021

Day by Fay takes your worries away.

We used Sarah from Day by Fay as our month-of wedding coordinator. From the beginning Sarah was professional and and responded quickly to all our questions. We got married recently and there were still many restrictions in place due to the coronavirus pandemic. We needed to make a lot of adjustments and many of them last minute. Sarah was extremely flexible and helped us to tackle all the hurdles in place to make the wedding a success. She was behind the scenes Taking care of all of the details so that my husband and I could truly enjoy our rehearsal routine. Would recommend Sarah to any bride-to-be!

Daniel F.

Married on 05/15/2021

A Day (we will always remember) by Fay!

Sarah Fay was truly the BEST Wedding plan we have ever worked with or even heard of in Charlottesville! She set us up for success from Day one by already having consistent contacts with our Wedding Venue prior to us getting together. Our Wedding day went off without a hitch and she was 100% to praise for that fact. She was timely, caring, and responsible. She took the worry out of our wedding planning and gave us the peace of mind we needed to live in the moment and enjoy our day!

Taylor H.

Married on 05/02/2021

Day By Fay was the key in making our day pure magic.

Sarah and her team were the easiest yes for us to make with our wedding process, and the absolute most essential. Sarah took care of everything we thought of, and then more. She is kind, passionate, elegant, and makes all the days leading up to "the day," smooth with grace. If ever planning another event, I would not blink before begging her to help us in the process. She is a gem among gems.

Mark S.

Married on 04/09/2021

Simply The Best!

Sarah was absolutely phenomenal in understanding exactly what we were looking for on our big day/weekend. We were nervous at first that whichever wedding planner we picked would "push" us into a direction of their view of the wedding but Sarah listened, was attentive and truly understood what we were going for. She kept us on a timeline while gracefully not making us feel rushed and provided all of the right suggestions in terms of food, flowers and settings. After walking us through all of the vendor contracts down to every minute detail, she was more than happy to step in and answer any questions we have. On wedding day, she was attentive to everything that we needed (including our entire wedding party), working directly with our photographer, DJ and caterer (all who she recommended) to make sure everything was impeccable. We couldn't be more happy with everything she provided to us. The anthem of our wedding was Tina Turner's "Simply the Best" and we believe that encompasses not only Sarah's service but also her as a person. Thank you for everything, Sarah!

Anita G.

Married on 11/14/2020

Professional and exacting!

We love working with Sarah! She is so organized and really keeps all vendors on track. Makes for a beautifully smooth wedding day!

Linda N.

Married on 10/17/2020

Day by Fay - one of the BEST decisions we made!

Working with Sarah and her team at Day by Fay was one of the best decisions we made for our wedding! I had seen her work at one of my friend's weddings and knew I had to have her as part of our wedding team! Everything came together so perfectly for our wedding. Sarah went above and beyond the months leading up to the wedding to help with major decisions on how to handle COVID, vendor timelines, communications, you name it! Knowing Sarah had everything under control leading up to the wedding and the day of allowed us to enjoy our special day from start to finish. I could not recommend Day by Fay more! Truly one of the best wedding planning/day of services in the area!

Stephanie M.

Married on 04/18/2020

The Best Wedding Planner! Book her now (trust me!)

Sarah and the Day by Fay team are wonderful to work with. Sarah is way more than a vendor or planner - she is a friend and partner. She is warm, friendly, thoughtful and approachable. Sarah is very knowledgable about other vendors and her suggestions throughout the wedding planning process were invaluable. We postponed 3 times and the experience was stress-free thanks to her guidance and support. I could go on for paragraphs talking about how wonderful she is to work with and how invaluable she was for my husband and I. Book her now - just do it, I promise you won't regret it!

Meagan G.

Married on 01/04/2020

Sarah goes above and beyond!

From our initial meeting with Sarah (over wine and cheese at the cutest cafe) to the goodbyes on our wedding day, I truly felt loved and supported during the entire planning process. We hired Sarah as a month of/day of coordinator and she surely went above and beyond for us. From all of the planning duties to ensuring our day went off without a problem, Sarah was a joy to work with. She made my decor vision come to life, corralled each member of the wedding party to various parts of the venue as needed, and constantly was there for anything we needed between the month of, rehearsal and day of the wedding. Thank you Sarah for making my dream wedding come true!

Kristina

Married on 11/09/2019

Amazing wedding coordinator!

We used Sarah as our day of coordinator and we could not be happier. Sarah is a true experienced professional. She is very organized, thorough, and takes time to really listen to her clients and what they want. Sarah thought of so many details we would have never thought of. Our wedding day ran so smoothly thanks to her and it helped us focus on enjoying our day.

Sam F.

Married on 10/26/2019

Brewery wedding

We cannot rave more about Sarah! We absolutely adore her! She stepped in the week of our wedding and we could not have had the wedding Of our dreams without her. It was an out of town wedding, so she made sure to coordinate things for us leading up to the wedding day. She was so good to us and made sure our day was everything we ever wanted! We HIGHLY recommend her!

Darcey

Married on 09/29/2019

Reliable, action oriented, and gets sh** done!

I loved working with Sarah from the moment I met her. She's very personable and genuine which shines through in her work. I like that she's direct, to the point, and does not hesitate to grab the bull by the horns and run with things which is absolutely what you need in this type of role. Sarah was helpful throughout the process of providing me with guidance and recommendations without coming across pushy. She would challenge my thinking (in a good way) when necessary and we ended up with a magical day. I'm so thankful to have her on my vendor team and would hands down recommend her to anyone else.



Jenna F.

Married on 08/17/2019

Made Our Day Perfect!

We hired Sarah as our wedding planner shortly after getting engaged. I had come across her feed on Instagram, and knew right away that I had to have her for our special day! She promptly responded to my initial inquiry and was so easy to maintain touch with throughout the entire planning process. We chose to do the three month out package and Sarah was truly in touch with us and answered all of our questions over and above what she had to. She never made us feel like we were a bother, and I oftentimes felt like I was the only bride she was working with even though she has tons on her plate. Her attention to detail and friendly personality made everything so seamless that we really cannot recommend her enough! If you're in search of a planner who knows the industry and will walk you through it all, look no further - go with Sarah!

Kelsey

Married on 07/13/2019

Day by Fay is AMAZING - recommend 100 times over!!

We were required to have a wedding coordinator per our venue, but we really lucked out securing Day by Fay as our month-of coordinator - Sarah really made our day PERFECT and better than we could have ever imagined! She promptly responded to all of our questions, created an awesome google drive folder with many useful documents (DIY list, seating chart, guest list, timeline, contact list, contract storage), and really made our wedding vision a reality. She seamlessly stepped in more than a month out, communicating directly with the vendors we had secured and ensuring everything was executed flawlessly. Sarah also arranged the most BEAUTIFUL AND PERFECT wedding florals (bouquets, boutonnieres, ceremony decorations and reception centerpieces) that were even better than I could have imagined - and at a super reasonable price! On the day of our wedding, she handled every question and concern, keeping everyone calm despite the chaos (especially during clean-up at the end of the night). My mom called her "the most patient and calm person I've ever worked with!". Her rate was extremely reasonable, and worth every penny - we can't recommend her enough! Sarah was a DREAM!!
Are you interested?
Send a message