57 Reviews
Recommended by 99% of couples
Quality of service

4.9 out of 5 rating

Average response time

4.9 out of 5 rating

Professionalism

4.9 out of 5 rating

Value

5 out of 5 rating

Flexibility

5 out of 5 rating
51 User photos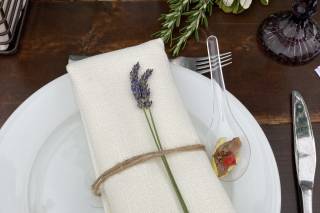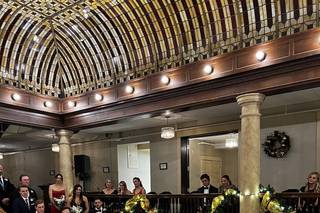 + 47

photos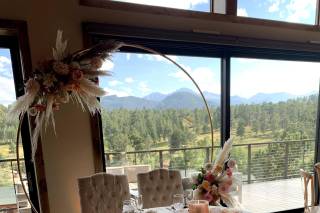 Michael L.

Married on 06/18/2022

Collective by Sachs is second to none

Lindsey Sachs runs a top notch organization. Lindsey was there with us every step of the wedding during the entire wedding planning process. She is thoughtful, kind and her attention to detail was nothing short of amazing.
In addition to being an amazing person, her connections to other vendors made the planning process a breeze. She carefully listen to us and delivered a wedding beyond our wildest imagination. I wholeheartedly recommend Collective by Sachs - they are a top notch organization!

Kira N.

Married on 04/30/2022

Flawless Execution and Amazing Vendor!

Lindsey and the Collective by Sachs team were absolutely wonderful to work with. Since we do not live in Colorado, it was very helpful to have her through out the process to give recommendations and advise regarding vendors, key deadlines, timelines, and just general guidance overall! She brings with her such a light and a positive attitude that truly makes you feel so special and important every step of the way. Her care and authenticity were so valued and we can't recommend her enough. We will forever be thankful for all of her tips and tricks that helped make our day more than we could have ever imagined. Our wedding day went off flawlessly and we owe a lot of that smoothness to Lindsey and team! Thank you thank you for helping to give us the day of our dreams!

Taylor M.

Married on 12/31/2021

NYE Wedding Made Perfect by Lindsey Sachs

Lindsey is amazing. If I could add more stars to this review I would. We were recommended to work with Lindsey by our venue in Boulder, CO. We knew we needed some support to organize and execute our dream wedding and she delivered flawlessly on her offer to simply tie everything together and just let us focus on our wedding day. We met with Lindsey for our first consultation and she probably thought we were a whirlwind client as we tossed around ideas, including, a champagne tower, a champagne wall, champagne sabers, bagpipes, a DJ after party, and much more. She is incredibly collaborative and well connected in the industry. She made vendor recommendations for hair + makeup, flowers and more. Not once did she try to control or change our vision, instead, she made it a reality. The day of, she took all the heavy lifting away from us so we could focus on each other. This included communicating and coordinating with all our vendors, family and the venue. It was such a gift to know this was all under control. Our wedding endured COVID concerns, among many other challenges the week leading up to. Lindsey kept our spirits up and orchestrated the perfect NYE wedding in our minds. She is communicative, professional, organized and most importantly just a lovely person. We enjoyed having her present during our special day and would recommend her to anyone in search of a wedding planner.


Are you interested?

Send a message

Mitchell A.

Married on 09/26/2021

Highly recommend Lindsey Sachs!

Lindsey was an absolute pleasure to work with and a true professional. She took the time to meet with us multiple occasions, answered all our questions, and made us feel at ease. Our wedding day went effortlessly and we owe it in large part to Lindsey and all of her hard work. Thank you so much!

Aaron M.

Married on 09/11/2021

Absolutely perfect execution for a day-of coordinator!

We had a the pleasure of working with Lindsey for two wedding celebrations - one small backyard wedding in 2020, and our larger celebration in 2021. For both events she was our day of coordinator, helping to ensure the day went smoothly and was stress free for us. This was SUCH a huge help to allow us to be present and relaxed on our big days. Lindsey was on top of all the details ~30 days leading up to the wedding, helping to coordinate vendor logistics and all small details.



We hired Lindsey because you can really tell she not only loves what she does, but also really cares for her couples. That showed throughout the 2+ years working with Lindsey. She was invested in our day, and invested in ensuring and enabling that our day was authentic to us. We can relive both events, and look back knowing we were truly in the moment, not caught up in details of running an event. I would highly recommend Lindsey for either a day of coordinator or planner! She will capture your vision, just as she helped with ours!

Colleen C.

Married on 07/17/2021

Authentic and personal

We worked with Lindsey for over a year before our wedding and loved every minute of our experience. We spent a lot of time researching wedding planners because we wanted our day to be seamless. Our wedding involved two venues (ceremony and reception), requiring a lot of logistical planning. Lindsey helped transform our transportation headache into a well-crafted and stress-free experience. We had her husband Chris in person as the day of coordinator, and all details were relayed to him as if he had been a part of the process from day one. We also bought the design package and are very thankful we did. With Lindsey's guidance our vision came to life better than we could have imagined. My husband and I were living in separate states and Lindsey was great about including both of us and coordinating joint meetings. Our main goal was for every detail to cohesively create an authentic vibe that reflected our relationship and love for our guests. This was possible because of Collective by Sachs. We are thankful we chose them!

Christine H.

Married on 07/03/2021

Best Wedding Planner Ever

Wow! I do not know how I would have gotten through wedding planning without Lindsey. A wedding brings on many firsts with so many unknowns. Lindsey established a trusting relationship from the start and brought so much excitement and sound advice throughout the entire process. I could trust that the additional vendors she recommended were top notch and that if I asked for her opinion she had not only an answer but a reason why she thought that way. Her experience and professionalism completely shown through! She even captured one of my favorite photos of the wedding because she knew it would be special to me and my husband. Being a fellow organizational nerd, I also was so impressed with her large planning book and continual queues to let me know what I should be doing and thinking about at each stage in the process. THANK YOU LINDSEY!! WE COULDN'T HAVE DONE IT WITHOUT YOU!!

Emily M.

Married on 06/12/2021

COLLECTIVE/by Sachs made our dream day come true!

Just to start -- Lindsey/Collective by Sachs was wonderful to work with! We changed our entire wedding plan due to the pandemic and decided to have a wedding in Estes Park/RMNP about 7 months ahead of our goal date and we live in Texas. Upon selecting Lindsey, she guided us through the hiring of all our vendors and lead us to the best selection of vendors. When our photographer had to back out at the last minute, she found us an amazing replacement. I can't say enough about how helpful it was to have someone on the ground in the area who knew everything we needed. 
When it came to the actual weekend, it was rainy and not looking positive for the outdoor wedding of our dreams but working with our venue, we were able to make it happen due to her flexibility and coming up with a solution that allowed me to have the ceremony of my dreams! 
Due to it still being a pandemic and travel not being possible for everyone, we still had a Zoom wedding and it was great to be able to include family and friends from afar. After attending a lot of Zoom events over the last year, Lindsey managed to personalize it and even keep our guests in the loop while we delayed the wedding about 30 min due to rain. 
I cannot recommend her enough! 

Amanda J.

Married on 06/04/2021

Nothing short of amazing

Where do I even begin! Lindsey with COLLECTIVE/by Sachs is absolutely phenomenal! Let me first just start off by saying I can honestly say I have never written a single review in my entire life, but I am someone that relies on reading others reviews to aid in my own decisioning making ;)

We had the pleasure of working with Lindsey for almost a year and a half due to rescheduling of our special day because of the ever so lovely pandemic. My husband and I both work in healthcare and have very demanding and sporadic schedules. Lindsey worked tirelessly on every single aspect of our wedding. She was incredibly accommodating to work around times that were convenient for us to hop on a call, zoom or do in person meetings. She also handled all of my mood swings and indecisiveness with all the stress I had going on in my life during the time we were planning our wedding. Throughout our time with Lindsey, we also happened to move across the country. She reassured us everything would still continue to run smoothly with the planning and that she would take on the extra meetings that we would not be able to attend—and let me tell you, she did that and more!

We decided to purchase the full service planning and that was the best decision we ever could have made! From every little set back in our planning process, to my type A personality and need for everything to be perfect, she handled it with grace and professionalism! At one of our final meetings when I decided I wanted to completely change some of the colors and chairs, she made it happen! She even offered to do the physical work herself, stacking chairs to save us thousands of dollars. This woman is God's gift to wedding planning!

If you are looking for a wedding planner who is kind, thoughtful, incredibly patient and will allow you to enjoy your special day without a worry in the world, look no further. I wish we could thank Lindsey in more ways than a review and a tip because she made my wedding dreams come true!


Jackie B.

Married on 06/03/2021

The most positive and kind wedding coordinator!

We can't recommend Lindsey enough for wedding planning / day of coordination!

My husband and I started working with Lindsey before Covid. She helped us navigate the extremely confusing, stressful and ever-changing world of planning a wedding during these times with positivity and grace! When we had to change our guest count, Lindsey was able to come up with an impressive proposal for a personalized virtual wedding experience. We didn't end up needing to go that route, but had we been getting married even a few weeks prior to our wedding date we definitely would've chosen Lindsey's virtual wedding services as well.

One thing we especially appreciated while working with Lindsey was we were always able to send her an email or schedule a call if we needed help while researching vendors, reviewing contracts, etc. etc. With some day-of-coordinators, there's more guidelines / stricter barriers around how soon before your wedding you can contact your coordinator. We never felt de-prioritized or like we were an inconvenience when reaching out to Lindsey during our long wedding planning process.

Lindsey goes above and beyond to ensure you and your partner have the most stress free wedding planning experience, but especially the most stress free and special wedding day. I was running on little sleep the day of my wedding, and Lindsey went out of her way to check in on me multiple times throughout the day to ensure I was okay and didn't need more coffee, drinks or food! :)

Finally, Lindsey seamlessly works with all of your vendors, regardless of if she's worked with them before. We had one of our friends officiate our wedding, and she even called him to make sure he had everything he needed and to give him some tips before our day. Our wedding was at The St. Vrain, and Lindsey is one of their preferred coordinators. It's so clear as to why - she knows so much about the venue and has such great rapport with the St Vrain and Sugar Pine Catering staff.

Lindsey is so wonderful and kind! You won't be disappointed if you hire her!!

Brenda H.

Married on 04/24/2021

The best and sweetest wedding planner

I found Lindsey through my wedding venue (The St Vrain) as she was one of their preferred vendors and used her as a day of coordinator. Let me tell you, I couldn't have done it without her especially with planning a wedding during a pandemic. She is one of the sweetest human beings ever and approaches everything like it was her own wedding, she truly cares. She is so organized, pays attention to details, and even as a day of coordinator offers suggestions of cute, personalized things to add into the day.. which helps to make the day go flawless. From the morning of our wedding throughout the end of reception, she was always there making sure my fiancé and I had a drink or food or just anything we needed. There wasn't a thing that went wrong, but if there was I trusted her to take care of things. I would highly, highly, highly recommend Lindsey to be your right hand gal on your special day!

Peggy O.

Married on 04/05/2021

A Pleasure

Lindsey Sachs made our daughter Molly and her husband Cam an unforgettable event. Molly and Cam live in San Francisco and of course planning a wedding Colorado is not easy. Lindsey made it easy. All her recommendations for caterers, photographers etc were perfect. On the day of the wedding she took care of everything in the most professional special way. She is a lovely person and we are so grateful for all she did.

Caitlyn

Married on 02/28/2021

COLLECTIVE/by Sachs Gave Us Our Dream Wedding...During a Pandemic!

Due to the pandemic, we could only have our parents with us in person at our wedding - our other 160+ guests were attending via Zoom. We knew that we wouldn't be able to pull that off on our own, so we hired Lindsey and her team to help facilitate the virtual component of our wedding. My husband says all the time it was the best investment we've ever made.

If you are considering hiring COLLECTIVE/by Sachs for any type of wedding planning, you'll know as soon as you read the reviews from her other clients and after sharing a few emails with Lindsey that she is an absolute master at her craft. Although we were just engaging with her around our virtual experience, it actually felt like she was helping us plan our entire wedding.

Because the virtual component was the most important part for us (since that's how the majority of guests would be attending) she asked a lot of thoughtful questions about what we wanted the experience to feel like, how we wanted to involve family members and others who were special in our lives. She spent a lot of time getting to know us, and offering ideas for how we could make it an experience that felt really authentic to us as a couple. Lindsey and her team did such a great job that so many of our guests reached out to us after the wedding to tell us how much they enjoyed the virtual experience. They said they felt like they were actually there in-person.

What I also really appreciated about Lindsey was how responsive, accommodating and attentive she was. We always felt like we were the only couple/client she was working with because of how much time she spent with us and how responsive she was. We were actually shocked when we learned that she was planning a wedding for another client whose wedding date was the day before ours. And I am positive they received the same level of client service, attentiveness and responsiveness that we did, because that's just how wonderful Lindsey is.

We also made last-minute changes to our wedding program, arrived to our virtual rehearsal more than an hour late (!) because of a car accident that shut down our highway, added a virtual ring-bearer the day before the wedding and other pivots here and there. Lindsey welcomed & embraced all of it with ease and enthusiasm.

If you're looking for an experienced, thoughtful team that can help you bring your wedding vision to life, or help you create a vision that feels authentic to you, hire COLLECTIVE/by Sachs.

Jeff L.

Married on 11/09/2020

Lindsay is THE BEST!!!

Wedding planning is a difficult job. Imagine doing that during a global pandemic with local lockdowns and regulations. Also imagine doing that while pregnant. Lindsay was incredibly helpful as we planned a wedding for mid-September 2020. Leading up to the wedding she was always very responsive and was super fun to meet up with. She helped us coordinate with our catering, venue, transportation, and other services. She also helped us get our friends and family who were participating in the event ready. And on the day of our wedding she made sure everything went smoothly and had all the details down so we were just able to enjoy the day. Lindsay went above and beyond what we expected. We couldn't have done it without Lindsay and would recommend her to any couple looking to have any easy time making their big day an enjoyable experience.

Amanda

Married on 10/31/2020

Awesome zoom wedding coordination!

Lindsey did such a great job making sure our ceremony ran smoothly via Zoom. Having to change from a big in-person wedding to a zoom wedding due to the pandemic was overwhelming, but Lindsey helped make it organized and seamless- from providing a sample email to send to guests, to a tech run-through and step-by-step instructions of how to set up a successful streaming experience for 200 guests. Highly recommend.

Emma R.

Married on 10/17/2020

Lindsey is amazing!

We hired Lindsey as our Day of Coordinator in late 2019 for our 10/17/20 wedding. From our initial conversations, it was clear she was not only extremely organized but extremely invested in all of her couples. She really cares, and it shows! Lindsey used Google docs to keep all the planning details organized for us. Even though she was working as our day of coordinator, she helped us throughout the process giving us referrals, reviewing contracts, ect. This made the whole process so much easier for us!

When we decided to change our plans in July due to COVID, Lindsey seamlessly pivoted with us. She helped us think through the details of our new backyard wedding plans. Having a wedding at your house involves a LOT of logistics, and Lindsey was so wonderful helping us to identify what we needed, how to run the day smoothly and the overall timeline. On top of this, she was incredibly supportive - exactly what any bride planning a wedding in 2020 needs!

On the day of the wedding, Lindsey did an amazing job helping to run the event smoothly. She perfectly set up and ran the day (even working as our "DJ" changing the music for big moments), allowing us to focus on being in the moment and spending time with our friends and family. This was so important to us, and with Lindsey's help and organization we were able to have an amazing wedding day! We will be using Lindsey again next year for our larger reception!

Marilen B.

Married on 10/16/2020

Fantastic Virtual Wedding Ceremony!

Lindsey helped us organize the virtual and technical aspects of our wedding day activities and schedule. We already had a wedding planned, but had to contact Lindsey with only a month's notice before the event, due to last minute changes caused by the COVID restrictions. After our initial call with Lindsey, we really liked the way she used Google docs to interact with us throughout the planning process. We also appreciated the specific recommendations for what devices to use and how to set them up. The rehearsal the day before the ceremony was invaluable in deciding on the final set up. The instructions she provided for us to send to the virtual attendees were instrumental in helping them log on and make themselves seen, heard, and easy to identify.
On the day of the wedding , Lindsey did a great job hosting the event and swapping between the gallery of guests, the slide show she generated, and the actual ceremony. However, our favorite part of the event was the breakout rooms following the ceremony. It was so great to visit our family and friends in smaller groups so that we had at least a few minutes to engage with them individually. And of course, one of the best aspects of a virtual wedding is that Lindsey provided all the videos of the ceremony and toasts (both Speaker and Gallery view) so that we can relive the memories whenever we want.

Lyle D.

Married on 10/10/2020

A pleasure to work with!

COLLECTIVE/by Sachs was wonderful to work with. As a caterer, I've worked with many wedding planners and Lindsey was transparent, timely and honest in her communication from day one. On the day of the wedding, she kept things organized and calm. A true pleasure to work with.

Nicki

Married on 08/08/2020

She is amazing!

From the outset, Lindsey was kind, genuine, and knowledgeable. Due to COVID-19, we were forced to change from our original plans. Lindsey supported us through the whole process. Even if it was just to check in, every communication we had with her leading up to our wedding was valuable. We were planning from out of state and busy with work, but she knew how to help us create our dream wedding. She is well-organized and experienced, which is invaluable. On the day of, Lindsey handled everything. We were able to focus completely on each other and the celebration. She is amazing!

Featured

Jennifer S.

Married on 07/04/2020

Incredible experience

Lindsey worked tirelessly as our wedding planner to put on a perfect wedding from start to finish. She handled some of the most stressful situations imaginable with such grace. She took all of the weight off our shoulders and put it on hers and that's why she's "Super Lindsey" now. She made our day about us and about the love we share. Chris made it possible for our family and friends to join us from over a thousand miles away via Zoom. He helped smooth over fine details and had the most calming presence about him. Not only are they professional and incredibly skilled, but they are philanthropic as well. Our wedding was part of the Colorado Elopement Giveaway. Not once did we feel like we were on the back burner because our services were a donation. We would rate our experience 100000/5 if we could.

Jordi M.

Married on 06/28/2020

Amazing Zoom Experience with Lindsey!!

Lindsey was a dream to work with! I found her from one of my bridal facebook groups when I was transitioning from a 150 person wedding to an intimate 16 person wedding including a Zoom portion. Lindsey was fantastic at working with me and my wedding planner, Tosca Clark of Tosca Productions to help us realize my dream of incorporating as many wedding traditions, such as the first dance, toasts (virtual and in-person), the ketubah signing and my father's video blessing as we could for the Zoom wedding. Lindsey managed over 130 Zoom attendees from 5 countries, including Colombia, Sweden, England, Canada, and the US. Lindsey provided narration to explain Jewish wedding traditions, included songs we loved as introductory slideshows played, and created a seamless virtual event. I loved all the details and ideas Lindsey had--we emailed out a program including the processional, we had thank you slides for our vendors and family. My favorite part of the Zoom wedding was the breakout rooms--we had 8 rooms of 20 people! It really felt like a real wedding, having Sam and me "jump" from room to room to interact with our guests. Lindsey provided our guests with an interactive experience that so many later commented on. I am so glad I found Lindsey. Her detailed timeline, Zoom rehearsals, and availability over email made me confident that we would pull off a wedding to remember--and we did! Thank you Lindsey for making our dreams come true!

+ 2

photos

Marissa H.

Married on 06/21/2020

Amazing Livestream Planning

Lindsey brought such an amazing element to our wedding. We had to seriously downsize our wedding, and having her host a virtual livestream for everyone we originally invited was the perfect solution. Not only was it fun to address the virtual crowd, but many of our virtual guests told us how great of a time they had watching, and hanging in their breakout groups with in some cases friends they hadn't seen in years. We're so grateful to have brought in our entire guest list between the small group we had in person and livestream. Setting it all up was pretty easy, and Lindsey had it all under control the day of. Highly recommend Lindsey overall and her livestream service!

Emma W.

Married on 06/20/2020

Spectacular, perfection, out-of-this-world!

Let me just start with one word: WOW!!! Ok, now I'll use a lot more words:

Lindsey was PERFECTION from start to finish. Our original wedding plan was cancelled due to COVID, but we decided to go ahead and get married down in Miami instead of up in New York at my parents house because we just really couldn't wait! Unfortunately, none of my family were able to attend and so it was important that we had a really well-run and organized Zoom wedding for them to enjoy. I started feeling anxious about being able to run the Zoom myself about a week before the wedding. I searched for "Zoom coordinators" on Google and found Lindsey. LITERALLY A GODSEND. She answered almost IMMEDIATELY with a lovely personalized message and positive energy that I knew I needed for this wedding, and we booked her pretty much on the spot. She even agreed to help with the wedding despite it being her husband's 40th birthday celebration weekend (she had family visiting as well!!).

Now, when I say that Lindsey was PERFECTION from start to finish I mean that she had literally only a WEEK to prepare and get everything set for us (including a lovely slideshow, guest invitation emails and instructions, TWO meetings with us to prepare the Zoom logistics alongside with my mother-in-law and videographers) and, yet, she was still able to prepare and execute everything so perfectly you would think she had a YEAR to prepare. Everyone loved Lindsey. She was amazing with coordinating the other vendors and the on-site planner, keeping the Zoom wedding perfectly on schedule, moving along with no awkward moments, and making sure everyone knew when they had to mute/unmute themselves for speeches, etc.

If Lindsey was this amazing with a Zoom COVID wedding that she only had a week to prepare for, I honestly can't even imagine how truly spectacular she would be as a full-on virtual planner, let alone an IN-PERSON wedding planner. I mean, WOW. OK, if you've made it this far in the review, I think you know what you have to do....BOOK HER!!!

Lindsey was SO instrumental in planning our wedding day and making it the dream wedding I ultimately didn't even knew I wanted! We will forever be grateful to the team that enabled us to pull off the perfect wedding and especially to Lindsey, who single-handedly enabled our families to take part in this special once-in-a-lifetime experience as if they were there with us.

I will note that we looked at Wedfully as a virtual planner/Zoom coordinator service and they were just...not good. I had to reach out to them at least four times to even get a response and was hounding them (admittedly) to give me a confirmation of whether they could do the wedding or not (I had already paid them $800+ and they were taking over 24 hours to answer me at a time). That's when I had the thought to look for someone else and Lindsey came into my space and I never looked back! If you are considering another service, go with Lindsey. She's the best. 100% no contest. It's not worth taking the chance on a day you want to remember forever.

So, in conclusion, I want to thank Lindsey again for helping us plan and execute the wedding of our dreams, and for being such a lovely human throughout the entire process as well! She is out of this world. :)

Molly O.

Married on 06/05/2020

Look no further - Lindsey is the BEST!

Working with Lindsey to plan our wedding was honestly one of our favorite parts of the entire process. She is extremely thoughtful, organized, detail oriented, and exudes passion and excitement for her work. We live in San Francisco so planning a wedding for 120 people in Colorado felt stressful from the beginning. With a venue already nearly secured, we knew we needed the most help with putting together a stellar vendor team and having someone by our side that we could trust to make sure everything ran super smoothly on wedding day, so we could maximize our enjoyment. We knew from the very beginning we could trust Lindsey and she far exceeded our expectations.

We were continually blown away by Lindsey's focus on our personalities and our unique vision. She was extremely organized, responsive, and guided us so enjoyably through our planning every step of the way. After getting to know us, Lindsey provided 3-4 vendor options for each category that she felt would fit our vision and budget. We ended up with the most incredible team of vendors and that is truly a testament to Lindsey.

Lindsey did so much behind the scenes work developing a detailed wedding day timeline, coordinating with the venue and all of our vendors, and way more - and everything was truly seamless. We wouldn't change a thing about our wedding and working with Lindsey was the best decision we made!

Danica E.

Married on 06/05/2020

Joyful Wedding Coordination with Attention to the Tiniest of Details!!!

We cannot rave enough about Lindsey and COLLECTIVE by Sachs! Planning a wedding is hard enough, throw in a pandemic and then riots the week before the wedding, and it's a recipe for overwhelming stress. Through both of these aberrant issues, Lindsey was invaluable as a sounding board for backup plan after backup plan after backup plan for our June 5, 2020 wedding. She helped us adapt to each obstacle, work through the tiny details with each change, and all with an endless amount of energy, positivity, and joy.

When we first started planning our wedding, my now husband and I agreed that we needed some level of help, for sure at least on the day and possibly more. COLLECTIVE by Sachs had the perfect package for us balancing help with our price point: Month-of Coordination. Lindsey dove in right away to determine and understand our vision for our special day. Throughout the planning, she offered advice and ideas to create a cohesive and authentic wedding day.

Lindsey's experience planning large-scale events is obvious: she is able to visualize the big picture of your wedding day and identify the tiniest of details to execute the plan perfectly. We ended up having her remotely coordinate our day due to the public health situation, but even from afar she worked out how to orchestrate our wedding day smoothly. She created a timeline with every minute detail, something that eased communication with all of our vendors. Our wedding day was flawless, with every transition occurring seamlessly, allowing my husband and me to focus on enjoying our special day.

For our wedding to flow smoothly with her offsite is a testament to her attention to detail and logistical planning. If you're looking for someone to keep the joy in wedding planning, handle the details, and ensure that you have a carefree, authentic wedding day, COLLECTIVE by Sachs should be your first call!
Are you interested?
Send a message