43 Reviews
Recommended by 100% of couples
Quality of service

5 out of 5 rating

Average response time

5 out of 5 rating

Professionalism

5 out of 5 rating

Value

5 out of 5 rating

Flexibility

5 out of 5 rating
68 User photos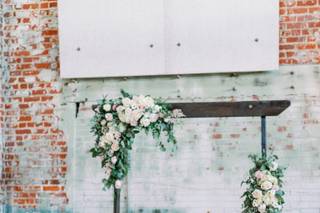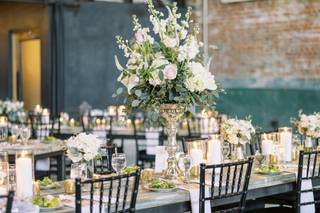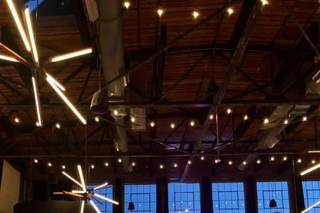 + 64

photos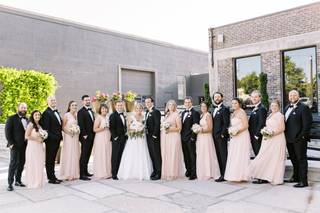 Elizabeth W.

Married on 11/14/2021

Wedding Coordinator

The absolute GREATEST decision I made for my wedding was to have Carly as my wedding coordinator! 100% my wedding would not have been as amazing as it was without her. She was there for every vendor question, need, task, and pretty much everything! You need anything or want anything and she knows how to get it, someone who can get it, or will figure out a way to get it! Having her took pretty much all of the stress and anxiety off me in the final weeks leading up to the wedding. I cannot stress how amazing her and her team is!! Seriously. (also they are the sweetest and most caring people to surround yourself with. they literally only want your wedding to be absolutely perfect!! They make you feel so special.)

Brittni B.

Married on 10/09/2021

The BEST wedding planner!

The best decision my husband and I made was working with Carly Marie Events for wedding planner/coordinating! We had a few bumps in the road due to the pandemic as we had to delay our wedding and we changed our wedding venue 8 months before the wedding day. Carly was SO helpful through all of it. We had check ins, and if I felt like I needed a zoom meeting, she and Penn would be there! They are so organized, prompt in responding and professional. The day of the wedding was perfect. It was completely stress free. We were able to spend the day with our bridal party, friends and family without any worry. We were so fortunate to have Carly, Penn, and Savannah with us for our day.
Our wedding was so beautiful; Carly has a perfect eye for design! It was even better than we could have imagined. The day was completely stress free and so perfect. All of the ladies are so fun, warm and kind. 10/10 would recommend all of the ladies at Carly Marie Events!

Emily K.

Married on 05/22/2021

Carly Abernathy- Wedding Coordinator

Carly did an outstanding job coordinating and scheduling everything for our wedding on May 22, 2021. She was helpful, organized, professional, accountable and it was perfect. I could not have asked for a better experience! Carly was highly recommended and many asked for her contact information after. My wedding was a success due to her diligence, passion for her work, and work ethic and many other wonderful qualities.

Are you interested?

Send a message

Kristie

Married on 05/15/2021

The BEST of the best!

Working with Carly from Carly Marie Events was one of the best decisions we made for our big day! Planning a wedding is stressful enough, let alone during a pandemic, and Carly helped take that stress away. From our first time meeting one another on zoom, I knew Carly was the planner for me. We instantly clicked! I love planning things and Carly knew that I still wanted to be pretty involved in the process. She asked what my vision was and went to work bringing it to life. From the designs, to florals, to rentals, you name it and Carly had it under control. Two months before our wedding date, the uncertainty of the pandemic caused us to move wedding venues. Carly kept us calm and talked us through everything. We were basically back to square one! We seriously could not have pulled it off without Carly and it was the absolutely perfect day. On our wedding day, we had both Carly and Penn a there with us - from the time we arrived at the venue to when we left at night, they were there for us every step of the way. We had the best time because we knew we were in excellent hands and everything was taken care so that we could relax and enjoy our day. We cannot recommend Carly and Carly Marie Events enough! She is the most thorough, professional, helpful, and will help make all of your wedding dreams come true.

Brittany P.

Married on 04/30/2021

Wonderful coordinator, 10/10 would recommend!

We can't say enough good things about Penn with Carly Marie Events! We had to postpone our wedding due to COVID, and then had to drastically change our plans to accommodate a smaller group of us. Penn was there every step of the way, and made us feel like we weren't sinking. She was organized, detail oriented, and made me feel like I had someone in our corner. Our wedding day was stress free, and everything I'd ever hoped it could be, even with all the upheaval. HIRE THEM. It's worth every penny to have that peace of mind.

Kelley M.

Married on 04/30/2021

Stress free & on top of everything!

Working with Carly to help plan & execute our wedding was one of the best decisions we made! She is very organized, helpful, attentive, and HAPPY! It was always a joy to speak with her on the phone or meet in person to go over details and ideas. I was a covid bride and had to reschedule our wedding 2 times... Carly gave me peace of mind each time and took care of contacting our vendors and getting everything rescheduled. I felt completely confident everything was going to turn out perfect having Carly and it did! Our wedding was everything we dreamed of and more! From planning to the day of our wedding, Carly took care of everything and made sure everything went smoothly. She had great ideas for helping us save money, but still have an elegant wedding. She was always on top of everything and one step ahead.

+ 5

photos

Becca G.

Married on 03/13/2021

Wonderful experience!

We had such in incredible experience with Carly! She made the last few months of planning a lot less stressful and helped ease my mind about things. She made our wedding weekend go so smoothly- our close family and bridal party were all so impressed with how well she had things running! Penn was also such a great help on wedding day. Thank you Carly and Penn for everything!!!

Megan C.

Married on 11/20/2020

We couldn't imagine our day(s) without Carly!

Carly was so helpful and flexible and we could simply not imagine our day without her. She is organized and on top of things. If you're looking to have a stress-free wedding day hire Carly! We cannot say enough good things about her.

Kate E.

Married on 10/24/2020

Made our planning and wedding day seamless and stress-free

Booking Carly was one of the best wedding decisions we made. She was quick to respond to our many questions and made us feel at ease about our plans. Our wedding was in the midst of the pandemic, so Carly helped us navigate all of the issues we faced with that, and we pulled off the most PERFECT wedding. It was better than we could have expected! On the wedding day we did not have to worry about a single thing because Carly and Penn had everything taken care of so we could enjoy our day (they also did a great job of calming nerves before we walked down the aisle). We seriously do not know what we would have done without Carly and I would 100000% recommend her to anyone.

Sara B.

Married on 10/17/2020

Fantastic!!

Carly + her team were there every step of the way on our wedding day to make sure everything went perfect! She was super helpful, especially being a stressed out bride she made sure every decoration was in place and made the experience wonderful! 10/10 recommend! A brides dream 💕

Jordan G.

Married on 10/03/2020

The best in the business!

I am so lucky to have found Carly Marie Events for my wedding! Carly & Penn are such a great team and a dynamic duo in the event planning business around the Triad. Penn was assigned as my planner & coordinator, and she was absolutely amazing. From the initial meet & greet over a glass of wine, to periodic check-ins or meetings with vendors, she went above and beyond. They helped me bring my vision to life - from the color palette to florals to rentals & more! Planning a wedding during a pandemic was unpredictable and ever-changing, but they were along with me and my now husband every step of the way. Penn was always a text or phone call away to offer her advice and guidance, and checked in with me often to keep me on top of everything! I seriously couldn't have done it without her. I am a "big picture" person with a type-B personality, so I knew a wedding planner would be an absolute priority in my wedding budget. Little did I know how much of an impact they would have on the whole experience along the way! Because of COVID-19, we ended up having to make drastic changes last minute just weeks before. We had to change the reception venue, flowers, and ultimately scale back entirely to a small family-only wedding with a dinner reception. After 9 months of planning, we had to go back to the drawing board. Penn & Carly were the perfect people to step in and tackle the challenge, as well as give sound advice to what could have been a panicky situation. Our wedding day was absolutely beautiful and perfect in every way, and Penn made sure that it was just that! She was incredible on so many levels, making sure our day went off without a hitch. We are having our large reception in September 2021 (around our 1-year anniversary), and can't wait to work with them again to make it the perfect party!

Lauren H.

Married on 08/30/2020

The best of the best!

The first time I met with Carly I knew she was going to be amazing. For me, it is hard to envision everything together that I liked but Carly took my ideas and made it literally perfect down to every little detail. She is thorough, dependable and has the eye for it all. Breathe of fresh air especially on your BIG day! Don't keep searching, pick Carly and her team!!

Tori A.

Married on 07/25/2020

Amazing Experience!

Hiring Carly was hands down the best decision we made for our wedding. She is so thorough and organized, she thought of things I never could have on my own. She was initially very helpful and then a pandemic happened and I cannot tell you how to thankful we were for her during that time. Postponing a wedding is not an easy thing to do but she did it with such ease. She helped me through the whole process to where we were able to have the most perfect day months after it was originally scheduled for. She was there for us the day of the wedding from the time I stepped out of the car at the venue until we left that night. I had ZERO worries on the wedding day because I knew she was taking care of everything. So many people commented on how smoothly our day went and for that alone I am so thankful. Penn and Carly were so amazing to work with throughout our whole journey and I cannot recommend them enough.

Lauren S.

Married on 05/08/2020

Best Wedding Decision I Made!

Working with Carly Marie Events was one of the best wedding decisions I made! Because of Carly and her teammate, Penn, I was able to go into my wedding day without a worry. This made all the difference because I knew they were going to take care of all the details. It was a huge blessing for my family to not have to setup or cleanup all the decor and details we had planned. They truly take care of it all!

Lauren M.

Married on 05/02/2020

Prompt. Detailed. Reliable. AMAZING!

Where do I even begin? Carly was everything we wanted and more. Through not only the stress of planning a wedding but then throwing a pandemic in the mix, stress was through the roof. Carly handled every detail with ease and made my day just perfect given the circumstances. My husband and I look forward to using her next year for our "round two" portion of the wedding. I highly recommend her team, you will not be disappointed!

Look no further, Carly is the BEST!

Blush B.

Married on 01/01/2020

You will instantly love her

The biggest piece of advice we offer brides is hire a planner. The second is hire Carly to be your planner. Detailed and organized, Carly and her team will have problems solved before you even knew they existed, anticipates all needs, and keeps a wedding running smoothly.

You will not be disappointed! Hire her now and enjoy the planning process.

Samantha

Married on 10/19/2019

Carly Marie Events

There are no words to describe the value that Carly and her team bring. She was always ten steps ahead, answered questions before we even knew we had them, and when it POURED on our outdoor/tented wedding day she and her team showed up with all smiles and rain boots and worked their magic.
As a OCD/control freak one of my biggest concerns was being able to let go and just enjoy the day, and that's exactly what Carly allowed me to do. On day one she asked "what's your vision?", and then made it happen. From the flowers, to decor, to bridesmaids dress color - she was there to either help or totally take it off my hands if that's what I preferred. Highly recommend!

+ 9

photos

Allison C.

Married on 10/12/2019

Wonderful experience!!

Penn was amazing! I was so thankful to have her there, and she made the wedding experience easy and stress free!

Morgan K.

Married on 10/05/2019

Best Ever!

I knew I wanted to work with Carly even before I was engaged! She knows what she is doing and does it extremely extremely well. She was a true life saver. You might not know it yet, but you need her if you are planning a wedding or event! Even if it's just for day of coordination or full on planning. We had so much fun working with her!

Hollis H.

Married on 09/28/2019

Experts in wedding planning

My wedding day was perfect thanks to Penn!! She was on top of all the things you don't have time to think about weeks before the wedding. She went above and beyond to make sure I had the best day ever. Penn is very sweet and truly cared about my wedding.

Ashley

Married on 09/21/2019

Best wedding planner ever

Carly is seriously the best wedding planner ever! I highly recommend her and her services. She takes a lot of stress off of brides who have no idea how the process works from keeping track of our rsvps to the smallest details in design. She is very personal as well, I had days were I stressed and she would just meet me to relive it and we wouldn't even wedding plan. She is there for her brides no matter what's going on in her day or life. I'm so grateful for Carly and her services!

Kate

Married on 08/24/2019

If you want your wedding to be perfect, hire Carly

I cannot say enough good things about Carly and her events team. She is not only a nice person with great taste, she's also so organized and made sure everything went according to plan on our wedding day. I am OCD and had anxiety about being stressed on my wedding day, and she completely took that anxiety away. Cannot recommend enough

Jason S.

Married on 07/20/2019

Carly is awesome!

We worked with Carly to plan our wedding for July 2019. She was awesome from the very first conversation! She is very quick to respond, very nice and very easy to work with. She asked us the first time we sat down to meet her what we wanted our guest experience to be and she delivered exactly what we wanted and more. She made our dream wedding a reality and we are so happy we had the opportunity to work with her. If we had to do it all over again we would pick Carly a million times. Thank you Carly!!!

Katherine H.

Married on 06/01/2019

You need Carly Marie Events!

I was a bride with a clear vision to say the least. I'm incredibly decisive and having done large scale events myself, I knew exactly what I was looking for in a wedding planner. I wanted someone who was confident, creative, understanding, trustworthy and above all else, would help me bring my wedding dreams to life. Carly was all of that and so much more. She handled everything with so much grace - logistics, vendors, changes, last minute additions. She made it all look so easy and because of that, my fiancé and I were able to be so present and just fully enjoy our wedding weekend. Planning a wedding can be so overwhelming but when you have someone like Carly in your corner, helping you every step of the way, it makes the entire process so enjoyable and you are able to cherish those months leading up to your special day. Whether you know exactly what you want or don't have a clue where to start, Carly is your person. She is what wedding planner dreams are made of!

+ 5

photos

Gina H.

Married on 05/18/2019

Carly Is Amazing

I cannot brag on this amazing woman enough. I would consider my experience with Carly nothing short of a blessing. She is talented, organized, creative and a joy to work with. We worked together on my wedding for about a year. She did more for me than I expected her to do. She made planning a large wedding a piece of cake. I would recommend Carly to any bride, because she really is amazing.
Are you interested?
Send a message