24 Reviews
Recommended by 100% of couples
Quality of service

5 out of 5 rating

Average response time

5 out of 5 rating

Professionalism

5 out of 5 rating

Value

5 out of 5 rating

Flexibility

5 out of 5 rating
Awards
4 User photos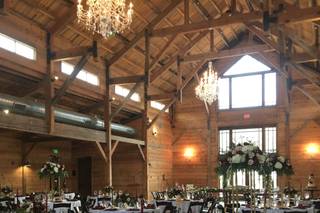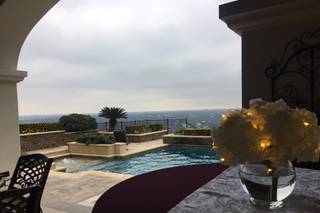 Camille W.

Married on 12/03/2022

Top Notch Wedding Planner

Brianna and her team are top notch! She was responsive to all questions I had and gave me her honest opinion on ideas I had. She had brilliant ideas for our wedding, social hour and reception. The vendors she shared with me were spot on and she worked with me on vendors I selected outside those suggestions. I heard there were a couple of blips at the reception, but I never had to think about them. THAT is what you want in a planner!! I would highly recommend Brianna and her team. They definitely had it going on. She was on top of everything! Even my fiance commented after our wedding how awesome she was! You won't regret hiring Butterfly Bridal Events!

ButterFly Bridal & Events's reply:

Thank you Camille!! I had such a wonderful time planning with you over the last two years and truly enjoyed your fabulous and elegant celebration. All of your special touches created such a lovely experience for your guests. Congratulations to you and Jeff!!

Heather N.

Married on 11/11/2022

Fabulous Planning Team!

Brianna and Kimberly from ButterFly Bridal & Events are absolutely amazing! They ensured everything went smoothly the day of the wedding, they were so organized, and they created a positive, friendly environment for the clients and the vendors. They were so helpful with communicating all updates and key information prior to the wedding too! Simply a joy to work with and highly recommend to any brides looking for an outstanding planning team!

Chris

Married on 05/06/2022

Excellent Event

The Butterfly and Events Team made my sister's wedding an awesome celebration. Most of the family is out of the area making coordination even more difficult. The Butterfly and Events team did so well. As a member of the wedding party I knew when and where I needed to be and what I needed to do. Great effort by Brianna and team. Thank you so much.

ButterFly Bridal & Events's reply:

Thank you Chris!! Your review is much appreciated and I am so glad you enjoyed the celebration! LeAnn was a wonderful client and I am so happy for her and Tim ❤️

Are you interested?

Send a message

Nicole M.

Married on 03/12/2022

Look no further

I can't say enough about how great it was to have Brianna and her team as our wedding planners. She is incredibly organized, agile, and attentive to personal needs. She made our wedding go off without a hitch. Ours was the third wedding I've attended with Butterfly as the planning team and they were all beautiful and well managed!

Nicole M.

Married on 03/12/2022

Brianna made my wedding perfect

For all the type A brides out there… hire Brianna and her team! Brianna is incredibly organized, covering every detail of your wedding you could ever want. She is also flexible, able to adjust the situations that present themselves on wedding day. I felt confident that I could relax and enjoy because my production was in good hands. My own wedding was the third time I had seen Brianna at work (first as a bridesmaid, then as a guest, lately as a bride). Each one was flawless and unique in their own way. I highly recommend Butterfly!

ButterFly Bridal & Events's reply:

Thank you Nikki!!! Working with you and your family was a pleasure and I am so happy you had a wonderful experience :) It was such a fun and beautiful celebration for you and Javi!! Congratulations! ❤️

Dan M.

Married on 03/12/2022

To Future FOB (Father of the Bride)

My 38-year business affairs career has been all about command of the details. With Butterfly Bridal & Events "the Divine, not the Devil, is in the details". Your daughter and wife will be happy because Brianna and her team will make the wedding heavenly. Dan - Father of the Bride.

ButterFly Bridal & Events's reply:

Thank you Dan! It was lovely working with you and your family, and I am so glad that you enjoyed your experience :) Congratulations!!

Jody Z.

Married on 01/02/2022

Want a professional, experienced and detail oriented planning team? Look no further.

I had a great experience as a photographer at a Butterfly Bridal event. They kept the schedule on time and made sure everyone was having a fantastic experience. My job was made easy because they were so on top of organizing where people should be and what should be happening. All I had to do was go with the flow and capture the magic of the event.

Brad

Married on 01/01/2022

Creative and thoughtful team for an amazing wedding!

Amazing wedding! I really appreciate all of the hard work and thoughtful and creative ideas that made the wedding an amazing event!

Christine N.

Married on 06/01/2021

Best wedding planner!!

Brianna and her team are incredible!! Brianna worked with me throughout the entire wedding planning process and it could not have gone any better. Brianna had a lot of great resources, and recommendations on vendors and she is just so talented at what she does! Her and the team also handled decor and setup on my wedding day, and they did incredible. Lastly (and importantly) the butterfly bridal team made me feel comfortable and at ease throughout my wedding day.. HIGHLY RECOMMEND!

ButterFly Bridal & Events's reply:

Thank you for the lovely review Christine!! We had so much fun planning with you and celebrating your big day!

Kim

Married on 05/15/2021

Amazing team!!

Never did I think I would need a wedding coordinator! I thought my family and I could handle everything. But as it got closer to the big day, I got overwhelmed with coordinating with all of the vendors and working on the timeline. I found ButterFly bridal and am so thankful I did. I can't say enough good things about Brianna. From the moment we hired her up until the wedding, she was so helpful! She was in constant contact with me confirming details and keeping me up to date on our progress. At the wedding, Brianna and her team truly went above and beyond!! I received so many compliments about how smoothly everything went and how perfect the wedding was! My husband and I are still so impressed and keep talking about how thankful we are we hired them for our big day. To anyone needing a planner or coordinator... Brianna will take care of you! I highly recommend her and her team for any event you are planning. They are so sweet and amazing to work with.

ButterFly Bridal & Events's reply:

Thank you Kim!!! We are so thrilled for you and Jeremy! It was an absolute pleasure working with you and your family. CONGRATULATIONS!!! XO

Shannon D.

Married on 10/03/2020

Fantastic planner and team!

ButterFly Bridal is always organized and focused. They are very detail oriented, and will make sure that everything is just how their client wants it before the guests arrive. You never have to worry if everything will get done correctly, because they are all very thorough and will always make sure they know exactly what the vision is for each event. Brianna has a lot of experience, and will try her best to make it a smooth, easy process for everyone involved.

Sharon Y.

Married on 07/10/2020

Professionalism personified

As a fellow wedding vendor, I have the opportunity to work with a lot of planners. With Brianna and Butterfly Events I always know everything will be professionally handled, communicated well, and responded to quickly. She not only has a great sense of style, she is the Wonder Woman of organization! I love working with Butterfly Events!

ButterFly Bridal & Events's reply:

Thanks Sharon! We LOVE Flor Amor and the dreamy designs you create for our clients ❤️ Looking forward to next time.

Mariel

Married on 02/29/2020

Highly Recommend!

We had a wonderful time planning my daughter's wedding with Brianna. She was always responsive and had ready answers to all our questions. The wedding was exactly the vision we had, and even better! Her staff was everywhere and the evening was wonderful. They took care of everything and were always calm and helpful. She worked very well with all vendors. She also planned the rehearsal dinner and welcome party.

Denise S.

Married on 02/29/2020

Butterfly Events is a very professional team!

Butterfly Events is a very professional team and they are great to work with. They are prompt to respond and we look forward to working together again!

ButterFly Bridal & Events's reply:

Thanks Denise! We always find the perfect delicate details and lovely lounges from your collection at Bee Lavish ❤️

Danielle

Married on 03/22/2019

Best wedding planner ever!!!

I couldn't have imagined a more pleasant experience with my wedding coordinator. Brianna was extremely organized and communicated with me every step of the way. She was flexible for meetings and able to attend all appointments with my venue and vendors. She provided ideas and options for factors of the day that I had yet to consider. She provided a positive, stress free planning process and I would absolutely recommend her to everyone! She is very experienced in event planning and has many connections in the industry. She will make all of your wedding dreams come true! I seriously can not say enough good things about Brianna and my experience with Butterfly Bridal.

Julie S.

Married on 01/19/2019

BEST choice! Thank you!!

Brianna and Zeena made my planning experience so much fun! I never realized how much goes into planning a wedding and they helped take care of every detail. You MUST hire a wedding planner and ButterFly Bridal is the BEST choice!

Kimber H.

Married on 10/27/2018

By far, the best Event Coordinator in Austin!

By far, the best Wedding & Event Coordinator in Austin! Brianna is organized, detail oriented, attentive, creative, and an innovative problem solver. There was never a moment that she didn't have covered or thing that she hadn't thought of! It was truly an enjoyable experiencing working with her team, the night was perfect. She made it so effortless to have the best day and I can confidently say it was money well spent!

Kristyn

Married on 09/29/2018

Brianna and her team were amazing! They made the entire process so easy and kept us sane!! So grateful for them!! Highly recommend.

Tracy

Married on 06/18/2016

Brianna was fun to work with! I had my wedding on a river boat, and I was impressed by how she did her research on the layout of the boat. From the beginning planning phases to the actual big day, my wedding experience was smooth sailing ... ;-)

Brianna and her team are wonderful to work with. They made my daughter's wedding day absolutely outstanding! I highly recommend Butterfly Bridal & Events to any bride and groom looking for support and to assist in the many overwhelming details of managing their special day! Brianna was a lifesaver when the Plan B for rain was required for this outdoor wedding and she also managed a few minor hiccups which cropped up on the day of! She is a master of finding solutions, highly-skilled and quick to step in and take charge and remains calm in the process! You will not find a better wedding planner in the central Texas area. Highly recommend!

Margeaux

Married on 09/05/2015

ButterFly Bridal was a DREAM to work with! Brianna and her team went over and above the call of duty to make sure all of my crazy requests were taken care of. We had our wedding on a riverboat that isn't meant for weddings so there were many challenges, but she never made me feel like it was burden. In fact, she kept saying how fun it was to problem solve for this unique event (PRO!). I live out of town from my wedding venue and she made sure to take all my vendors to the venue and coordinate everything, down a gorgeous arch super last minute (and got it delivered free!). Every time I talked to her I swear I told her "I couldn't do this without you" and it's so true! She made me so comfortable, confident, and when I did have a freak out, she told me I was right on schedule for that too, lol! I absolutely loved her and recommend EVERY AUSTIN BRIDE TO WORK WITH HER!!! And when you do book her (because I know you won't look any further) trust everything she says, because she really does have your best interest in mind. Girl, there's a reason she's the professional and has a 5 star rating! I'm so so so happy with how my wedding turned out and its all because I followed her advise 99% of the time! Absolutely nothing went wrong (at least that we were aware of, which is exactly why you pay what you do!). She had her staff on a 5min schedule the day of the wedding!! The only thing she couldn't change was the hot weather, and for all I know she's going to figure that out by your wedding!

Thank you Brianna and ButterFly Bridal!!!!!!!!

ButterFLy Bridal was the most amazing help in planning our wedding. We are so incredibly happy with how our special day went! We had some stuff figured out but needed someone to pull everything together and their whole team made our wedding a dream! Best Wedding Planners in Texas! Thank you so much ButterFly Bridal for making my day perfect! You are worth every penny and more!

Brianna and her team made my wedding day truly something special. They took care of every detail! It was very easy to trust them as they were very kind, calm, and extremely compassionate. I felt like all of my needs were met because I had very understanding and patient people on my side to get me and my family through the difficult task of planning a wedding! I could rest at ease and enjoy our day without any stress. If you want someone who is organized, detailed, on point at all times, and works well under pressure I strongly recommend Brianna Fleet with Butterfly Bridal! She will make your dreams come true and I guarantee you wont regret it!

Patti

Married on 09/27/2014

I can't say enough wonderful things about Brianna and Butterfly Bridal & Events! Truly the best hiring decision I could've made. My wedding reception was everything I could've hoped for. Briana and her staff worked extremely hard throughout the process and thought of everything!
Are you interested?
Send a message