Reviews
5.0 out of 5 rating
Quality of service

5 out of 5 rating

Average response time

5 out of 5 rating

Professionalism

5 out of 5 rating

Value

5 out of 5 rating

Flexibility

4.9 out of 5 rating
99%
Recommended by couples
13 User photos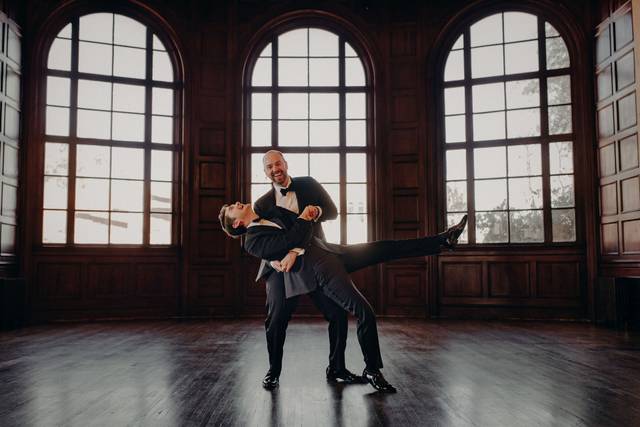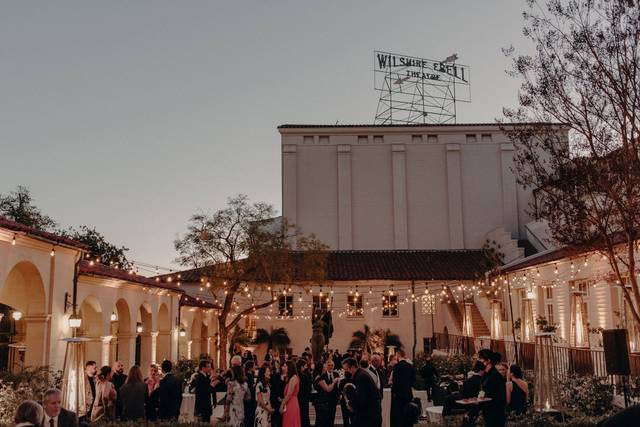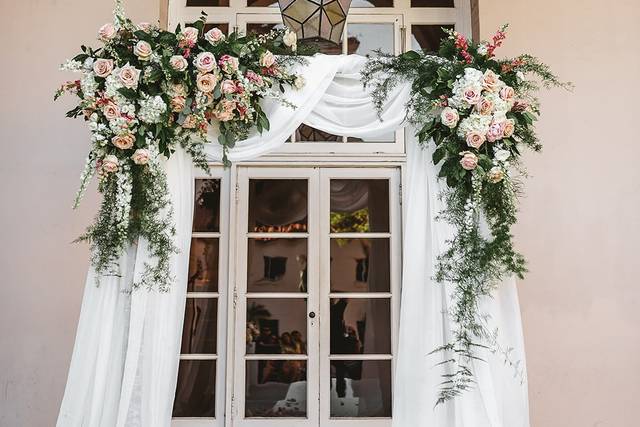 + 9

photos
Patti N.

Married on 08/18/2023

Best Day Ever!!

Boy is this a perfect name for this business! As the MOB, I will be eternally grateful to Katie for ALL that she gave - her smarts, guidance, creativity, energy, nudges, laughter and fun - to make Katie and Dan's wedding their Best Day Ever!!
When my Dad and I used to talk business, he said the key to good management was to surround yourself with good people and let them do their thing. It was clear early on we had done just that in hiring BDELA and everything fell into place for us given Katie's organization, knowledge, suggestions, professionalism - all of it. Katie was just the right partner - always encouraging my daughter to be herself, not following some pre-conceived notion of what a wedding should be and leading the way to vendors that ended up reflecting that perfectly. We have oozed over and over again about how perfect everything was. I still laugh at the day's activity list. Thank God you were at the helm of that!! No hiccups...just fun and love. Katie was our conductor, making all the pieces play so lovely together so the kids and our guests could enjoy the magic of their love. It doesn't get any better than that! Thanks for it all!!

Thomas B.

Married on 04/09/2022

Amazing wedding planner! Thoughtful, energetic, organized, and positive!!

Katie was so amazing to work with! She is thoughtful, energetic, organized, and positive. If you want to have a smooth sailing wedding day, she will make that happen. We honestly couldn't be happier with her from start to finish. She really went above and beyond to make sure everything was just the way we wanted it, and every step of the journey was made easier with her on board. Thank you so much Katie!!

Sara C.

Married on 07/20/2019

Thank goodness for Katie!

First of all, stop looking for a wedding coordinator right now because Katie from Best Day Ever is your girl! I felt an immediate connection with her over the phone and once I saw how hard she worked to make my special day perfect, I knew I had made the right choice. Katie is responsible, efficient, and most importantly, just a nice, down-to-earth human. Thank you Katie for everything :)

+ 2

photos

Are you interested?

Send a message

Kevin D.

Married on 04/07/2019

Katie's the best!

Katie and Best Day Ever LA went above and beyond while planning our wedding. She was incredibly professional, patient, kind and courteous. We truly enjoyed working with BDELA and would recommend her to anyone and everyone. If you are looking for a professional wedding planner that keeps her cool through anything that is thrown her way, Katie is your gal!

Chrissy R.

Married on 04/07/2019

It was our best day ever (la)!

Katie and BDELA are truly the best of the best. We knew immediately after meeting Katie that her company was the one for us. We hired Katie/BDELA for full-service wedding planning and it was the BEST decision. Not only is Katie an incredible wedding planner, she is an amazing (and hilarious) person. Katie/BDELA understood our vision and provided recommendations to enhance our event to the next level. Katie/BDELA's guidance and insight took our wedding from good to spectacular. Katie/BDELA kept us on track and made sure we had everything covered, from vendors to menu to the overall look of our event. Katie/BDELA has amazing attention to detail, great communication skills, and impeccable taste. On our wedding day, we were able to relax and enjoy the celebration. Katie handled EVERYTHING. She is magical and always has a smile on her face. If we could do it all again, we would because planning a wedding with Katie/BDELA is SO MUCH FUN!

Cindy M.

Married on 01/19/2019

Wonderful wedding experience

Katie does her job professionally and with ease! She does her job with a bounce in her step and a smile on her face! Her recommendations were spot on and she handled tough issues gracefully. If I had another child getting marrried, we wouldn't hesitate to use Katie. Everyone in our family enjoyed working with her!

Amber

Married on 04/07/2018

Its understated to say "we couldnt have done it without Katie!" She talked me down from the cliffs when I was crazy, and talked me up from my doubts when I was insecure! Honestly, she became a best friend to us both sooo quickly and was available every time we needed her!! Katie was honest and creative, practical and pragmatic-all the things you are not when you are a bride/groom with a wedding in the making!!! We highly (more than highly) recommend her to anyone even remotely wondering if it-having a coordinator/planner-is for them...because trust me it is, and Katie from Best Day Ever will make it just that, the best day ever!!

Colleen

Married on 03/31/2018

I will definitely be recommending Best Day Ever LA to future friends and family! Katie was so wonderful from start to finish. From the first time she sat down with me and my now husband she was so thorough and gave us so many good tips for preparing for our day.

We hired her for the month of coordination - had we had the budget we would've hired her for the full planning! But she went above and beyond, helping us find vendors within our budget and letting us email her a thousand times.

When her services fully began the month before our wedding, my stress was finally relieved! I had someone there to help email/call/secure last minute vendors and details. Katie thought of everything.

Our wedding day was more perfect then words. Our vision was fully realized and everything was put together stunningly. Katie and her assistant were available for each moment we needed an extra hand. They were both so thoughtful throughout the event - making sure we ate something right after our ceremony before we were whisked away by the photographer. They made sure we had enough to eat at dinner and even brought us some cocktails while we finished up a private photo session later in the evening.

A month later and my guests have not stopped raving about how smoothly and wonderfully everything went and I owe a huge thank you to Katie and Best Day Ever LA for making that possible!

Juan

Married on 09/22/2017

Katie Hall with Best Day Ever delivers high quality planning. Her attention to detail was integral to our wedding leading up and on the day of. She made sure all contracts were sign and all bills were accounted for, and made it easy for us throughout the process. She was amazing to work with on the day of our wedding. We felt everything was under control and we enjoyed ourselves to the maximum. I highly recommend working with her if you are planning a wedding.

Melissa

Married on 05/13/2017

My now husband and I found Katie to be absolutely wonderful to work with. I met with a few wedding planners and then heard about Katie from a friend. When we met I appreciated her down to earth and organized attitude. Let me tell you, she is on top of her stuff. I'm so happy we decided to go with her, our wedding was absolutely perfect. We worked with a few vendors in other cities and internationally and she had no problems in dealing with them. She's great working with other people and every time there was a conflict she handled it in a calm and collective way. I couldn't recommend her enough. I felt totally calm and relaxed on the actual day because I really trusted her to cover everything.

Camille

Married on 03/04/2017

Katie with Best Day Ever was a LIFESAVER. She started helping me three months before my wedding, and I definitely could not have done it without her. I was one of those indecisive, frugal brides who really didn't know a lot about the wedding world. Whenever Katie asked me what I wanted, my answer was "...I don't care." Katie helped me make decisions, she was very clear about everything she described and explained to me, AND MOST IMPORTANTLY, she was very considerate of my budget. She hooked me up!!! And she was never pushy. On my wedding day, everything ran smoothly, my guests loved her (and her husband/partner-in-crime), the entire party had a BLAST. Including my husband and I! We literally didn't have to worry about one thing, and we danced our butts off with all of our guests. It was perfect. I highly recommend Best Day Ever LA!!!

Great experience, very organized and detailed. Katie kept us on track with our planning and coordinated the wedding day to perfection.

Kimberly

Married on 11/11/2016

Katie and her husband/assistant Travis were AMAZING!! My insane four-year-old nephew literally punched her in the crotch at our wedding rehearsal, and she had a great sense of humor about it. She was incredibly organized (and as a person who is also very into organization this was a HUGE deal), and she made the day of our wedding flow so smoothly. She and her husband especially helped with one of our main decoration pieces - a large door that also served as our welcome sign and program. They carted it all the way back to LA for us from Santa Barbara, and even brought it back to our apartment. She was also very willing to work with our tight budget, which was major. Katie is professional, incredibly warm and friendly, and makes your special day the BEST DAY EVER. I cannot recommend her highly enough!

Matt

Married on 10/17/2016

Words cannot even begin to describe how amazing my experience with BDE LA really was. I got married at the 1909 in Topanga Canyon and my "much appreciated yet overbearing" and super Brazilian mom was flying in from New Jersey while my in laws were flying from VA Beach and NYC...Needless to say I was stressed but Katie made me so calm. Katie is a genius. She completely took my stress away and made every detail perfect. She went above and beyond in every way. I am forever grateful to this company who took the guesswork out of wedding planning and made my wedding more beautiful than I could have imagined. Thank you guys! Seriously, I am in awe of what you did. I couldn't recommend these guys more.

Channing

Married on 05/29/2016

Simply put, our wedding could not have happened without Katie at Best Day Ever LA. She and her team took full control on our wedding day and made sure every vendor, detail and person involved was where they needed to be, exactly when they needed to be there. Her down-to-the-minute schedule was a thing of beauty, and she asked questions and anticipated scenarios that I never even thought of. Katie was always available and flexible to meet or discuss questions, and on our wedding day, she hustled harder than we ever could have imagined to ensure our vision came together as a reality. She was on time, stayed late and had a smile on her face the entire time. It was such a pleasure to work with Katie and I highly recommend using BDELA for your big day!

Sally

Married on 02/13/2016

I wasn't sure how much help I would need from a wedding planner but I am so happy I went for the full service package with Best Day Ever LA. I realized I wanted a professional opinion from the start and I am so glad I had Katie. She came to most of our vendor meetings and asked so many great questions that I would never have thought to ask. She was very patient and really wanted to make sure we got exactly what we wanted with each vendor and with each choice we had to make. She took so much "off my plate" so I could focus on the things I wanted to focus on. Her attention to detail is admirable and our wedding day was perfect. Katie has a wonderful personality and is always cheerful and upbeat. Also, I really appreciated how easy it was to communicate with her. Her response time was very quick. I would definitely recommend her to anyone planning a wedding or a big event.

Cathryn

Event on: 01/17/2016

Katie was amazing in every way! She worked so hard planning our event, was insanely responsive, always getting back to me right away. She seems to truly enjoy her work... She was great at figuring out my personality, what I would like, and suggesting things based on that. The planning all went beautifully and I never felt overwhelmed by anything while at the same time feeling like I was included in every decision. I trusted Katie to handle every aspect of the event, and the day of couldn't have gone smoother. Many people told me it was the best kids' party they'd ever been too... And the adult portion was perfect, exactly what I wanted. I got to enjoy myself completely without stressing over anything. When I first decided to do a joint party for myself and my one year old, many friends said it wouldn't be possible to do as I envisioned... But Katie just jumped in and made it happen perfectly!

Heidi M.

Married on 01/09/2016

Best money i spent

Seriously -- a good day of planner is worth their weight in gold. Our wedding would not have been the easy day that it was if Katie and Best Day Ever weren't there. I am eternally grateful that I had someone who was 100% in my corner -- and that I (the type A, stage manager that I can be) was allowed to just be a bride and not worry about a thing. Thank you Katie!!

Jennifer

Married on 12/19/2015

If you are looking for one of the best look no further! My wedding day would not have gone as smoothly as it did without her. She's reliable, efficient, offers great ideas, and is an excellent problem solver. Her knowledge of vendors was spot on as well. When impending rain looked like it was going to ruin my big day Katie was there to rally the troops and make it all go smoothly. My wedding day was a success and I certainly could not have done it without her!

Max

Married on 12/19/2015

If you are thinking about going with Katie and Best Day Ever LA for your wedding planning think no further! This is the right choice 100%! She is incredibly friendly, super easy to get a hold of both in person or via email/phone, incredibly knowledgeable, incredibly well-connected to other vendors, incredibly patient, and offers wisdom and advice and guidance that you didn't even know you needed! She really goes above and beyond to not just give you what you expect and meet your requirements but to truly make the day so special and memorable and stress free. She was giving us weather updates every hour and coming up with backup plans in case it rained as our wedding was outside. As chaotic and stressful as weddings and wedding planning can be, with Katie behind us we didn't feel any of that and everything went off smoothly and it literally would have been impossible to do it without her. All of our guests commented as well about how organized everything was and how well everything flowed and moved throughout the night and how in addition to all of the love and special memories that occurred throughout the evening, how all of the transitions seemed so seamless. I would 100% recommend anyone to hire Katie and Best Day Ever LA to assist with their wedding planning. You won't regret it!

Alisha

Married on 11/07/2015

Katie of Best Day Ever LA was a breath of fresh air after a not so successful Hunt for a wedding planner. For our wedding, my husband and I had a lot of DIY ideas and a few non-traditional details we wanted to include. When I talked to a lot of other wedding planners I would leave the conversation feeling less supported than before. When we first talked to Katie I remember her response to our ideas being "great, let's do it!" This was Katie's attitude throughout the whole planning process. She was so willing to hear our ideas and make sure they happened just the way we wanted. Katie was quick to respond to emails and phone calls, very detail oriented and organized, and committed to the vision we had for our big day. We were thrilled to have her coordinating the day of our event, we didn't have to worry about a thing. I could trust that Katie would implement every detail we had discussed. She handled ALL communication with vendors the week leading up to the wedding, and remained accessible for any last minute needs. And on top of it all, she's just a really friendly, kind, and good person to work with!

Pam

Married on 11/07/2015

Katy"s easy going casual style impressed us from the start! She set the tone for a wonderful wedding day for our Daughter!
Couldnt imagine the day without her !

Ian

Married on 08/15/2015

We had initially considered not having a wedding coordinator. We were doing most of the planning (or so we thought) ourselves, and we had a lot of friends and family who were willing and able to pitch in and help out. As our wedding day drew closer, we were getting nervous, realized we needed help, and ultimately hired Katie. This was the absolute best decision we made!!! She INSTANTLY put our minds at ease. She was so easy and fun to work with. When we look back on our wedding day, we can't imagine what it would have been like without her. She gave us the one thing we wanted: the ability to enjoy the day knowing the details were in perfectly capable hands. If we could go back and do it all again, Katie would be our first phone call!!!

Jovi

Married on 02/14/2015

This review is LONG overdue, but we want to encourage everyone out there looking to take the stress out of wedding planning to reach out to Katie at BDELA. Katie is incredible at what she does, how effortless she makes everything feel...all the while, doing it with the personality of your favorite BFF. Let's be honest, that's important! The comfort level you have with the wedding vendors you choose is key and Katie doesn't disappoint. Her attention to detail and ability to pull everything together left us with nothing to do but...to have the BEST DAY EVER!

Joanna

Event on: 02/07/2015


I can't say enough good things about this company. Katie is a dream to work with and her organizational skills and attention to detail is reflected in her beautiful results. She works hard and shops around to find options to help you stay on budget. I've attended two weddings planned by this company and I can honestly say they were perfection. I hired them to do my son's pirate themed birthday party and was blown away ( as were all the guests) at how amazing everything turned out! Katie handled all the vendors, food, drinks, decor, favors entertainment and 30 crazy 3-year-olds like the true pro that she is! I will definitely hire Best Day Ever Events for future celebrations and you should too! They really are the best!


Are you interested?
Send a message