52 Reviews
Recommended by 100% of couples
Quality of service

5 out of 5 rating

Average response time

5 out of 5 rating

Professionalism

5 out of 5 rating

Value

5 out of 5 rating

Flexibility

5 out of 5 rating
24 User photos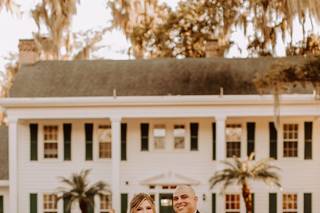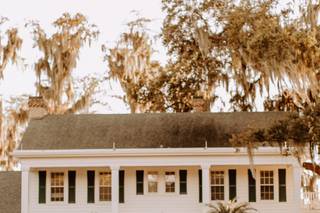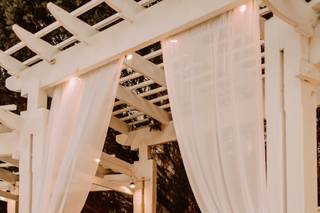 + 20

photos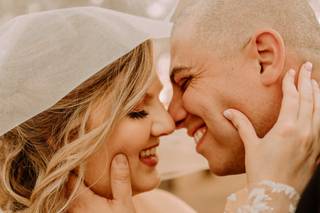 Amanda A.

Married on 01/14/2023

Brooke - Month of Coordinator

Brooke is the absolute best!! I couldn't have asked for a better wedding planner. Planning a wedding can be incredibly stressful, but Brooke was able to alleviate that for me during the last month of planning. Brooke made it feel like a huge weight was lifted off my shoulders. She was organized, responsive, professional, and so much more. She took ownership of the wedding rehearsal and all wedding day logistics. Brooke reassured me that everything would be perfect and not to stress. She even text me before showing up on my wedding day to ensure I didn't need anything last minute. I NEVER worried about anything since the day went by so smoothly. Her positive energy was contagious, and I can't thank her enough. I would have been completely lost without her.

Brooke - thank you for making my wedding dreams come to life!

J. S.

Married on 11/11/2022

Brooke is the BEST

Jen was incredible during our booking process. Even when I wasnt assigned to someone just yet, Jen still made me a priority to talk to me and answer any questions I had. I was assigned to Brooke as my official coordinator ❤️ Brooke literally took all the stress I had during the final month before our wedding and made sure everything was taken care of. With a hurricane hitting a day before our wedding, Brooke still kept us positive, kept communication flowing, and did not miss a beat. She coordinated everything and everyone. Our day was incredibly beautiful and I couldn't thank her enough. If you need proper coordination, BELLASPOSAEVENTS is the way to go. Be sure to ask for Brooke.

Tu-Anh P.

Married on 04/01/2022

Month Of Coordinator

When we first started to plan our wedding, a month of coordinator was one of my top priorities. Bella Sposa was a part of my cousin's wedding day and I remembered how seamless it all came together, so I knew I wanted them to be a part of our day, too. Clara was our lead planner and she is - to simply put it - the best. She is organized and made everything so easy for us. We just gave her the vendors' information and what our ideas were and she handled the rest. At our rehearsal, I handed all the details over to Clara, and she nailed the execution. Some of our signs came messed up and she and Brianna fixed it up -- you would have never known! Additionally, she made all of us feel so comfortable and eased our nerves. The little details that add up were executed beautifully and she made me feel like the #1 star of the day. I highly recommend Bella Sposa, and especially Clara. She is detail-oriented and gets things done but keeps a calm demeanor the entire time. It definitely takes so much stress away from the couple! Thanks so much, Clara!

Are you interested?

Send a message

Baylie I.

Married on 03/19/2022

Absolutely amazing

When looking at venues and finding one that worked with a company that has a day of coordinator I was so excited! Bella Sposa had some of the most helpful people I have ever dealt with. Kayla was absolutely amazing and made all of my visions come to life. She made my wedding day go smooth and made sure everything happened when it was suppose to. I would highly recommend this company!

Vanessa

Married on 02/11/2022

Clara was such a sweetheart

The ladies at Bella Sposa were such dolls!! My lead coordinator was Clara and let me just say to her, THANK YOU! Thank you for all of your advice and always going the extra mile for us to have the wedding of our dreams. You helped me keep sane throughout the whole process. Super grateful to have had you as our coordinator!

Courtney K.

Married on 02/04/2022

Wow - kayla - just wow

This is so long overdue - I was married 2/4/22 and just now came back down from cloud 9.

I was aligned to Kayla from my venue after having a nightmare of planner before (long story) and still continue to count my blessings daily for her.

I'm a Type A person - the details, the communication, everything - Kayla was 5 steps ahead of me at every point of the process. I truly could go on and on - but trust me when I say this - you won't find a wedding planner better than Kayla and if you get her, consider yourself INCREDIBLY lucky.

Kayla - Thank you for everything. You made such a stressful event flow seamlessly, you're such an angel.

Julie F.

Married on 02/02/2022

Amazing Planners

Our wedding venue required us to choose a day of planner from their list of approved planners. We contacted Bella Sposa Events and knew right away they would be our planners. Jennifer and her entire team are kind and extremely professional. We decided on the month of coordination package. Jennifer was there every step of the way though. She never hesitated to answer any questions I had or even give her input if I was struggling to make a decision on decor. The month before the wedding Jennifer reached out to all our vendors to make sure everything was taken care of and to create a day of timeline. The day of the wedding we had Jennifer as our main planner, Hayden as our assistant planner and she also had two girls in training. We were well taken care of and definitely felt spoiled. Jennifer and Hayden always checked in to see if we needed a drink or anything. My dress came un-bustled a couple times and they always caught it and came right in to bustle it back up. They were always on top of things. They made sure the day ran smoothly every step of the way. I was surprised at how calm I was the day of the wedding and it's all thanks to Bella Sposa Events. We can not thank Jennifer, Hayden and the entire Bella Sposa Events Team enough!

+ 3

photos

Carlin D.

Married on 01/21/2022

Most attentive planners around!

First things first- hire the planner! We did the month of package and I wouldn't have it any other way. I'm a control freak and a project manager so wedding planning was second nature to me. But having Bella Sposa handle the final details, the vendor communication and the coordination leading up to and on the day of was the best decision. Julie was our lead planner and she covered all the bases in our meetings and fully understood our vision. She helped transport all our decor and supplies and took such great care of us. Brooke was her assistant day of. The two of them pulled off the perfect day. We had the Kelly's ice cream truck as a surprise for our guests and they had it arrive at the perfect time. Julie and Brooke took care of everything, our families were raving about them. After the wedding we had a few items left behind at the venue and Julie continued to coordinate the hand off between me and the venue. She goes above and beyond and we are so thankful for her.

Erin C.

Married on 01/17/2022

AMAZING Wedding Coordinator!!

We cannot say enough incredible things about Bella Sposa Events, and Clara Brown in particular. Our wedding venue required that all couples have a wedding coordinator, so we booked Bella Sposa for their month-of coordination services. To be very honest, if not for that requirement, I would not have thought to book a wedding coordinator and that would have been a HUGE mistake. Leading up to the wedding, Clara kept in constant contact with me, making sure every last detail was laid out and every last question was asked. She is a very calming person, and never once seemed anything other than cool and collected throughout our time working together. When the big day finally arrived, Clara orchestrated every detail and I didn't have a care in the world. My only focus was to get ready, marry the love of my life, and celebrate with our guests. Even when we ran into small bumps, Clara was right there. For example, five minutes before the ceremony started, the flowers on my mom's wrist corsage fell off of the elastic bracelet. I was just in the middle of telling my mom to leave it behind, but within a moment or two, Clara was there with superglue in hand and had it all fixed up in time for the processional. If you are looking for someone who will make sure you are taken care of, will be completely prepared for any situation, and who is the very best in the business, ask for Clara when booking Bella Sposa Events!

Christine

Married on 01/16/2022

Excellent Service!

We hired Bella Sposa Events as our day of coordinator and it was THE best decision! Jennifer and her team are not only extremely kind but excellent at what they do! Aislinn in particular was a pleasure to work with throughout the entire planning process. She was an effective communicator, efficient problem solver, and made sure the day went off without a single hitch! We couldn't be more grateful for their efforts and would highly recommend their services.

Nichole P.

Married on 12/10/2021

Hire 🱯 a 🱯 wedding planner 🱯

Bella Sposa assigned Clara to be my wedding planner and she was professional, organized and just did so much for me. I had one goal for my wedding.. STRESS FREE. I wanted a day that was special that I could actually enjoy and remember as truly the best day of my life. She made that completely possibly. She made my wedding day so special I was able to spend the whole day with my family/friends and not have to worry about a thing! Even when the venue messed up my chairs for the ceremony she came in like a white knight and found me last minute chairs DAY OF so I could have what I wanted. My wedding was the best day of my life and it flowed flawlessly.. and without a hitch. I literally owe that all to Clara. Words do not express my gratitude and hiring Clara/ Bella Sposa is the best thing I could have done while planning a wedding. If you have not done so or are on the fence please just do it. Worth every single penny!

Michelle M.

Married on 12/02/2021

Bella Sposa Events

Kayla was absolutely perfect. Her energy is so warm and friendly. She was so organized & made my wedding & wedding planning easy. Kayla made my husband and I feel like a king & queen. If you are debating on whether or not to use Bella Sousa Events for your special date, don't debate anymore. . . . Made our day and the whole planning process so smooth and wonderful! 10/10!

Allison Z.

Married on 10/30/2021

Bella Sposa and Talya M. are the absolute BEST!

If I could give more than 5 stars I would! Bella Sposa has been fantastic from our first initial call to the wedding day and after! Talya M. was our month of coordinator and SHE WAS FABULOUS! Talya is so detail oriented and organized. She is kind and fun and amazing at what she does. I literally had to worry about NOTHING on my wedding day. From contacting vendors, creating the perfect timeline, deliveries on wedding day, setting up the most beautiful ceremony, cocktail, and reception space, and making sure my husband and I were having a great time and had everything we needed/wanted throughout the day, she didn't miss a thing. Our wedding day was everything we imagined and more and that is in large part to her! I cannot recommend Bella Sposa and Talya specifically enough! Love her!

Darcy D.

Married on 10/16/2021

Best wedding planner out there!

We worked with Talya from Bella Sposa as she was assigned to us by Club Lake! I will tell you...SHE IS INCREDIBLE! Short and sweet. If you have a choice, please request her! She made every single part of the planning and wedding day completely seamless. Really just appreciate everything about this wonderful human!

Laura D.

Married on 10/08/2021

Best Planners in Orlando!

Bella Sposa is AMAZING! We had the pleasure of working with Kayla & Hayley at Club Lake...and what a great team they were!
I can't say enough nice things about Kayla and her team. Kayla is extremely knowledgeable, and very good at her job. This entire team is so organized with your details, and make sure to run the show as perfectly as possible. We could not have had the Wedding we had, without Kayla. Simple as that. She's calm, a leader, and the right person to run your event.
Both Kayla and Hayley were excellent the day of, with communicating with the several people involved, and managing everything at the same time. I've had the pleasure of working with Bella Sposa for two weddings now, and I would choose them again and again!!

Lindsey O.

Married on 09/04/2021

Month of coordinator

Talya with Bella Sposa was awesome. She made she every detail was taken care of and that my vision came to life. She was on top of all my vendors and leading up to the wedding has everything in ship shape. The wedding went so smoothly! She has a timeline for all the vendors and everything went according to plan. Could not have asked for better!

Jenny

Married on 07/24/2021

Highly Recommend :)

We used Kayla from Bella Sposa events and she was incredible. She was so thorough, organized and kind. Kayla made the wedding process so easy and walked us through each step and detail. There were details we never would have even thought of that Kayla made sure we had in line and she rolled with the punches with any last minute changes that came up. I'm very glad we had Kayla's help for our special day!:)

Ginelle B.

Married on 06/26/2021

10/10 recommend to book and hire Talya!

We got married at Club Lake and had Talya as our wedding planner. I would 10/10 highly recommend anyone to hire Bella Sposa (Talya specifically as we worked with her). From the very beginning (we had a month-long package), she was attentive, knowledgeable, patient, and kind. Honestly, she made the whole experience great. Most importantly, she kicked butt on the day of our wedding. It rained and since our wedding was outdoors, I was low-key freaking out and she was always there to not only calm me down but to make sure everything happened as planned (spoiler alert – it did). I had put a lot of time and effort to make sure the day went accordingly (I'm a crafty type of person), but it would not have been as perfect as it was without Talya. Talya, if you end up reading this, thank you so much!!! Words can't express our gratitude and appreciation for you.

Kaley G.

Married on 06/12/2021

Bella Sposa Events is amazing!

Bella Sposa Events is amazing! We got married at Club Lake Plantation on June 12, 2021. The venue exclusively uses Bella Sposa Events and now we see why. They were unbelievable! Talya was our lead coordinator and we have nothing but great things to say about her. She is professional, organized, responsive, calm, and knows how to get the job done. She made the wedding planning process stress free. Her detailed timelines and communication impressed our vendors. They had nothing but great things to say about working with her. If you need help planning your big day, look no further than Bella Sposa Events!

Kayla H.

Married on 05/29/2021

Highly Recommend!

Kayla McMullen at Bella Sposa Events was a dream to work with. I was very stressed about the month/weeks leading up to the wedding because I was planning our Florida wedding from Arizona, and Kayla McMullen absolutely blew me away. Kayla was our month-of coordinator, and her attention to detail, responsiveness, organization, and so much more were absolutely phenomenal. It really helped knowing she was there for those last weeks leading up to the wedding and she gave me great peace of mind. The big day was a breeze because of her experience and having her direction to guide us through the whole day. All our vendors were happy we were working with Bella Sposa and mentioned it several times during the planning process, and even my mom cannot stop raving about how great Kayla and Bella Sposa was! My husband and I both highly recommend Bella Sposa Events!

Presley R.

Married on 05/25/2021

The best wedding planners!

My husband and I got married on October 11th, and it was truly the best day of our lives, and it would not have been possible without Jenn, Aislinn, Brooke, and Clara at Bella Sposa Events! Deciding on a wedding planner was probably the thing I was most nervous about since I knew they would dictate how the day ran. I had talked to about five planners before I talked to Jenn at Bella Sposa Events. Within minutes, I knew without a doubt, I wanted to work with her and her team! If I had to think of one word to describe them, it's kind. These are some of THE kindest, most genuine and down to earth people you will ever work with. I promise you will not be disappointed in choosing them for your wedding planning needs. From start to finish I could not have asked for a more dedicated visionary working to make everything happen. It was truly a magical day. The details to the design and the execution of how everything turned out was beyond expectations. When plans had to quickly change because of rain, our wedding planners were right there and knew exactly what to do. Without them, I honestly have no idea what we would've done. They also had all of our wedding decor packed up ready to go when it came time to leave. This made the tear down process so much easier on my family. Thank you so much Bella Sposa! You guys are all amazing, kind, professional, attentive, talented, and on point answering back to emails, calls, changes and concerns. You all made our wedding beautiful and seamless, way more than what we ever expected! God bless you all!

Karina.lizz@Hotmail.com

Married on 05/15/2021

An absolute game changer!

So grateful for Kayla at Bella Sposa Events! I won the month of planning through a social media giveaway, but if I hadn't I don't think I would've had such a flawless day. My husband and I were able to enjoy every second of our wedding thanks to Kayla and her assistant! They took care of everything a month out and allowed me to just focus on relaxing and getting excited for the day. They even came to the venue beforehand and made suggestions to change the ceremony and rehearsal location. It made the biggest difference! I cannot stop talking about how amazing they were. They are also truly the sweetest and kindest human beings. The kind of people you want around you in your wedding day. I wish them the best and hope to see them for our 10 year anniversary party!!

Lauren B.

Married on 04/08/2021

Best Month of Coordination!

Hiring a wedding planner can be a stressful experience especially because to me it was important that they understood my vision for the wedding day. Bella Sposa was seriously the best, Jennifer was amazing from the first inquiry call to booking. And then the whole Bella Sposa team is top notch. Clara was my designated wedding planner and seriously the absolute sweetest human! She answered any question I had or would work to find the answer for me so I could literally not stress. She took all my thoughts and ideas and brought them to life on the big day! Not to mention with this being during COVID Clara did an amazing job of keeping me aware of everything going on so I did not feel alone throughout the process. If you want someone by your side through the process helping keep your vendors organized and in the loop instead of you then you seriously need Bella Sposa Events and in particular Clara. Thank you Clara for always answering my texts when I thought of last minute things and just giving me the most stress free wedding day of my dreams. Nothing is better than just enjoying the beautiful day you worked so hard for months on and a huge thank you to the Bella Sposa Team for making that possible and even better than I dreamed!

Morgan V.

Married on 03/26/2021

Love jen!

Choosing Jen and her team for our day of coordination was easily the BEST decision we made for our wedding! She was incredibly helpful leading up to the big day and communicated with our other vendors as we got closer to make sure everything was finalized which was a huge weight off my shoulders! The day of our wedding Jen and her girls were there for every step and made sure everything ran smoothly. When my husband and I went to take pictures around our venue's property she even went with us and helped us get all of the shots we wanted!! If you're looking for an amazing coordinator, LOOK NO FURTHER!!!

Valerie O.

Married on 01/17/2021

Absolutely Amazing

Natalie and Jen made the whole experience feel like we were friends. They understood my vision and helped me create it. Couldn't be happier with how everything turned out.
Are you interested?
Send a message