44 Reviews
Recommended by 100% of couples
Quality of service

5 out of 5 rating

Average response time

5 out of 5 rating

Professionalism

5 out of 5 rating

Value

5 out of 5 rating

Flexibility

5 out of 5 rating
32 User photos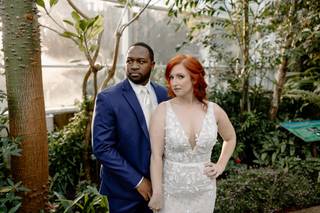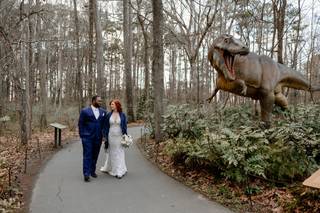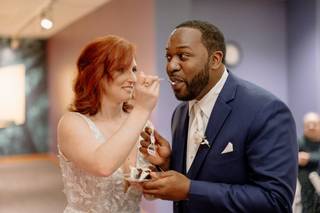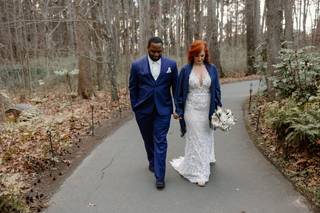 + 28

photos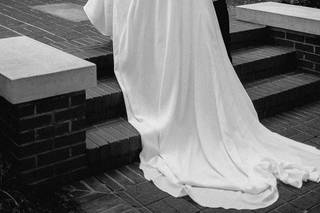 Kaitlin J.

Married on 12/17/2022

Autumn is a gem!

Autumn was a joy to work with through our whole wedding planning process. She has such an upbeat, positive, fun personality and we had a great time working with her. She made us feel so at ease and comfortable for both our engagement shoot and on our wedding day. It is obvious how talented she is and how gifted she is with working with couples. Our wedding day (like most) had a few hiccups and she navigated them all seamlessly and with grace. She is so creative and we were in awe at how beautiful our photos turned out. We love every single photo she took and could not be happier with our choice to pick her as our wedding photographer! THANK YOU, Autumn!

Melissa V.

Married on 08/20/2022

Incredible!!!

Autumn is absolutely amazing! She was so fun to work with and her photos are stunning! Would 100000% recommend to anyone looking to get their photos taken for any occasion!

Brendetta H.

Married on 03/12/2022

Best Decision Ever

When planning a wedding - venue and photographer I would say are the top 2 priorities. Yes, you need to feed people, but years from now, when you look back at your wedding -- pictures are more important than food. I said what I said.

Autumn just got us. She was able to capture us and let us be... well us. You want someone you can be true with, and that is Autumn. Trust me when I say, you will NEVER regret the decision to work with her.

Are you interested?

Send a message

Stephanie D.

Married on 10/30/2021

Autumn was amazing to work with!!

Autumn is not only an absolutely incredible photographer, but she's also an amazing person! She's hilarious and instantly puts you at ease when you're trying to take what would typically be "awkward" engagement or wedding photos! Our wedding party also really enjoyed Autumn as well! She was also so responsive to all of my 1,000 questions. I am so grateful for Autumn and having her for our engagement photos, rehearsal/dinner, and our wedding! She sent us sneak peek photos literally the day after our wedding and we're already obsessed! We also had some last minute changes to our schedule the week before the wedding and Autumn was flexible and rolled with us! I cannot recommend Autumn enough!! She's incredible!

Lauren D.

Married on 10/09/2021

Hire her! Best decision we ever made.

Look no further! There are not enough words to describe Autumn's talent. Not only is she an amazing human, she is an out of this world photographer. From the moment we met her we knew she was our person- we even changed our wedding date because we just HAD to have her and let me tell you that was the best wedding decision we ever made. She has this way of capturing raw, genuine emotions that aren't staged which is so huge because if your spouse is anything like mine- they hate taking pictures. When we got our engagement pictures back we were speechless. A year later and people were still talking about how insanely talented our photographer was and that they couldn't wait to see what she does for our wedding. Well let me tell you- our wedding has come and gone and when we got our sneak preview back it was so emotional. When you spend 1+ years planning your wedding and the day itself goes by in the blink of an eye all you have to remember it by is what your photographer captured. Autumn captured so many priceless and precious moments that we will be able to look back on and help us to relive the best day of our lives and for that we will forever be grateful. If you're looking for someone who will travel, hang out of the sunroof of a moving vehicle on the wrong side of the road or stand in the rain in a wet field to get that perfect shot, and constantly make you laugh and feel loved and seen- Autumn is your gal!

Sean L.

Married on 09/19/2021

Incredible Style and So Comfortable to Work With

Autumn was the first vendor we selected and really helped pave the way for an incredible wedding experience. She made taking pictures, which isn't natural for either of us, such a joy. It felt natural and she really helped us laugh along the way to make things more fun and entertaining. Additionally, she worked with us through the year and a half of COVID delays and really made the final event incredibly special. Her work is incredible and exactly what we wanted!

Marissa G.

Married on 05/22/2021

10/10 Recommend

Autumn was truly wonderful to work with. She did both our engagement shoot and our wedding. Our engagement photos I originally picked a high foot traffic area and she recommended a smiliar park but with much less crowds and I am so grateful she did as my husband and I would have felt SO uncomfortable trying to take the engagement photos among a ton of strangers in the park. Autumn was the epitome of a good vibes hype woman. She was so positive and professional throughout. Working with her felt like I had known her for years. Our sneak peak photos from our wedding were beautiful and we cannot wait to see the full gallery!

Becky

Married on 12/12/2020

Badass wedding photographer far exceeded my expectations and went above and beyond.

Autumn far exceeded our expectations. She wasn't just a wedding photographer to me she went out of her way and made sure I had resources I needed for various other steps during the wedding planning process. Having Autumn as our wedding photographer was like having an extra supporter on our side during a stressful time, I felt comfortable emailing her with any questions and she's get back to me promptly. She sent me recommendations for other vendors and was overall SO helpful through the entire wedding experience.
Autumn made us feel comfortable in front of the camera and we love our pictures so much.
Also, our wedding was in the middle of the pandemic and we had moved our date a couple times prior to our actual wedding date, Autumn was very flexible and supportive through the entire process and we very much appreciated it.
Thanks again, Autumn!

+ 3

photos

Megan C.

Married on 10/02/2020

Autumn is AMAZING!!

YOU NEED TO HIRE AUTUMN!! Choosing her as our wedding photographer was one of the best decisions we ever made. Not only is she EXTREMELY fun and easy to work with, but she made us feel at ease in front of the camera (not an easy task as we get camera shy). We hired her because she has a talent for capturing couples' personalities in a way that is both playful and elegant, but we got SO MUCH MORE! It feels like she's just as invested in your big day as you are, and makes you (and our entire wedding party) feel at home in front of the camera. Love, love, love, love, love her!!!

Sadie N.

Married on 09/12/2020

Already scheming for when we can work with Autumn again...

Autumn was one of the very first vendors we hired. I had spent what was probably weeks combing through websites and Instagram looking at folks' work. What sealed the deal was a really great phone conversation in which I truly felt like Autumn cared about understanding our story and who my husband and I are as people.

Flash forward two years, and Autumn has taken our engagement photos, our elopement photos (thanks, COVID!), and most recently, our wedding photos. EVERYONE (my husband and I, our family, our friends) has been blown away by Autumn! She is insanely talented. She is also extremely funny, down to earth, and excels at making you comfortable. By the time our wedding day arrived, I honestly felt like I just had an additional friend at the wedding who was primarily taking pictures. Thank you, thank you, Autumn!

James A.

Married on 05/01/2020

Book.....her......now!

Ok, so being the antisocial introvert that I am, I was naturally terrified at the prospect of getting pictures taken of myself with my "way out of my league" fiancé.

From the first email, we knew Autumn was going to be great. Anytime you can throw a random Michael Scott or Chandler Bing quote at someone and they immediately get it, they're a keeper!

We met with Autumn a month or so before our shoot and she immediately made us excited for what was to come. It felt like she got who we were right off the bat and we were on the same page with what we wanted.

Within the first couple shots we were comfortable enough to let loose and have fun. She put on some good 80s pop jams, and after that we almost forgot that we were being photographed. It (in Chris Traeger voice) was LITERALLY like we were hanging out with an old friend who knew exactly how to make us have a good time.

That being said, if you choose this photographer to do your shoot for whatever reason, our advice is be yourselves, in the end that will get you the most amazing outcome. No matter how weird you feel you are or look, she will embrace that and find a way to make you look good. Take it from me, she found away to keep the light of my ever-receding forehead and hairline 🤪.

Autumn has an eye for great shots, and can come up with great picture ideas right on the spot. Go with her and you will not be disappointed!



Lacey B.

Married on 03/28/2020

The Talented Photographer Best Friend You Haven't Met Yet

As a hobby photographer for over 10 years, photography was a big priority for our wedding. I knew how to read a portfolio to find a photographer that could consistently create the type of images I loved, but I'm more comfortable behind the camera than in front of it. I found Autumn as a recommendation from our venue, and she's been amazing every step of the way. She helped us relax our nerves during our engagement session and worked to tell a story that felt like us. We only met in person twice over the course of a year, but she felt like an old friend by the day of the wedding. Beyond her talent and eye for creating and capturing beautiful shots, she was consistently the fastest vendor at responding to our questions and concerns, plus an endless force of positivity. Autumn was our cheerleader and supported us at every turn - weddings can be stressful for anyone, but as the Corona virus response stepped up and changed day by day, our wedding went from 120 people to 50 to 30 and finally, a private ceremony with only our parents and celebrating over take-out containers. Autumn was able to capture our exchange of vows while practicing safe social distancing and share what a beautiful day we were grateful to have. Trusting the vendors you choose to share your big day with is important and Autumn is an incredible choice.

Tea L.

Married on 12/14/2019

If you want the best, hire Autumn!

So much goodness to say about Autumn, where do I even begin? Autumn came highly recommended by one of my best friends, who worked with Autumn before (wedding, maternity, newborn shoot...) and truly trusted her. I knew EXACTLY what I wanted and didn't want when it came to my maternity shoot. My friend told me to contact Autumn and share my vision fully trusting that Autumn can make it happen - and she did! From the moment I contacted Autumn, I felt like I've known her for years. She was so enthusiastic, friendly, and open minded yet remained super professional and dedicated to make my simplistic, chic in-studio shoot happen. Did I mention that I was a nervous (and awkward) wreck due to this being my first ever professional photoshoot? Looking at the pictures, you'd have no idea! Autumn's fun personality made my husband and I feel so relaxed and comfortable. She completely boosted my self esteem - I felt like the baddest mom-to-be ever! She was such a pleasure to be around and work with, and the truth lies in her beautiful work. Our photos came out exactly how I wanted - thanks to Autumn - and we cannot wait to share these memories with our daughter.

Joncie

Married on 11/10/2019

Look no further ... hire Autumn!

Autumn is not only an amazing photographer, but just a really killer woman. I can't say enough good things about her and what it meant having her as a part of our wedding. It is 100% worth investing in someone who can record your day with passion and professionalism. As Autumn eludes to in her bio, you don't pay the cover at a Michelin Restaurant just to ask for the two buck chuck. Invest in someone who will do the job well. Here are some of the many reasons I love working with this woman...

1. Her images are true to colors without being afraid of color. I cannot tell you how big of a deal this is!!! Seriously. So many wedding photographers either over saturate, or over expose to create visual interest. It's gross. They do it to hide their own lack of confidence in their composition and style. Autumn's content is so well constructed, it's not fair 🤣 Her images are relaxed and dramatic at the same time with a vibrancy that is timelessly genuine. Leave the filters for Instagram y'all... let this woman show you how it's done!

2. She will make you laugh and can crack even the most awkward eggs. We did not meet Autumn face to face until our wedding day. Weddings are super stressful and having her walk in and immediately feel like an old friend was incredible. I have several friends, not to mention my husband, who are not big camera fans. Autumn makes everything seem so natural. She may have to come to every major life event we have from now until the end of time JUST to capture the people I love in their most adorable, goofy forms...#job security?

3. Autumn is completely dedicated to her clients and will go above and beyond to make sure you're happy and comfortable. She was so quick in responding and helping guide us through what our big day would look like, it made us all the more relaxed and at ease. Even after the wedding she continued to help us with questions on accessing the material etc. She's the one you need to hire.

4. I can tell you how much I love this woman all day long, but at the end of the day my biggest piece of advice to any bride is to hire a photographer you like because of their style. Do research and find out what you like. The last thing you want to do is have to manage your photographer day of. If you like their style, let them do their thing while you sit back and enjoy...with or without a mimosa while getting your hair done. There are maybe a handful of photographers that I can say I've ever felt that way around. I am a type A, former photographer, opera singer with opinions about design y'all ; but Autumn knows her craft. She is one of those photographers you get to know, and then let be them. Boy is that awesome.

5. Her images are crack. I joke but it's true... I'm pretty sure she could shoot my weekly visits to Harris Teeter and I would be totally enamored in a hilarious, wonderful sort of way. She just tells stories SO WELL!! I got the final prints back a few weeks ago, and they are everything and more. Her images are so true to who my husband and I are, and we both feel like she captured not only the literal visuals, but the emotions that were so very warm and full of love that day. She's a gem y'all! Go ahead and shoot her a request!

Abbie W.

Married on 09/28/2019

Autumn is all-around amazing

I don't even know where to begin! Autumn is the kind of person who literally goes above and beyond any & every expectation. She makes you feel immediately comfortable, even if you're nervous for photos (like me!) and is so easy to chat with and get along with. She is incredibly personable, positive, kind, and fun. She responded to every email I sent her within hours, which was amazing, and she was so helpful with every aspect of my wedding process- even going beyond photography, she helped me create my timelines and was there to work through things with me! All this to say, Autumn is an incredibly hard worker and an awesome human being.

Her photography itself is truly incredible. She captures the essence of each couple perfectly- you can see that from her blog. I really feel like she made our personalities come to life through her photos, which is incredible. She truly has an eye for capturing small moments and I couldn't be happier to have chosen her to capture the best day my life! Her photos blew me and my family away completely. I will seriously treasure them forever.

If you hire Autumn you will not only gain a stellar photographer but also an incredible support system and a friend, too! She's simply amazing.

Lauren C.

Married on 09/15/2018

We love Autumn!

Autumn was a dream to work with. She made us feel at ease in front of the camera - not an easy feat! She felt like a fast friend and we LOVED how our photos turned out! These are memories we will cherish for the rest of our lives, we are so thankful for her great work. A+, 100!

Teighla

Married on 06/14/2018

Autumn is THE BEST! My husband and I shot an anniversary session with her and we can be pretty awkward in front of the camera together, but Autumn made us feel so comfortable! We laughed and had a blast! She is so genuine and beyond talented. I love her creativeness with lines + light. The moody, raw, realness you experience when you look at her photos is amazing!! I could go on and on...I highly recommend her, especially for your wedding!!!

Lauren

Married on 06/02/2018

Autumn was a pure delight to work with. Throughout the entire wedding planning process, she was there to help, listen, and yelp with excitement as we planned exciting details of our special day. Not to mention, her photos are unbelievably beautiful! My husband and I planned a budget conscious wedding but knew photography was one line item where we wanted to splurge. And we are so glad we did! After all, weeks, months, and years down the road, your partner and the photos are the only things that will remain and remind you of the greatest day of your life. Autumn made us both feel like ourselves which made for photos that truly look like us! We will treasure our photos forever!

Jessica

Married on 05/05/2018

Autumn is a no-brainer. Hundreds of her photos were FLAWLESS! The biggest problem we're having is narrowing down which ones to print :) She's also amazing to work with and so easy going. I highly recommend her!

Tim

Married on 09/30/2017

We knew we found the right photographer from the moment we met Autumn. Her energy and excitement only added more positive energy to our big day. She is fantastic! We spent the day and evening together and she captured every moment in fun and creative ways. She's extremely patient as she had to hold my iPhone while I watched a refresher video on tying bow ties! The photos were fantastic and she is delightful to work with on every level. Simply awesome!

Elizabeth

Married on 08/05/2017

Autumn is AWESOME! She did our engagements, my bridals, and our wedding and reception (8 hours of coverage). We live in the Raleigh area, but we wanted to do out engagement pictures in Boone where we met, and she was so excited to make a trip out of it! She makes you feel like you have known her forever and she makes everything so much fun! She covered our wedding and reception by herself, and not one moment was missed. She literally captured EVERY second of our special day! I would recommend her to any and everyone! She is AMAZING! I am putting the link to my photos if you would like to look! (She sends you a link to your photos and then in the meantime she orders a personalized flash drive and keepsake box to keep your flash drives in!) Here is the link! https://service.pass.us/client/event/Rd1m72784909

Laurie

Married on 06/10/2017

As the mother of the bride, I found the family photos prior to the wedding the most hectic trying to gather everyone and coordinate who is in what picture. Autumn couldn't have been more calm and patient willing to do whatever it took to make everyone happy. In addition, at the end of the wedding all guests were given sparklers and Autumn had less than a minute to capture a spectacular photo and she nailed it! That last photo will most likely be blown up and be displayed on the bride and grooms home for years to come!

Angela

Married on 06/03/2017

I've been putting off writing this review of Autumn only because I haven't been able to think about how grateful I am to know her without melting into a puddle of tears. I feel so lucky to have found her, not only because she has given me my most cherished memories from my favorite day, but she was truly there for me (and my husband!) throughout the entire process. From the day we met her for coffee, we knew she was beyond awesome. We were another one of those couples who thought pictures would be, well... awkward, and decided we needed engagement photos to get a little practice in before the big day in June 2017. But with Autumn, we felt like we were just hanging out with a ridiculously talented friend all day instead of a photographer taking *very important* photos. I can't tell you how many times we all broke into laughter, but I have plenty of pictures to prove it! We wanted to include our dogs in the engagement photos, and we'd just moved into our first house together a couple of months before, so we were thrilled when Autumn loved our idea to have the photos done at our home. They were absolutely incredible! She captured us so naturally and made us look like models (according to my mom - thanks, Mom!) at the same time, which is obviously a win-win. My bridal and wedding photos were no exception and somehow exceeded my already high expectations. Autumn is also extremely flexible, reasonable, upfront (about everything, but especially her prices and terms), trustworthy, quick to respond, and always has her clients' best interest in mind. I could go on and on about her amazing personality, humor, etc., but I'll get to the real point you're reading this instead. Choosing Autumn Harrison to be our wedding photographer was the best and easiest decision I made throughout the entire wedding planning process. If you have any doubt, forget it and go email her. She books up fast, so don't waste time thinking about it. Just go do it!

Rachael

Married on 05/13/2017

Autumn was fantastic to work with throughout the entire process! She is a doll...fun, creative and sweet as can be! The few sneak peak photos I have seen on her Instagram page are amazing...can't wait to see the rest! 110% recommend her!

Elizabeth

Married on 05/07/2017

Autumn was awesome to work with!!! A pure delight!! I would definitely use her again!!! She captured so many beautiful moments from our wedding!
Are you interested?
Send a message