Reviews
4.9 out of 5 rating
Quality of service

4.9 out of 5 rating

Average response time

4.9 out of 5 rating

Professionalism

4.9 out of 5 rating

Value

4.9 out of 5 rating

Flexibility

4.9 out of 5 rating
99%
Recommended by couples
52 User photos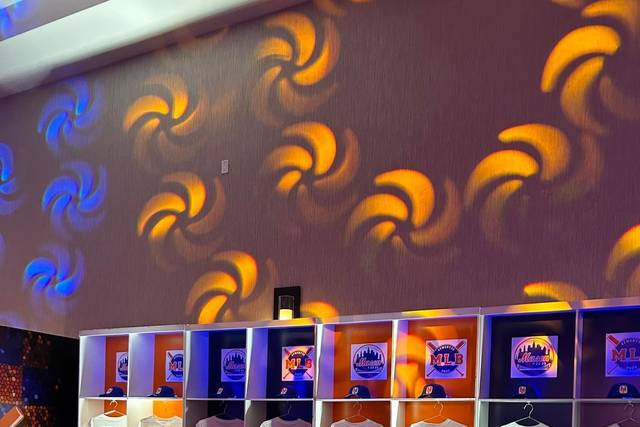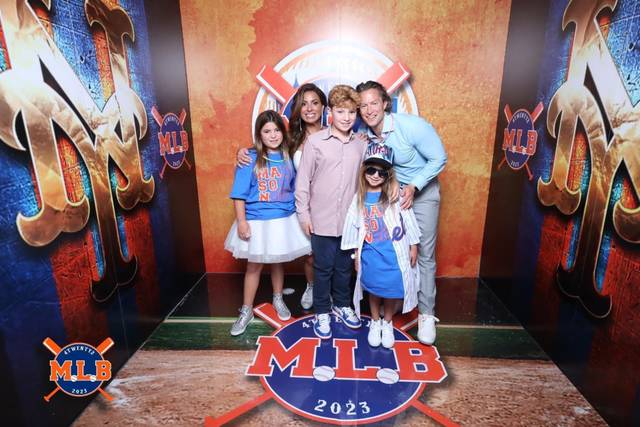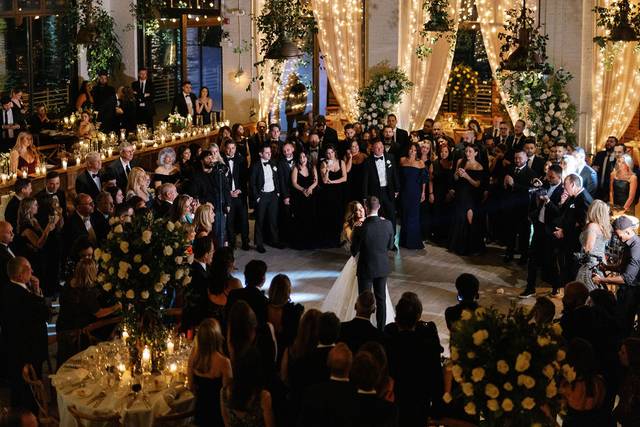 + 48

photos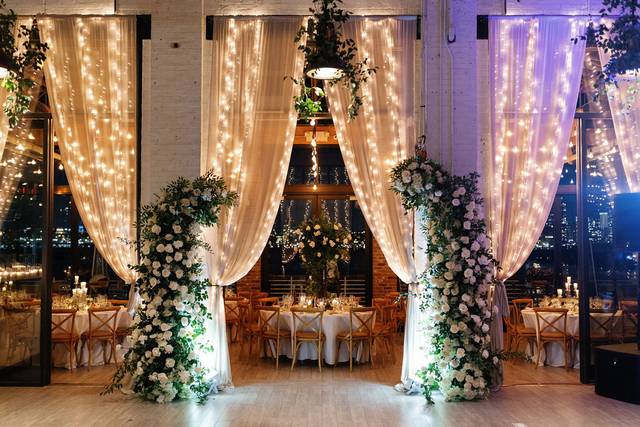 Featured

Caterina M.

Married on 05/15/2022

Brought our fairytale wedding to life - against all odds!

My husband and I got married in New York on May 15th, 2022, just 6 months after we got engaged, which is not a lot of time to plan a wedding. To make things even more difficult, we both live in Europe. After three days of losing my mind in an attempt to plan the event myself, we both realised we needed a wedding planner.
We searched high and low, and interviewed so many I lost count - but when we met Louis and Nora, we just knew we had found our perfect match. Aside from the fact that they're both really lovely people. their international experience made things so much easier for us: they helped us navigate American wedding norms and rituals that we weren't accustomed to, and understood our European tastes and styles so well.. in fact, we couldn't find any venue that suited our style on our own, but once we met Louis, he just knew: he found us the perfect venue on the first try. It was the venue of both of our dreams, and without Louis we wouldn't have even known about it, let alone had access to it!
Speaking of their network, every vendor and partner they work with is the best in the business, hands down, and we were lucky to have had their services because no one could have done better. People are still talking about our florals, venue and entertainment over a year after the event! The only vendor we had less than ecstatic feelings about was the one vendor that we chose on our own rather than follow their suggestion... goes to show, Louis and Nora are always right!
This was not an easy wedding to manage: family drama, a MOH who ghosted us mid-planning, a best man who did the same just 2 weeks before the wedding, bridal gown problems less than a week beforehand, and so many other unexpected challenges and issues... but Louis and Nora handled it all in stride without breaking a sweat - actually making it look easy to put together such a stunning event that went ahead beautifully! Throughout it all, it was well planned, with timelines, spreadsheets and all (which really comforted the consultant in me!), and we felt their warmth and kindness supporting us along the way, acting as a huge support for not only us but my family too.
It was a more wonderful, beautiful wedding than I could have dreamed of, and I know only Louis and Nora could have pulled off an event like this. We are so grateful, and will lean on them again without hesitation to celebrate the next big important life milestones to come.


+ 7

photos

Lindsay B.

Married on 04/22/2023

The best of the best

Louis and his incredible team blew our sons Bar Mitzvah out of the park!!!! They created a night that was everything and more we could ever dream of for our son. He knows the best vendors and is just simply the best!!! We were the luckiest to have him and his team be a part of this special weekend! We can't wait to start planning our daughters Bat Mitzvah with AMG!!!

Erica S.

Married on 11/19/2022

Helped make our wedding dreams come true!

AMG events made our wedding process absolutely amazing!! Louis and his team truly took care of my husband and I since the start. From planning every detail together to making sure everything ran smoothly the day of, I was continuously impressed and eternally grateful. Their expertise, attention to detail and coordination allowed us to be at ease during this process so we can focus on the special moments of our wedding. Our wedding was the most special, perfect and fun day, and would not have been what it was if not for AMG. I recommend them 100% to anyone planning a wedding or event!! ❤️❤️

Are you interested?

Send a message

Alexander L.

Married on 09/17/2022

Wonderful people and easy to work with

Louis and Nora are incredible. They know every important detail, are polite and friendly and will do everything to make your expectations into reality.

Victoria

Married on 07/15/2022

Outstanding experience, made wedding planning and the day of SEAMLESS!

We worked with Louis. From the beginning of the process, Louis provided me, my fiancé and my family with timelines, and frequent video and in person meetings to ensure everyone was on the same page with ideas and planning. He listened to every idea and talked it through with us. He helped find vendors in our budget, and helped make our dream wedding come true using his artistic talent and experience. He listened to all points and concerns about vendors, ideas and plans, and talked me and my family through everything. Louis Was always available to chat, he followed up, never missed a phone call or forgot any details, which was sooo important in the midst of all the other stuff brides have to do. On the day of the wedding, Louis was there from beginning until the end, and had everyone involved following a minute by minute timeline. This was the game changer. He worked well with everyone, and made sure everyone was on the same page. Our wedding was something for the books, so many guests have been calling us and our families asking about the planning, vendors and how we created a fun and stunning wedding All in one. The pictures can show for it. Me, my fiancé and our families had not one ounce of stress the day of the wedding. All in all, Louis created our dream wedding, it was fun, organized, beautiful, authentic and will be remembered by our guests forever. Hiring Louis was the best decision to plan our special day.

+ 10

photos

Toni

Married on 03/11/2022

None better

Louis and his team couldn't have done anything better. No exaggeration. From inception to execution, Louis brought it all - creativity, vision, operational efficacy, thinking outside the box for solutions to issues that arose, and A-ONE service on the day of the wedding. He also can handle difficult and diverse personalities really well, being flexible where necessary but also standing his ground when he should. His experience and contacts in the industry are vast as is his excellent reputation. His recommendations for caterers and rentals, etc. were spot on. Seriously, don't hesitate. Hire him and his team today.

Dianna

Married on 03/11/2022

Unbelievably Outstanding Experience

My new husband Vincent and I could not speak more highly of Louis and his team.
We've gotten so many messages after the wedding and also people telling us during our wedding "This is by far the best wedding we have ever been to." The amount of effort and time he puts into every detail and how well organized he is clearly showed. He made all of our wedding dreams come true and was able to handle any hurdle that came our way. He is so sweet, kind, funny and very personable and respectful. I am speechless for how outstanding he is and even his team and his assistant Susan on the day of the wedding were incredible. My husband and I had the best day of our lives and Louis was a huge contributor to making every last detail perfect. Thank you so much!!!!!!! - Dianna and Vincent

Michelle K.

Married on 06/27/2021

The Best in the Business!!

Wow where to start! We met Louis in 2019 to plan a June 2020 wedding. Three months prior to our original wedding date we made the decision to push our wedding to June 2021 in order for our guests to feel safe.
Over the course of the last year Louis has been with us every step of the way, assuring we would eventually have our dream wedding. Louis is extremely professional and pays attention to every small detail. He has gotten to know our entire family and has become a dear friend in the two year process of planning our wedding. Our June 2021 wedding was absolutely magical. From the decor, the food, the music, Louis was able to create an ambiance specific to our taste, interests, and culture. The day of the wedding I was not stressed one bit knowing Louis had everything under control.
One month later and I am still getting compliments about our wedding! Louis did a spectacular job and I truly believe he is the best in the business!!

Laura D.

Married on 06/26/2021

Our amazing wedding!

When it came to planning our wedding on June 26, 2021, Louis and his team made the entire process very easy and made the day of more enjoyable! Steve and I were able to actually be guests at our wedding and did not have to worry about any details or logistics. Louis was THE BEST to work with when it came to the biggest AND smallest of details, such as timeline, food choices, beverage choices and even gave us ideas on unique items for the wedding. He personally got to know all of the vendors and worked with them on what Steve and I dreamed of for our wedding.

We were always in communication and he would respond with answers to all of my questions in a very quick manner and calmed down any of our stresses in regards to ensuring our Family and Friends had the BEST time at the wedding. Every guest told us that it was the BEST wedding they have ever been to in their life.

I cannot thank Louis enough for his and his team's help to plan our wedding and I am planning on using them in the future to help with other events. I have already recommended him to other family members, who are starting their wedding planning processes.


Julia

Married on 11/04/2020

Julia & Rob's COVID Wedding

Louis is a consummate professional. He is truly a master of his craft. Every aspect of my wedding was absolutely perfect. I put all of my trust in him and it paid off. He assured me at the outset, everything would go off without a hitch and as promised, he delivered. All during the COVID epidemic, which speaks to his ability to work magic. Will use him again and again. A++

Liza F.

Married on 09/05/2020

Best Planner in the Game!

Louis Avanti & the entire AMG team is simply amazing! Louis went above and beyond to make sure my wedding dreams really did come true. Louis was referred to me by my best friend.He planned her wedding beautifully so I knew I was in good hands and trusted him from the get go. I was originally supposed to get married in 2020 but had to postpone due to coronavirus. Louis was with me every step of the 3 calendar years it took to plan my dream wedding that went off without a hitch on 6/18/2021. Louis made the rescheduling process so smooth he spoke to every vendor, reviewed every contract & kept me together! He helped me make the best decisions across the spectrum from the floor plan, layout , lighting, food choices , to even the napkin folds and personally delivering coffee to my bridal suite the day of my wedding - no detail too small or too big for Louis.

Louis makes sure no detail is left unseen, he really listened to me and what I wanted and made my dream a reality. He is attentive, creative, very patient , so easy to get along with, organized, beyond experienced & truly went above and beyond for me. We met countless times for various vendor meetings, communicated all the time to make sure everything was on track. Louis and his team really took care of everything for me and made my life so much easier since he has such great relationships within the wedding industry. He really spent so much time and worked so hard to make my wedding the absolute best day of my life - and worth the wait!

Louis made magic happen for my wedding and I can't thank him enough for his time, effort and dedication to me and my family. I can't imagine my wedding without Louis. The entire AMG team is truly incredible and will make all aspects of your planning process and actual wedding day perfection because that's what they did for me.

Love you louis thank you for everything!
Liza & Brian

+ 2

photos

Shreya D.

Married on 06/26/2020

Beyond expectations!

Louis was just fantastic!! Everything at our wedding was just perfect. It was a good 2 day event and he made it look so seamless. All his ideas and suggestions enhanced our wedding celebrations! He is a miracle worker!! Thank you for everything!

Allison W.

Married on 01/20/2020

Amg events and visuals is the gold standard

Because of AMG EVENTS and VISUALS, my event was EPIC!
Louis and his staff are always professional, knowledgable, reliable, and honest. AMG has a vast network of vendors, and Louis ensures clients get the best prices. AMG ensures no detail -- large or small -- is left to chance. I was able to do as much or as little for the event as I wanted; AMG worked with me, every step of the way, from: venue and staffing, catering, decor, music, entertainment, beverages... AMG can do it all. I've already booked them for my next event!

+ 2

photos

Beth A.

Married on 10/04/2019

My vision cane to life!

When I initially set out to plan my wedding, I didn't have a clear picture of what I wanted it to look like but I definitely knew what I wanted it to FEEL like. If it weren't for my wedding planner, Katie Conrad, I don't think I could've gotten there. She was so professional, knowledgeable, and patient with this bride that didn't even know where to start. When I walked in to the venue on wedding day, I was literally blown away. The feeling was exactly what I had hoped it would be. My entire wedding planning experience was amazing - from design, to food, to music - Katie was there every step of the way, making sure we were on track and getting what we wanted. When I first got engaged, I didn't realize I needed a wedding planner but now I can honestly say, I couldn't have done this without her!

Chelsea L.

Married on 07/09/2019

Best wedding ever!

Louis and Nora are outstanding wedding planners who executed every detail with perfection. We had our wedding at the Pierre Hotel in September 2019. He knows everyone in the industry which is another reason it is important to choose Louis to plan your next event. He is a lot of fun to work with and helps you make the right decisions. He has a vision like no other and made our dream wedding come to life. Our Capri wedding idea was a hit with all our guests and we couldn't have done it without Louis and Nora. We think about our wedding every day and we are so happy we had their help! Louis also helped us plan our rehearsal dinner cruise which was a hit. We truly had so much fun!

Lori L.

Married on 02/11/2019

The best ever!

Louis and his team were the absolute BEST! He handled EVERYTHING so I could just enjoy my son's special day! Louis is now an honorary member of our family. I would never have another event without him. I appreciated his honesty and transparency throughout the entire planning process. Do not hesitate!

Amy

Married on 01/09/2019

Louis is one in a million

It's hard to put into words just how fabulous Louis is. We hired him for our son's Bar Mitzvah and it was the best decision we could have made. His attention to detail, impeccable organizational skills and incredibly good nature are second to none. He is quite literally one in a million. He is worth every penny and much, much more. He will be your advocate, negotiating on your behalf to make sure that each and every vendor provides you with the best service for the very best price. But more than that, you will simply adore spending time with Louis. He takes the stress out of the event, always smiling, always calm, and always, always getting the job done. If you are considering Louis for any event, do not hesitate. You will find him to be a consummate professional and a trusted friend, who will help you create the most memorable event you could ever dream of-- all the while respectful of your budget. You couldn't ask for more. Thank you Louis from the bottom of my heart. My husband and I will be forever grateful to you. You made our son's bar mitzvah unforgettable. You are simply the best.
Much love,
Amy and Mitchell

Max B.

Married on 11/24/2018

The absolute best wedding planner in the business!

Words cannot describe how great of a job Louis Avanti and his staff at AMG Event and Visuals did planning our dream destination wedding. The final result was nothing short of PERFECT and we will always be grateful to him for all of his/their efforts. In terms of design Louis has an incredible eye for detail and worked tirelessly with my wife Alla to create a very elegant and classy decor. He does his best to keep costs manageable and within budget, but is very honest with you in terms of where you should spend more to maximize the wedding experience. He is very organized and helped us to coordinate preferred pricing as well as plenty of other perks for our guests. He also helped us work through many logistical issues in terms of guest travel and transport. As we went through the nearly year long process of planning a custom destination wedding, I can honestly say that hiring Louis was the single best decision/investment we made; he was worth every penny. Louis is truly a master wedding/event planner as evidenced by the fact that literally every one of our guests asked us for his contact information; he's that incredible. More importantly, over the course of this past year, Louis has become a true and trusted friend. He is a man of the upmost integrity and character. I was most impressed by the amount of pride he took in his work. He understands that your wedding/event has HIS signature on it and he takes this responsibility very seriously. Thanks for everything Louis.

Love,
Alla and Max B.

Rachel S.

Married on 11/17/2018

Louis is truly amazing!

Louis helped me plan our daughter's Bat Mitzvah from start to finish. He had incredible ideas none of our guests had seen before, was extremely detail-oriented and price conscious, recommended fantastic vendors including for the photo booth, guitar player during cocktail hour, dance floor design and various games, worked amazingly well with our decor person, and made sure that the day and night went smoothly. His assistants Alyx and Katie were fantastic too and wherever I turned the night of the event I could see all three of them in action and ready to address anything I needed. I will 100% hire him for our next event.

Anna

Married on 11/03/2018

Louis and his whole team at AMG Events where fantastic and vital to the success of our fairytale Manhattan wedding. We do not know what we would have done without AMG. They were professional, efficient, fast and wise in all of the planning. We knew they would be good but they exceeded our expectations. Our guests sent us texts and emails after the wedding saying that it was one of the best weddings they have been to. As a bride they made sure that I didn't worry about a single thing on my wedding day. I can't imagine throwing another event without Louis!! I cant wait to hire him again for other events!

Pam

Married on 07/28/2018

AMG Events and Visuals is a MUST have for your wedding planning. Louis became completely invaluable to me and my daughter during this year long planning process. He will introduce you to the best vendors ( bands, photographers, florists) etc., that make your wedding the fairy tale you never even imagined it could be! He has a fantastic, fun, personality that is so easy to work with. As I write this, after the wedding, I'm finding that i miss the daily contact with him (lol). From the beginning, he comes up with an easy to follow planning schedule, that makes your life so much easier. There are so many details, and with his specific timetable, your stress level instantly plummets. He also has so much experience and knowledge, that he can make any ideas you have a reality. On your wedding day, Louis and his team are there from early in the morning, until the very end. Taking care of every detail, and making sure that everything is done to perfection. I have never seen my daughter so happy, and I truly owe it to Louis and his team. His services are worth far more then his fee! I can't thank AMG Events and Louis enough! My daughter could not have had the beautiful wedding she had, without them. I have another daughter who is not married yet, but when the time comes, I cannot wait to work with them again!

Anna

Married on 07/14/2018

My sweet sixteen celebration would not have been successful had it not been for AMG Events & Visuals! Every flower, color, and detail was picked precisely with time, effort, and expertise. Thank you for making my vision come to life!

The event went off without a hitch. Louis and his team are cool, calm ,collected and made sure this would be a wedding to remember. We have received many emails and texts of praise and wonder :you would have thought he had planned the inaugural ball~ LOL! It was an INCREDIBLE day despite a few raindrops which somehow none of us noticed. HIs quick thinking and expertise was most impressive when Mother Nature decided she would pay a little visit to the bride and groom. The wedding went EXACTLY as he said it would only it was better than he said it would be =)

Karina

Married on 05/26/2018

Louis is by far the most important asset that any couple needs in order to ensure the fairy tale wedding that anyone could ever wish for! From the moment that he met with my family/fiance we clicked! He knew exactly what we wanted and made sure that our wedding day came together. We wanted a quality upscale wedding and Louis was able to deliver that and more! The input that he and his team had, put together is alone worth every penny! He mad it easy and stress free. Without him there the whole step of the way my dream wedding would not have been possible!

Thank you again AMG EVENTS for such a fantastic wedding! You guys are magicians!



Elaine

Married on 04/15/2018

What can I say? Working with Louis was one of the best decisions I have ever made. He is extremely resourceful, creative, has great taste, knows where to splurge and where to cut corners, tends to every detail, and is a sheer pleasure to work with. My daughter's Bat Mitzvah was a huge hit! Thanks for everything Louis!!!
Are you interested?
Send a message