Wedding details
My engagement ring is a Past, Present, Future ring. I love it, my fiance and I knew of each other in the past but didnt really know each other. We met online and our present is great. I can not wait for our future! We are getting married at Tre Bella in our home town where we still live. We are planning on having 75 guests with 14 total in our wedding party(my sister, brother, his 3 brothers, cousins, neices and nephews as well) we couldnt choose between them so decided to have them all. Our colors are "watermelon"pink, silver, and black. FH has helped plan bits and pieces of the wedding but I'm not letting him have full control. I am looking forward to December when we get to do our cake tastings and flowers, but first we get to pick out the centerpieces and linens! i can wait! Our planning experiance started out not so great. The first place we found that was all inclusive like we wanted was to good to be true. The "photographer" contacted us from a website i went on and said he could do an all inclusive package for $6000, i said thats great it included everything from chairs to cake to dj and photographer, food, and all that inbetween. We met with him and he was able to drop the price down to $3500 for us because we were having issues with FH dad. after that i did my research because that was really to good to be true. Im glad i did he was indeed a fraud. I was devistated and thought I would never be able to get anything planned or even be having a wedding when i wanted it because we were 10 months out from the wedding and everyone was booked for my date or too expensive. Well I went to Tre Bella for an open house I fell in love it was more then i ever expected at it was a fantastic price i didnt even care that i had to move my date up two days to book the place in the month i wanted.... Everything else has been cake!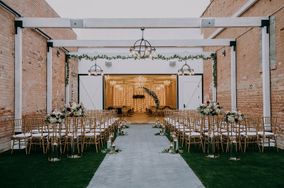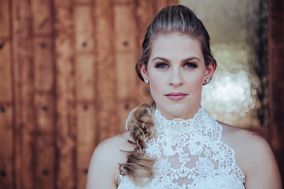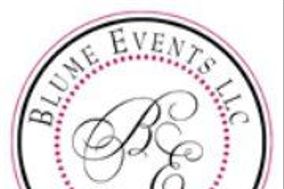 Discussions I've participated in
209

**TODAY IS......**
The day! after many months of planning the day is finally here!!
Fireworks WIFE,

Mar 21, 2013
46
18

A Few of our E Pics
Here are the few sneak peeks that our photog gave us...I can't wait to get the rest of them. Wanted to share with you all.
Mrs Jones 2013,

Mar 18, 2013
25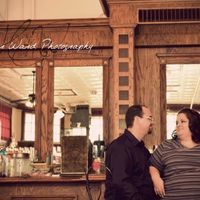 3

The Ring!!!
I know this has been done before, but is is so much FUN!!! Ladies, let me see your rings.....please.
Private User,

Apr 7, 2013
115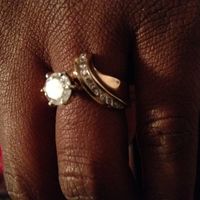 2
Activity

I uploaded a photo in Mrs Jones 2013's discussion
1975 days ago
3 pt
~~married~~ recap/ **PICS**
So its been awhile since i've been able to get on and post pics! We finally received them in the mail a little over a week ago! Our photographer was Alli with Life thru a lense photography Everything went well from the begining of the day. H was very...

I uploaded a photo in Mrs Jones 2013's discussion
1975 days ago
3 pt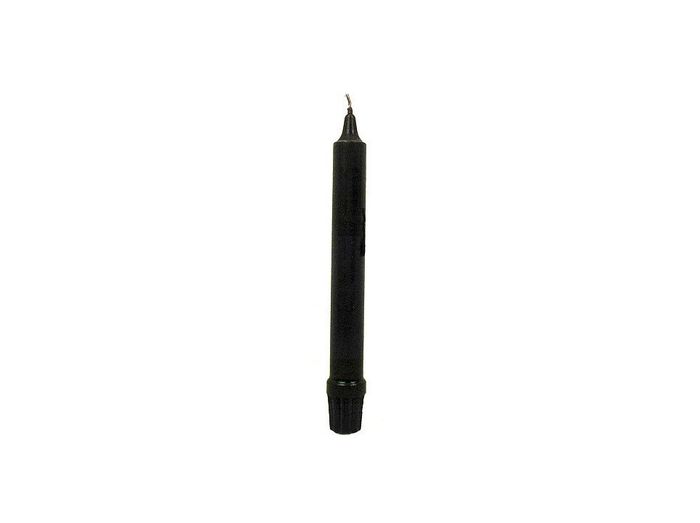 unity candles....
I bought my candles I am using for the wedding but I want to decorate the taper candles so there not plan. I can not find any pics of way to decorate them yourself. My colors are pink, silver and black. The candles I bought are black.

I uploaded a photo in We'llAlwaysHaveParis's discussion
1975 days ago
3 pt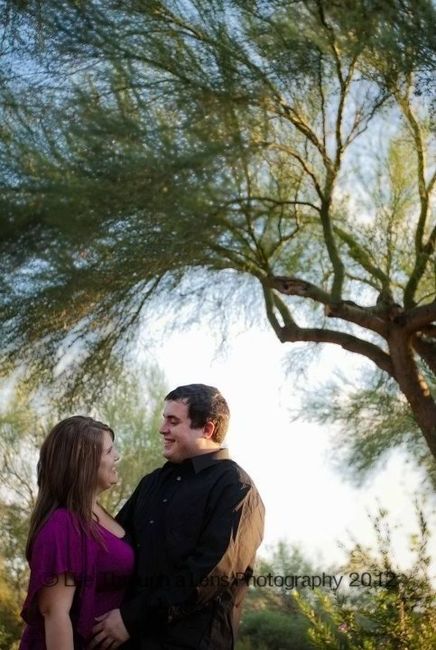 Engagement Photos - can I see what you wore with jeans?
Think of it as a fun way to show off your pictures ;-) I found a cute 3/4 sleeve cotton button down top, red with tiny white polka dots and a ruffle around the V-neck down into the buttons, and I'm wondering if it would be too busy. I want a top to...
WeddingWire celebrates love
...and so does everyone on our site!
Learn more
Groups
WeddingWire article topics