Wedding details
A few years ago my sister watched the movie "Must Love Dogs" And she was inspired. She put me on a internet dating site without telling me, talked to a few guys via IM pretending to be me and then called me to tell me I had a date that weekend. Furious I messeged the poor guy and made an excuse to cancel. Then I canceled my account and yelled a lot. About a year later. After breaking up with my bf at the time because he was lying to me, I got fed up with men and relationships and decided to get back on the site just to find some people to hang out with and casually date. But low and behold I got a messege from my now FH. We met and I knew then that this was something special. On our first date we went to the zoo....corney I know. But it was fun. The next weekend we decided to go out again. But the 3 hr travel was somewhat of an issue. He had traveled to my town the 1st time, so I came here to see him the second time. We went site seeing and by the middle of the weekend I knew that this is where I was suposed to be. And so did he, as he told me the night before I left to go back to where I was living. After a short 2 months we decided to get married and that I would move in with him as soon as my was up. But then one of my roomates decided that she wanted to move back home untill she was done with school, and the other was desperatly trying to find a place for her mom and 2 little brothers to go, as their house was gettin sold out from under them. So I moved sooner and her mom took over mine and the other girls part of the lease. We met Sept 19 2010, and moved in together Oct 30 2010. I know it sounds insane, but when ya know, ya just know. We are getting married Oct 15th 2011.
Discussions I've participated in
124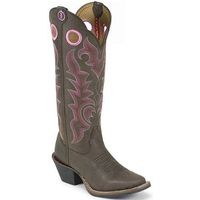 NWR: Natural Family Planning?
Gemma
, on June 21, 2011 at 2:13 PM
Hi Everyone. As a newlywed we are having a great first couple of weeks. We both want a family right away but because I am a teacher, I would like to have a May baby (have the summer off). I am loving...
Jennifer,

Jun 23, 2011
25
Activity

I uploaded a photo in countrybride*H*'s discussion
2036 days ago
3 pt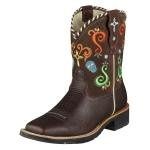 Paging you ladies with cowboy boot knowledge!!! *PICS*
So I'm99.99% sure these are the boots I want. My only concern with them are the the heigth of the upper part of them, they are 16''. Me and FH are both worried that they will be to tall on me and come up to my knees and give the wrong impression if...

I uploaded a photo in Robin's discussion
2036 days ago
3 pt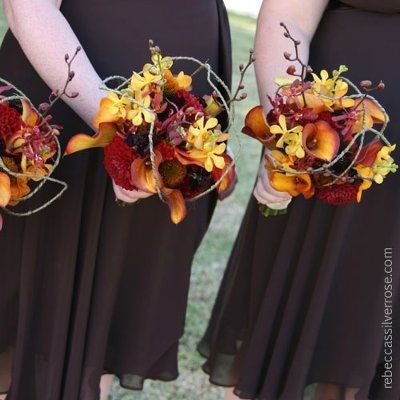 Fall wedding flowers
Ok everyone.....post your fall flower inspirations!!!

I uploaded a photo in Lucinda Cefalo Gabriel ( Mrz. Monkey )'s discussion
2036 days ago
3 pt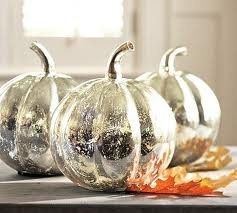 Center Piece HELP!!!
Hi EveryOne, i need help with the center pieces trying to get an idea of what to get to put on the 11 tables for my reception. Ok the wedding cake is going to be a castle so what are some good ideas for the center pieces??? Oh the wedding theme is...
WeddingWire celebrates love
...and so does everyone on our site!
Learn more
Groups
WeddingWire article topics