Wedding details
Well we met over the internet and at first we both were not looking for anything serious. After talking for a few months we met and we enjoyed each other's company. He started coming up on the weekends and I went down sometimes during the week just to spend time with each other. We finally decided to move in together and he moved in with me. We then decided that living where we were living was not good for everyone so we moved back to where he was from and we have lived here for the last three years. Now I was the one that always said I was not getting married ever because I figured there was no one out there for me. Well as you can see I was wrong and now I have a great guy who loves me and my girls. I had to postpone my wedding from last year due to a car wreck and it left me unable to walk for awhile. I now can walk with some difficulty but at least I can walk down the aisle now. So we have decided to try again this year to get married. I love Halloween and also in honor of my mother who passed away about five years ago we are going to get married then. We have had our fights and issues but love is strong and it will make everything okay in the long run.
Discussions I've participated in
120

Maybe a dumb question but... DIY Related - stupid glue...
Lauren
, on January 25, 2011 at 11:10 AM
So for my DIY Invites, I'm glueing card stock to card stock for some parts. When I made my original practice one months ago, I used a regular Elmers Glue Stick but with time, as I carried around the...
Genevieve,

Jan 27, 2011
17

What are you doing for Valentines Day????
Any creative ideas? I was thinking about doing a couples message and try a new restaurant. I really need it. Did not want to do anything too much since our 1st year anniversary is the following month...

I am married now
kfroman
, on January 20, 2011 at 2:14 PM
I have of pics from the wedding. I hope you all enjoy.
~*DesigningBride12*~,

Jan 25, 2011
31
3
Activity

I uploaded a photo in kfroman's discussion
2047 days ago
3 pt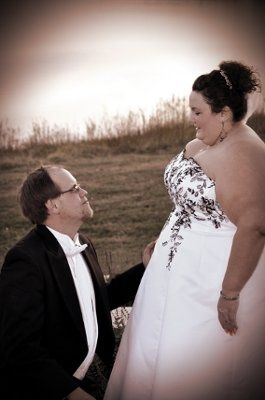 I am married now
I have of pics from the wedding. I hope you all enjoy.

I uploaded a photo in Melissa's discussion
2047 days ago
3 pt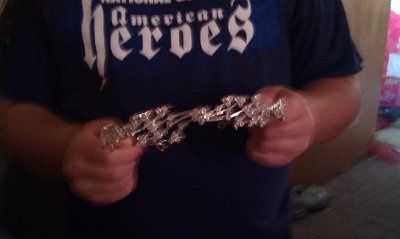 tiaras???
how tacky is it to wear a tiara, a pretty one from davids bridal? im a disney/princess buff, but i also gotta keep the wedding classy

I uploaded a photo in kfroman's discussion
2047 days ago
3 pt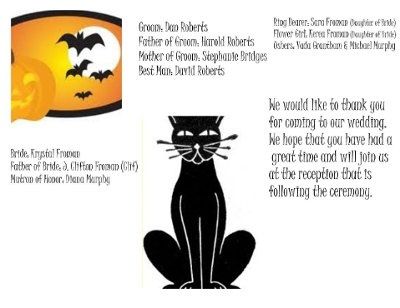 HELP WHAT DO YOU THINK?!?!
Ladies I have done my wedding programs and I am not sure if this is what I should do. Please let me know what you think!! This is a tri-fold program but the only way I can show you guys is in two different pics. Please be brutal tell me what you...
WeddingWire celebrates love
...and so does everyone on our site!
Learn more
Groups
WeddingWire article topics