Wedding details
My name is Kayla and my fiance is Daren. We went to the same high school and had alot of the same friends, however, we werent really friends. I thought he was loud, crazy, and rather annoying; he thought i was too shy and quiet. basically we were total opposits of eachother! *flash forward a few years* after high school i had lost contact with alot of my friends because of my relationship but after a much needed break up i had started hangingout with my high school friends in our old high school hangouts. sitting around talking an unfamilaiar car pulls up and the guy starts talking with my friends. i didnt recongnize him then again i couldnt stop starring at his eyes ( seriously no lie ) after listening to them talk for awhile i knew that i knew him from somewhere but couldnt place it. so i did my usual joking and talking subtly trying to figure out if he had a girlfriend and where i knew him from. after like 2 hours of us all talking i realized who he was and it was obvious he had already figured out who i was. he was still loud and just alittle crazy but some how not annoying and deffinatly alot hotter (lol) but then again i had changed to no longer the shy quiet girl he had met in high school. after several evenings hangingout with friends we finally exchanged numbers. ( supposedly so i cuold have someone to walk with late at night since i didnt get off til after midnight and was going walking by myself so he offered i could walk in his neighborhood with him) well a few more weeks after that ( we never went walking btw he never even called me :( ) i was sitting at my grandparents house bored waiting for my sisters birthday party to end when i got a text from Daren asking what i was doing. so after the basic texting back and forth he asked if i would ride with him to wakeforest to target which is about an hour from where we live. i wasnt sure if it was as friends or more but i knew i wanted to go . over an hour later of me trying to find just the right outfit to wear he picked me up. we had so much fun talking on the way there and when we went to leave the store it was pouring down rain so he drove the car up to the front door and picked me up so i wouldnt get wet. with all the rain nobody was uptown so we headed to his house to watch a few movies. at first i still was very confussed as to what he intended this evening to be. half way through the movie whne he kissed me i knew it was more then just a friend to hangout with. when we put in movie number two i cuddled up beside him and fell asleep. unintentionally i ended up staying the night and unlike most guys i had met lately he was a perfect gentelman and never tried anything... he earned lots of brownie points for that!! since that day we have been in seperatable! for a week i kept telling him i wasnt ready to date to anybody that i needed time to myself. and for a week he shot down every excuse i had to why we couldnt date. the day i realized i wanted to date him was when i didnt get my usual good morning text from him and all morning i was sad and when i hadnt heard anything by dinner time i was a mess freaking out when finally he called and i was so happy and when he asked if now i was ready to date him i couldnt help but say yes. it wasnt long befor ewe got a place together and ofcourse we have had our ups and downs and petty fights but we never go to bed angry with eachother and we both do our best to work things out. There is nobody i would rather be with and i cant picture my life without him in it. he is by far the best thing to come into my life! <3
Discussions I've participated in
207

Lr/br major update and tears *update in comments*
kayla
, on June 15, 2011 at 5:34 AM
So I haven't been posting for awhile , there was to much drama and tho I been lurking around u just didnt post. Anyways me and dh are trying to buy a home so things have been alil crazy with looking...

Pot roast
I've got in my head that I'm going to make a pot roast for dinner.. Its my favorite and I can't stop thinking about it lol But I want to try something different. Usually it would involve carrots,...
Activity

I uploaded a photo in kayla's discussion
1996 days ago
3 pt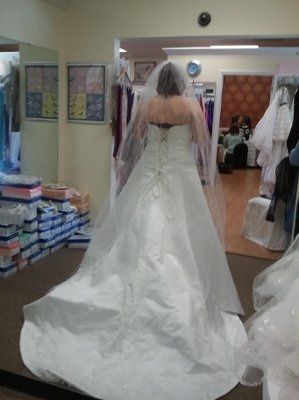 and first day of dress browsing pic heavy
ok so originally i wanted something with color (red) and corset back i tried on 6 dreses... one was a size 28w way to big so didnt bother with pics... another was a size 8 .. way to small didnt even try to zip it up.. and one just looked awful on me...

I uploaded a photo in kayla's discussion
2002 days ago
3 pt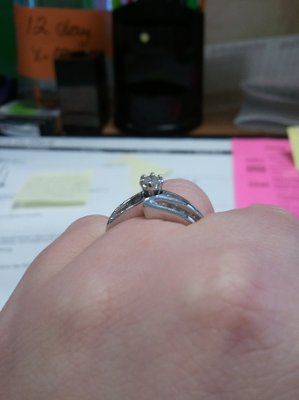 WR FINALLY pics of the E-ring
ok so i finally got some pics of my e-ring downloaded so here they are: (PS dont mind my nails.. i dyed my hair red and the gloves sisnt save my nails from getting stained )
WeddingWire celebrates love
...and so does everyone on our site!
Learn more
Groups
WeddingWire article topics