Wedding details
Brian and I met at Cheese Burger Paradise on March 3rd. I had just staged my condo for sale and asked my girlfriend, Anita, to get me out of the house because I was bored and afraid to get the house messy. She invited me to her volleyball team's after game happy hour and he was on the team. I sat between he and Anita. I had ordered a peach sangria and tried taking a picture to post on Facebook, but my flash kept whiting out the picture. So he took it for me and texted it and that's how we exchanged numbers. Sneaky, sneaky. That night I loosely invited him to come with me on my 10k walk the next morning (our Friday off) and didn't think he would make it after he'd admitted to not being a morning person. But she showed up! I guess he was interested. We hung out together for a while in groups and alone as friends for nearly a month before one of our outings turned into a real date and from then on we became a couple. I knew almost from the start that I wanted to marry Brian, but didn't want to jinx things. We talked about marriage from the beginning. I know prior to his proposal after we'd bought a house together and my friends would ask me when we were getting married, I'd refer them to him. Then he told me, for every time that you ask, I'd delay asking another day. He parents thought he would ask when we took a trip during his birthday weekend. Then on August 13th, before leaving for his overnight trip, he left me a key ring, an aquamarine stone and a glue stick with a note that "assembly was required." Then came my birthday on August 15th where I was sure he would ask when we went out to dinner. But alas, he got me again. We along with Anita and her boyfriend took the Bolt Bus to New York the next night August 16th and didn't arrive to the city until almost 1am. We stayed at the Millennium Hilton Hotel across from the old Twin Towers. We'd each listed our places we would like to see in NYC. Brian's was the Metropolitan Museum of Art. So the next morning we headed for the subway. After a few misses and a very irritable Brian (I was ready to scream at him), we finally made it to the MET. We toured for about an hour before Anita and Curtis took off to see the Native American art. After a few tries, Brian finally got me to the rooftop garden and absolutely surprised me by asking me to be his late birthday present.
Discussions I've participated in
1,501
WWKatie!!!!!!!!!!!!!!!!!!
Maltese
, on May 20, 2015 at 6:47 AM
ITS BACK!!! :-( Bummer, this means we won't be able to post today, which means I will actually have to work....NOOOOOOOOOOOOOOO!!!!!!!!!!!!!!!!!!!!!!
StarFromIHJ,

May 20, 2015
93
How long did it take you to find "The Dress"?
Gina
, on May 20, 2015 at 2:39 AM
Since I have no idea what I am doing, I went over to me local David's bridal to get an idea of styles. The nice lady helping me seemed to know I would have difficulties when she asked silhouette I...

Activity

I uploaded a photo in DC Julie's discussion
1979 days ago
3 pt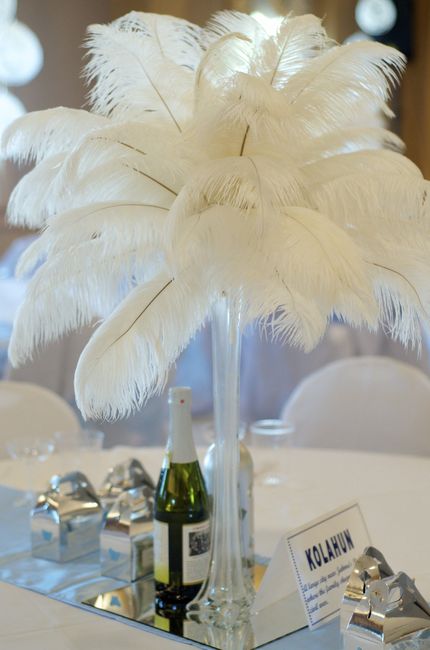 Any other PEACOCK themes/accents out there?
We are using peacock feathers as an accent for our teal/gray/white, somewhat formal (black-tie optional) wedding. I have found a few fun things so far, but would love to see what other ladies are doing. Please share

I uploaded a photo in Combay's discussion
1980 days ago
3 pt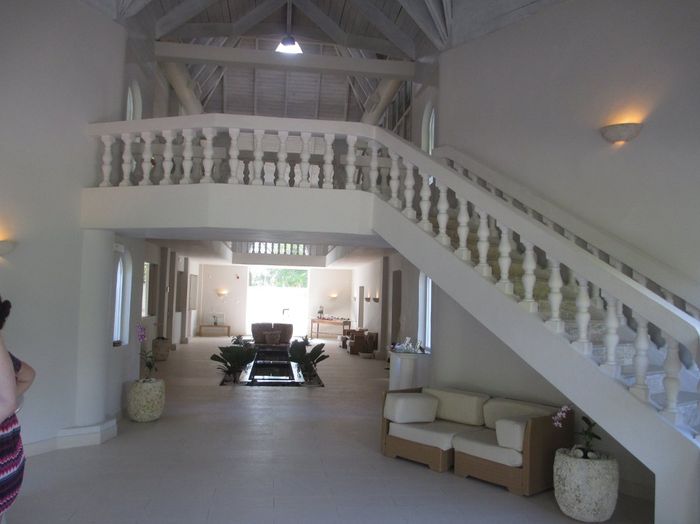 Back from honeymoon, name change fun in the works *some pics*
Here are a couple of pictures from Punta Cana. I'm having fun with the name change process so far. Doesn't seem like too bad yet. Waited in line for about 40 mins for my SSN, tomorrow makes 24 hours and I can get my drivers license. With that I'll...

I uploaded a photo in Combay's discussion
1980 days ago
3 pt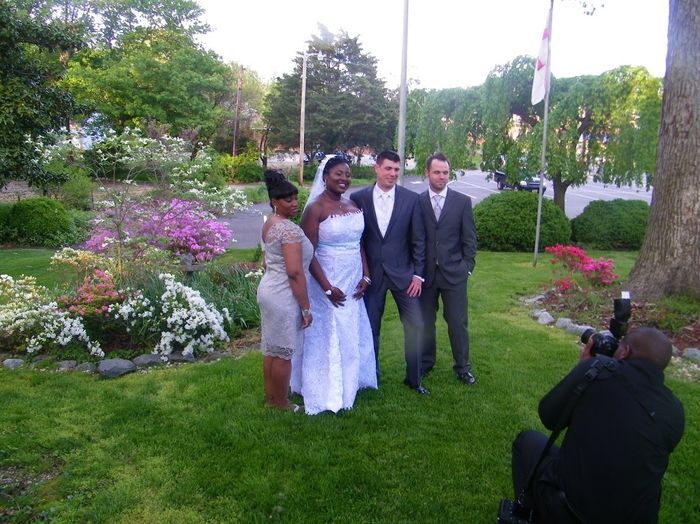 What a busy three days, but....I'm MARRRIED *pics*
Day 1 Ignore my dancing face, entrance to the hall (pro sneak) Another pro sneak Non pro cutting cake
WeddingWire celebrates love
...and so does everyone on our site!
Learn more
Groups
WeddingWire article topics