Wedding details
Reginald and Christina met in October 2006. One of Reginald's close friends was her next door neighbor. She did not like him at first and wanted nothing to do with him. Reginald would speak to Christina every day and try to make small talk. She would quickly say "hello", and dash into the house. After a couple of weeks of this he finally decided to ask her to lunch. To her surprise, she accepted. Although the lunch date went well, Christina still gave Reginald a hard time lol. He had a lot of patience and after some time she came around. ( She just couldn't say no to that face) They ended up spending more time with each other and getting to know one another and the rest is history. Christina & Reginald decided to make our relationship official December 7, 2006. They, like most couples have been through a lot and have had their up's and down's but they both agree there is no one better to take the roller coaster ride with. Reginald proposed to Christina on April 9, 2015. The trip wasn't a surprise but the proposal was lol! They went to Las Vegas to celebrate her 30th birthday. He told her when they landed that he only had a little bit of money on him because he left his wallet at home. Christina was upset because she thought they wouldn't be able to do much or have a good time. Little did she know this was all apart of his master plan. Reginald made dinner reservations and popped the question at the Bellagio Fountains after they ate. He was nervous and forgot to get on one knee at first, and she was nervous and started asking questions. She asked, "where did you get that ring?" and " you want to marry me?" It was quiet funny. In the end of course she said, "Yes!" It's a day they will always cherish. Now Christina & Reginald are preparing to tie the knot in St Lucia, and would love for you to join them! This is just the beginning, so stay tuned....
Discussions I've participated in
821

BAM! St. Lucia style! (Non pro)
Helllllloooo ladies! I'm married now! So excited and happy to be Mrs. Darius! Yesterday was a great day, one of the best days ever. I couldn't have dreamed a better day! Some things went wrong, but I...
Chrissy4985,

Jan 17, 2019
82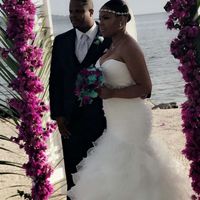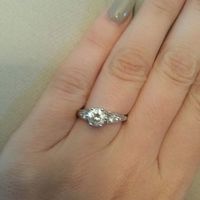 Activity

I participated in Chrissy4985's discussion
1593 days ago
3 pt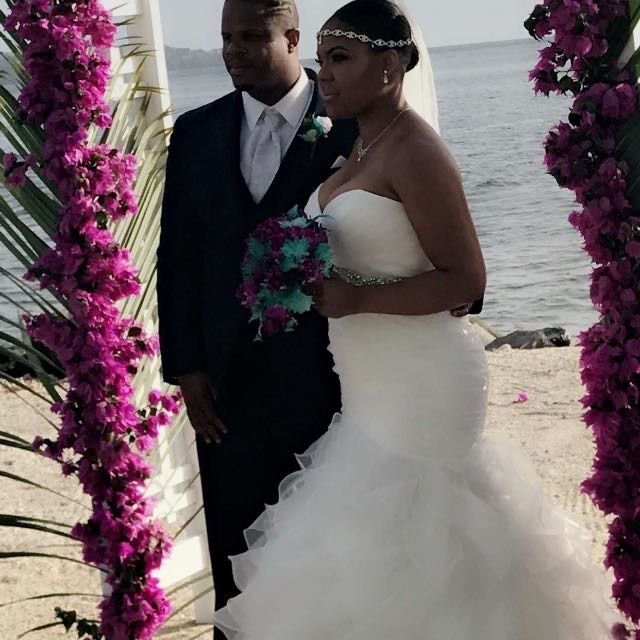 BAM! St. Lucia style! (Non pro)
Hi Nicole! Congrats on your engagement! Thank you for your compliment
...
View full discussion

I uploaded a photo in Chrissy4985's discussion
2142 days ago
3 pt
Getting married in couple of hours
I'm getting married in a few hours and I'm so shocked I feel so calm. I'm excited, but not overly excited. Had a ball entertaining our guests who came to St. Lucia to help us celebrate. Maybe things will be different in the morning. See you ladies on...

I uploaded a photo in tinarenee's discussion
2154 days ago
3 pt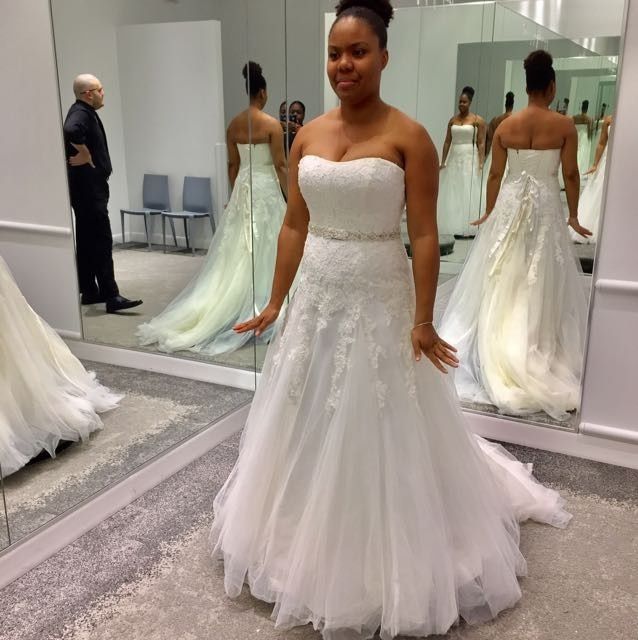 Wedding Dresses We Didn't Say Yes To
I thought it would be fun to see dresses we didn't say yes to, whether we loved them or not. I think it's always nice to see a dress you love on someone else, just to get an idea of what you may like. Post some dresses you didn't say yes to....
WeddingWire celebrates love
...and so does everyone on our site!
Learn more
Groups
WeddingWire article topics