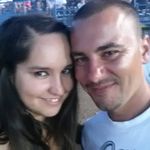 Arlene
Hello everyone i am excited that I am going to be marrying my best friend.
Happily married 🎉
May 16, 2020

Need help about my kids
I am having a destination wedding and I have ran into the problem with my step-children that their biological mom does not want them to go. But my step-children want to go i need to figure a way to...