Is coral too soon for spring?
Will I look like an idiot if I wear a coral red/orange cocktail dress in mid May? What do y'all think the general rule is? TIA!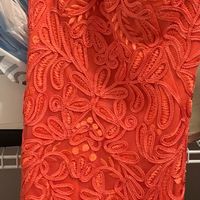 Memory table- who's included?!
Hi everyone! Upon everything else, I've been stressing on pictures and the details for my memory table. In less than a year, I lost 3 family members- a cousin who was like a big brother to me, my mom...