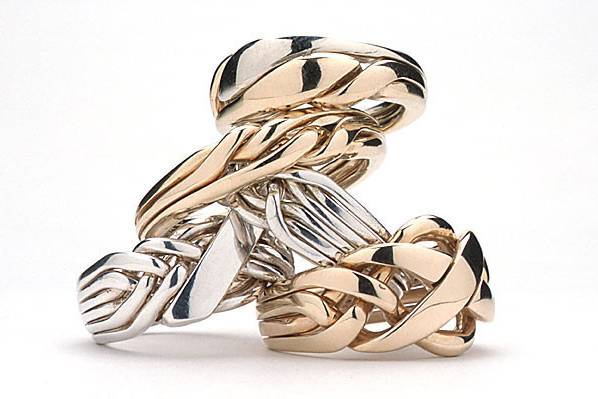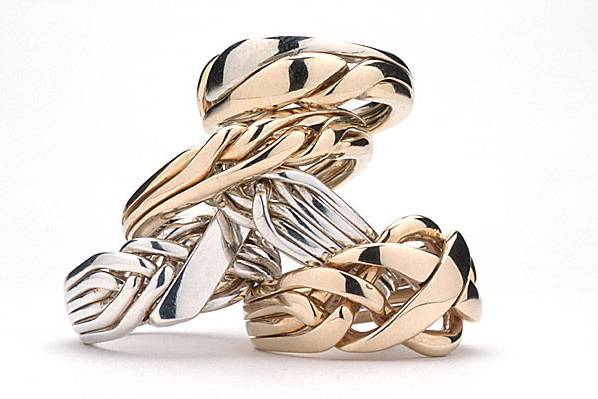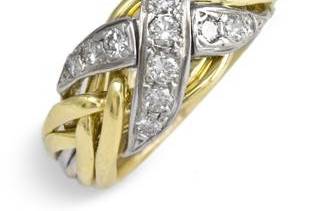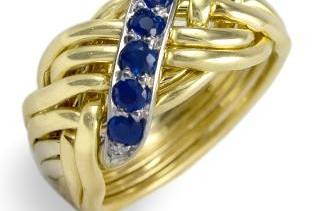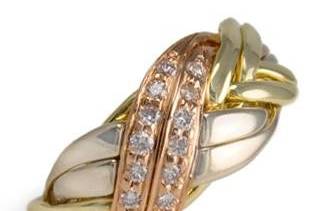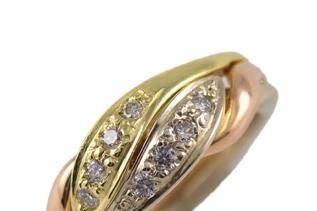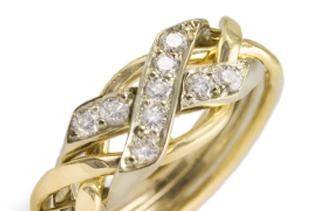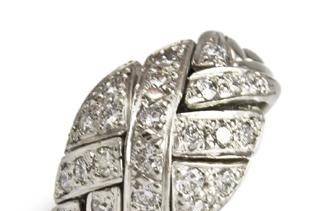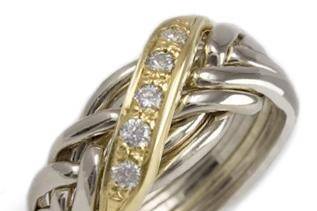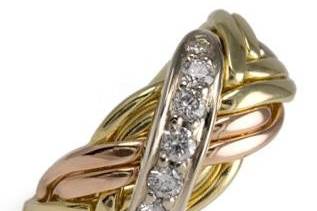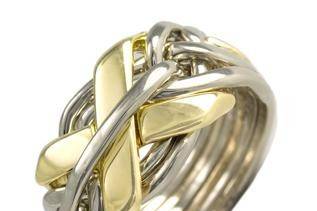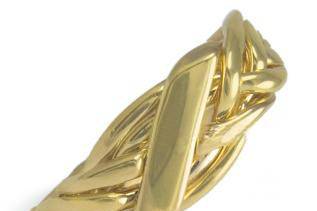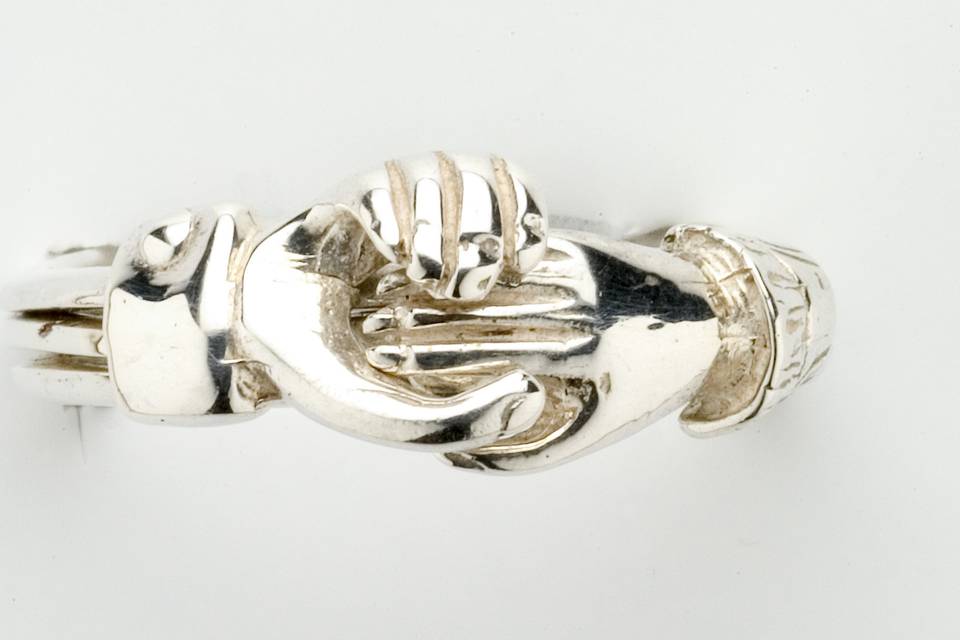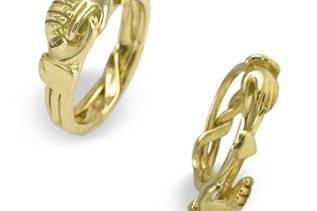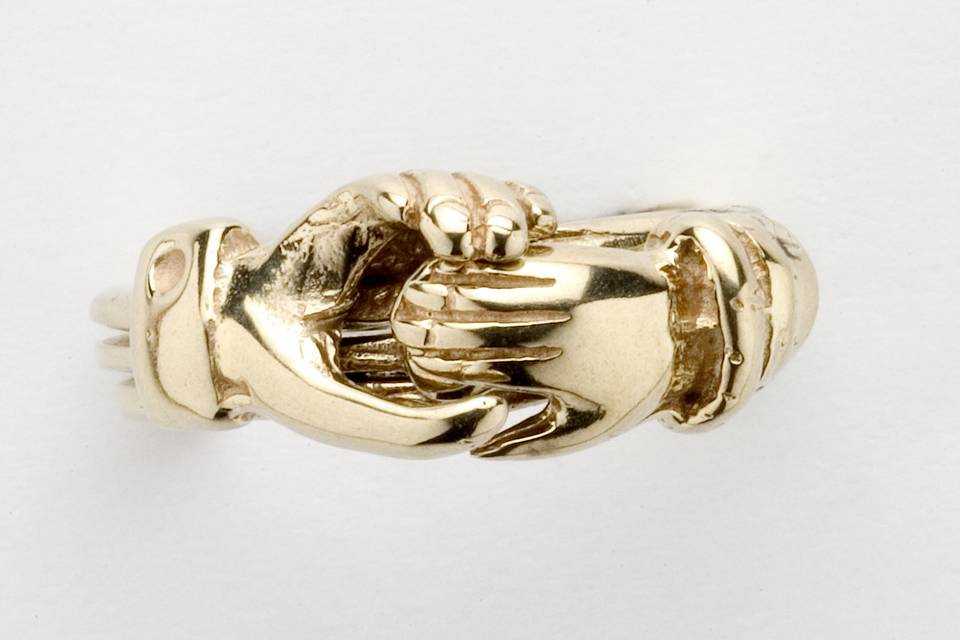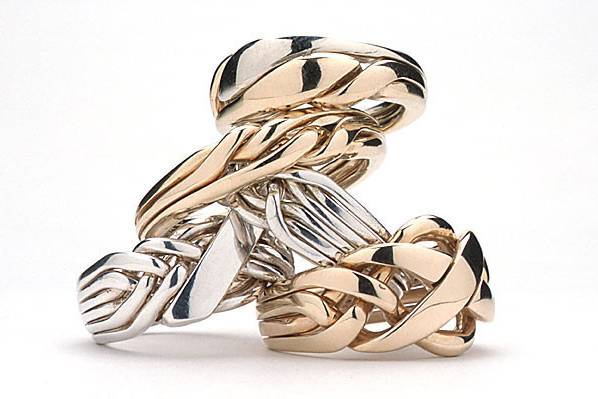 About
The artisans at Puzzle Ring Emporium have been custom-designing and hand-crafting beautiful and extraordinary rings in the USA since 1947, that's almost 70 years! We are a family-owned business with decades of combined experience in the craft of fine jewelry.
A Custom Wedding Ring is the Way to Go!
If you'd like to be different, then a custom wedding ring is definitely the way to go!
There are hundreds of web sites out there that will tell you how to buy a wedding ring. We won't rehash that. What you do need to think about, however, is whether you want a traditional wedding ring that is (more or less) like everyone else's, or a custom-crafted puzzle wedding ring, that NONE of your friends will have!
People 'ooh' and 'aah' over the diamond in a bride's ring, but don't pay much attention to the ring itself. (That's because most band designs are really quite similar.) However, with a puzzle wedding ring everyone will be AMAZED by your ring—and the diamonds, too, of course! But there's nothing more amazing than a custom diamond wedding ring that is also a puzzle ring!
If you are looking for a unique wedding ring, please visit our web site at http://puzzleringemporium.com to view hundreds of creative puzzle ring designs!
Frequently Asked Questions
What kind of jewelry do you offer?
Custom Engagement Rings
Custom Wedding Bands
Designer Engagement Rings
Designer Wedding Bands
Handcrafted
What is your average turnaround time for an engagement ring?
Map
Salt Lake City, UT, 84095