Welcome bbq - Vegan Guests
I'm hosting a Welcome BBQ the day before the wedding since basically all of my guests are from out of town. It's supposed to be a little intro to our little town of Eureka Springs. How do you all handle guests who are vegan at a BBQ buffet?! I'm ordering from a BBQ Pit so literally everything has meat, dairy, or eggs in it except maybe the baked beans… They don't have grilled vegetables. I don't exactly want to overhaul the menu for 1-3 people, should I order food especially just for those select few? That's what my reception is doing but it's plated service so it's not such a big deal. I'm not sure how to handle it for a buffet.
Can you order a few portabello mushroom dishes from a different place? Or avocado toast? Salad? It's always nice to have some greens regardless

View Quoted Comment

Should I order a big thing or just a small thing for that person? Lol my fiancé and I never thought of salad… we just considered the coleslaw the vegetables 🤣 We are so bad at ordering salad that I don't even know where to get a good salad 😅

View Quoted Comment

Oh! There's another BBQ place that has a vegan burger so I may just get her and other vegans/vegetarians that. If there are enough people with dietary restrictions, then I'll add a salad in instead.

Jackfruit can be purchased at Trader Joe's and is a vegan alternative to pulled pork that can be marinated in bbq sauce. Talk to the restaurant and see what they are able to do accommodate the vegan guests. Because they need to be able to eat more than just a fruit skewer.

As a vegetarian who consistently feels underfed at weddings, get a vegan burger or go with the jackfruit recommendation from the previous poster AND a salad or fries on the side. A salad is not enough food during an event like a wedding.

View Quoted Comment

That's a great idea! I would get a few of the vegan, and salad on the side - not as a main course.

Since it's not your wedding and just a welcome party I wouldn't go all out for a couple people. Maybe tell them it's BBQ and to plan accordingly.


I have dietary restrictions and usually go to weddings/functions assuming i can't eat the food. Sometimes the wedding party will reach out to me and let me know in case I need to bring my own food.

.....if someone invites me to a function and then tells me to "plan accordingly" cause there will be no food for me, my plan will be to stay home. Yes, I expect to not get the same quality or level of attention to my food since most vegetarian or vegan food options seem to be thrown together as an afterthought. But the point is they exist and it isn't that hard to find an option in this day and age.


Please do not tell your guests to plan accordingly. Please give them an option. Doesn't need to be amazing. Just needs to sustain someone for an event. If there is liquor involved, do a pasta of some kind. Cheap, easy, and filling.

View Quoted Comment

I want to do the vegan burger, but my main issue right now is how to give it to her since it's a buffet. I really don't want to have to buy 50 vegan burgers to accommodate for 1 vegan, you know what I mean? Like, is it it weird if I just give her the burger? I'd probably still have a salad and I'll try to see if I can find any pasta bow tie summer salads anywhere since those go well with BBQs, too.

View Quoted Comment

Is it weird if I just give her the burger? I really don't want to buy 50 vegan burgers for 1 vegan at $14 a burger. The entire buffet spread is like $1200. The burgers would 1.5x that for 1 person. Or would it be awkward if we just gave it to her at the start of people getting their food?

View Quoted Comment

I definitely don't want to plan the buffet spread around 1 vegan. I think getting a salad is good anyway and will probably add that, but for the main, I found another BBQ place that makes vegan burgers. The only thing is I don't want to buy 50 burgers for 1 vegan lol. At $14 a burger that's a like half of my entire BBQ spread. Would it be weird if I just bought her the vegan burger and had one of the servers give it to her when people are lining up for food?

View Quoted Comment

Not at all! This is normal, people at work and parties do that exact thing for me all the time to make sure no one grabs my food accidentally. 😊

You could also look into watermelon burgers. They're grilled watermelon on a bun and surprisingly good. It might be cheaper and more interesting than a black bean burger.

I got my wedding catered by a bbq place. The package was they would add a veggie burger on at no cost as long as it didn't exceed 10 burgers or something like that. Your place has to offer something similar? Also, DO get a salad for everyone, carnivores and vegetarians alike!

From my catering company website

View Quoted Comment

Unfortunately, this restaurant doesn't cater. We are just ordering meat and sides by the pound. They don't make salads or vegan burgers but I'm asking other restaurants around now to see if any of them would make salad by bulk. I did find another BBQ place that makes vegan burgers but it's $14 a burger so that's why I didn't want to order in bulk and more just by individual.

View Quoted Comment

Haha I wasn't planning on cooking anything, but I'll check what we have in town. I live in a small town near a place that's known for its BBQ but I haven't seen many vegan options yet. That one Vegan Burger (not sure what "meat") is the only one I've found so far. There's obviously other restaurants with salads and pasta but to be in the spirit of the BBQ theme, there's only one Vegan burger available lol

View Quoted Comment

Yay! Okay! So that's what I'll do then

I just wasn't sure what the etiquette was on that.

View Quoted Comment

Not weird. My wedding was a buffet, but my veg guests were given a plated meal. Seems a pretty standard procedure. They could still go up to the buffet on their own, but they were delivered a special entree to their seat by the staff.

View Quoted Comment

Perfect! I'll go ahead and do that and notify our wait staff to give the vegan option to certain people.
Related articles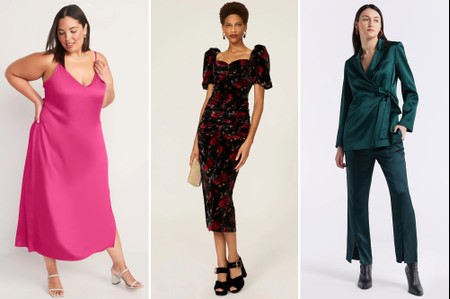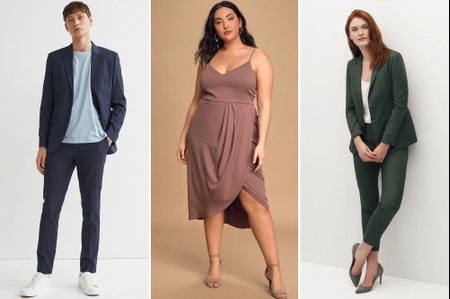 WeddingWire celebrates love
...and so does everyone on our site!
Learn more
Groups
WeddingWire article topics