Hi Brides!
We are having an intimate weekend/destination wedding starting with a rehearsal, rehearsal lunch, and welcome wine hour the day before the wedding. I wanted to end the weekend with a champagne brunch, but I realize some people may not be able to spend the extra couple of hours after the wedding day due to childcare restraints. Since it's an intimate wedding with a small number of guests, I think it would take away from the fun of the experience to have the champagne brunch without everyone there to enjoy each other's company. We still want one last chance to spend time with our guests though!
The only alternative we've thought of is to have a brunch board with coffee and ready-made cocktails (for those who have time to hang out) ready by the pool and let our guests know we would love for them to stop by and so we can them off. The idea is to host a breakfast that allows people to come and go like a cocktail party,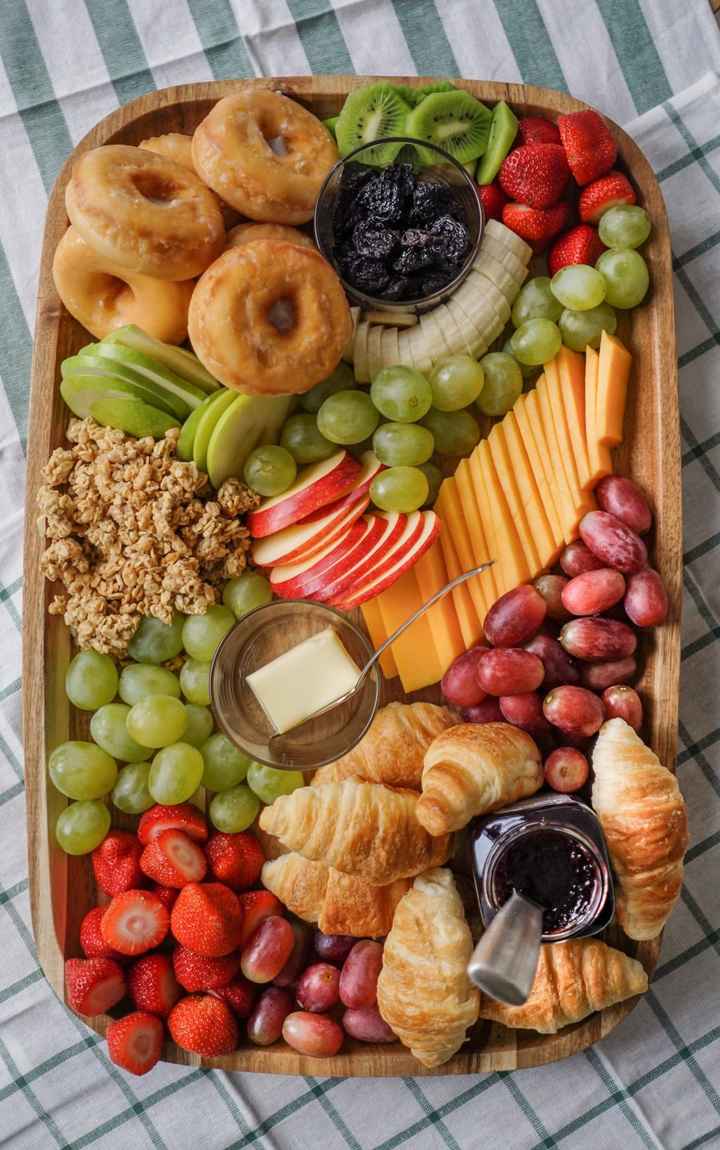 rather than a sit-down meal. Does that translate well? Have any of you tried something similar?