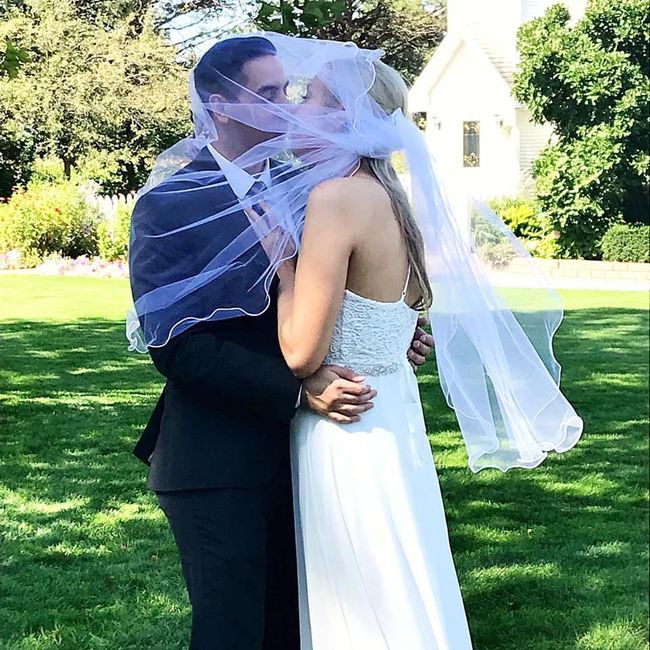 We got married on September 14! It was a beautiful, sunny day and everything went just right. I can't wait to see the pictures from our photographer.
Our original wedding date was May 30, 2020. We had already booked our venue, caterer, DJ, bought my dress, and planned pretty much everything out. However, my father-in-law was diagnosed with stage 4 pancreatic cancer about three weeks ago. There's no way of knowing how long he has left, but with this disease, it usually isn't long. So rather than risk not having him at our wedding, we decided to move the date up to as soon as possible.
We found a beautiful venue that does elopement ceremonies. They provided the officiant and music so that all we had to do was show up ready to get married. We found a photographer/videographer to capture the whole thing. I found a dress online for $80 (since my other dress is no where near being ready) and my now-husband wore a suit he already owned (though it was a little more snug since the last time he wore it!)
Our guests consisted of my parents, his parents, and his sister's family. Nine guests total. There was no way the rest of my family could make it that short notice since they all live far away.
I had two weeks to plan this wedding, and it was possibly the most stressful two weeks of my life, but everything fell into place and we got to have a beautiful outdoor ceremony with our loved ones. We're still going to use May 30 to have a big reception with all of our original guest list (since we've already paid for it all, we figure, why not).
But, yeah... I'm married!