Post content has been hidden
To unblock this content, please click here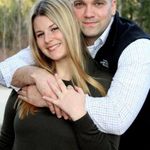 Rehearsal dinner?
Is anyone else not doing a rehearsal dinner?? IMO they are a waste of money, and I am confident we all know how to walk down an aisle and stand on the appropriate side. Curious to see if anyone else feels the same way.
I am not doing a fancy rehearsal dinner but I am going to do a run through at our venue the night before because our bridal party is going to help us set up and decorate. I'll probably grab some pizzas to eat so I guess you can call it a rehearsal dinner. I don't have faith in some of our groomsmen lol.

We weren't planning to do a dinner, just a short run through the morning of (our ceremony isn't until 5 pm). And that's for the big postponed wedding re-do next year.

For our mini wedding/elopement this coming Sunday (YAY!!!!!), we're doing a couple run-throughs Saturday morning with my bridesmaid turned officiant (our original officiant/friend was just not listening to what we wanted from him, and was insistent of doing his way - AKA flying by the seat of his pants), but that's it.





Generally, I think the rehearsal dinner is meant as a "thank you" to the wedding party more than just a rehearsal. But I also think that we are really not asking much anything of our wedding party other than showing up in their suits and dresses, just like everyone else. No pre-wedding parties or anything like that that anyone is shelling out for on top of the wedding. We have gifts for our attendants and an open bar at both weddings. Enjoy!

We're planning to do the same thing Molly is. We got a vacation rental for us and the bridal party, so we'll go do a quick run through of how to set up etc at the park, then everyone will go back to the house. We're planning to keep it casual, but we all have to eat and we're staying together so it makes more sense to eat together.

We're not doing one, either. I just don't see a point. Everyone involved has been in weddings before, and our grandsons will be "helped" down the aisle by their mom, so i'm not going to try to force everyone to come to the out of town venue any earlier than they were already planning

I think for a lot of young couples it's really just sticking with tradition, and there's not a thing wrong with that if it's what you want, but it's not required.

We not doing one either. Our wedding is scheduled for 5 Sept. I think we during a walk through Friday night. With Covid going on it's hard to plan for anything. All other parties have been cancelled. We might do a small gathering at the house afterwards.

I agree! We skipped. We didn't have a wedding party but I'm sure the venue coordinator could have lined everyone up 10 minutes before and it would have been fine.

We did it mostly because we wanted an excuse to spend the night before the wedding with our families and bridal parties! Our rehearsal/rehearsal dinner was where our families met for the first time actually.

We are but we're not... if that makes any sense at all. We're having a destination wedding and most of the guests will arrive on Friday the wedding is at sunrise Saturday morning. So, we're going to put a general invite in our welcome bags that says, stop by and see us if you'd like, we'll be dockside at the tiki bar from 6 - 8 p.m. - If they come, great, if not; no loss. We wouldn't have an accurate count in advance or know everyone's arrival times.

We're definitely doing a rehearsal, and although I could care less about rehearsal dinner we're going to have one because it's tradition and both my mom and my FH want to have one. But I agree, it's a lot of money, especially if you have a larger wedding party.

I think we are cancelling ours and just ordering pizza. Our wedding is 8/22/20 and with all this Covid stuff, the restaurant can't even guarantee they can accommodate us.

View Quoted Comment

That's my thought as well! Our immediate family knows each other but it will be a great opportunity to relax and catch up over bbq before the busy day of the wedding when I'm sure we won't have as much time to visit.

We selected not to have a bridal party because want everyone invited to relax and enjoy our wedding as special guests. So, since we're having a destination wedding weekend in Vegas, we're hosting a fun welcome gathering for everyone to attend that Friday evening. There will be food but it's more of a mix 'n mingle and not a sit down dinner. That's what the wedding reception the next day is for.

Our wedding is on the smaller side with about 30-35 guests. We're thinking of having a little bbq the evening before since a lot of our family members will be meeting each other for the first time.

Everyone had been in weddings before. And we had discussed things with the JP performing our ceremony, and the venue and the musicians. So no point in any rehearsal At some point Groom and I filled in our folks, wait for this, walk from there to there, for a setup a little different from most of their religions. I think about 5 minutes. None of my friends in WP ever met any of his before, so we made no effort to do anything together. I took my friends and Auntie ( Godmother) to dinner as a thank you, the Monday Holiday after the Sat wedding. Hubby took his guys out to a pool hall that same evening, and gave thank you gifts. Rehearsal dinners can be fun when people are friends for a long time before marrying, and know each other's friends, or family. But every time I have been in a wedding where literally no one knows anyone but their own SO, and either the bride or groom, I have hated the entire RD, as a MOH or BM . I always swore I would simply enjoy the wedding without inflicting that on our folks, and over the 3 day weekend spent some time with everybody, and little groups did things, families met in small groups. But no RD.

View Quoted Comment

Exactly! We loved it because we got to spend extra time with our families and then we felt less guilty when we had to divide our time more among other guests at the wedding. Otherwise I either would've spent the whole wedding talking to my cousins, or I would've wanted to and been upset that I couldn't hahaha. So it was nice to have the evening before just with our VIPs

We originally weren't going to have one. I personally need a rehearsal, I have never been to a wedding in my life, which most people think is very strange, But I haven't. Never been as I guest or anything.. I've only seen weddings on television. Therefore, I need a rehearsal just to know what to do, where to stand, who's supposed to walk when, ECT. But we still weren't planning on doing a rehearsal dinner. Until, my future in-laws said that they were going to pay for it, so then we decided to have one, LOL!! We're already paying for a $20,000 wedding by ourselves, so we really didn't have the money to pay for a rehearsal dinner too.. But when the in-laws offered to pay for it we decided it might not be a bad idea!! Lol!!.... However, it's definitely not a necessity!!

I always thought you had the dinner as a way to thank your bridal party. I really don't want to have one because of cost and covid, but after googling it a million times, we're having one. I didn't know it was a thing to NOT do one 😅

We aren't doing a rehearsal dinner because of cost and there's a wedding the night before ours at our venue. We will just run through it quickly the morning of the wedding to make sure everyone is aware of the order.

I'm very glad we had our rehearsal. Our venue has a water fountain that is in the middle of the aisle so we had to decide how we wanted them bridesmaids and groomsmen to walk down it. We also had my brother and my brother-in-law walk down the aisle twice. My brother escorted my mom then looped around and escorted the groomswoman and my brother-in-law escorted my mother-in-law then looped around and escorted one of the bridesmaids. It also gave our flower girls and ring bearer a chance to practice. My husband had wanted the groomswoman to walk on the left side like the bridesmaids and the bride's man to walk on the right like the groomsmen which would have meant they would have switched spots at the front of the altar which looked stupid so that was another reason I was glad they practiced. I personally think it is a good way to make sure everything will run smoothly. While yes people know how to walk down the aisle you want to make sure they don't walk too fast because we had to tell our peeps to slow down. I'm definitely pro rehearsal.

I was a bridesmaid in a wedding last month where there was no rehearsal dinner. We all just met up at the venue and ran through the processional twice. Just us girls went out for dinner afterwards!

I'll be having one, but that's only because MIL is hosting it, haha!
WeddingWire celebrates love
...and so does everyone on our site!
Learn more
Groups
WeddingWire article topics