Oh goodness, weddingwire. Where to begin? It's been a little while since I've been super active, was taking a break to recoup and get my mental health in check with all the virus stuff going around. But I wanted to come back and THANK all of you who were SO helpful with all your advice and share my favoritest day!!)
We postponed until August 1st, but had a small intimate ceremony on May 23rd, our original date. It's been almost a month since my life became a fairy tale and I married the man of my dreams!! We only have three professional pictures back, which I'll post, but I'll also include some of my favorite non-pro pictures.
Honestly guys? 10000% so glad we had a small ceremony first. Would do it this way again and again and again. There was so much less pressure and I just got to be in love with my guy and eat delicious food.
This might get a little long, if you're bored, feel free to scroll to see some pretty pictures

//The virus changed everything. This isn't even the dress I was supposed to wear! My original dress needs a lot of alterations and I had to find a new one on David's Bridal and have ZERO alterations done, which I figured out barely a week and a half before the wedding. There was telling all the guests they wouldn't be able to be there. There was completely changing the reception. There was only having some of the wedding party, and having to make the tough call on who would be there and who wouldn't (going down from 220 guests to 25... yikes). There were just so many things that had to get rearranged and replaced and re-thought of and lordy, it was a mess but I would do it all again.
The only real hiccup was... my darn slip! It started falling as I walked down the slope to the deck, and I had to kick as I walked to keep from falling on my face

. Rest assured I made it down in one piece, and that's what matters, right?
I'll DEFINITELY be posting all the professional photos when I get them back. But I just got TOO EXCITED to share!!! So happy y'all!!!!
My favorite pro photo out of the three we got!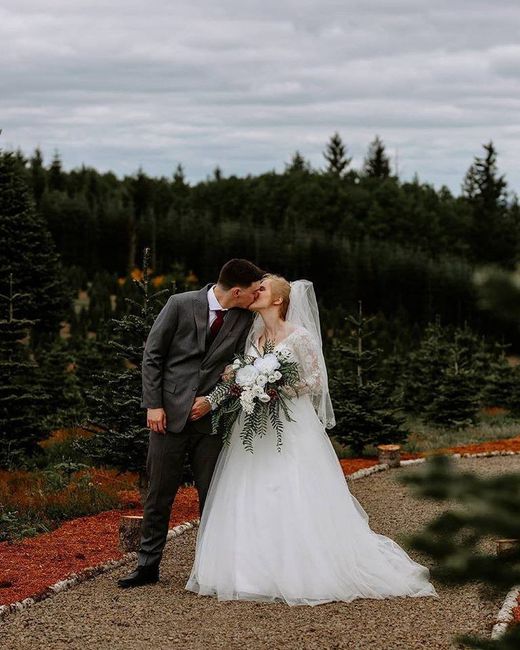 Yes he's crying in this photo--he cried the entire ceremony and I still find it so incredibly endearing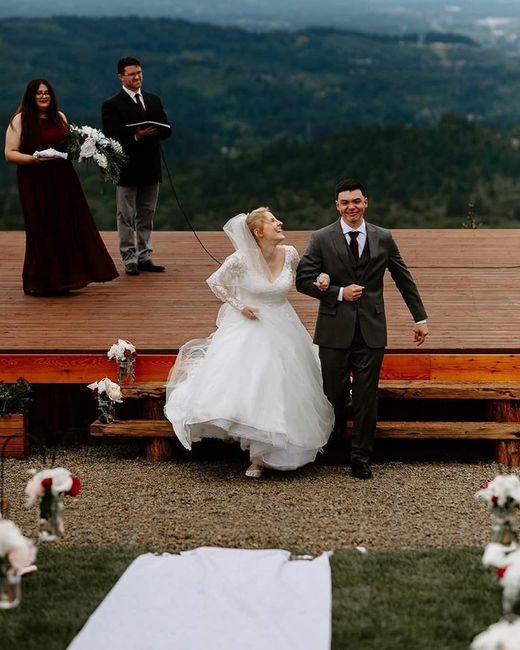 My guy forever
I LOVE this photo my maid of honor took of me and my Momma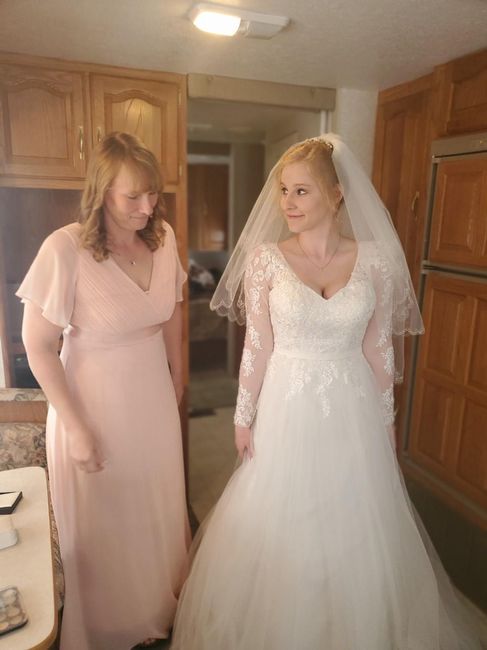 I just love him so gosh darn much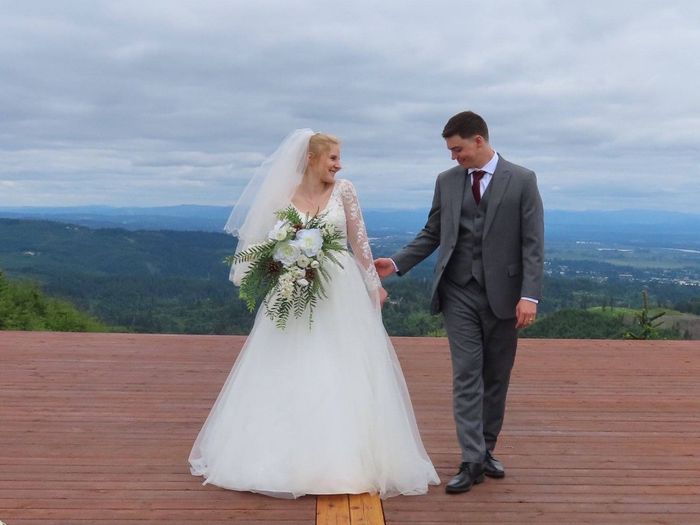 The deck where we got married, on his family's Christmas Tree Farm property