Post content has been hidden
To unblock this content, please click here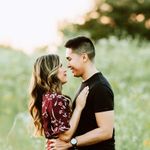 Never been a bridesmaid..
I am going to be a bridesmaid for 2 weddings next year. I know it varies, but for those who have been a bridesmaid how much did you spend total for being one? Includes dress, bridal shower, bachelorette, etc.
Latest activity by Annika, on August 27, 2020 at 11:17 AM
The last 2 weddings I was in I was the MOH. I spent about $600 on one and over $1,000 on the other. When I was just a bridesmaid, the cost was much lower (probably $300-ish). I think it depends a lot on the bride & what all she wants.

I am matron of honor right now and I just came back from the bachelorette and bridal shower weekend and since the bride lives in another state from me I had to buy airfare. So the total cost of just that weekend alone was $250. But I have to say a lot of it is because she's not really into like the party scene and we didn't have to go rent like a hotel or anything like that.
Now if you add in the wedding weekend that's another cost that I'm not yet positive about because it hasn't happened yet but I can predict that that would also cost me at least another couple hundred dollars. My dress luckily she allowed us to choose our own was literally like $10 so I don't really count that either because I bought a dress that I won hundred percent know I'm gonna wear again.
Overall total expenses I think it would be $500 and this isn't including my wedding gift to the bride so that would be something I don't really count.

I was maid of honor in my brother's wedding. The bride was only 19 at the time of the wedding so she didn't want a bachelorette party. I offered, but she had no interest. Her bridal shower was at their church so there was no rental few. The florist/decorator included the cost of decorating for the shower with the cost of the wedding so I didn't have to pay anything for decorating. The shower was at non-meal time so we only provided drinks and snacks. My mom had a gift card to a local deli so we used to get a meat and cheese tray. I bought cupcakes for dessert and they were about $100. We played Disney bingo which I created so I just paid to have them printed at Staples which was about $20. I bought my dress and I wore shoes I already owned. Hair and makeup were optional, but I wanted both done by a professional and depending on where the wedding is this cost can vary. I would say I probably spent about $300-400 in total as maid of honor, but that's really cheap. Costs can definitely vary depending on what all the bride wants. If she wants an expensive getaway weekend for her bachelorette party that's going to be more expensive than just one night on the town.

I was just a bridesmaid in July. I paid about 130 for my dress around 80 for heels, sandals, and jewelry. The bachelorette day cost about 100 per person only because they rented an Airbnb after. Time and traveling you will have to do. Hair was 65 and the bride paid for make up. We also bought a gift as a group for the bride.


My wedding, my girls might have paid a little more considering mine is a destination wedding.

Of course this will vary from person to person, but I'll share my experience of being a bridesmaid in 8 weddings.


Dress and shoes: usually the bridesmaid's dress has cost me between $125-$165 + alterations. I have never been told that I needed to wear a specific shoe--just a color or general style to stick with (such as a silver heel) so I've usually worn shoes that I already own.


Shower: I've somehow never had to make any kind of financial contribution to the hosting of a bridal shower before. I guess this is lucky, but for all of the weddings I've been a bridesmaid in, the shower was hosted by a relative or family friend of the bride's parents. The only costs associated with the bridal shower were having to get a gift ($50) and a couple of times I had to travel to the shower and stay in an Airbnb for one night.


Bachelorette: the most I've had to spend for a bachelorette party was around $650, but that's because I had to take a 4 hour flight to get there. I did not attend all of the bachelorette parties I've been invited to, because sometimes they were too expensive.


Hair and makeup: out of the 8 weddings I've been in, the cost of hair and makeup was fully covered by the bride for 7 of those weddings. The only one where it wasn't was a micro-wedding where only the bride had hers done. I suppose I could have chosen to have mine done and then would have paid, but I chose to do my own hair and makeup for that wedding. It's common in my circle for the bride to always pay for the bridesmaids' hair and makeup, but oftentimes the bride doesn't pay if hair and makeup are optional.


Travel: travel and lodging has been the biggest cost for the weddings I've been in, since my friends are all over the country.


Overall though, I've never spent more than $1000 as a bridesmaid.


It depends I don't think I personally paid over $600. However the brides lived locally so that makes a difference.

I know everyone is giving you their cost ranges, but I'd just say something important is for *you* to think of your comfortable cost range and communicate early and clearly with the bride.
If you tell her that you can probably afford to travel back for the wedding and one other time, or if you are local and note you'd probably be able to budget $Xxx for expenses and want to check if that seems about right... That conversation will help a lot.
If you say your budget is $750 total and she says she expected you to travel back for the fittings, shower, bachelorette, etc. Then you may want to consider if this will work for you both. Reading on these forums, some brides have super high expectations - I'd rather be a guest than a BM for those. If you communicate early that you love and support her wedding but don't think it'll work out due to the finances, that'll be less stress on both of you. So just consider that as your worst case scenario version.

When I was a bridesmaid I spent about $300, but I have been the MOH in 2 weddings and both of those I spent about $1000-$1500

It's been a while, so I can't remember the exact amount.

Bridal Shower Decoration/Gifts: $70

Bachelorette: $0 (Bride just wanted to eat at restaurant)

Dress: $130

Hotel: $350

Gift: $200

Total: $750

It's expensive as heck to be a BM.

I'm in a wedding this weekend actually. Because of COVID, there wasn't a bachelorette. Here's the breakdown:

Dress: $120

Alterations: $90

Bridal Shower Gift: $50

Shoes: $40

Earrings: $7.99


Hair: $70

Makeup: $80

Nails: $40


View Quoted Comment

Yes, to all of this! It doesn't matter what the "average" is, what others have paid, or what is considered "normal." It matters what you can afford to spend. If you know that figure and communicate your limits clearly to the brides, neither of them will be able to make you spend more than you are able.

It really varies. My bridesmaids only had to spend $30 on their dress and they were not required to buy anything else.

View Quoted Comment

I agree with this as well. The best thing is to communicate with the bride. One time when I was a bridesmaid in a wedding in an expensive part of California, I had to skip both the shower and the bachelorette because the cost of flying to Cali and staying somewhere for 2 nights for the wedding itself was a LOT for me at the time. The bride completely understood though. Just be honest with the bride and you should be good to go


When I was a bridesmaid, here is what I spent:
Dress: $130
Hair: $40Bach party expenses: $100+ gifts for Bach party, bridal shower, and wedding, and cost of hotel for 2 nights

I've never been a bridesmaid either because I'm the first of any of my friends to get married (with the exception of one friend-my bridesmaid!-who eloped with just family) But my bridesmaids are spending about $400 (if I recall correctly) on a plane ticket for one of them and $126 on their dress. One of my bridemaids lives an hour away so shes just going to drive. I haven't made a requirement for shoes (i could care less) and they said they wanted to do their own H&MU. They are going to stay with me at my apt while my FH stays with his best man and groomsmen at either a hotel or one of their houses. But of course as the bride I have no idea any other expenses they have.
Related articles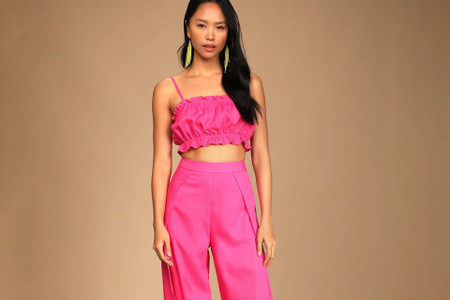 WeddingWire celebrates love
...and so does everyone on our site!
Learn more
Groups
WeddingWire article topics