Post content has been hidden
To unblock this content, please click here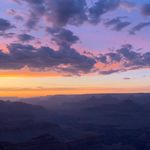 Last name change?
Amanda

, on August 9, 2021 at 9:12 PM
Posted in
Married Life
1
26
Hi! I would love to get opinions on this: are you changing your last name after you get married? I can't imagine *not* keeping my last name, but would like to take my future hubbie's name as well. I don't like the hyphenated route, so I was thinking of having two last names or changing my maiden name to my middle name. I'm curious what others are doing? Thanks in advance 🙂
I have 1 first name, 1 middle name, 2 last names and I will definitely be just adding my future husband last name into my collection lol.. I am Brazilian so it's pretty normal in my country. 🤗

I'm struggling with this too! I'm pretty attached to my name. My fiancé doesn't mind if I keep it or change it. I considered hyphenating but then my last name would be so long. I feel like if I don't change my name, it won't feel complete. Like I'm missing a step. But it's also such a hassle to contact everyone to update my name and documents. Such a hard decision for me and I wasn't expecting to be so back and forth about it

I love that everyone has the right to choose these days and I don't think there's any wrong option!


I'm excited to change my name, but I would totally feel differently if my job or career was built on the back of my name, or I was known somehow that way.


I do like the idea of having the same name as my partner and any future children, but my fiance's last name is a bit long, so even though my maiden name is quite short, double-barrelling would be a bit intense and I think would end up being a PITA on forms.


I was also open to a smoodge name where both last names get squished together - ie, Green and Baker become Greeker or Baken. We decided not to go that route and that I was happy to change my name, so we're using one of our smoodge names as our wedding hashtag instead!

I actually bought some little initial earrings for my new last name to wear the day after the wedding for whatever brunch/family meet up we end up having!

As of now we both plan to keep our names. I'd consider combining our last names together as an alternative, but he's not so into it. When we have kids, either we'll both change our names to a new combined name, or 1 kid will have my name and 1 kid will have his name. I grew up in a household with mixed last names and it was never an issue.

Kept mine.


Wasn't even a question. I told my hubs long before we were even engaged I wouldn't even consider changing it. Not because I don't love him, but because 1. I don't want to2. I like my name better than his and I've had it my whole life and it's part of who I am3. I'm a physician and changing it would be logistical nightmare in addition to a financial headache and a TON of paperwork (more so than usual) just for people to refer to me as Dr. Maidenname anyway 4. I don't feel the need to reference myself as part of my husband's family and less of my own. I didn't cease to be me when I got married, and since then when we introduce ourselves with different names, not once has anyone given us a nasty comment. In many cultures, especially Hispanics, this is commonplace.
Disclaimer: if you want to take your hubby's name and it's important to you, go for it, you do you. It's just not what I wanted to do. To each their own.

I'm not attached to my last name at all and will be taking my future husbands last name.

I kept mine, and DH never expected me to change it. MIL did not change hers, and was super glad when I said I wasn't changing mine. (For that matter, neither did my stepmom.)


It's YOUR name, so you get to decide what feels right and comfortable for you.


I'm going for hyphenated, we don't have that many options where I live. It's either take his name, keep my own or hyphenated. I've considered just leaving it as it is but I'd like for us to both have the same "family name" in case we ever have children.
I can't imagine just dropping my maiden name. Maybe if I had married in my 20s this would not have been a issue, but now that I'm a professional with my own successful career it just feels wrong to erase it all, like I'm erasing my past and my family.


I took my husbands last name, it wasn't even a question. I knew what we both wanted, but he was fine with either way.

I have two kids who have my maiden name, and so I am keeping my last name to be the same as them. FH doesn't care.

I'm changing my name, I never really liked my last name and was made fun of for it when I was younger. Plus I'm 50% Italian and have a polish last name tho I don't identify with the polish side of me and FH has a very italian last name, so I'm looking forward to finally having that vowel at the end of my last name lol

Took my husband's last name. Wasn't even a question.

Mind you, we have talked for years about collectively changing our last name together now - unfortunately, his drug addict-riddled family makes it so that if you search our names, all their felony drug charges come up. We're doing a vow renewal for our 20th anniversary, and I'm seriously humoring it also being a new name reveal...

I'm changing mine! Fortunately, I write my novels under a pen name so I don't have to worry about my new name affecting that, and I'm a banker so it doesn't change much of anything at all. I just have to redo my mortgage stuff and my notary stuff.

I am taking my FH's last name - no hesitation on that.

I'm keeping my last name as is. I really like my last name and it's been mine for 31 years, I'm not changing it now. It's also less common than my FH's, and I like that. We've discussed it and if we have children they will have both last names, not hyphenated, just both last names. This works for us as they're both relatively short and they sound nice together. I can see how people with longer last names might be hesitant to do that though. Do whatever feels right and works for you!

Agreed that it is a personal decision for you and your partner! We are both changing our last name to a hyphenated version, and our future children will have that last name. Not only does this make us feel like we are creating a new family line, but I'm an only child with no cousins on my side so my last name would die with me, lol. And my fiancé is one of 9 siblings!

I also am pretty attached to my last name, and have had many friends that refer to me by my full name. I am so excited to keep that but add my fiancé's too - and that he is adding mine so we will have the same last name.


In my culture, everyone has 2 last names without a hyphen and they are not normally changed after marriage. My name consists of First Middle FathersFirstLastName MothersFirstLastName. My Husband is American and only had one last name so he changed his name to consist of First Middle HisFathersLastName HisMothersMaidenName to match my cultures naming tradition. This was totally his idea, I never pushed for him to do this. He thought it was a great way to honor both parents and the add-on maiden name was coming from his family so it was not seen as him taking my name, which is not seen as the most "manly" thing in the area we live. When we had kids their names were passed down the same way mine were, First Middle Fathersfirstlastname Mothersfirstlastname. For example, if my name was Emily Jane Smith Roberts and my husbands name was John Charles Collins Miller our kids last names would be Collins Smith. I've lived in the states for 2 decades now and have never had any issues with the 2 last names nor with the fact that there are 3 sets of last names in our household.

I love these forums because it's so many ladies that I can relate to! As for me I'm in a rut because I love my last name and I would like to keep it and add my FH name as well. I'm not a fan of having 2 last names but my name is literally 4 letters. I also feel it's a big piece of me! After my sister and I get married our family name will be no more because my dad didn't have any sons. Also sucks because my FH's dad and brothers are not the biggest fan of ANYONE that dates into their family and although I'm technically not marrying them it's weird for me to take a name of a family that I have not been warmly "welcomed" into. My FH still expects me to drop mine for his but Im not sure if he still doesn't get where I'm coming from.


Good luck with everything!!!

I'm hyphenating! I have had my last name for 45 years and I'm fond of it. I really want to take FH last name too though. So this is a compromise. And I think women with hyphenated names are bad ass!

View Quoted Comment

I understand everything you're saying and feel the exact same way! It's a tough decision. Good luck with everything too!!
WeddingWire celebrates love
...and so does everyone on our site!
Learn more
Groups
WeddingWire article topics