My wedding was this past Saturday!
First the not so good....
I wish I could say it went off without a hitch, but I can't. My bridesmaid was 2 hours late to do my makeup...then she was nearly 45 minutes late for the wedding. She wasn't dressed when she showed up. We went on WITHOUT her. My husband's nephew Billy stepped up and became a bridesmaid, and it cracked us all up, and it was a big hit. Rob and I only got a small bit of cake before it was all eaten, someone took all the leftover food, and Rob had to stop people from taking the leftover liquor! Someone took both kegs and we hand to hunt them down to get the deposits back. There was a glitch with the WiFi so I had to walk down to the instrumental version of the song, not a biggie...Rob's ex wife made sure to do what she could to mess up the day. She lied and said she took him to a tux shop to get measured. She took him to some random person and got badly measured so nothing fit. The tux shop fixed it in time though. My new sister-in-law got lippy with my brother and he shut her down. I had bought an aisle runner but it wasn't laid down. I found it decorating the memorial table. it did look nice LOL We never got the memorial dance done because of the WiFi problems. We never got any toasts or speeches done.
Now the good..
more good than bad. Initially it was just one of my stepsons giving me away, because of the bridesmaid issue the pastor suggested both do it, they were so happy. They were so nervous they were shaking. It was adorable. They both told me they loved me. One told me that he has never seen his dad so happy and so comfortable someone and thanked me. My youngest stepson, the one with the tux issues, took charge and got the hall decorated even better than I had envisioned. Not bad for an 18 year old! Billy the bridesmaid ended up being one of the best parts of the night. Our personal vows made us and pretty much everyone there cry. My guy is a big tough plumber and never gets emotional, never....once he was in tears then I was gone. He told me he couldn't think because I was so beautiful. After he was done I quipped "and I have to follow that" and cracked up the room.
it was intimate, emotional, loving, and one of the greatest days of my life. I don't have a ton of pics yet, but here are a few:
Billy the Bridesmaid and Savannah my MOH
Me and my handsome stepsons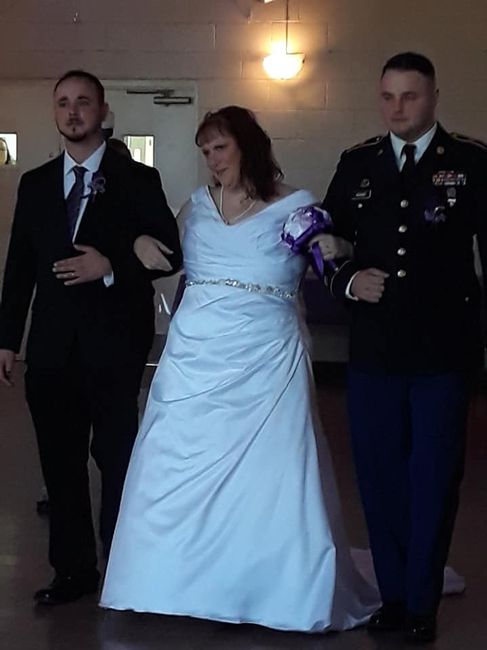 me and my handsome stepsons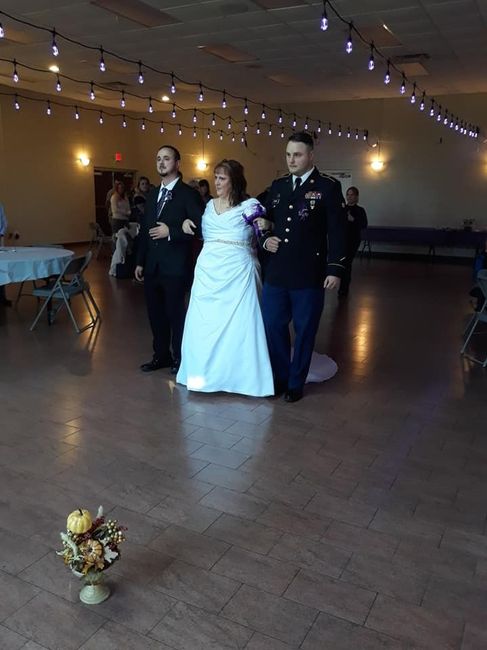 Rob starting to cry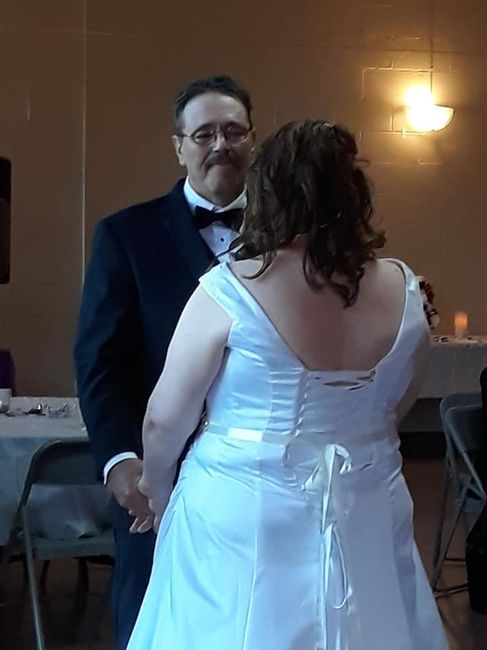 Savannah/MOH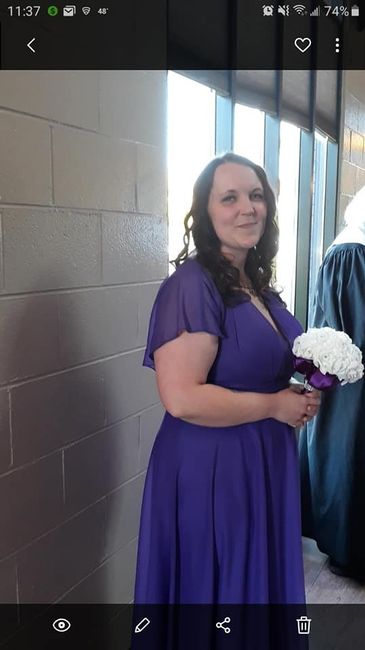 Savannah/MOH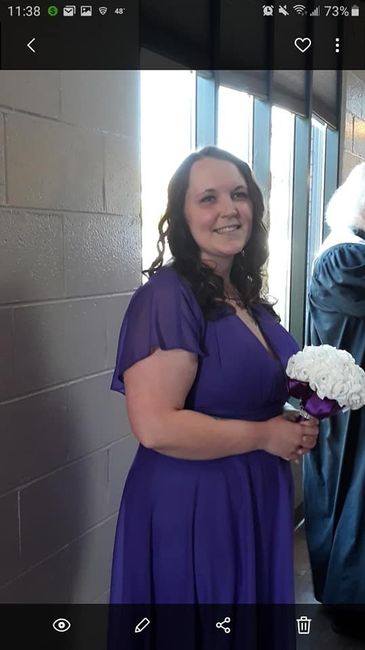 Rob, me, Robert & his fiancee Katherine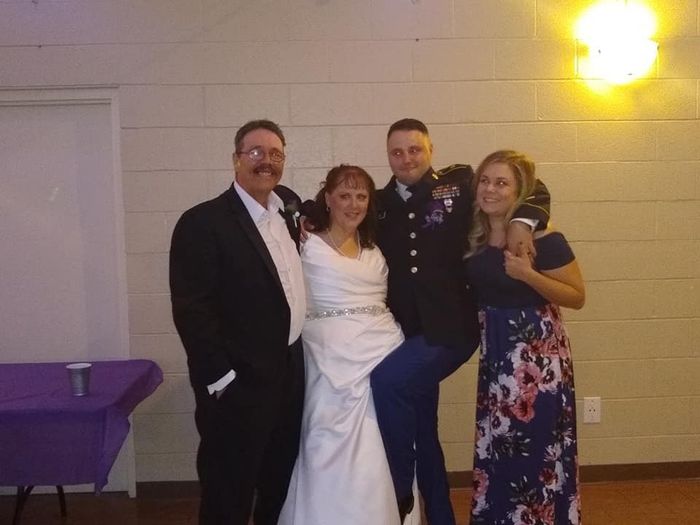 Rob and I with Robert and Kat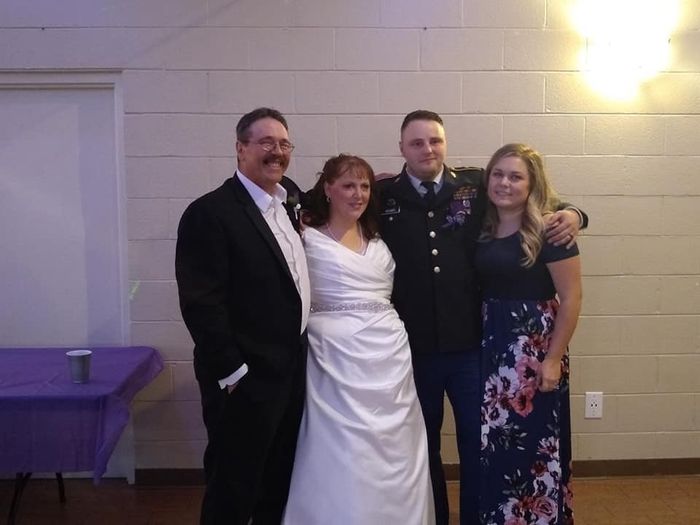 our first dance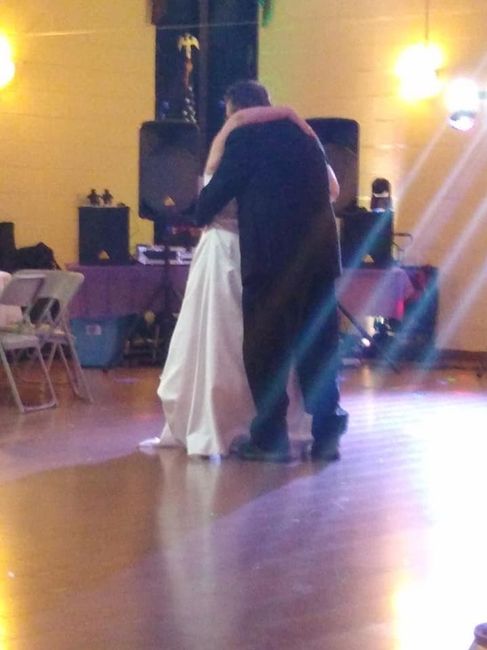 our first dance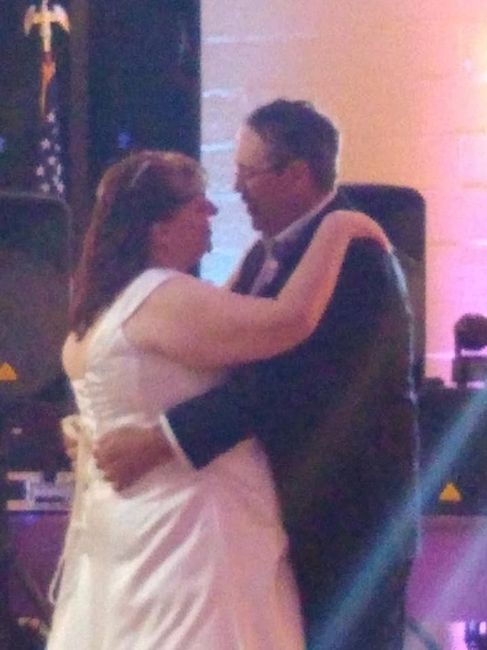 when the ceremony started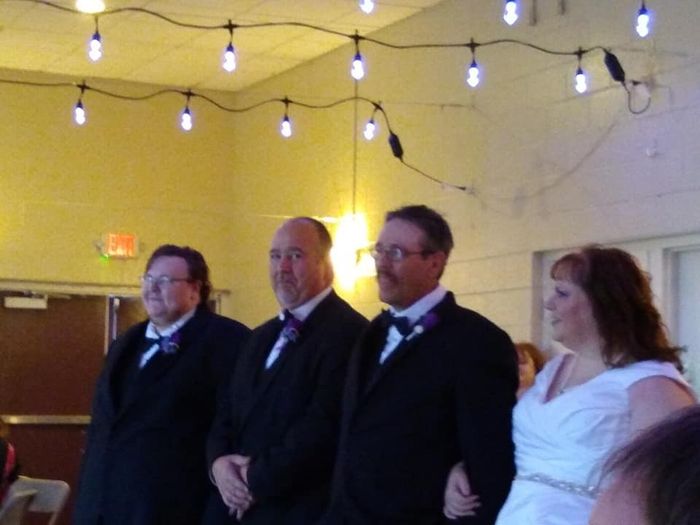 receiving line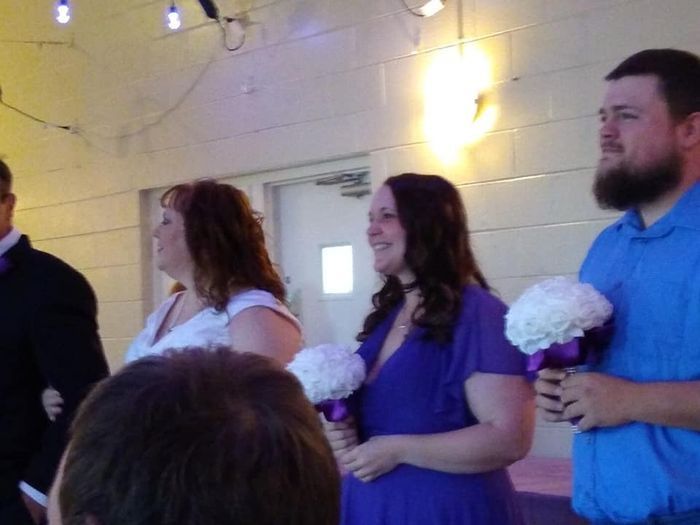 Just pronounced man and wife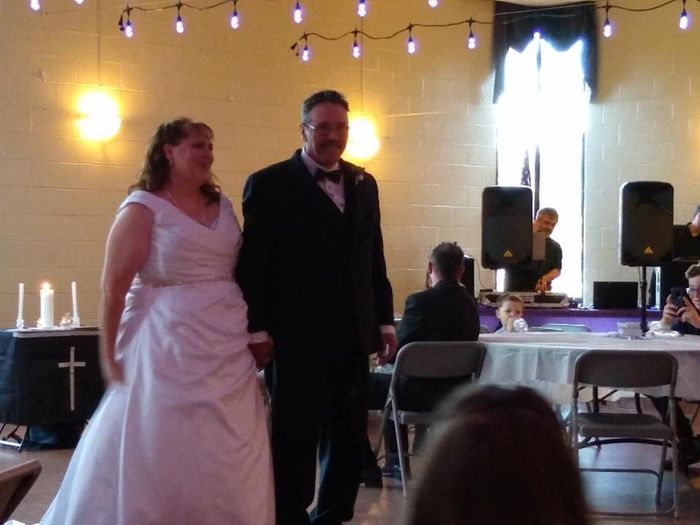 our personal vows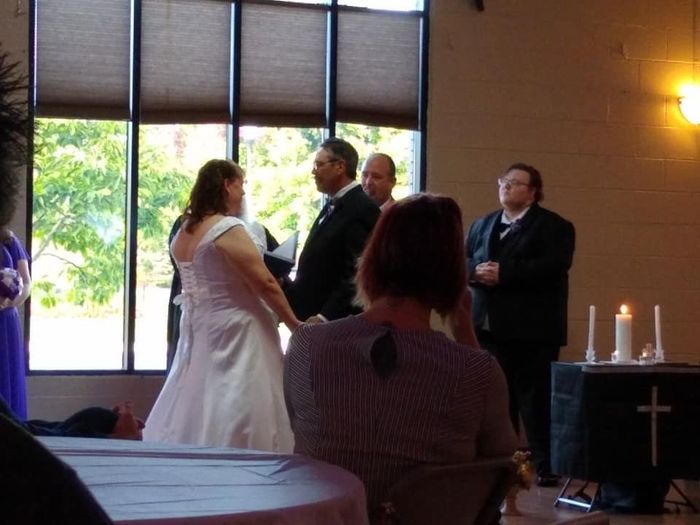 The walk with my stepsons to start my happily ever after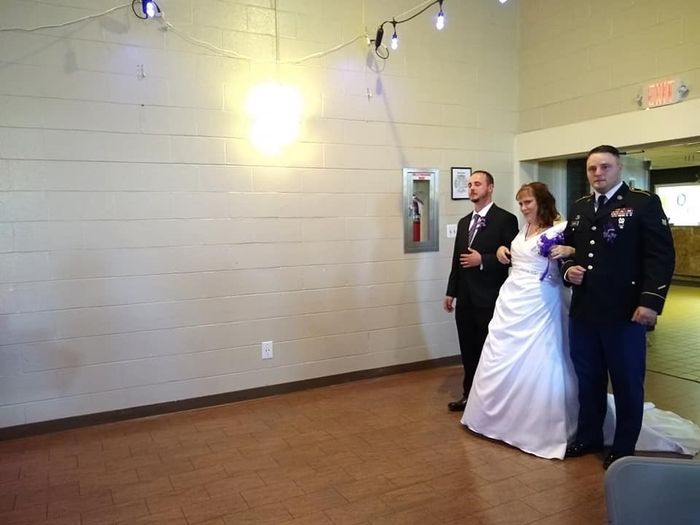 cutting the cake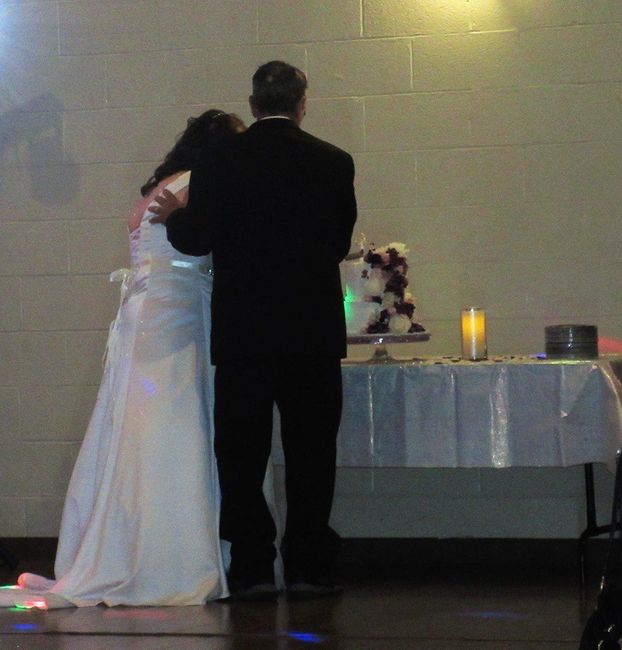 first dance