Post content has been hidden
To unblock this content, please click here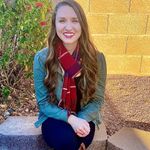 Honeymoon Fund
Alyssa

, on September 19, 2021 at 11:12 PM
Posted in
Registry
1
20
We're doing a honeymoon fund, instead of gifts or a registry. How much is a reasonable amount to expect for people to contribute? I certainly won't make it mandatory, so it's just if people would like to contribute. Our guests are definitely not wealthy, so that'll be something to consider! We're only having 50 guests, so I'm trying to decide how much of a budget we have for the honeymoon. Thanks in advance!
Latest activity by Teeny, on September 21, 2021 at 10:53 AM
Skip the honey fund and registry - people will gift cash if they ask about gifts and you tell them there's no registry. Honeymoon funds take a percentage and aren't perceived well by most.


As far as what to expect, that's a know your crowd thing. I think $100-300/couple is average.

As someone who comes from a culture of cash gifts, I personally have zero issues with a honeyfund though I know some people do (I don't understand the debacle about this but that is a separate matter) but bear in mind that not all of your guests (of those who give gifts) will feel the same way so it may be the case that you still have people give physical gifts or a cash gift.


In terms of amounts, everyone gifts differently. I was raised knowing it is polite to try and cover your share of attendance costs so I myself will not gift less than $300 from my partner and I ($220USD) but that amount will always be adjusted depending on the closeness to the couple, the type of wedding etc. I would suggest you set your own realistic budget because there will be no way of setting a budget based on what guests gift - just think of it as a bonus or slight set off against what you were planning on spending.




I'm not sure I can be of much help in helping you figure out an estimate, but with the amount of guests you have attending, I would also not 100% count on a honeymoon fund to fund your whole honeymoon. My wedding is in October & while we do have registries, we are also doing a "honey moon fund". I customized a little drop box and it will be placed on our gift/card table. I read another comment saying not to use an online honeymoon fund because they take a certain % and I 100% agree. Especially with 50 guests you want to get as much as you can. Also, we decided to do registries because there will always be the people that are gift givers and 9 times out of 10 will buy a gift anyway even if you have no registries, so I recommend making at least one so you're not receiving things you truly don't need & or want. But the in person honey moon fund is also another alternative to what you're wanting! Hope this helped a little, also Congratulations!

We had a honeymoon fund set up (on The Knot) but the majority came from cash gifts. I wouldn't skip it as Cool suggested- I had people decline but still sent a cash gift on our honeymoon fund. I think we received around $2k.

I wouldn't count my chickens before they hatch in this case! When it comes to weddings, every individual/couple/family is so different in what they deem as an appropriate gift, and you might not expect what they give either. Some wealthier friends/family may not give what you would expect, and less wealthy friends/family may give a lot more than what you'd expect. I think It would be best to just not set any expectation in regards to gifts.

What honeymoon trip do you have in mind? Is it something you could afford without your guests paying for it? I'm only asking because with 50 guests who are "definitely not wealthy" you probably won't receive a huge amount of money towards the honeymoon total. Even without a registry, I wouldn't bank on money being given. Ultimately, (registry or not) a gift is whatever a guest chooses to give. So, you might want to select a location that you and your FH can FULLY afford for your own if needed.

We had a registry and a honeymoon fund on the Knot.

The Knot's website allows you to do things like, "romantic dinner" and then price it out at, say, $100, with an option for 4 gifts of $25.

Consider your crowd and divide up the options accordingly.


There's no way to know for sure to know how much people would contribute until they do. Some people very well May gift money but could also feel thrown by being asked to give money. So I do think it's a know your crowd thing and know if that would play a part in whether more or less people will be willingly to gift with money once its become a request. So do take that into deep consideration. My husband and I had a registry 80 ish or so items and a small guest list like yours of 46 ppl. The week of the wedding only 19 registry items were purchased for us and they were from my parents. So we figured that would be it. The day of the wedding and weeks following we were gifted about 5k in total from our guests who are also not wealthy and struggling themselves during this pandemic it made their generosity to us all the more special. I could very well be the exception and not the rule. I don't want to tell you this to get you to expect this same amount or close or more. This was just my experience. We also had money gifts from those not invited, old family friends, friends from years ago, old neighbor's etc.. We were honestly so surprised but so blessed. Our plan is to buy our registry gifts with this money once we move into our new place hopefully before the year is up. Receiving the money instead also helped because we quickly realized we could not house all the registry gifts after receiving the 19 from my parents. We had to get a storage unit so the cash worked out so much better and when we get our new bigger space we can get our registry items then.

I would say the best advice here is to assume you will not receive any money at all and plan the honeymoon you can afford. Any money you do receive then will just be a bonus, and can go towards recouping what you have invested in the honeymoon. The only other option would be to wait until after the wedding to see how much money you receive, and plan your honeymoon at that point. There is really no way possible for you to guess how much money you will receive. Some people's guests really embrace the honey fund and others don't at all. My brother had one for his wedding, and out of over 100 guests only 2 contributed to it. I think most people would just prefer to give cash in a card- it's easier, doesn't require you to enter your personal banking information on a website, and doesn't take a percentage of your money.

View Quoted Comment

I agree with Cece. Even though you know there will be some gifts, there is no way to tell what all you will get. Some may not even contribute and only bring physical items, others may only be able to afford $20, and some can only afford to travel and be present.

I agree with others that you should expect to pay for all of your own honeymoon and whatever gifts you receive toward it will be bonus. Some people have an issue with honeymoon funds and will give you cash or a different gift instead. With that said, our honeymoon fund allowed us to set different amounts. So I set up a $40, $50, and $80 option. If someone wanted to give more, they could always "buy" 2 at a certain price level. I think the amounts you set would depend on your crowd.

We did a honeymoon fund as well as a physical registry for guests who preferred that. The guests who chose to contribute to the honeymoon fund contributed between $75-$100 on average.

I agree with everyone else who says you should plan the honeymoon you can afford without assistance from your guests. Your guests will definitely give you gifts, and some of those gifts will be money, and that is great. You can spend that gifted money on anything you like, including paying for any honeymoon expenses that don't need to be paid until after your wedding day.

But since you won't receive the gift money in time to make trip plans, reservations, or down payments, you are only hurting yourselves if you plan your honeymoon based on potential, hypothetical money.

You really shouldn't have an expectation for the amount as it's not technically a mandatory gift. It's just whatever the guest feels comfortable doing. I would plan your honeymoon of what you yourselves can afford and any extra honey fund money is just extra spending money while you're there. Or it could help cover the hotel cost since you don't typically have to pay that until you leave!

I'm agreeing with everyone, especially since you will need most of your money upfront before the wedding to pay for the honeymoon. Let the extra cash you get be used for luxuries on the trip! It'll make it so much better to be able to do certain things you may not have had in your personal budget. All the best to you ❤️

That is something super hard to predict. in my culture the norm is cash gifts as well so no one cared about me also having a honeymoon fund but it's so hard to predict how much cash someone may give you because it's due to their circumstance, their closeness to you, etc just many factors overall! i wouldn't try to use that as a basis though for planning anything because it's not really something you CAN predict

Hi. We did the samething and having a small wedding. I didn't out a set amount that guest should contribute figured they will give what they can or want. Hope that helps

Haven't had the wedding yet so there may be surprises, but the gifts in the $50-$100 range have been the most popular on the registry. My advice on the Honeyfund is to create a variety of denominations, so someone could contribute even if they only had $20 or $25 to spare, and wouldn't feel that was "abnormal" if they couldn't give more. And I put on the wedding website that "your presence is the present and no obligation on gifts" - wanted to acknowledge that for some people, the travel expenses to the wedding alone could be a big sacrifice.

I'd say $50-$100 for the average person, but it depends on your area. Where I live which is VHCOL it would probably be $100-$500 a person. I would expect the minimum just in case. I would probably try and save at least a little just for food, souvenirs, and activities.

I personally would estimate on the lowest end to be safe. I'd only figure $20 per person lol. I would just hate to expect something and count on it and not get it. Also I found a registry called Zola and it says that it does not take any percentage. Anyone heard of this? There is a service charge for processing credit cards but supposedly you can opt to have the purchaser pay those fees at checkout.
Related articles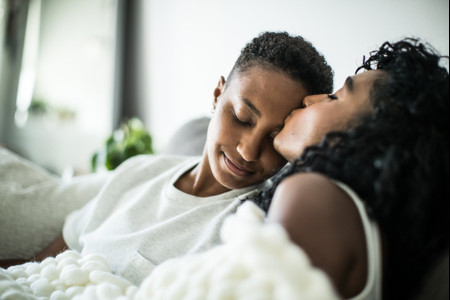 WeddingWire celebrates love
...and so does everyone on our site!
Learn more
Groups
WeddingWire article topics