I know we all want to get to the best part (the pictures!) but here are some of my thoughts about the day.
The Good:
The pre wedding photo shoot! We had a pre wedding photo shoot that was included in our package and I was like "but we've already done an engagement shoot" Well, two days before the wedding the photographer took us up on this mountain to get shots so that they day of the wedding he would display the pictures on big canvases throughout the venue. I had no idea this was even a thing and it was a BIG hit.
The hora loca. I compromised with my dad and it was so awesome!
Cocktail hour was a huge success. We had a saxaphone player and a pianist and people didn't want to leave to go to the reception!
For those of you debating whether to do a choreographed first dance (if nerves are an issue and not money) do ittttttt. We did ours and brought the house down! No one knew and my husband was gettin' it y'all (and he is not a dancer). We did a 4 minute mashup of the waltz, salsa, and hip hop (La La Land, Shape of You Latin mix and Finesse). It was a great way to open up the reception and show people we're about to par-tay!
We also did a surprise family dance tacked on to the end of the father daughter dance to Men in Black haha. It was so great. All people young and old laughed hysterically. We had jackets and shades.
The people, and the atmosphere, the food, the security! Lol, we definitely had some people try to crash the wedding.
For me, the day didn't go by fast. I was present in every moment. I spoke to all 110 of my guests and we all had a great time and a great vacation.
Things that went sideways:
The wedding planner forgetting the broom (for the jumping of the broom) and finding a janitorial broom as a replacement. It was tacky and hilarious at the same time.
My veil!

I reallllly wanted some epic veil shots and it was so windy that the damn thing flew out of my head. Repeatedly. Luckily my sister is like NBA height and caught it everytime lol.
We didn't have a water basin for the Thai handwashing ceremony so my husband had to get pool water, lol!
Not getting to do a first look because EVERYONE was around. Photographers, videographers, makeup people, parents. It was chaos the morning of lol. I wanted to have a private first look and that just wasn't feasible so... our first look at each other was coming down the aisle.
DJ playing the wrong entrance songs for the bridal party and bride and groom. But we rolled with it and no one noticed a thing.
Mini Budget Breakdown:
Dress: $1,750 (Alterations $700)
Tuxedo - $1,075
His Ring - $1,100
My Ring - $1,200
Cake - $1,300
Dance Lessons - $1,100
Dance Floor - $3,500
Clear Tent - $2,500
Ceremony Shoes - $300
Reception Shoes - Mr. and Mrs. Converse - $160
Khal and Khaleesi Champagne flutes - $100
Food, Alcohol, Decor and Invitations, etc... was paid for by my parents. The mini budget was the budget for my Husband and I.
Pre wedding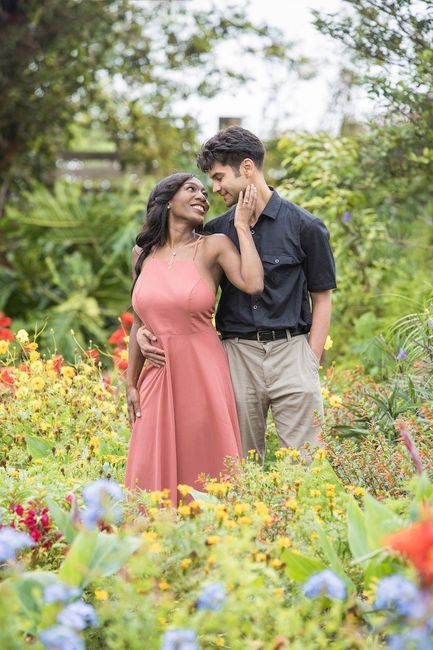 us again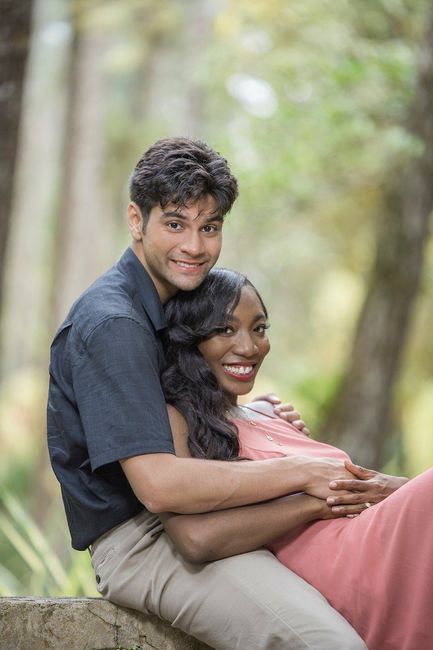 Dancing on the bridge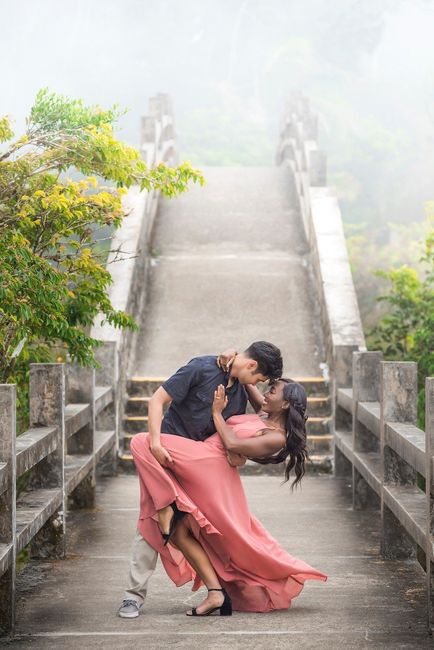 walking and talking

walking down the aisle
veil shot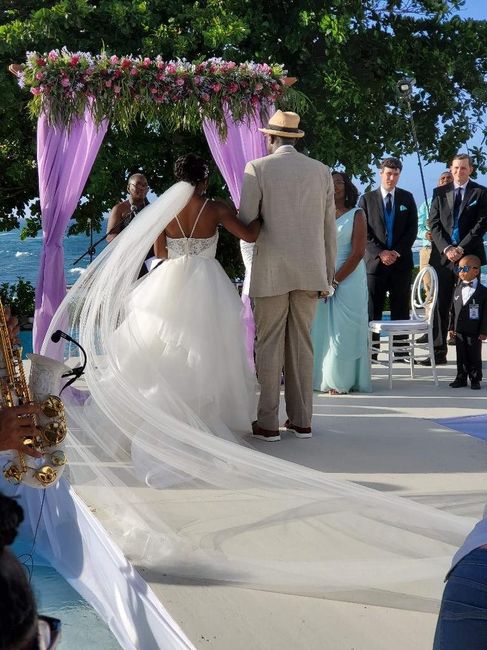 the kiss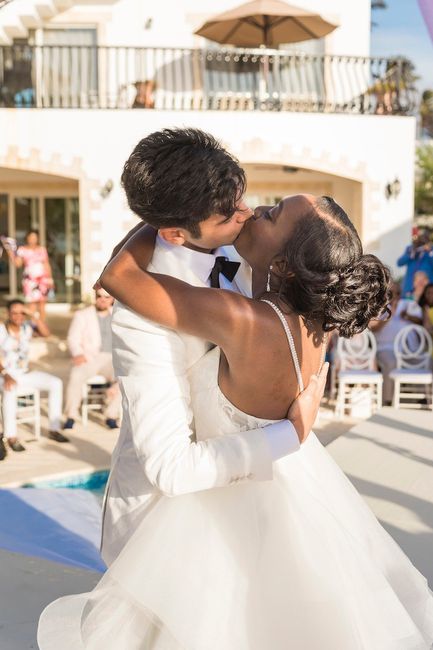 after the ceremony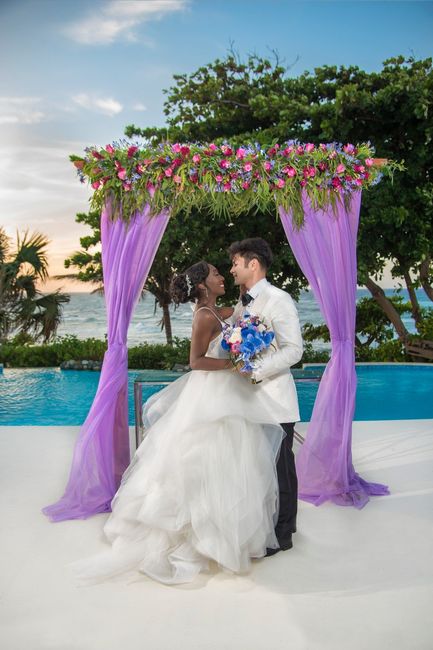 just me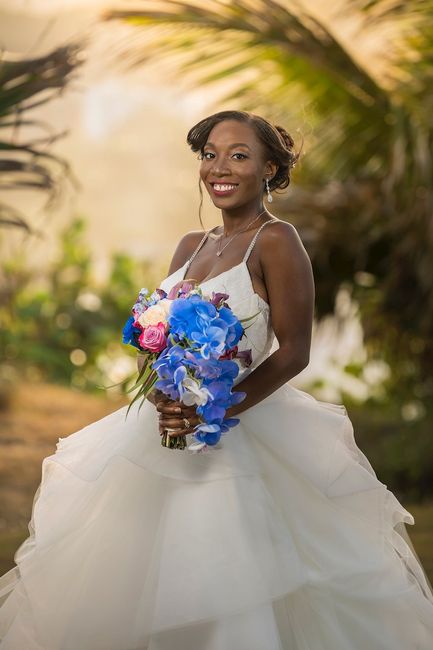 Reception

Cake and cake set up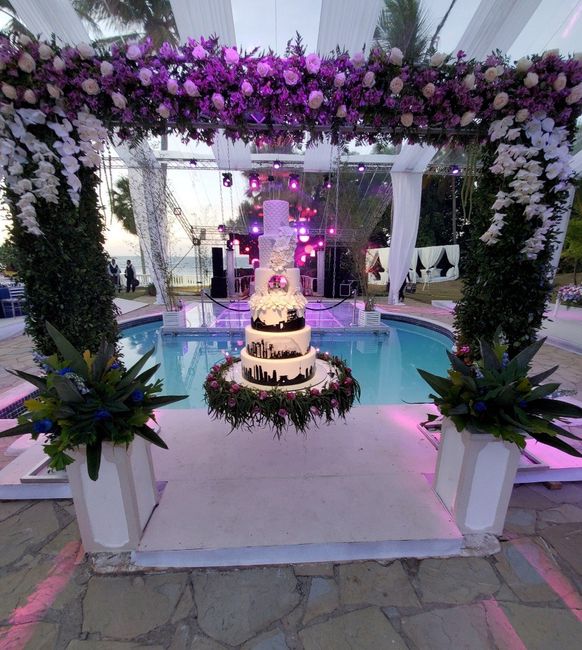 Cake topper
During the first dance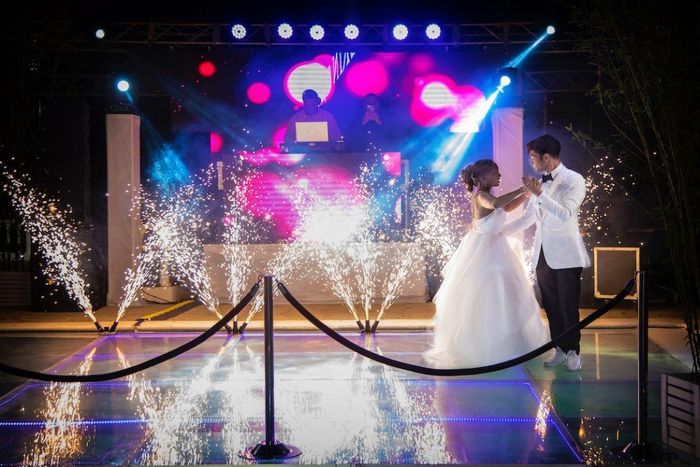 My favorite shot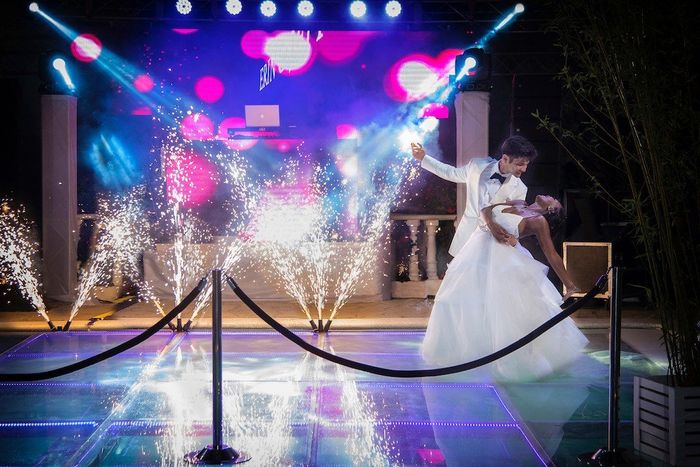 I love this pic
Sweetheart table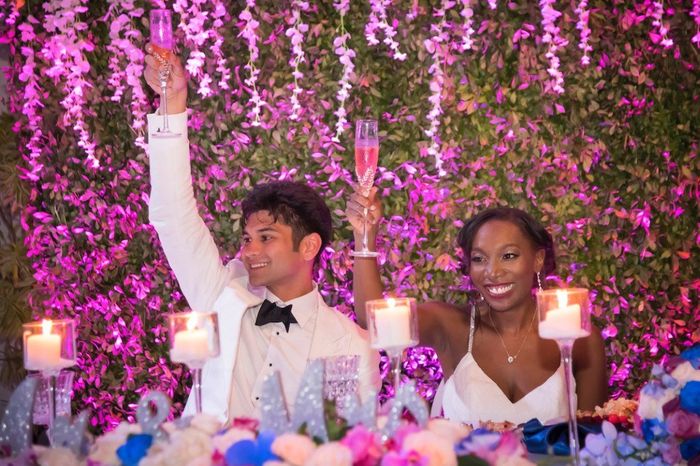 Men in Black Dance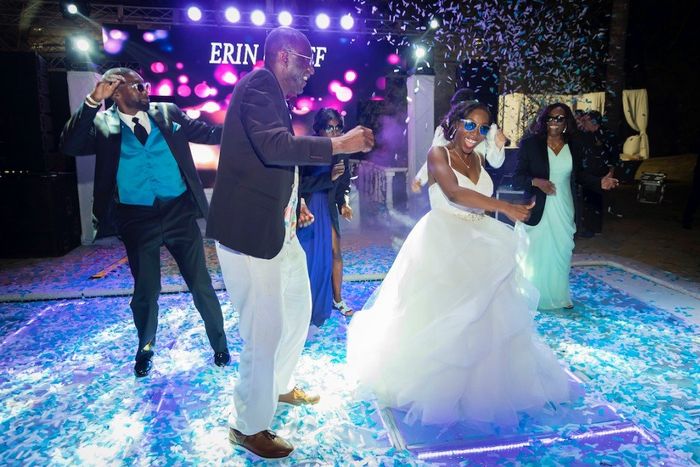 Pretty much sums up everything lol
A great way to end the night