Hi!

I hope everyone is holding up ok. We got married on our original date 7.17.20 in very scaled down and intimate ceremony. We postponed the big shebang to next summer 🤞 Whatever stress you guys are going through, just try to roll with it. This was not what we had planned but it was an amazing day!

We had the ceremony in my husband's parents' back yard, which ended up having an amazing view! His mom decorated their garage so we could do a mini reception with everyone from the ceremony (immediate family only) because they were worried about coming to the slightly bigger (20 people) reception at my parents' house after. Our photographer (the very talented Christie Green Photography, LLC.) was there for about an hour for the ceremony and mini reception. And then we went to my parents' house. We had two cakes because his mom wanted to have pictures of us cutting it and then my mom and sister made an amazing cake for the reception!

I made my bouquet the day before, which was much trickier than I'd hoped (flowers from many sources including Trader Joe's and some I clipped from the train station haha). I did my own makeup after binging YouTube tutorials. And I got my hair done professionally because I'm no good at it. I didn't wear my big dress this time around. After buying a few dresses I didn't end up liking any of them so my mom remembered this dress she bought on sale 15 years ago. My friend and I used to do "photo shoots" when we were younger and I had worn this dress. My mom dug it out and it had stains all over so we took it to the dry cleaner on a big chance and they actually got 15 year old stains out! So I ended up wearing it!

I'm attaching a lot of pictures because I always love seeing people's wedding posts!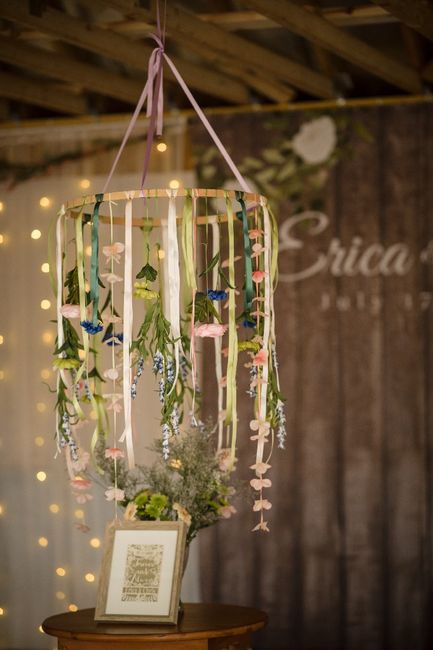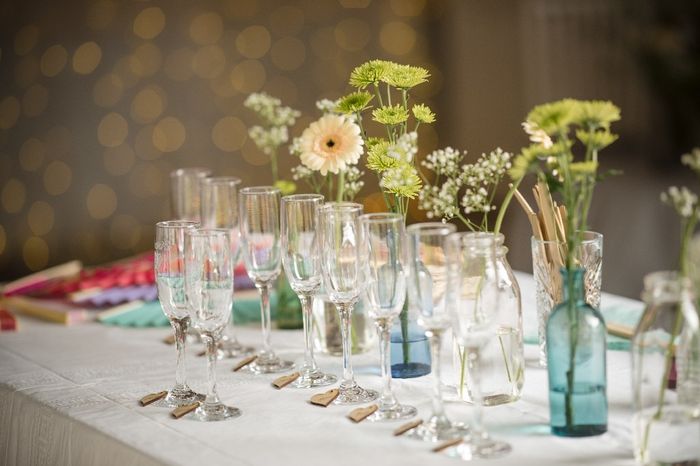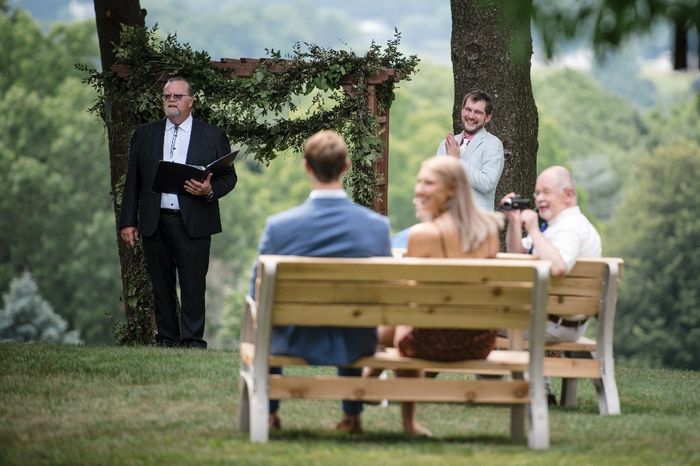 My dad ended up needing hip replacement surgery ten days before the wedding so I'm so happy he was able to walk me down the aisle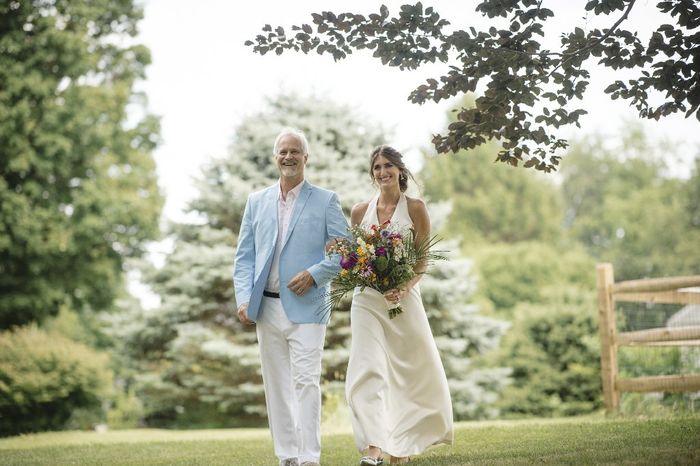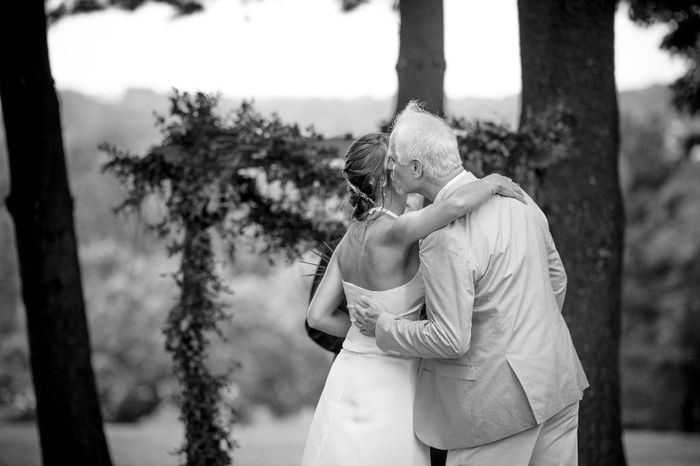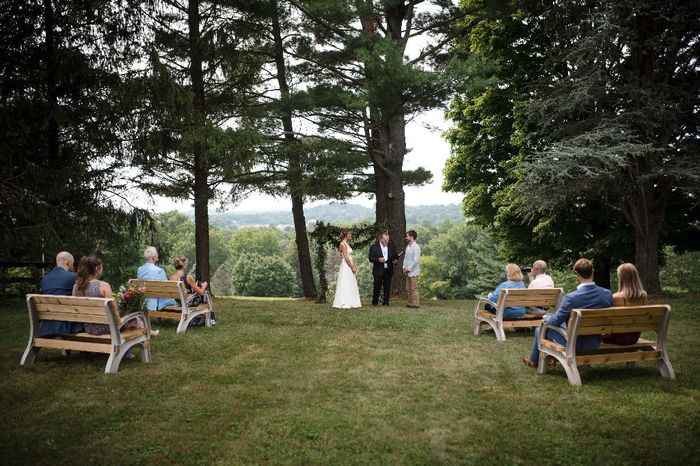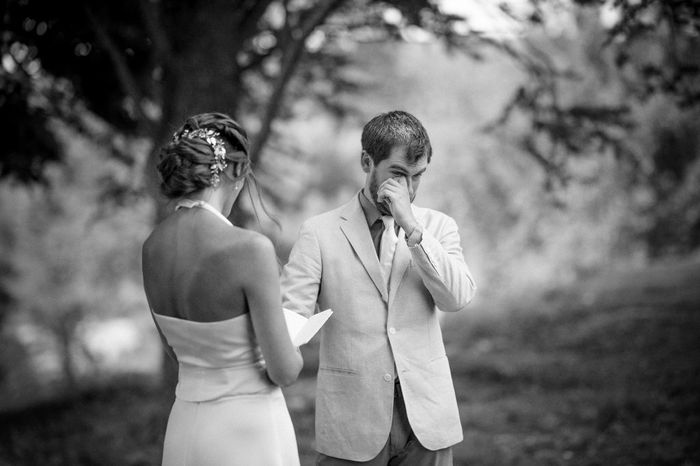 I had trouble getting his ring on haha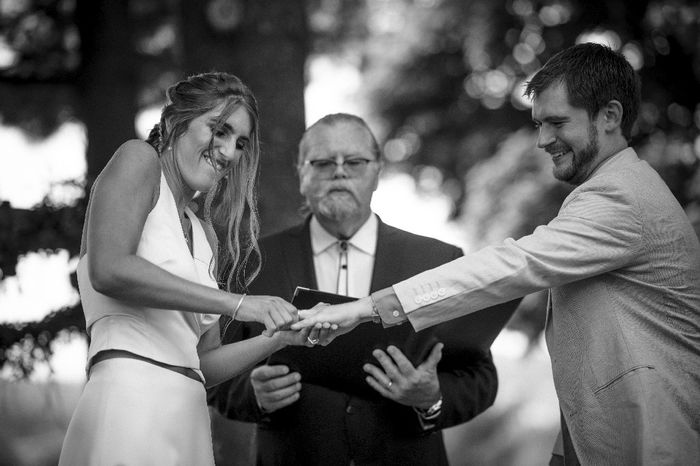 We both ended up jumping simultaneously after he pronounced us married and my husband made a raspberry sound for some reason. We couldn't stop laughing watching the video 😆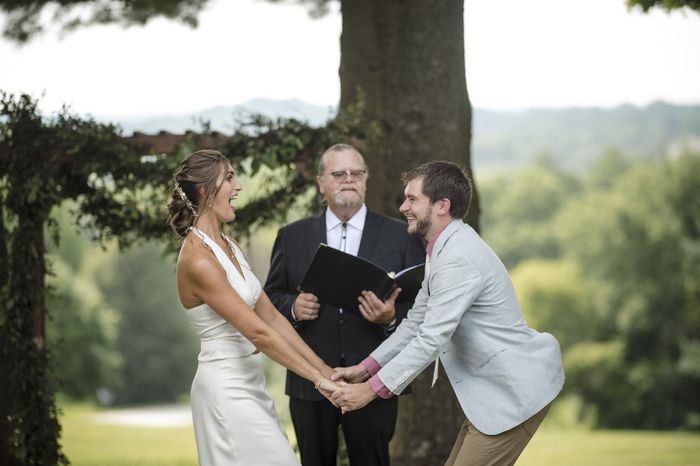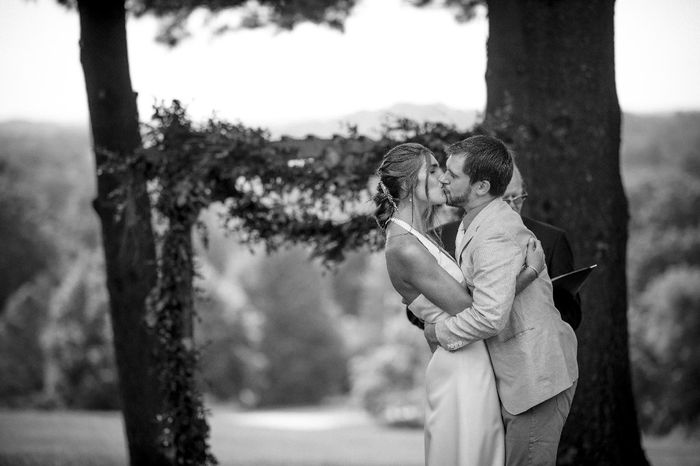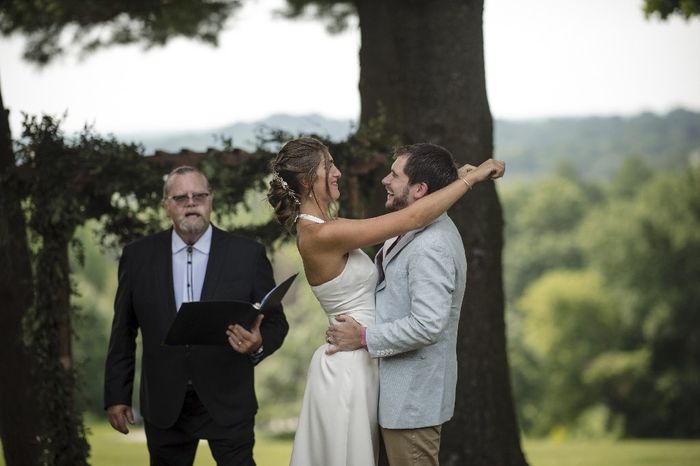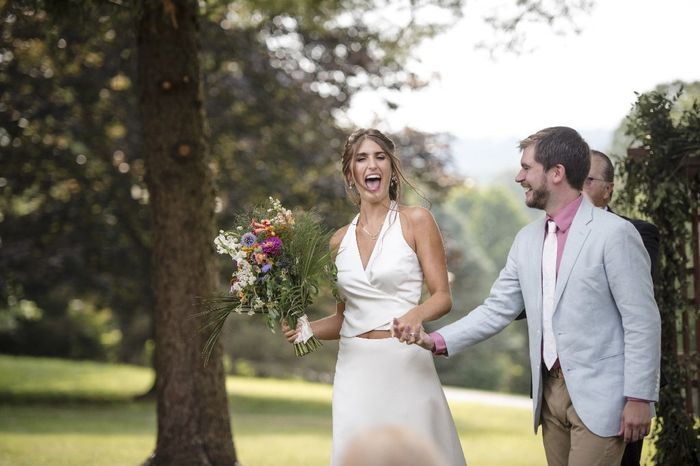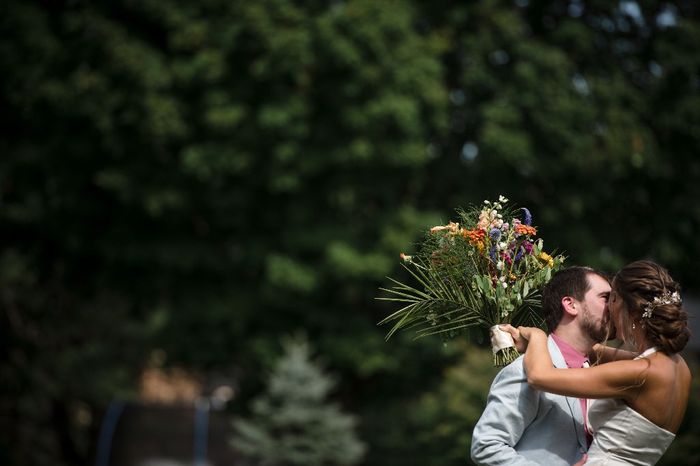 I was so hot after the ceremony, such a good husband fanning my sweaty thighs 😆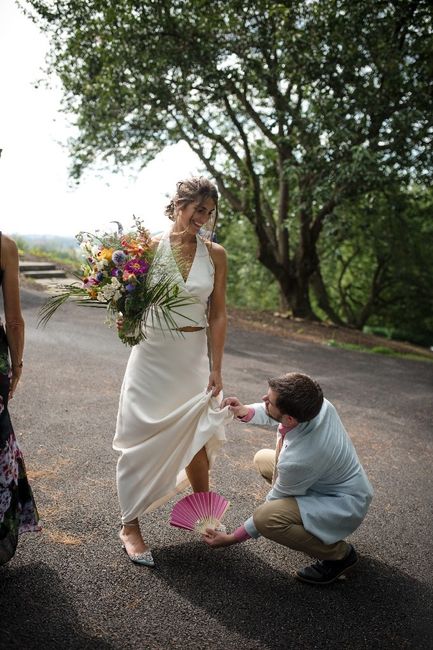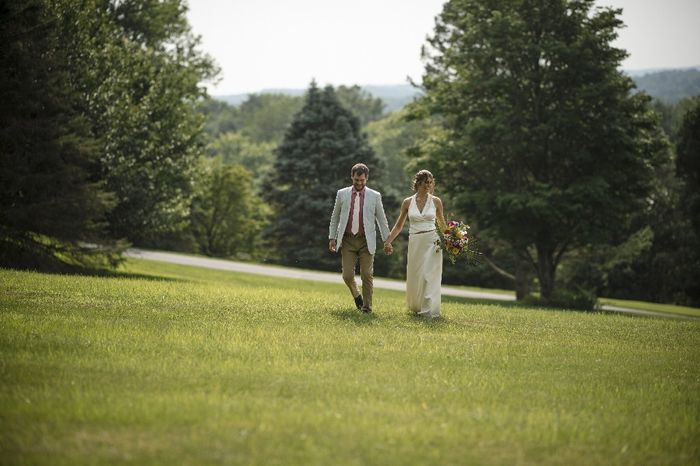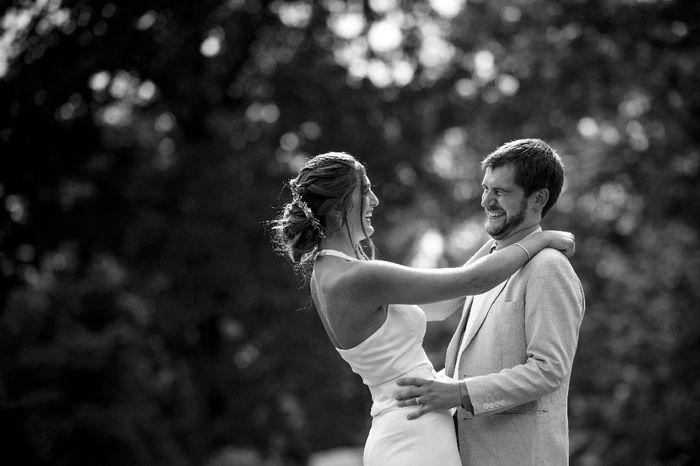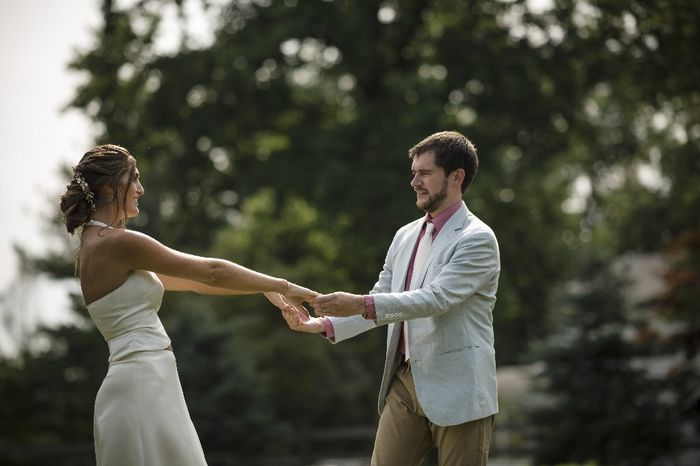 My family- dad, mom, sister and husband, brother and girlfriend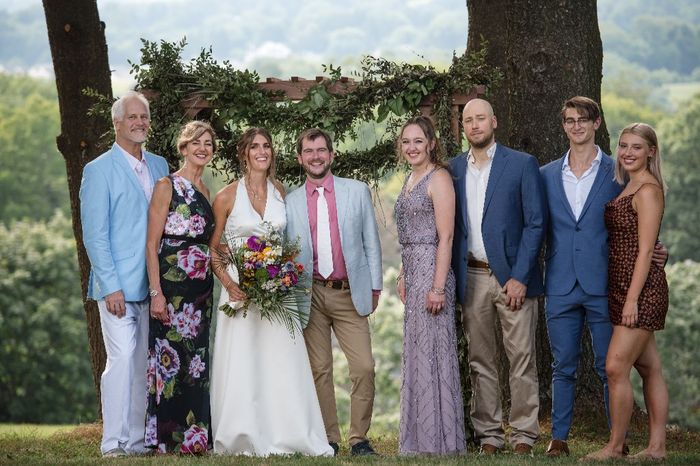 His dad and mom. His brothers live too far away and couldn't make it unfortunately