We had our adventure elopement on a hike near Mt. Baker on 07/30 and everything went fantastic!
I was waiting for us to get our full album back and it did not disappoint! Thank you for everyone who helped with input on accessories, hair and vow details!! So much photo spam below - let me know which are your favs to help me decide which couple to get printed for the house!
We camped in a fire lookout (that we were lucky to get, it's a popular first-come first-serve spot!) which was the perfect spot to lounge and cool off after a 4 mile hike in 95 degree weather.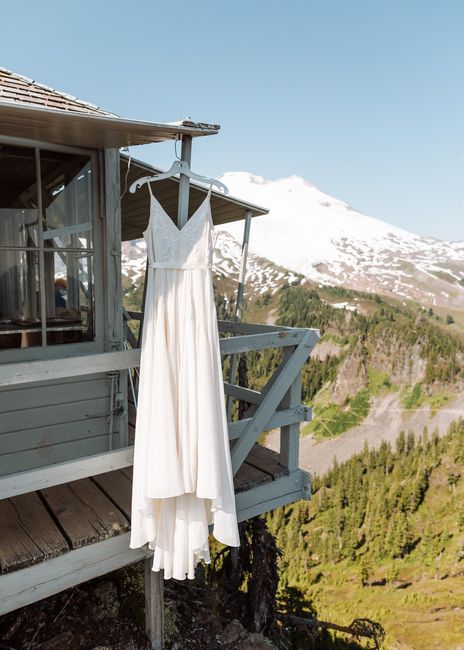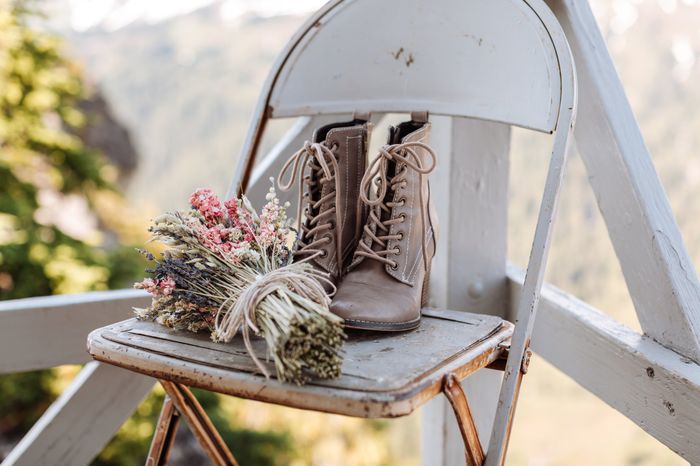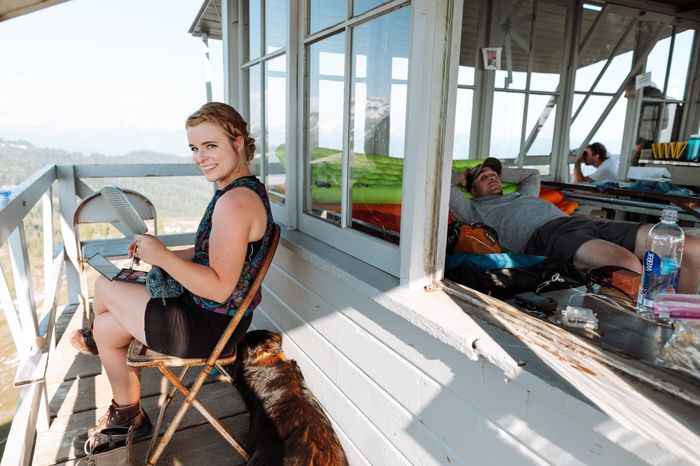 We waited until just before dusk and hiked down about half a mile to our ceremony spot in a meadow and got ready there.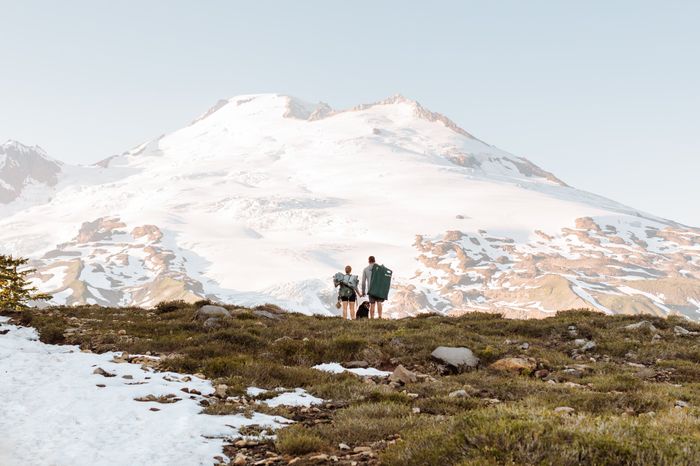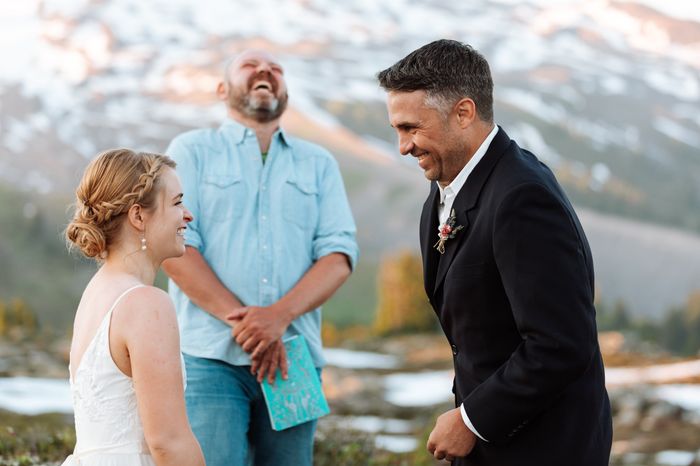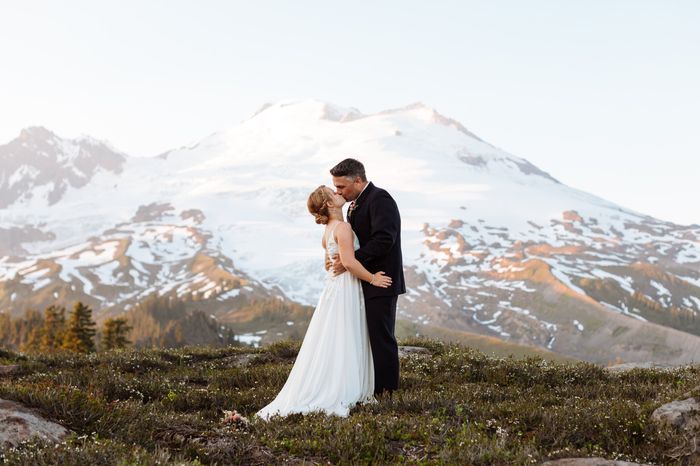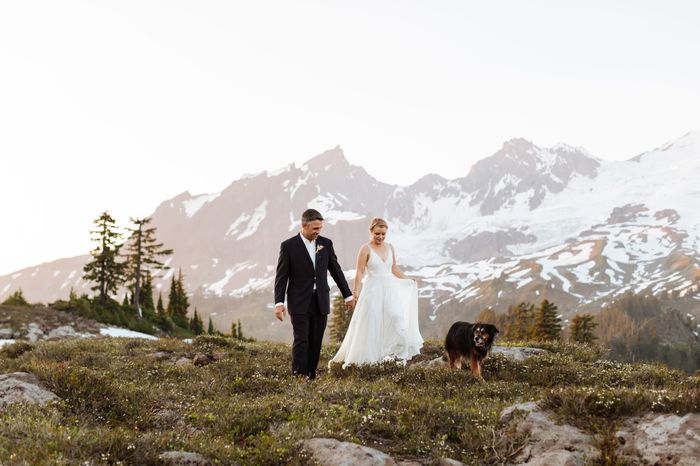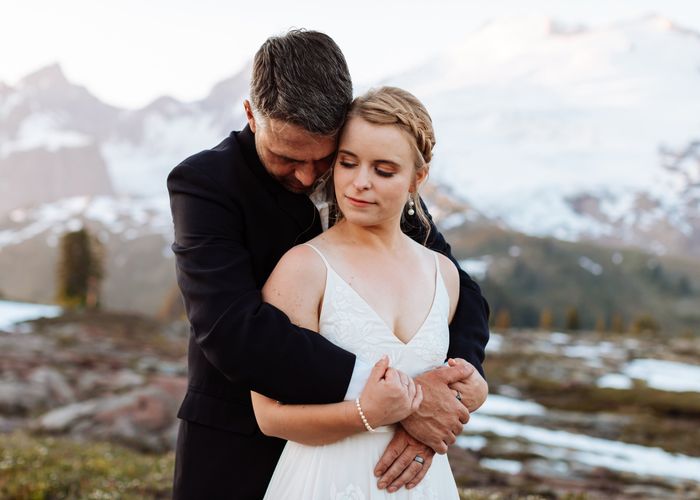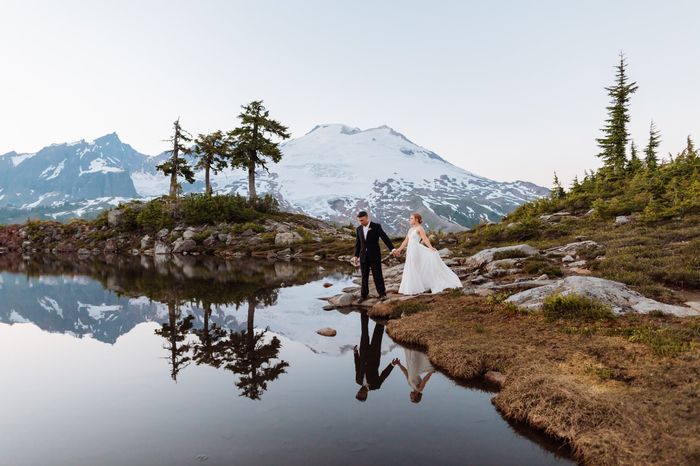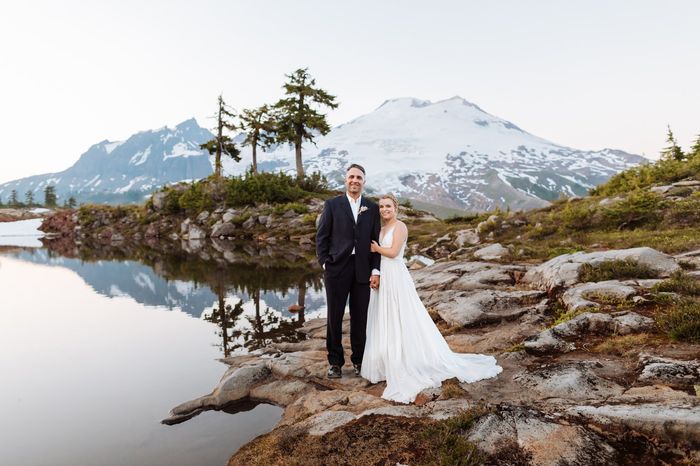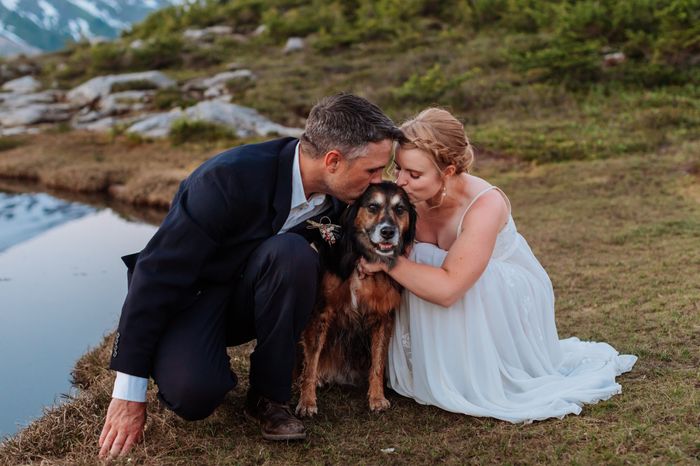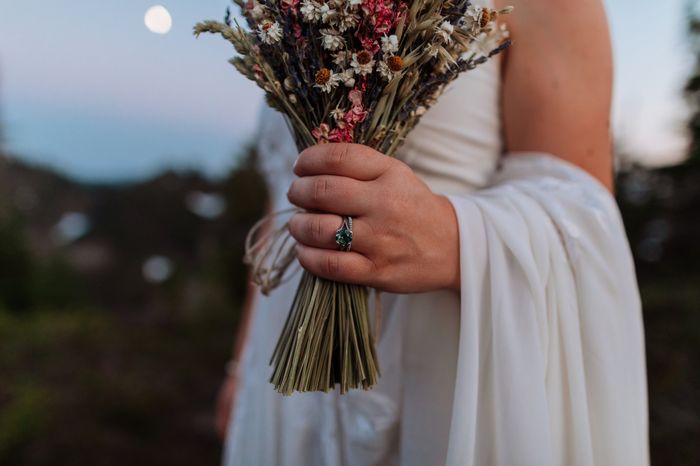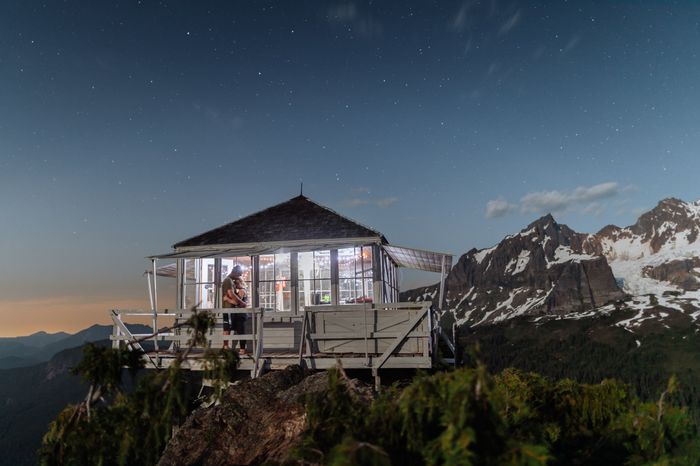 Sunrise and hike out the next morning