We were supposed to get married Nov 2020 and have moved that out to Nov 2021. However, given all the uncertainty and not being able to see each other easily (DH is in the military) we decided to go ahead and elope, with our families' blessings. We looked into options in NC where I live, but because of his travel restrictions it was easier for me to go up to where he lives. I researched the rules for MD, VA and DC and found that DC would be the easiest for us, plus makes for great photo ops.
I used my reception dress because I thought it made a great civil ceremony outfit and it would be much too cumbersome in a big dress. I wore silver sneakers because we ended up walking two miles and DH absolutely loved them. I was going to have fresh flowers for my bouquet, but since we were staying in a hotel and I had to travel DIY'ing silk flowers for a bouquet and boutonniere made much more sense. I bought a cake at Publix (this has been my dream cake for the last 4 years even before meeting DH) on my drive North. In the evening we went out for pizza, after all making time for pizza dates was in our wedding vows.
This was definitely a DIY wedding all the way. Besides making the florals, I did my own make-up and hair. I practiced for a few weeks since I never wear make-up. We did a self-uniting ceremony, DC is one of the few places that is allowed, so I wrote a ceremony for us and acted as officiant. We did our own photography and videography with a tripod since we had no witnesses and it was just the two of us. I edited together a short video for our families so that they felt included.
There were tears (the wedding cake fell over in the car and got smashed) and laughter (the wedding cake fell over in the car and got smashed) and lots of love.
We still plan to have a big wedding with friends and family next year, but this has certainly taken so much pressure off. I am way less stressed all of a sudden and it shows me what is truly important about a wedding. I am sure I will be thankful for all my vendors next year, but I realized that none of that really matters and it is just icing on the wedding cake.
Marriage license- $45Dress- $30 on AmazonShoes- $30 on sale Suit- his ownMUHA: myself (did buy about $25 dollars worth of make-up)Florals: $15 Walmart DIYCake: $25 PublixRings: $40 on sale at Groove Ring
Photography/videography: $25 tripod from Amazon and DH's phone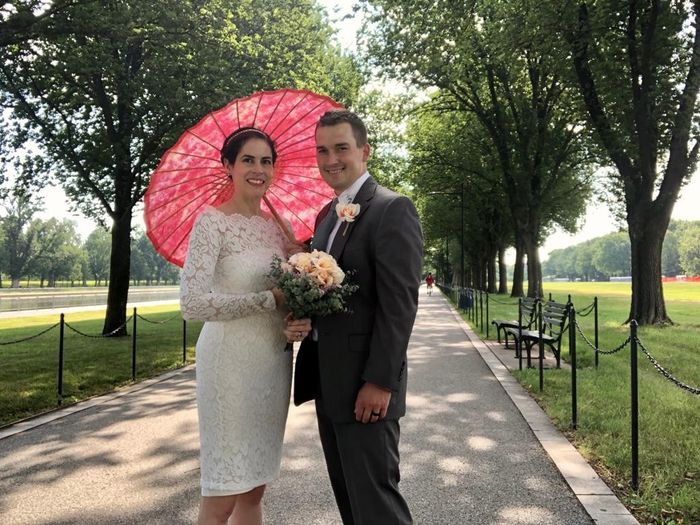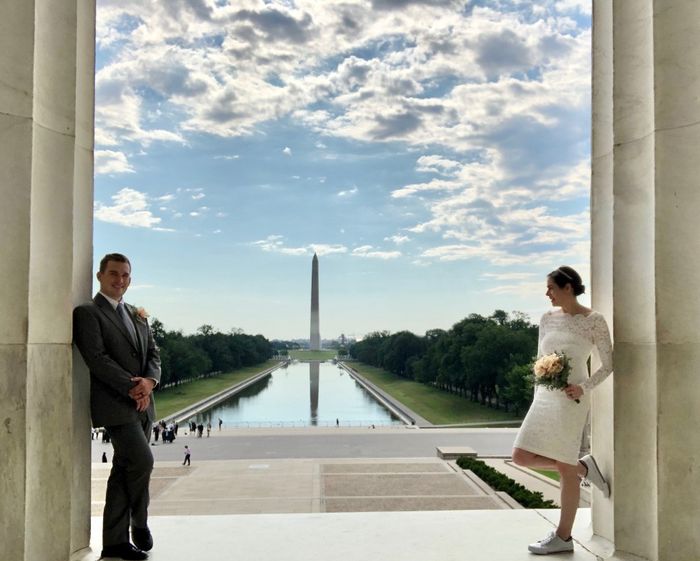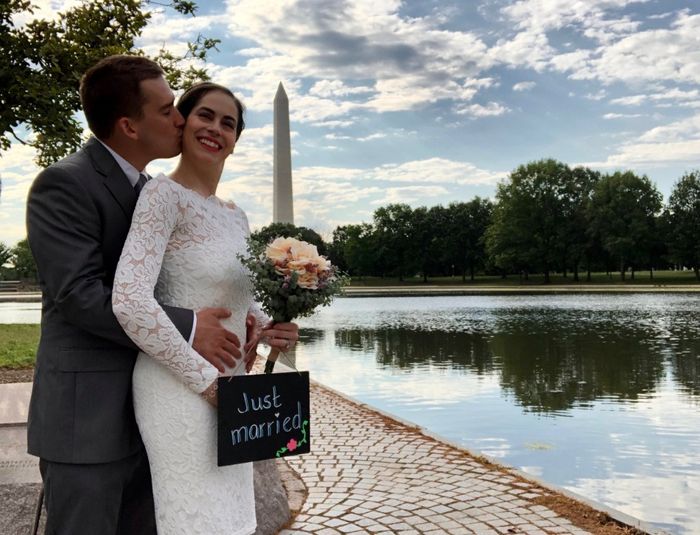 (Before it got smashed!)